This post may contain affiliate links which may give us a commission at no additional cost to you. As an Amazon Associate we earn from qualifying purchases.
The Disney Junior princesses are fearless, kind, and ready to rule! Sofia the First and Elena of Avalor were both thrust into the princess life and are trying to figure out how to navigate this new world. Our kids love watching Disney Junior, and we had a lot of fun putting together a princess party that is fit for…well, a princess with our sponsor, Disney Junior. Our Ready to Rule: Sofia the First and Elena of Avalor Princess Party was gorgeous, the princess party decor combined the bright colors of Avalor and the magical essence of Sofia!

Ready to Rule: Elena of Avalor and Sofia the First Party
Each princess has their own unique style, but both princesses rely on family, friends, and furry sidekicks to help them grow into the royals they were always meant to be!
Disney Junior Princess Party Decor
The party highlighted two of our favorite Disney Princess, the fearless Princess Elena of Avalor and the kind, caring Sofia the First. The princess party decor helped to highlight their differences. The palette for the Sofia party was comprised of soft purples, pinks, whites, and golds; while the Elena decor was full of bright oranges, pinks, turquoise, and red.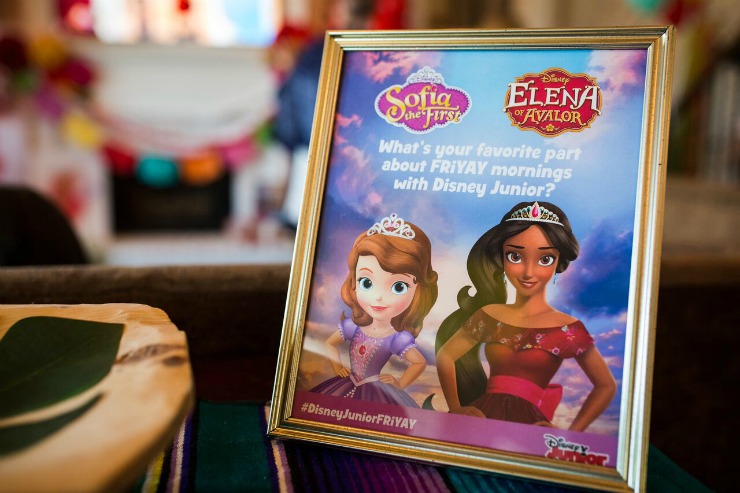 Elena Party Decor
Avalor is a place that is rich in history and full of life, so our decor referenced it's hispanic heritage and bold colors.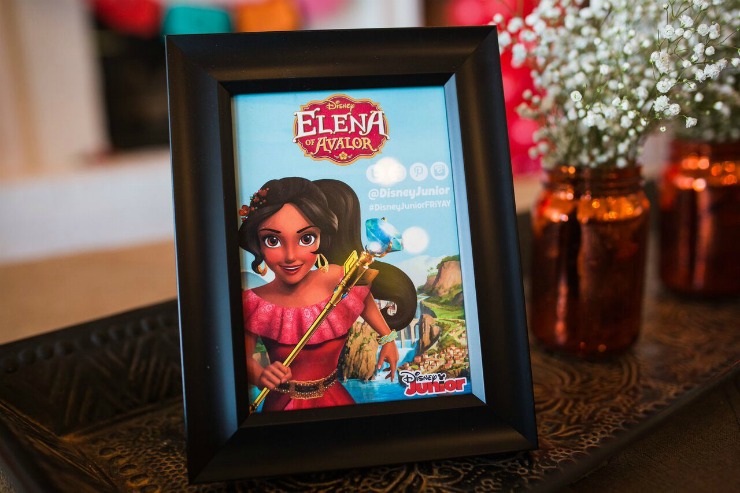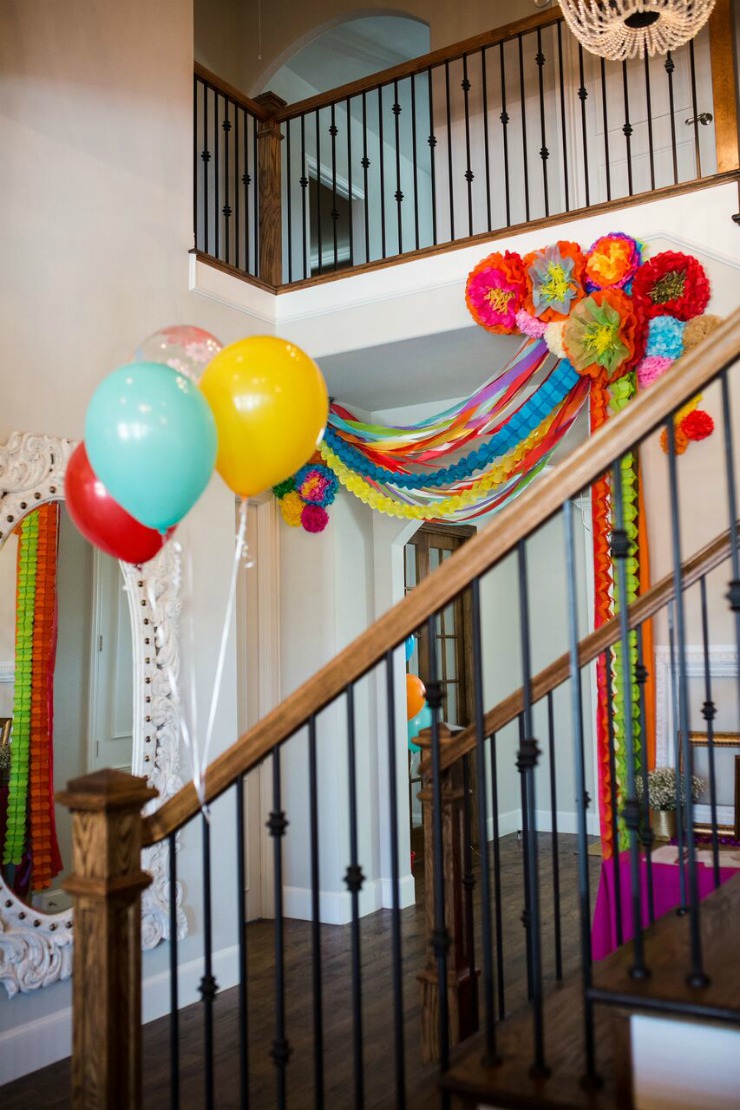 Tissue flowers, banners, and streamers were used to adorn every hallway.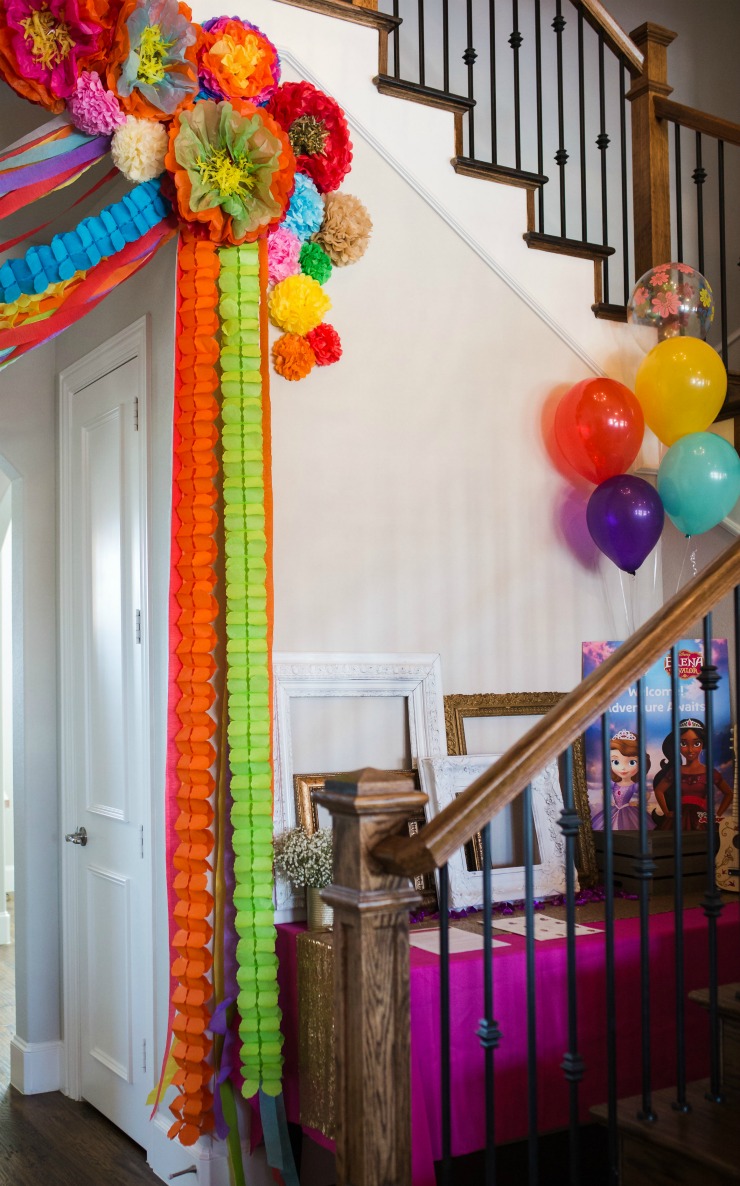 One of the guest's favorite decorations were the ribbon chandeliers. They really made our tiny princess guests feel like they were royalty!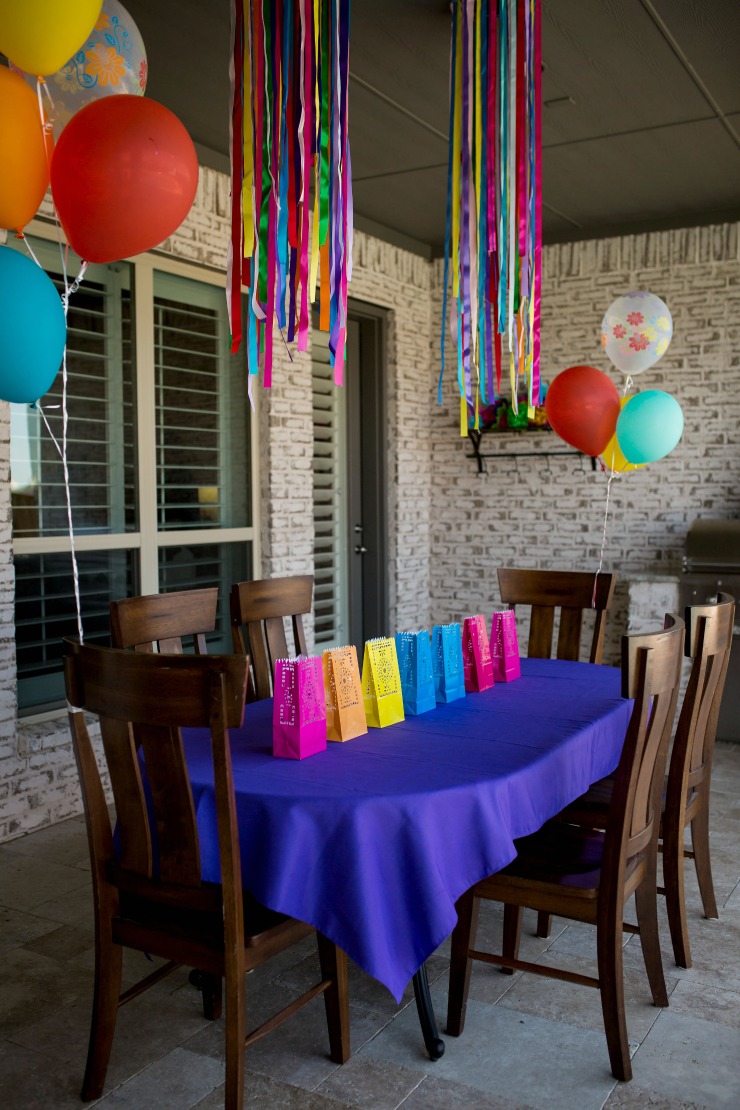 One of the most amazing features of the party were the royal balloon pillars. They flanked the TV and created a truly magical experience for the kids while they watched the latest Elena of Avalor and Sofia the First episode.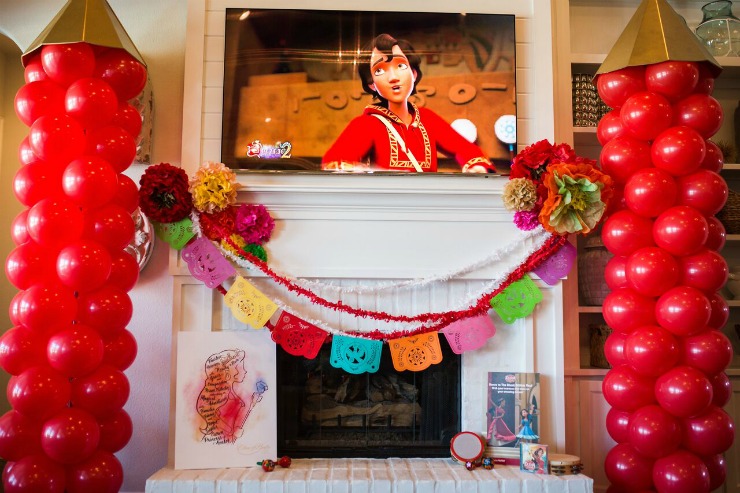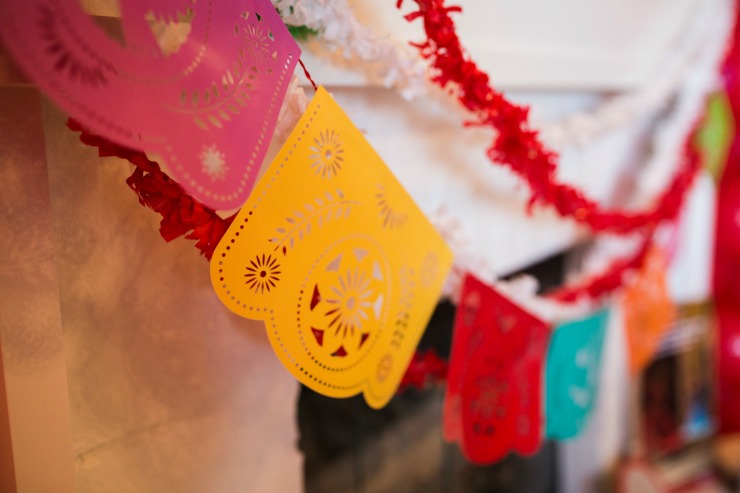 To really play in to the authenticity we recreated Elena's guitar!  This hand painted guitar was a FAVORITE of the kids!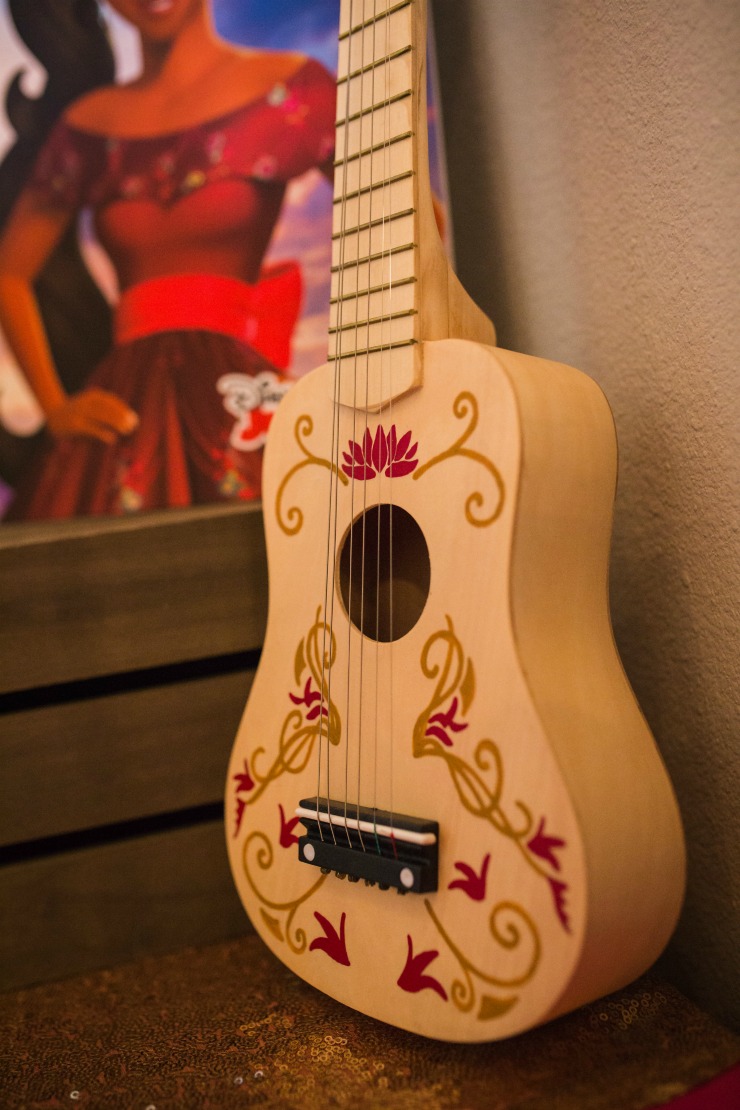 Sofia Party Decor
We set up Sofia's section of the party outside, where our guests could sit down on colorful quilts for the Royal Picnic.