This post may contain affiliate links which may give us a commission at no additional cost to you. As an Amazon Associate we earn from qualifying purchases.
We love the Disney Junior princesses, Sofia the First and Elena of Avalor. We recently hosted a Ready to Rule: Sofia the First and Elena of Avalor Princess Party with our sponsor, Disney Junior, celebrating both of these amazing Disney Junior princesses, and we are excited to share the delicious princess party food we served during the event to inspire your own princess party plans.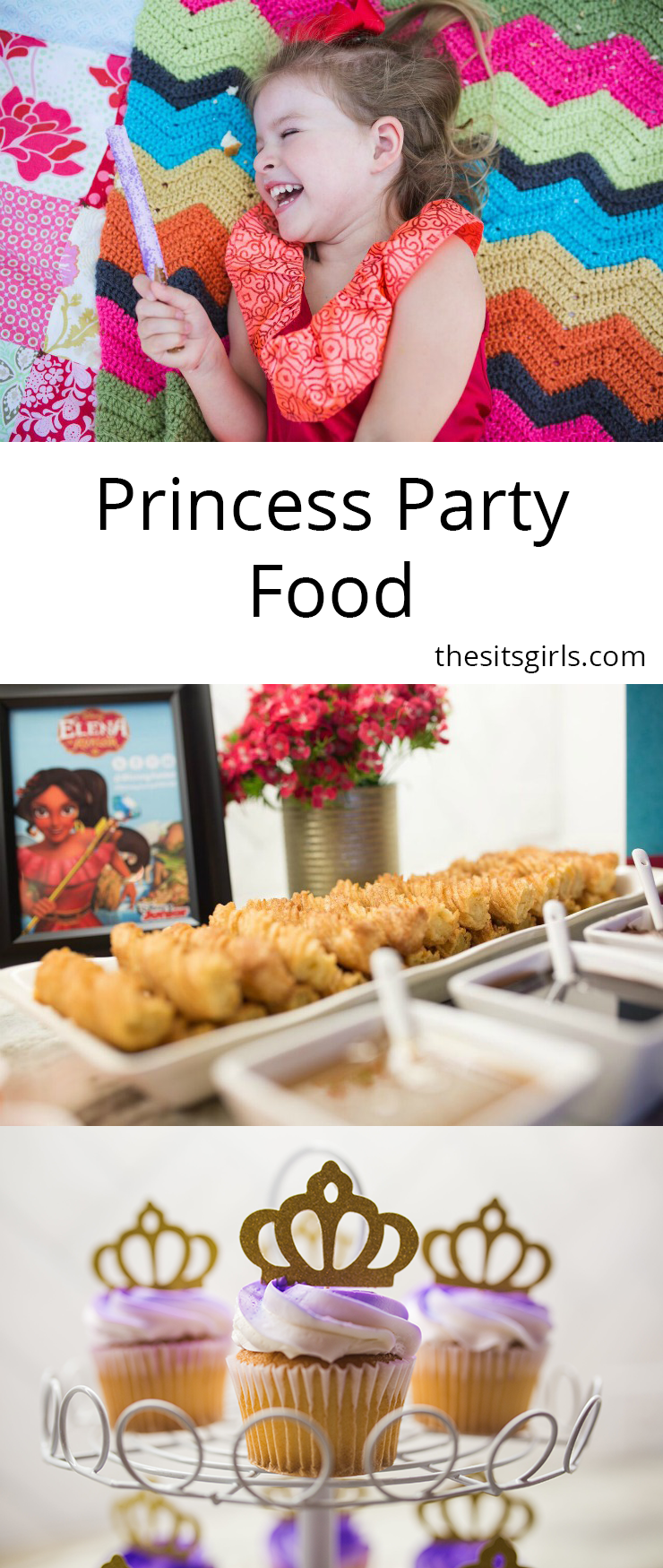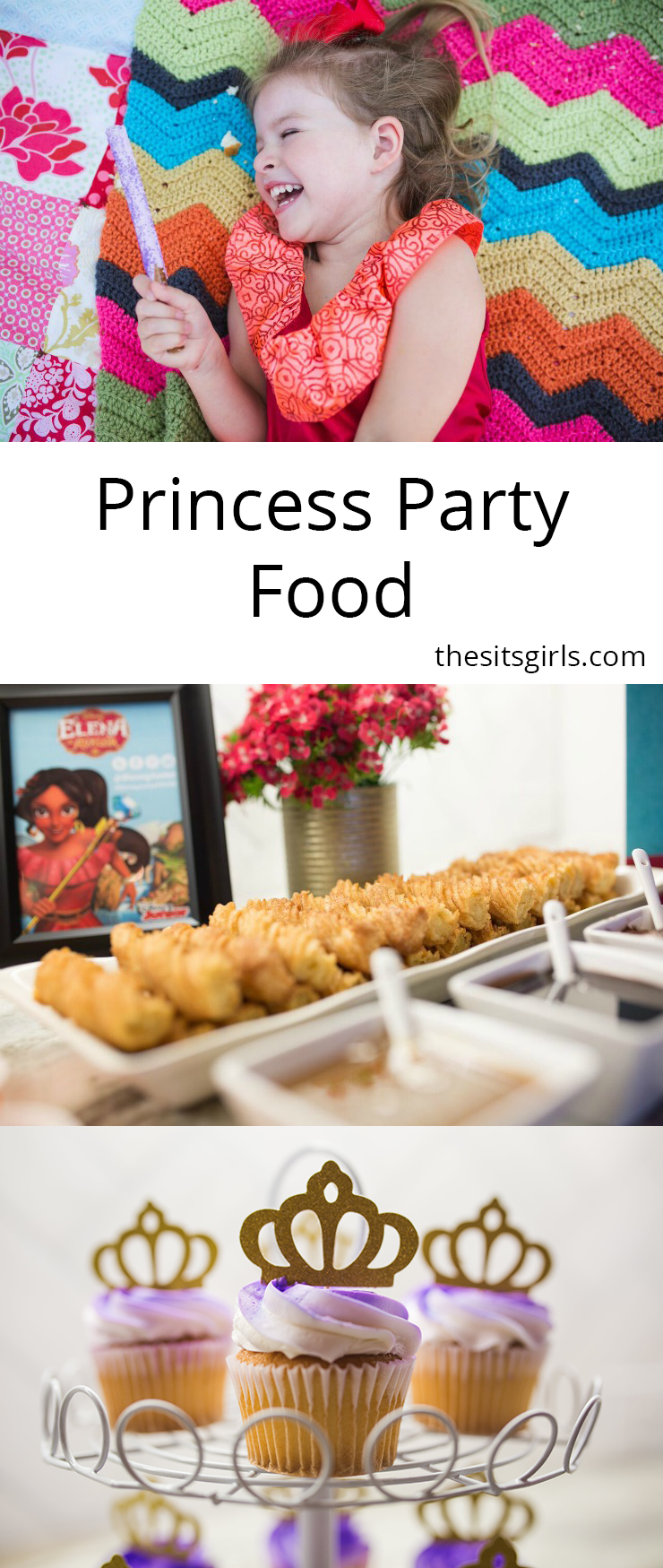 Disney Junior Princess Party Food
A good party is made with good food. The fun part about planning food for this party was the chance to tie in the cultural aspects of Elena of Avalor's heritage. We really wanted to showcase all the delicious hispanic-inspired food and give guests a chance to feel like they were dining in the Royal Hall of Elena's castle!
Churro Bar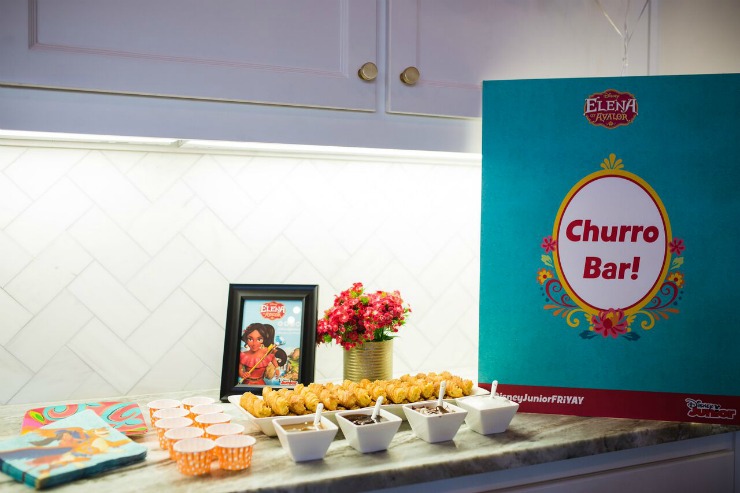 The churro bar was a HUGE hit with the kids. There is something about a Churro that just makes you happy.
Guests topped their churros off with delicious sauces like caramel and fudge.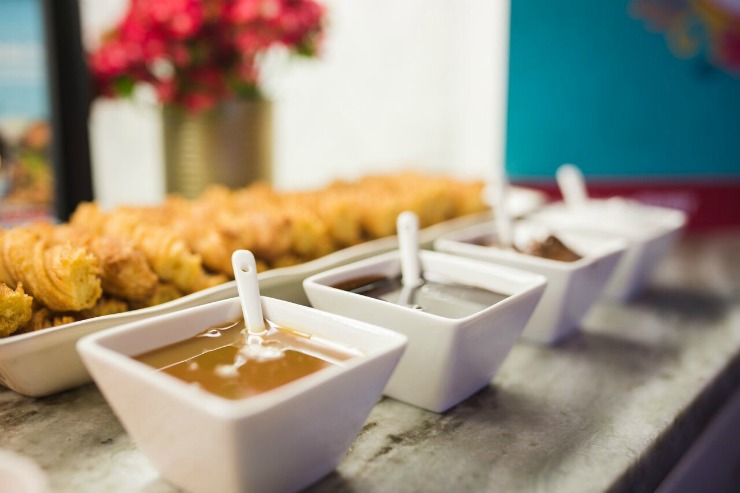 In the Elena of Avalor series, a major focus is on her bond with her family. Elena values those relationships as they are important to helping her rule the kingdom. We chose to serve Abulita's Empendas and Abuelo Fransciso's Shredded Beef Tacos to bring Elena's family into the party. Even princesses can not resist a home cooked meal by their Grandmother. As you can image our guests left with very happy tummies.
Guava and Cheese Pastries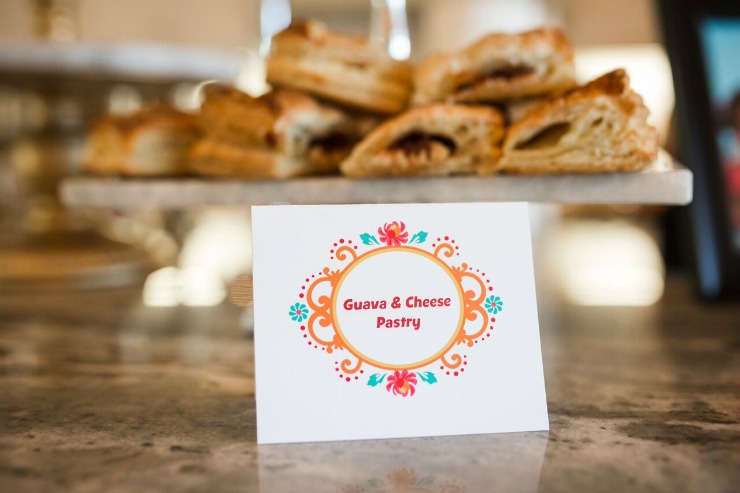 We really wanted to make sure the food was full of flavor, and guava is such a unique flavorful fruit. This Guava and Cheese Pastries recipes SO easy to make. You will definitely want to include it on your princess party menu.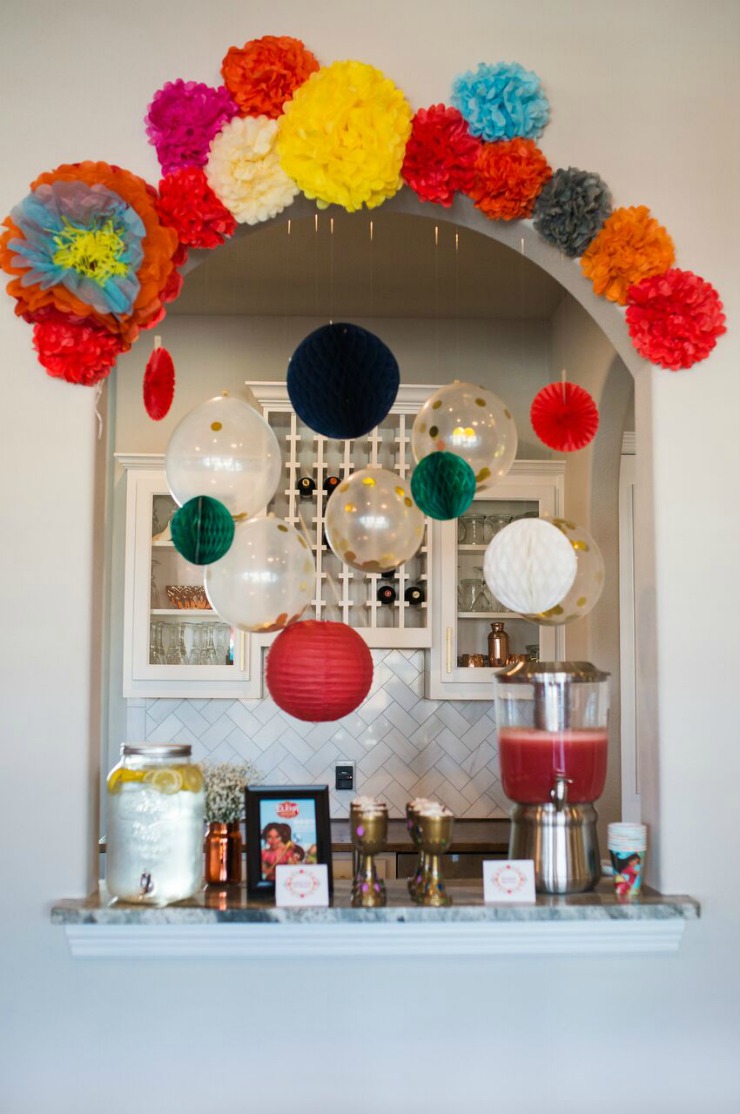 After all those tasty treats, our guests were thirsty. We had two Elena-inspired drinks for them to try.
Avolorian Frozen Hot Chocolate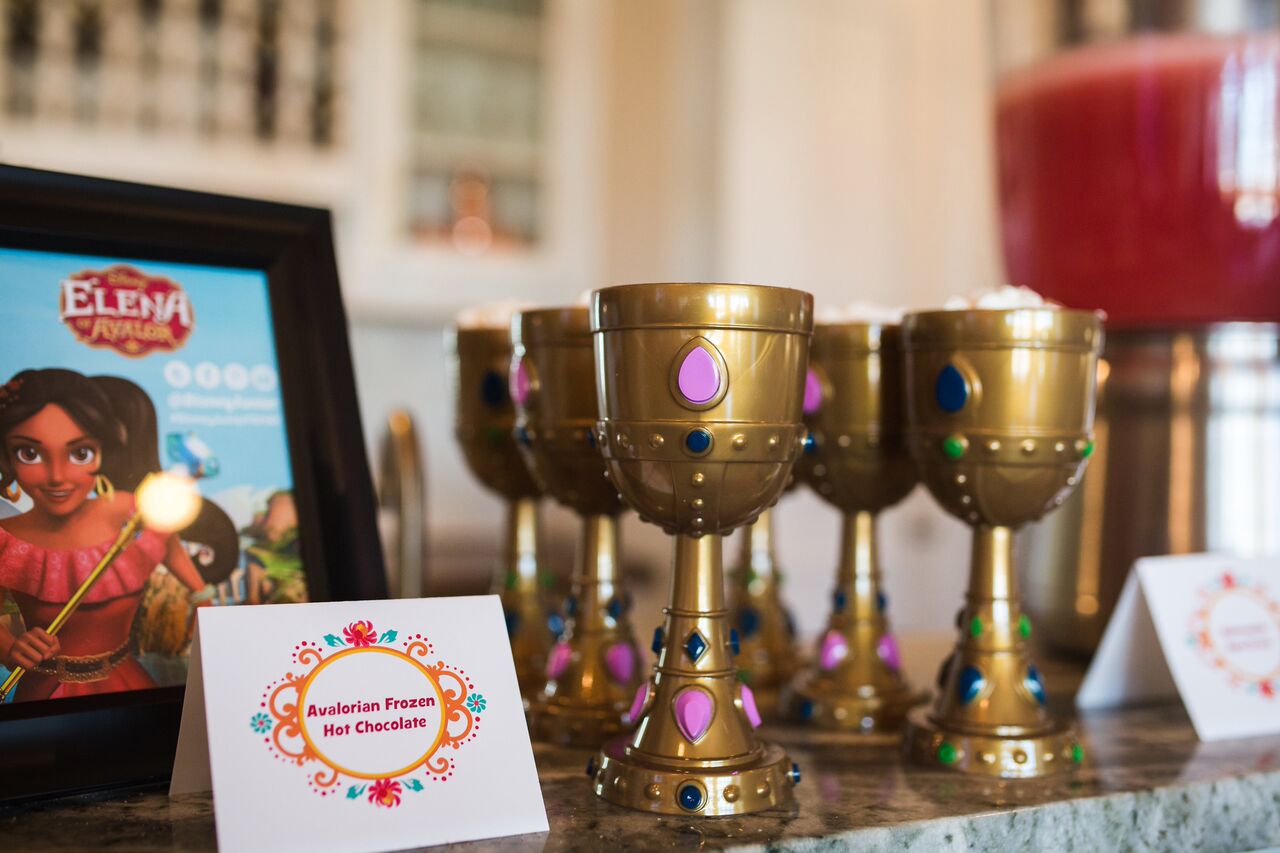 The recipe for the Avolorian Frozen Hot Chocolate is completely unique and was such a special treat for the kids on a hot day. Obviously, the only way to serve such a royal drink is in gold jewel encrusted goblets.
Watermelon Agua Frescas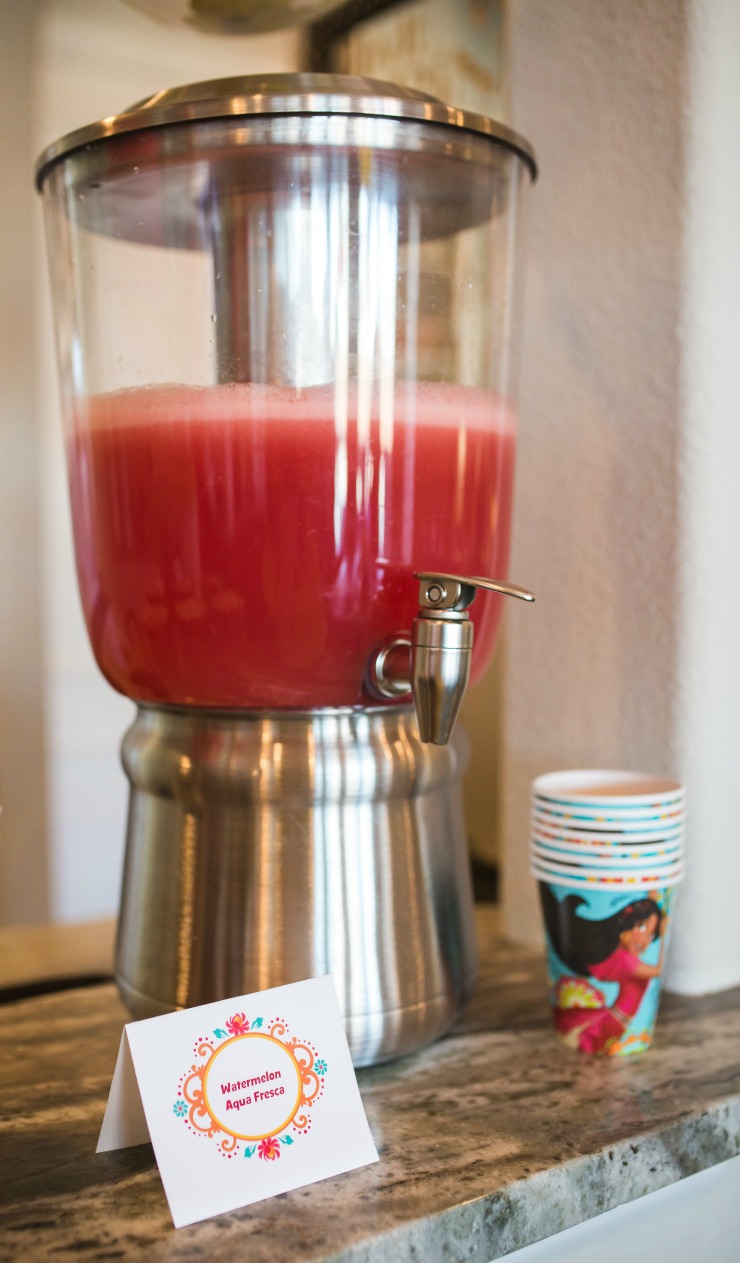 The Watermelon Agua Frescas keep you hydrated, and is exactly what Elena would need after an adventure. Watermelon is a healthy treat, and is even more delicious when uses as a drink ingredient. The bright pink color matches the bright flowers and banners that we used for our princess party decor.
We didn't stop at Avalorian snacks…we also had snacks inspired by Sofia.
Cupcakes, crown cookies, and edible pendant necklaces were just a few of the treats Sofia the First inspired for our princess party food.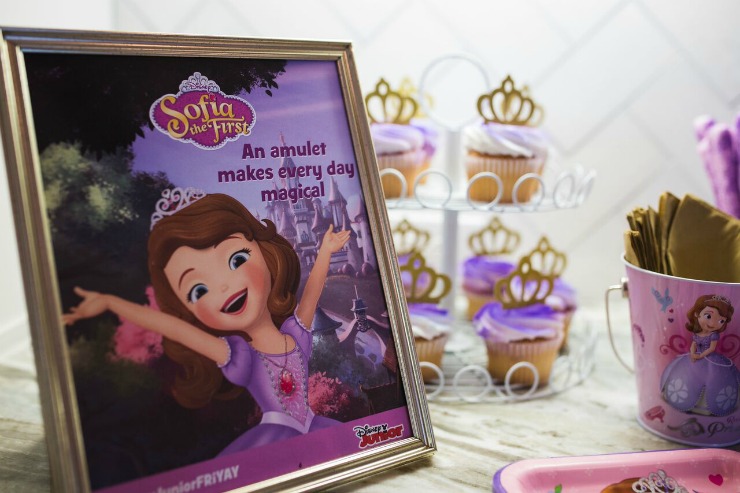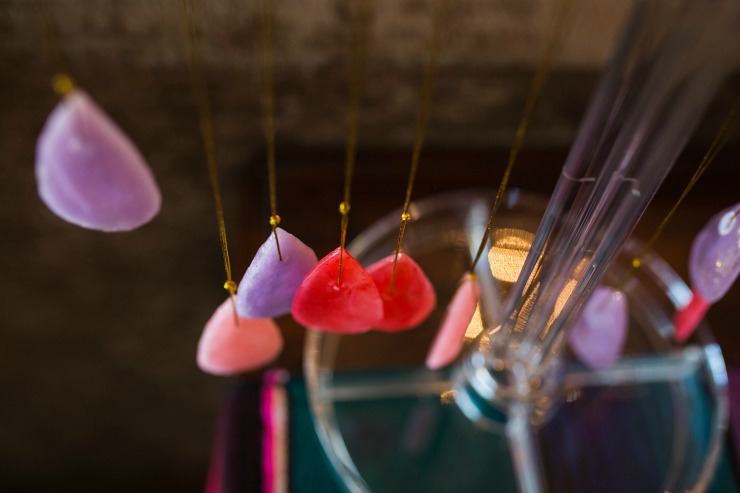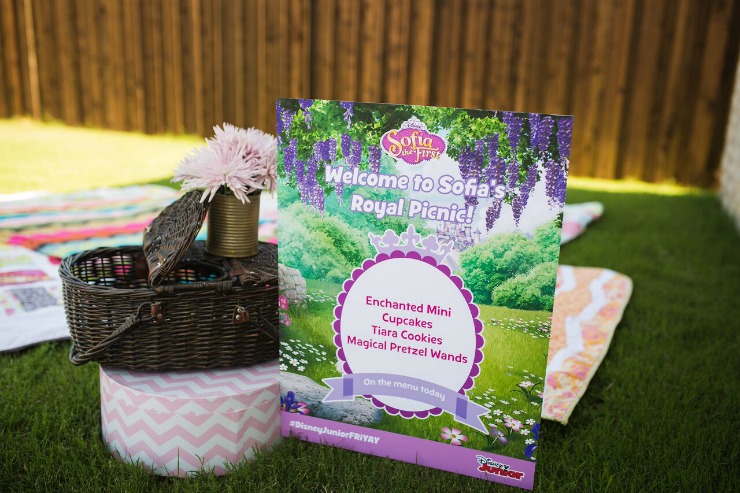 One of Sofia's talents is that she is able to communicate with animals. So we wanted to serve her party food outdoors, and really tie in the nature aspect. An animal loving princess would naturally dine outside with her furry friends.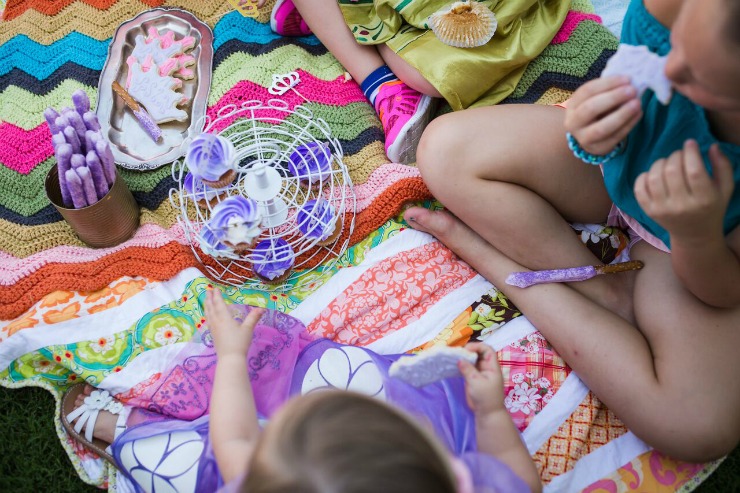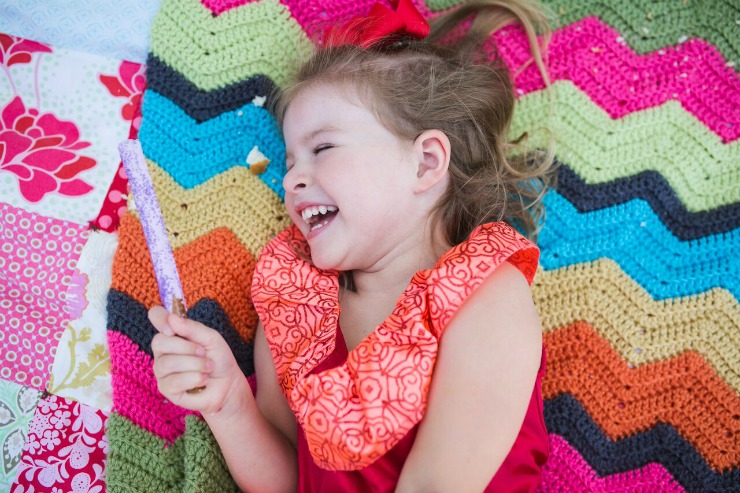 For more great princess party ideas, take a look at our Princess Party Decor and Princess Party Activities. And if you are a Disney Junior Fan (aren't we all!?!) check out all of the fun we are having with Disney Junior FRiYAY this summer.