This post may contain affiliate links which may give us a commission at no additional cost to you. As an Amazon Associate we earn from qualifying purchases.
This past April was an eventful month for my family. My son turned five, my daughter turned three, and our new baby was born a week before their birthdays. I made an insane decision to throw a Star Wars Party for my son and then a week later an Ultimate Puppy Party for my daughter. My sweet daughter is totally obsessed with dogs. Everyday she carries little puppy figurines in her pockets, so when she asked for an Adopt a Puppy Party I was happy to oblige.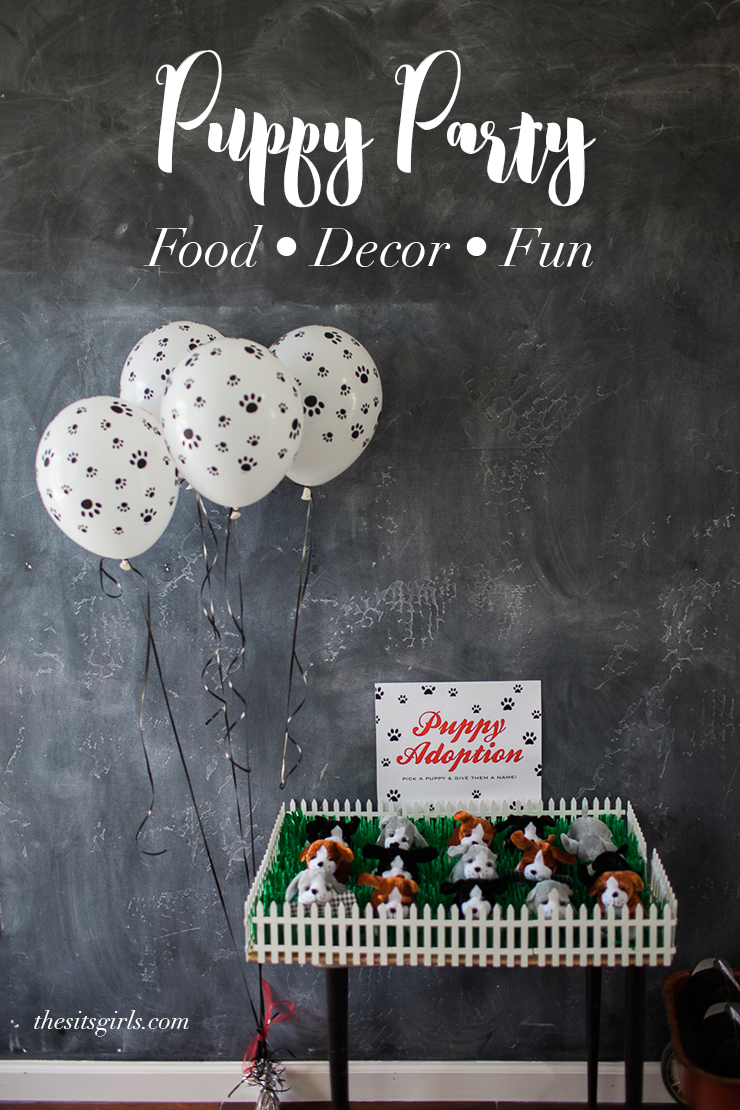 The Ultimate Puppy Party
My theme for the puppy party was a preppy black and white color scheme with pops of red. I wanted something fun and vibrant, yet traditional, to celebrate my sweet Elise turning three!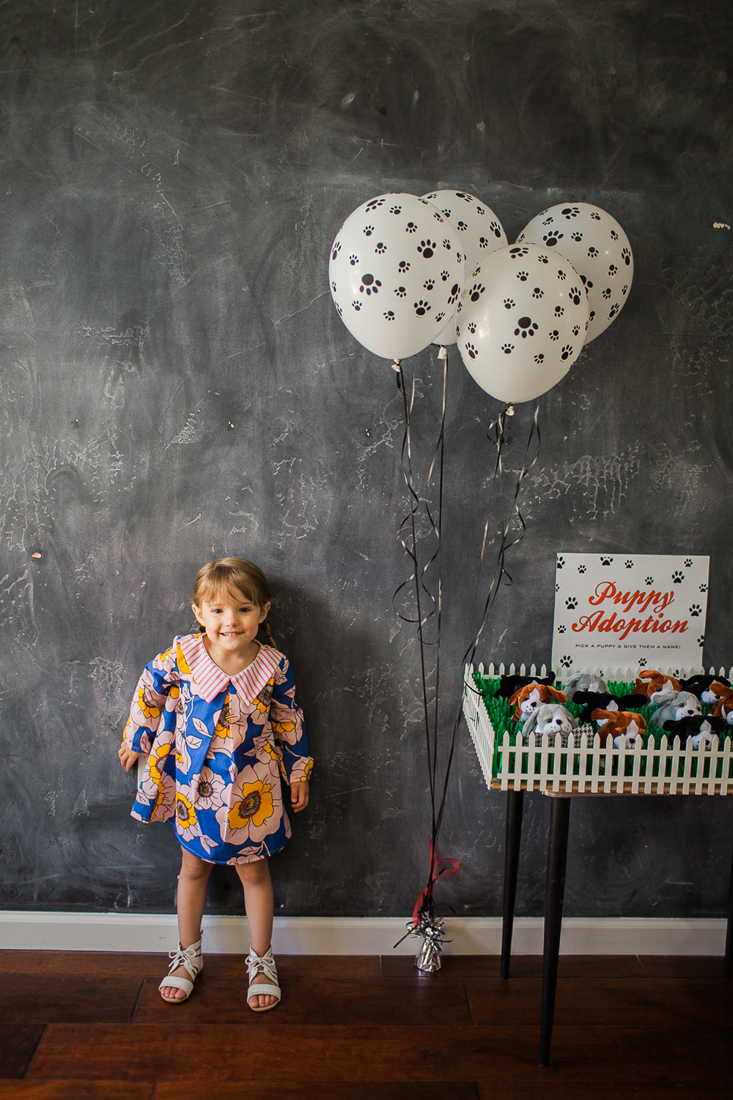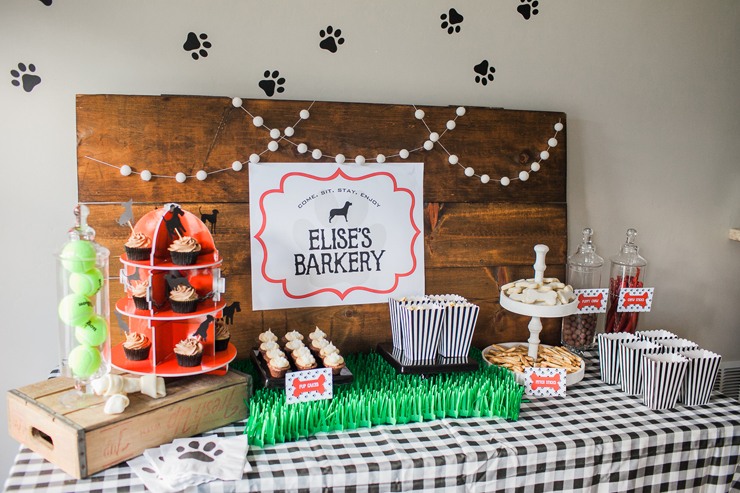 When the kids entered they got to choose a puppy to adopt! Black, grey, or tan pooches were begging to be taken home and loved and cuddled!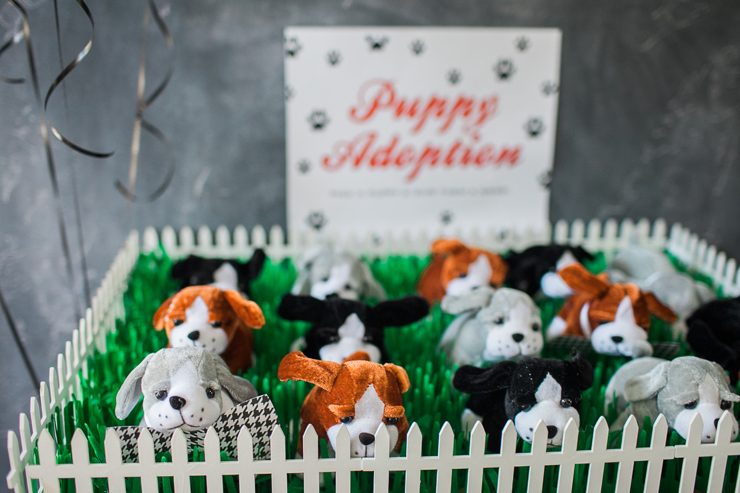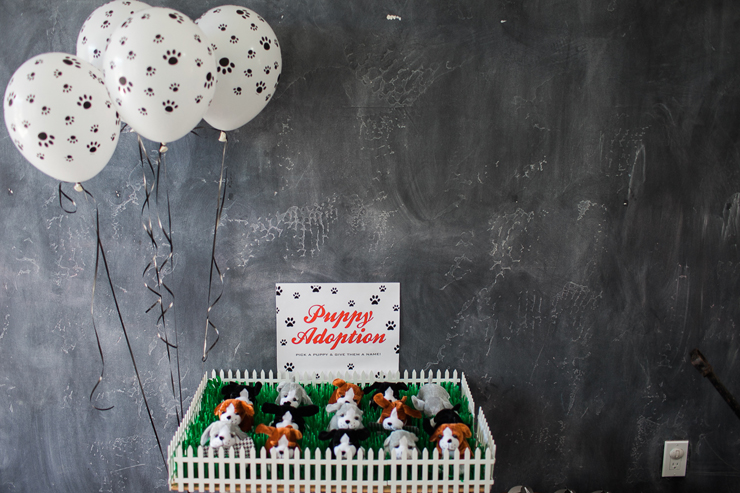 Puppy Birthday Party Fun
Once the kids chose their puppies they could design their own collars. The DIY Collar & Leash station was a huge hit.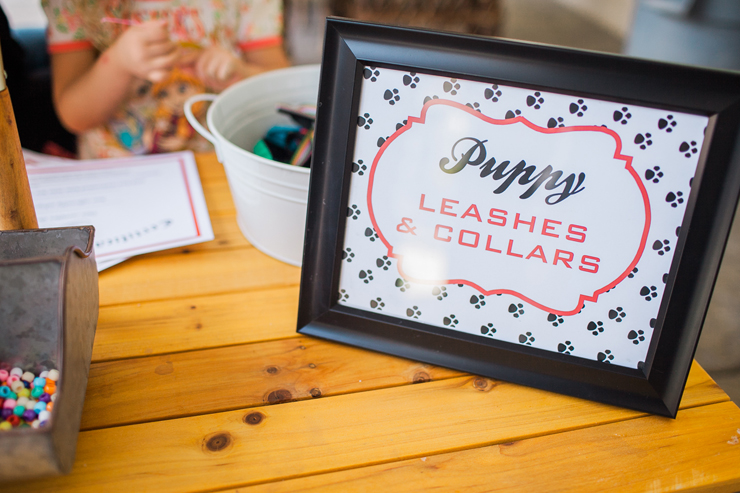 The kids spent a ton of time designing the perfectly blinged out collar for their own little pooch. I bought packs of different kinds of beads and the kids could create their own design!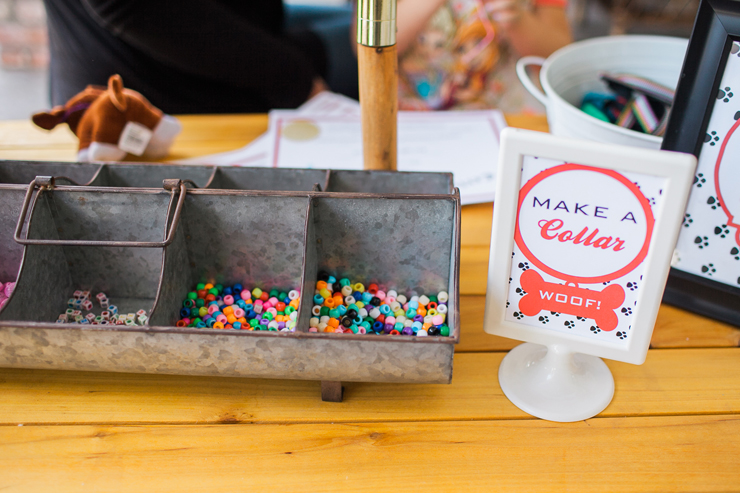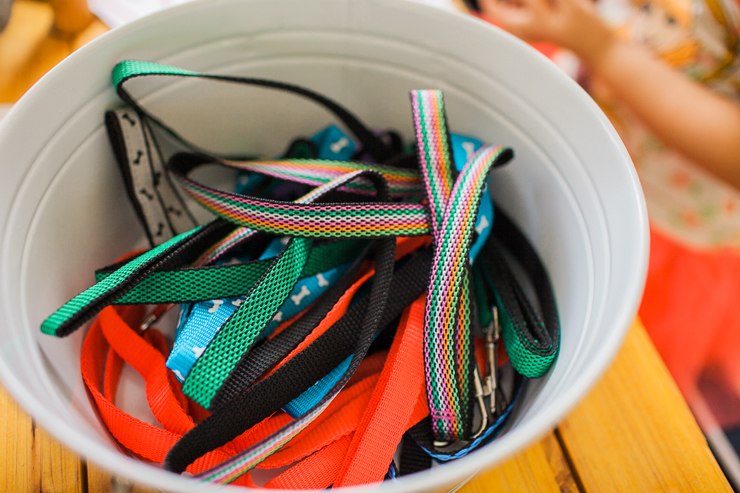 After the kids designed their collars they were presented with Puppy Adoption Certificates I created for the kids. The certificates prompt them for a name and certify they have officially adopted their new party puppy.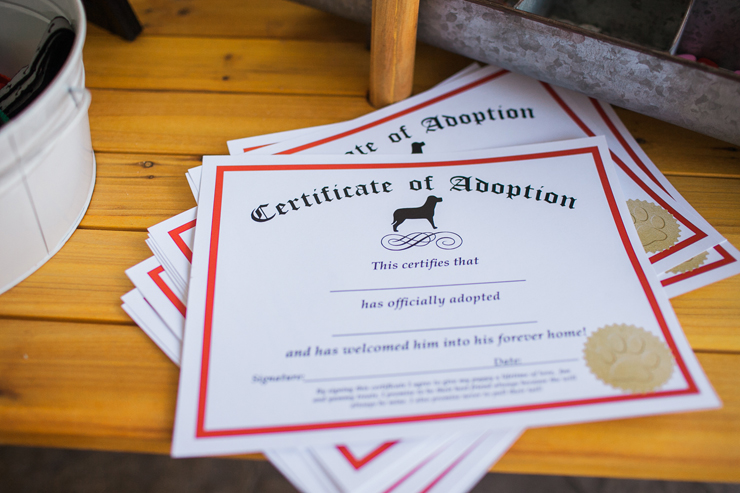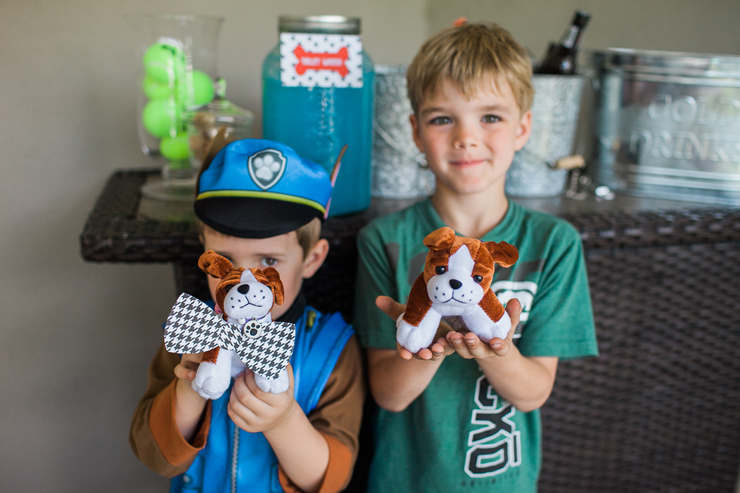 I continued the black and white vibe and covered the food and dining table in checkered gingham tablecloths. I created a rustic wood background for Elise's Barkery sign.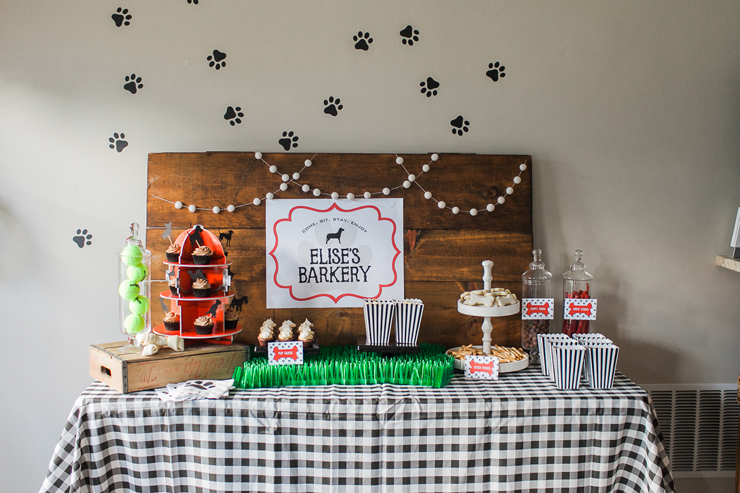 Puppy Party Food
I had all the perfect treats for the kids and their puppies to refuel! The cupcakes were stationed on a super cute fire hydrant cupcake stand.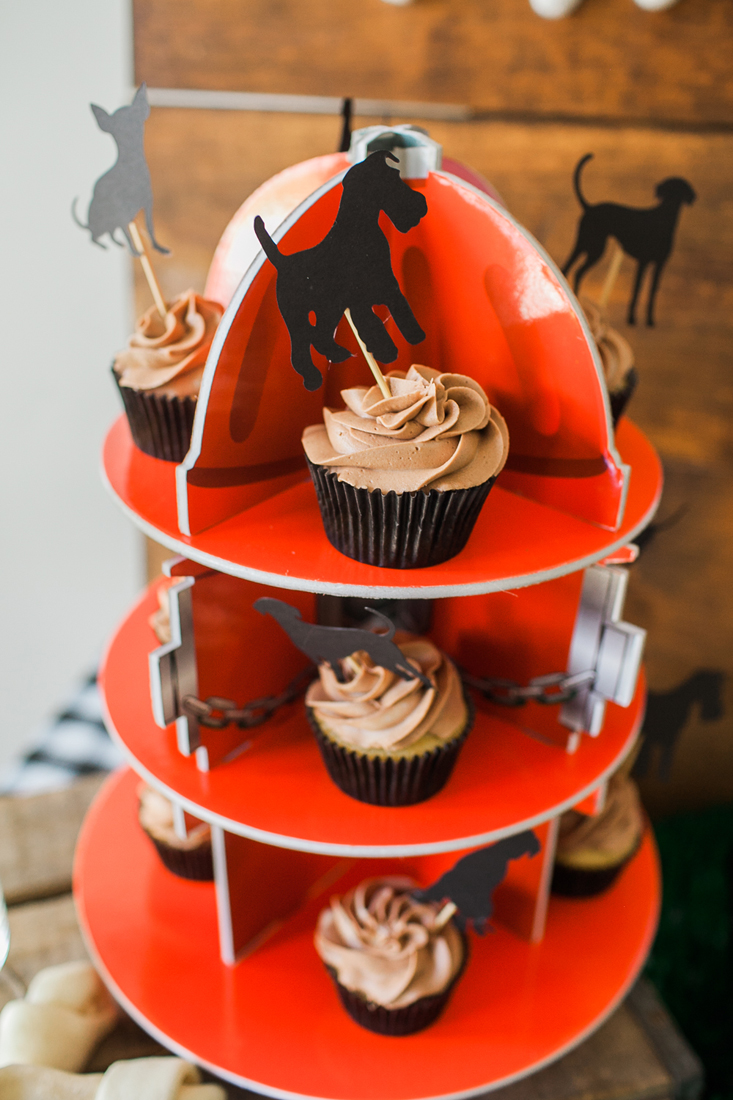 The kids devoured the fetch sticks, chew sticks, pupcakes, and puppy chow. I also baked fresh bone cookies for each puppy to take home in their doggie bags. We had a lot of creativity with puppy party food ideas.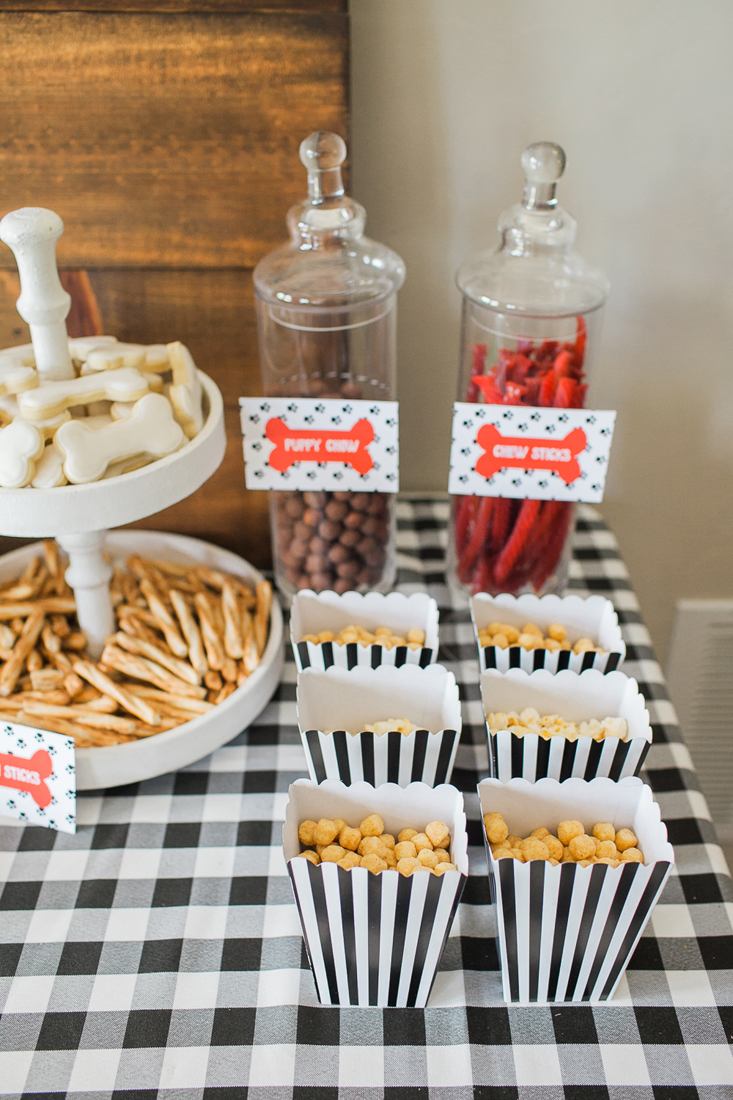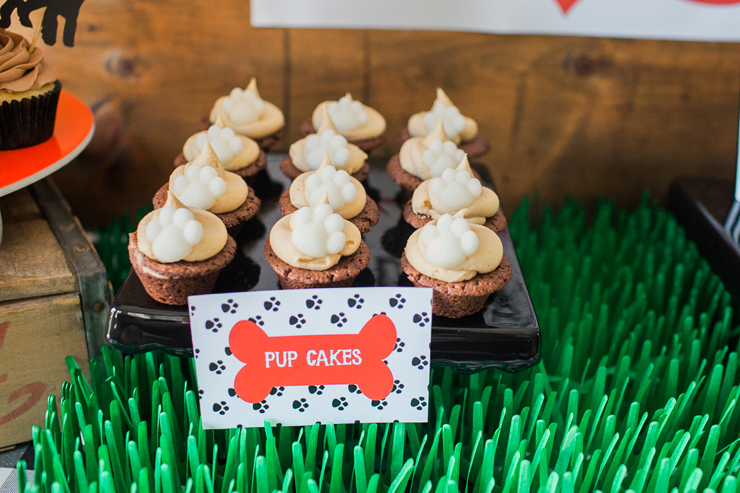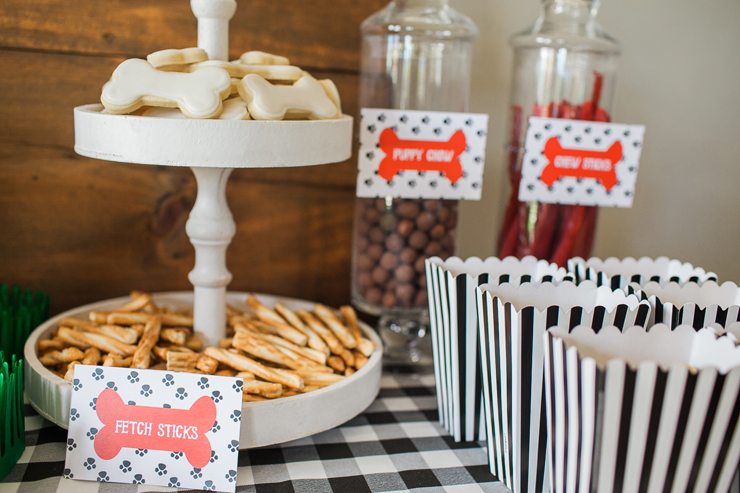 The best part of the party was seeing the kids' reaction to the beverage that I had created for them to drink. My kids thought it was hilarious that I served them "Toilet Water".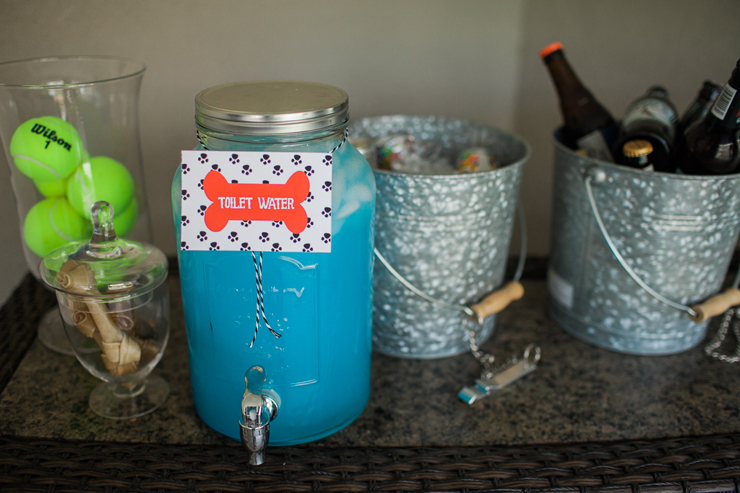 The kids collected their puppy party goodie bags and took them home in their doggie bags for some late night treats!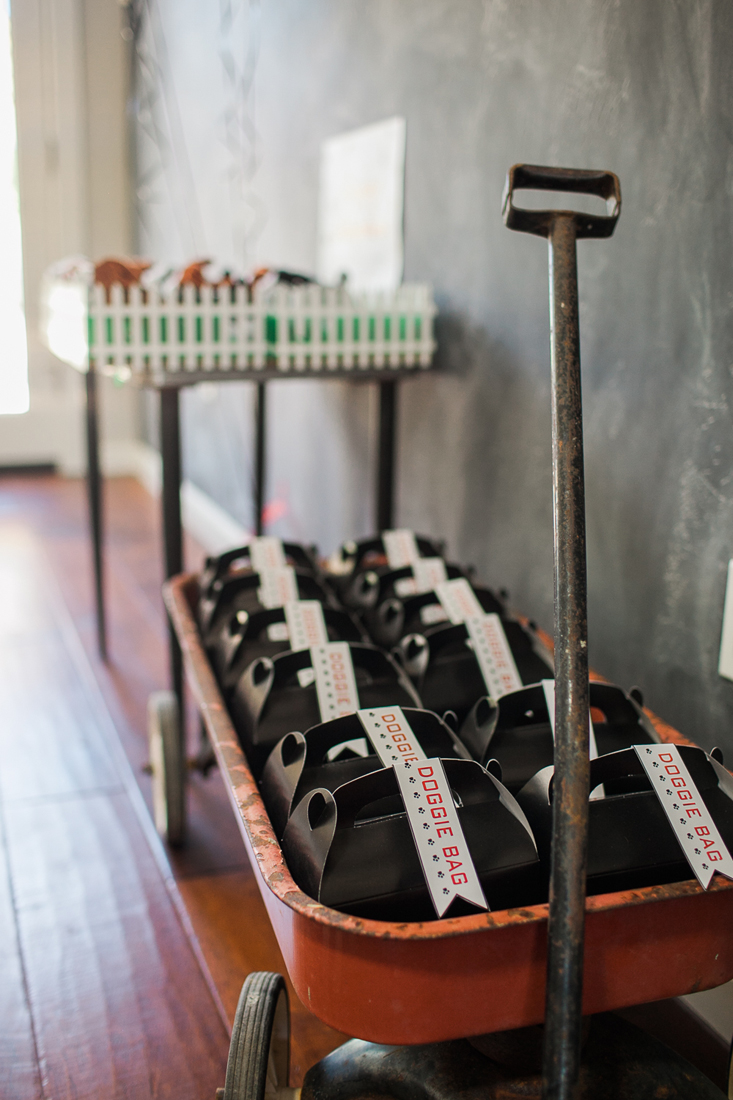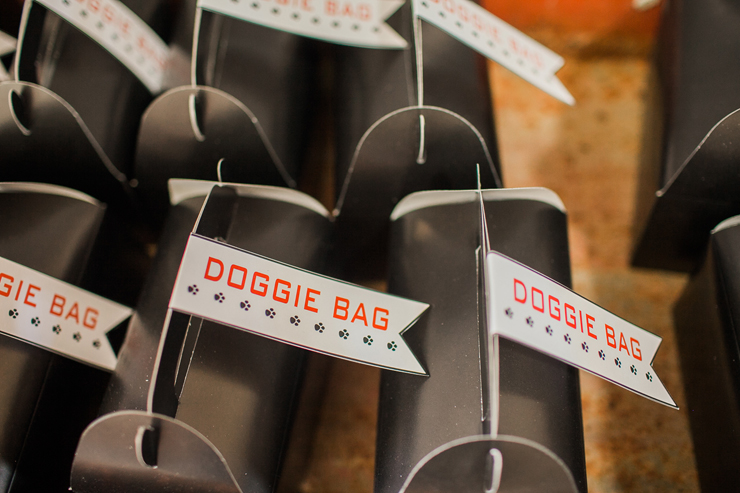 Puppy Party Decor
The dining table was my favorite. I found this faux crepe grass paper and used it as a runner. I decorated with Scooby Snacks in dog bowls and some fun paw print balloons. To weigh down the balloons, I tied them to rawhide bones.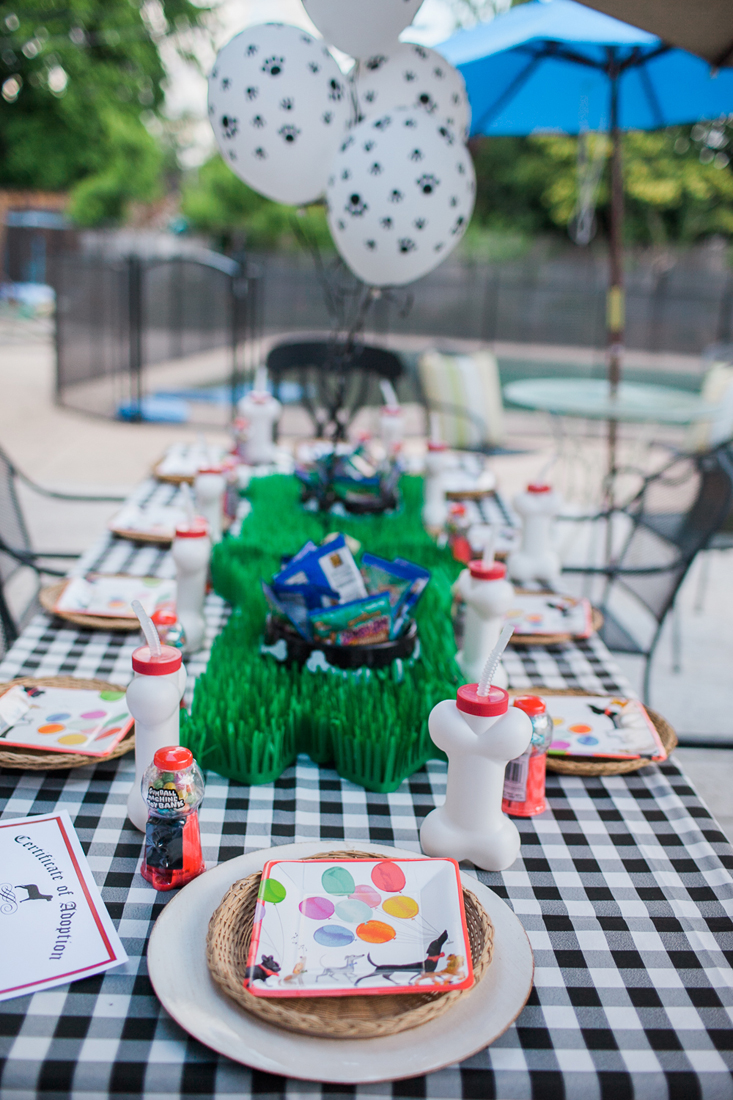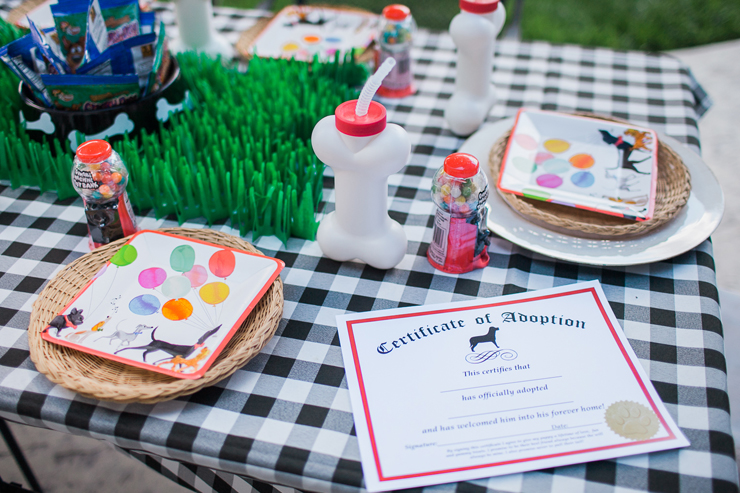 When the kids left the party, they took their doggy baggies with them. Some used them as dog houses for their newly adopted pups, and some packed them with puppy snacks!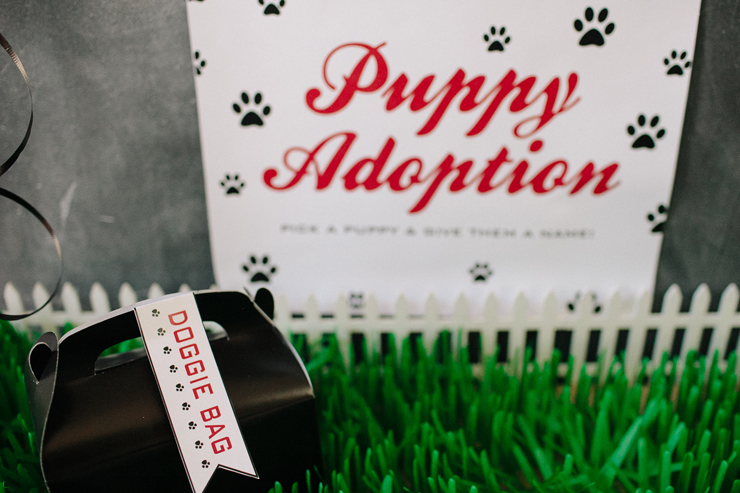 Overall the kids had an amazing time, and my daughter was absolutely thrilled. It was the perfect theme for the sweetest 3 year old's birthday party! Do you have any puppy party ideas?