This post may contain affiliate links which may give us a commission at no additional cost to you. As an Amazon Associate we earn from qualifying purchases.
I've realized that one of the best parts about having a little girl is getting the chance to host something fun like a Wizard of Oz Birthday Party. Planning a themed birthday party couldn't have been possible without our good friend, Kim from The TomKat Studio. The girl that we met at Bloggy Boot Camp in Phoenix not that long ago has blasted off into the stratosphere, transforming parties and printables to down-right eye-candy, and dishing out great easy party ideas.
And what's not to love about her Dorothy-Inspired Birthday Party?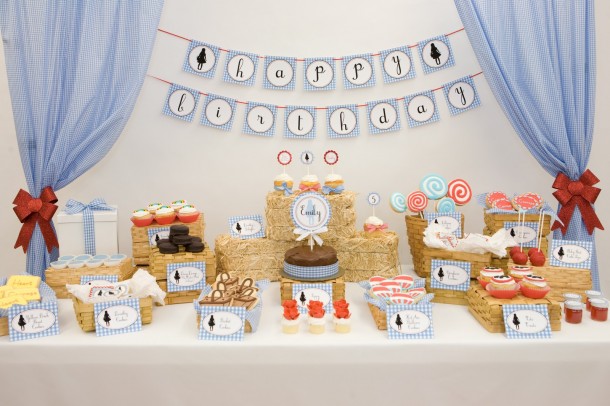 I had to make it mine.
And you can too…
Wizard of Oz Party Ideas
When trying to figure out the details for our 1st birthday party bash for our daughter, I knew I could splurge on some things, but had to cut corners on others. I decided to take the plunge and buy the full Wizard of Oz Party Package from The TomKat Studio on Etsy. It came complete with everything I could possibly need, from the customizable printable for the invitation to the printable for the thank you notes.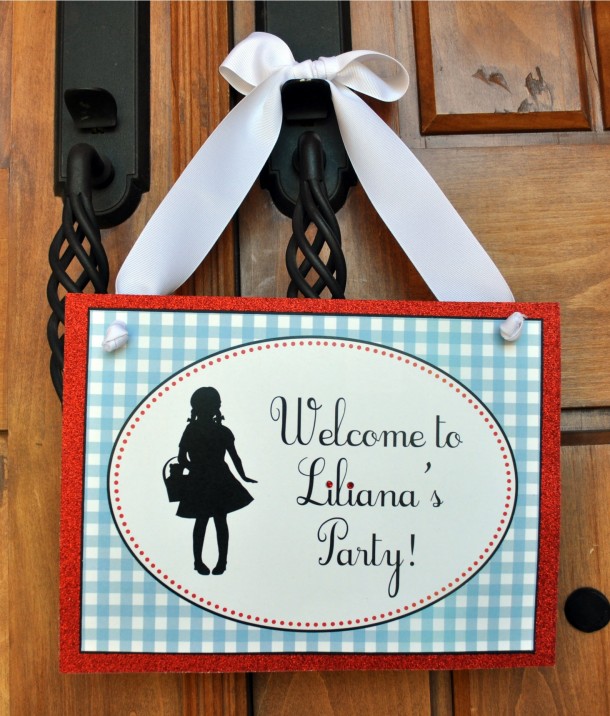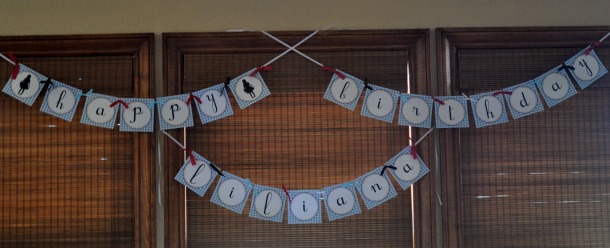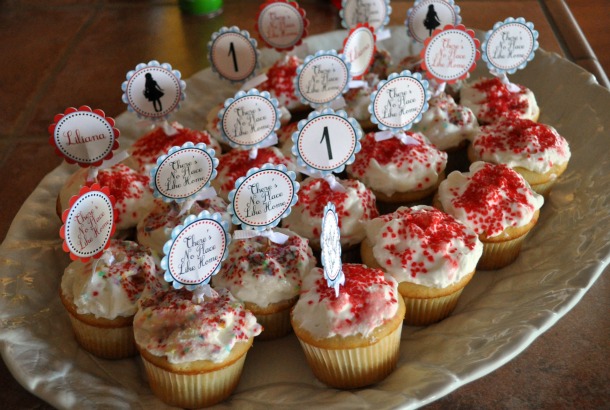 And being the craft-challenged type of girl that I am, a good friend of mine helped me to get creative when it came to adding personal touches to the birthday decorations. See the red glitter and bling here and there? That's her creative genius at work, my friends!
Once we had the printables in order, it was time to turn our attention to other fun details, while keeping in mind that we were still on a budget.
Cheap and Easy Birthday Ideas
Rather than lust after the picture perfect birthday party I knew we wouldn't be hosting, I focused on what I knew we could accomplish.
I bought a sunshine yellow plastic table cover roll from Party City for $16.99. Say hello to our yellow brick road!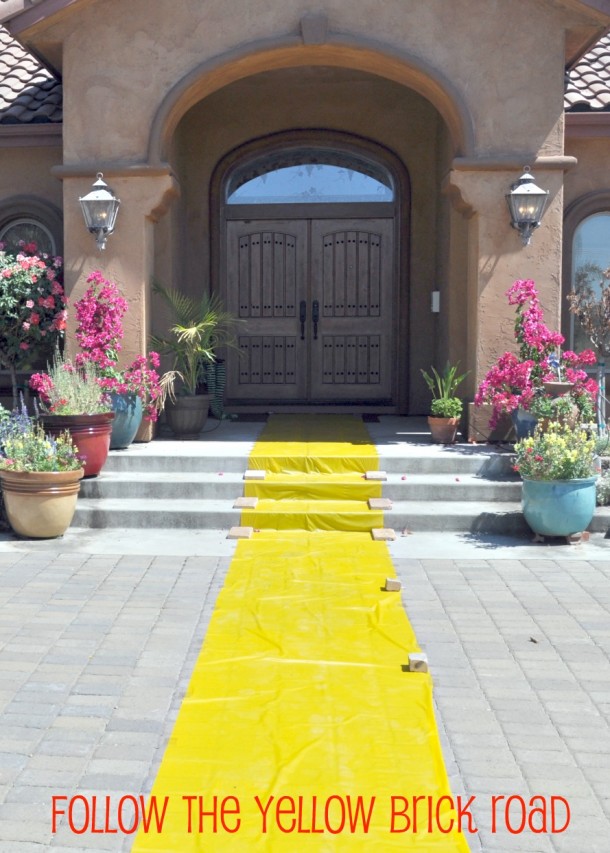 During a trip to Michael's, I scored a Scarecrow for only a few dollars.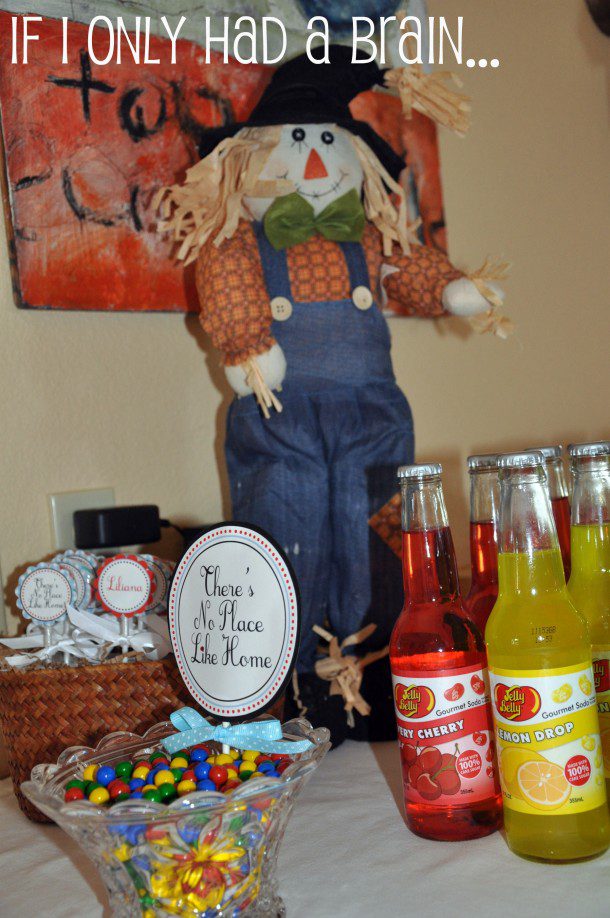 I pulled out a few pieces from last year's Halloween costume to doctor up a Wicked Witched of the West.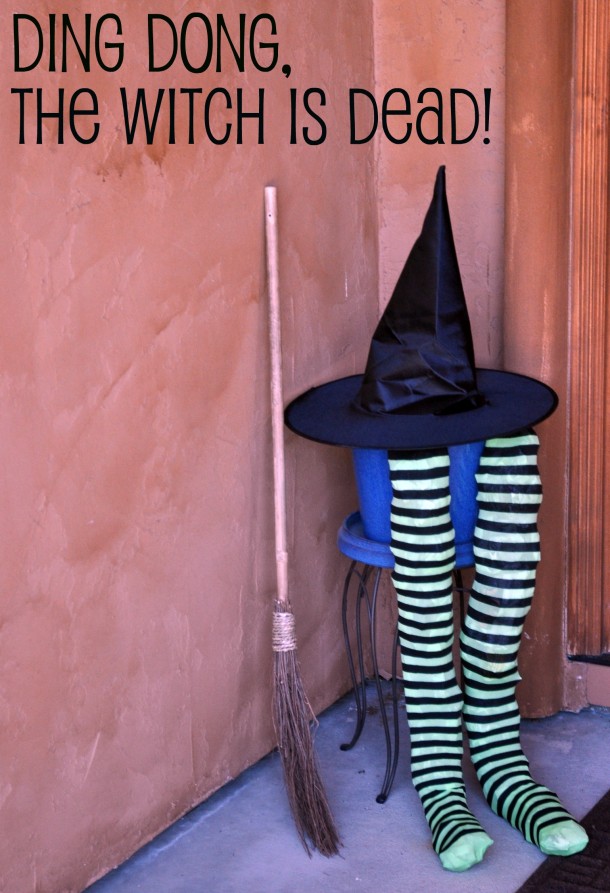 And everything else I left to my kid's creativity.  They painted rainbows, helped me hang "flying monkeys" from the ceiling, and even made a Follow the Yellow Brick Road sign.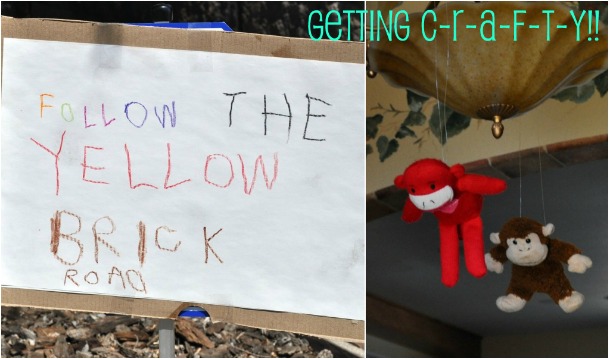 Wizard of Oz Birthday Cake
My favorite part of the day was definitely the Rainbow Layer Cake recipe I found on Whisk Kid…a recipe so inspired that it actually landed the blogger an appearance on The Martha Stewart Show! How's that for using your blog as a platform for something bigger?!?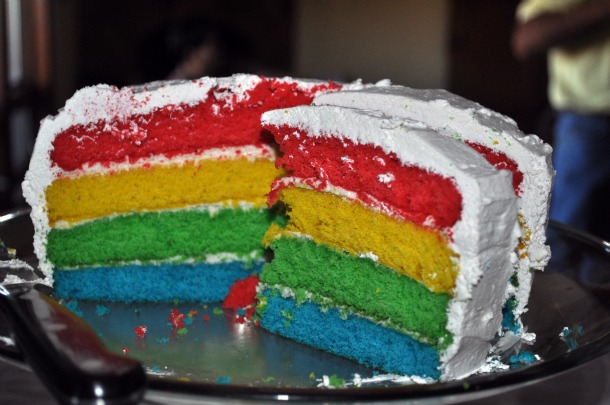 I kept my cake to only four layers, which is much simpler than what you'll see on Whisk Kid. I also tried the buttercream recipe provided, but would not recommend it. Instead, I used a classic Seven Minute Frosting recipe and loved it. So much less complicated and incredibly cheaper.
All in all, a fabulous 1st birthday party for our sweet little girl!
Now if only someone could help me slow down the clock…