This post may contain affiliate links which may give us a commission at no additional cost to you. As an Amazon Associate we earn from qualifying purchases.
Winter may be the coldest season but it is also the most wonderful time of the year! If you live in a region that gets plenty of snow, the possibilities for take amazing winter photos are endless. Before you adventure outside to capture the winter wonderland through your lens, there are a few things you should be aware of. I am here to equip you with all the knowledge you need to take your winter photography to the next level!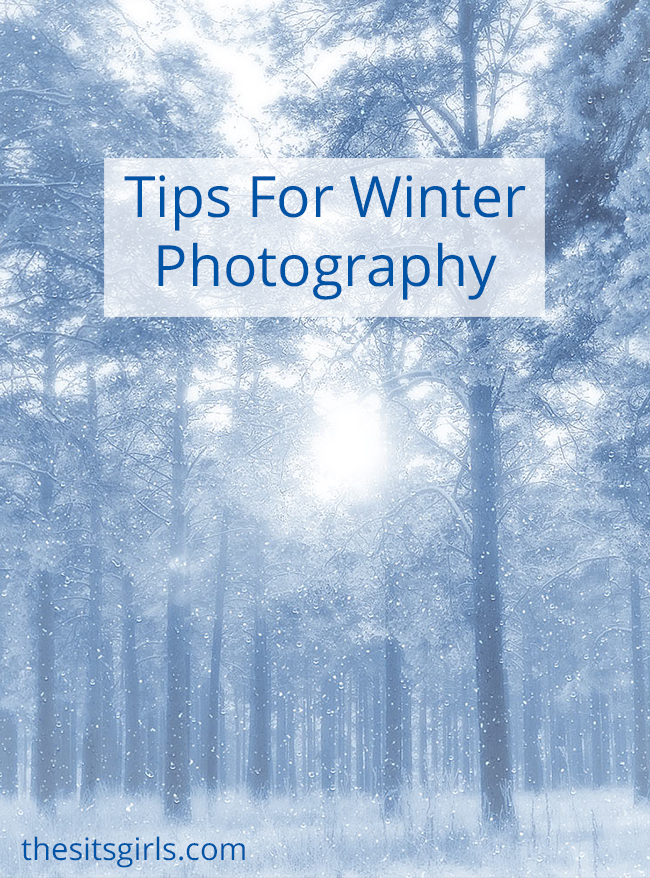 3 Tips For Winter Photography
1. Keep yourself and your fingers warm
I can't stress this enough! Overdressing is never a bad idea when shooting in cold weather. Wear multiple layers of clothing and don't forget to cover your hands. After a few minutes of shooting in cold weather your fingers will begin to go numb. Be prepared and consider some thin liner gloves that are also camera friendly. Regular gloves can make it hard for you to use all the dials and buttons on your camera because of their thickness.
2. Bring extra batteries (and keep them warm)
When exposed to low temperatures, batteries lose power. Make sure you bring along at least one extra battery when you photograph in cold weather. Keeping your spare battery in your inner pocket, close to your body heat, will help preserve its power.
3. Don't let your camera fog up
Be mindful of your camera when you go from cold to warm temperatures. It's better to let your camera warm up slowly instead of allowing condensation to form. Before entering any warm space, make sure to put your lens cover on and secure your camera in a camera bag.
If you follow these simple winter photography tips and tricks, you'll be ready to photograph in cold temperatures this winter season and not worry about a thing. Best of luck to you!
Keep Reading
Check out all of our photography tips here and visit our photography Pinterest board.
Follow The SITS Girls's board Photography Tips & Tutorials on Pinterest.