This post may contain affiliate links which may give us a commission at no additional cost to you. As an Amazon Associate we earn from qualifying purchases.
Ahh, spring has sprung! Spring is the perfect time of year to get your photography back on track. One of the best ways to improve your photography skills is to shoot everyday. For some of us, taking on a Project 365 (shooting a photo everyday for a year) is a bit much. But starting with shooting every day for 30 days is an easy way to take on and complete a photography project AND improve your photography at the same time. So this April, I am sharing 30 photography prompts to carry you through the month.
A few photography tips to get you started:
Have your camera ready. Have your phone, your DSLR, or your point and shoot with you at all times and ready to shoot. That way, if you are out and you see something, you have no excuse not to shoot it!
Plan Ahead. Print out the list, screenshot it on your phone and think about what you can shoot for the day before or even the week before you shoot it.
Remember your Rules of Composition. Even if you feel like you are only taking a photo of a single thing and you think that thing is boring, remember that the rules of composition (rule of thirds, negative space, leading lines) can make ANY photo interesting!
Have fun. Challenge yourself yes, but remember to have fun! Most likely you will take photos of things that you have never thought about taking photos of. Be creative. Be you. Have fun.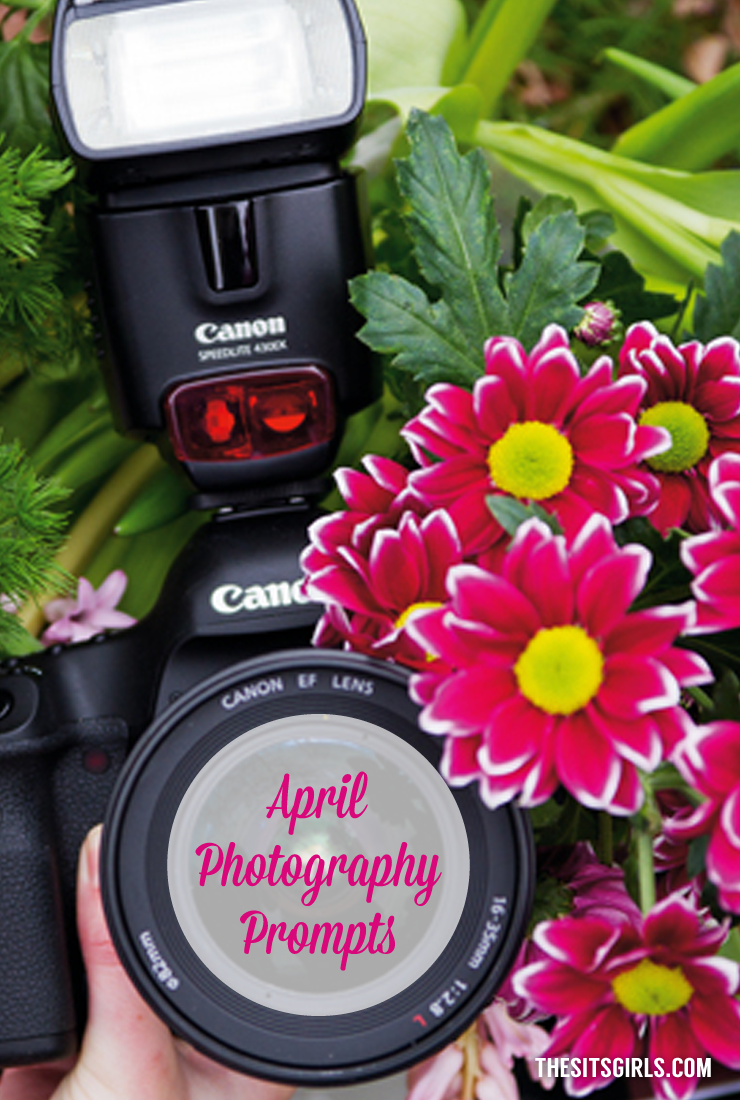 30 Days Of Photography Prompts For April
Today I….
From where I stand
Rainy days
Yellow
A Hobby
Makes me smile
A is for….
Four things
Framed
Out of Focus
Black and White
In the Morning
Blooming
Selfie
Saturdays
5 PM
Square
On my Table
Rule Of Thirds
I'm obsessed with…
In the Kitchen
The weather today
Spring has Sprung
In My Bag
Someone who makes you Happy
Fruit
What I'm reading now
The view from here
On My Plate
Through the Window….
Have fun! I can't wait to see your photos!
Tag them with #SITSBlogging if you share on social media!
More Photography Tips
Check out all of our photography tips here and visit our photography Pinterest board.
Follow The SITS Girls's board Photography Tips & Tutorials on Pinterest.