This post may contain affiliate links which may give us a commission at no additional cost to you. As an Amazon Associate we earn from qualifying purchases.
Today we are going to take our photography tips on vacation and talk about taking great beach pictures.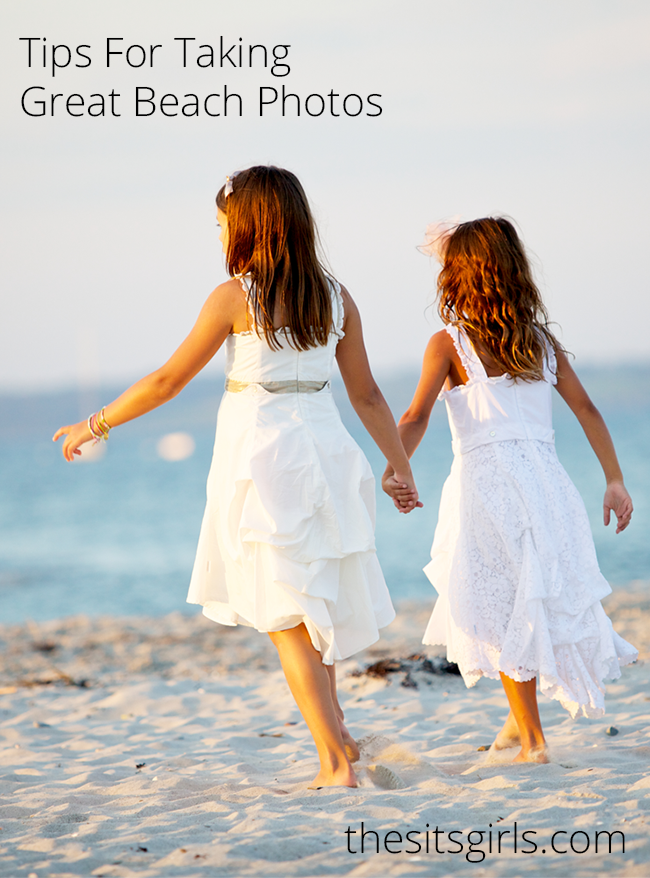 Did you go to the beach this summer? Maybe you're still going to the beach before the weather gets too cold? Maybe you're lucky, and you live near the beach and can go year-round. Maybe you're super, extra lucky, and not only do you live near the beach and can go year-round, BUT, it's warm where you live year-round.
I do go to the beach once or twice a year, as my husband's family has a gorgeous house in Cape Cod. While I'm there, I love to take beach pictures. Cape Cod is great, because not only is it a place we go to for peace and calming, and family bonding, there are a number of beaches to choose from to visit – both on the bay side and the ocean side. These beaches vary in many ways – concerning tides and wave strengths, being dog or kid-friendly or not, having steep dunes or not, and the positions of sunrises and sunsets.
What all of these beaches have in common is ample light, and of course, ample opportunities for beach photography.
Tips For Taking Great Beach Pictures
One thing that is different about beach photography, at least for me, is that it's the one place I don't look for open shade first thing when I get there. At least not from a photography standpoint – I seek it for sun protection! Generally when I meet a client at a park or anywhere outside, I look for open shade unless it's the golden hour. If you're facing the sun, it can be too harsh on your face. If the sun is at your back and you're not skilled with natural light photography, the background will be too bright and your face will be too dark. With beach photography, there never really is shade so you have to get creative with the sand and sea – and their giant reflective properties!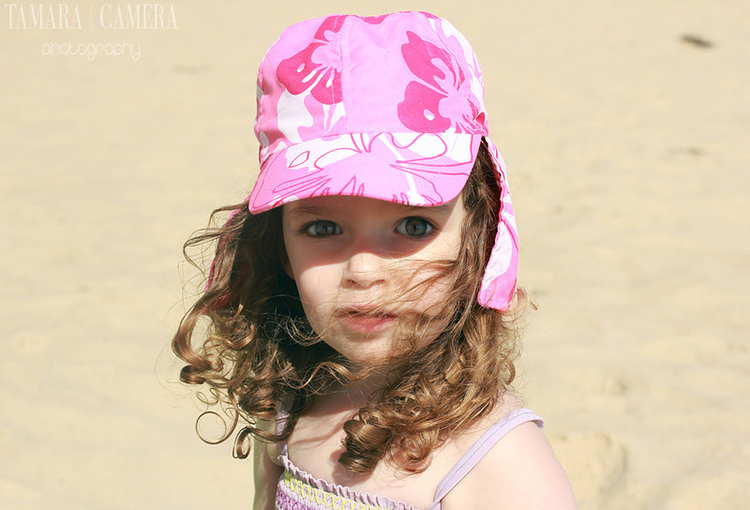 Do cool things with shade. Now wait – doesn't that contradict what I said about NOT finding open shade. Sort of. The thing is, if there is shade, use it. It's fun! This will allow you to find even light, as well as cool shadows and perspectives. This can apply to beach umbrellas, tents, piers and more. What can you find for shade?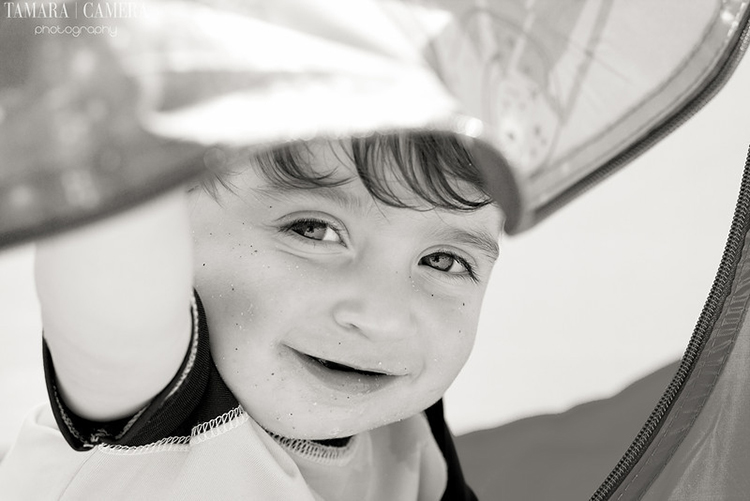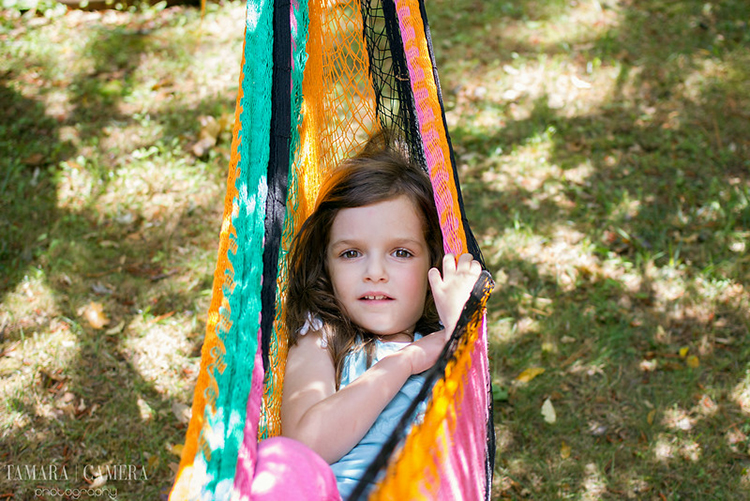 But what if it's cloudy out? Well, good! Then you don't have to think as much. Just shoot.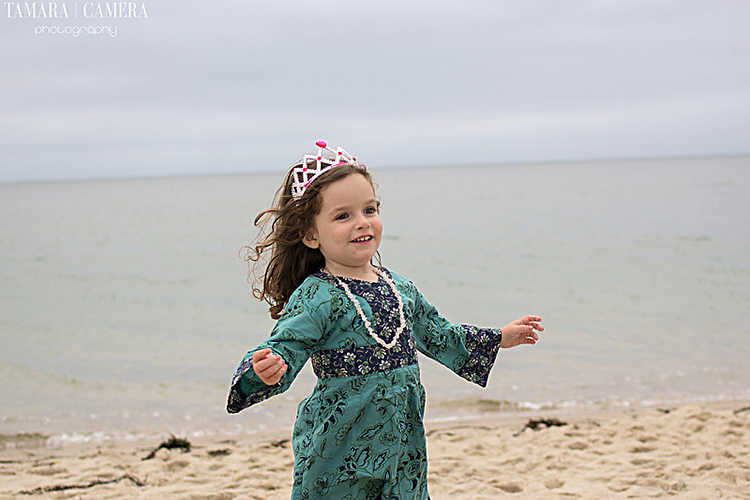 How do I make sure the light isn't flat? Good question because cloudy days can have that effect. Generally I don't bring a reflector to the beach because it's always windy. Also, the water is one giant reflector. What you can do is use your camera's flash or preferably – an off-camera flash – as a fill flash. With full sun, it can fill in shadows on the faces. With flat or even light, it can add new dimensions and contrasts. Another thing you can do post-processing with flat light, is to convert photos to black and white or to add more contrast and sharpness.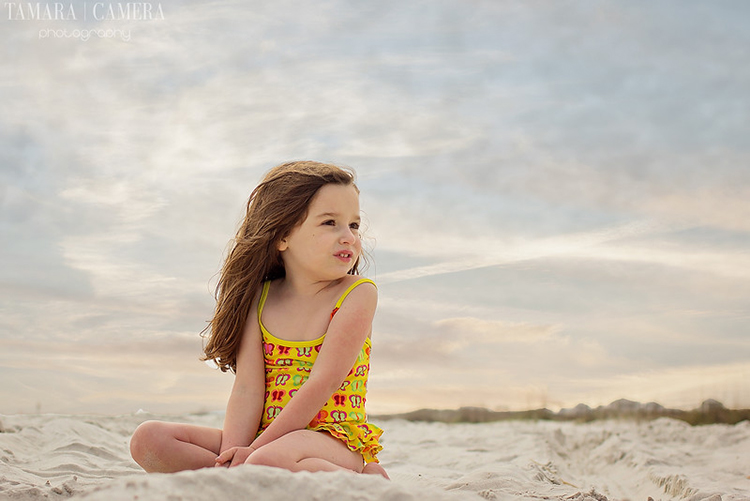 Where exactly am I taking these photos? That's actually the easiest part! Finding a beautiful background on the beach seems to come from all directions. Always pay attention to what's in the background, just like you would with indoor photos. Are there garbage cans, shiny cars, or other distracting things in your background? Change your angle, or position your subject so those distractions don't show.
When am I taking these photos? Sunrises and sunsets make for excellent photos, but you don't want the sun to be rising or falling directly into the faces of your subjects. Many photographers won't shoot with the sun behind them either, but it can make for interesting back-lit subjects. Side-lit photos can be very beautiful too. You be the judge of that, as long as no one is looking directly into the sun!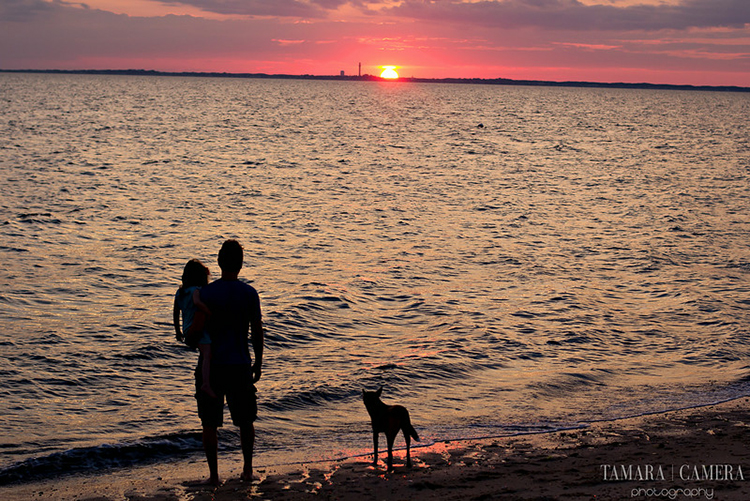 I don't particularly pay a lot of attention to what time of day to shoot, only because I have small children so we go to the beach when we want to go to the beach! Usually we go early morning or in the afternoon. If you do want to think about it before you go, that's how you can use the abundance of light to your advantage. When you shoot at the beach, or even when you just go to the beach, days seem longer, especially compared to a day in the city. Have you ever noticed that? This is because there is generally nothing blocking the rays from the sun, so the golden hours start earlier and end later than anywhere else. The strong light of the afternoon lasts for hours and hours.
How can you prepare? Use a lens hood if you have one, to avoid lens flare. Use a wide angle lens if you have one too. I absolutely love having wider shots at the beach to capture the joy and fun of my family.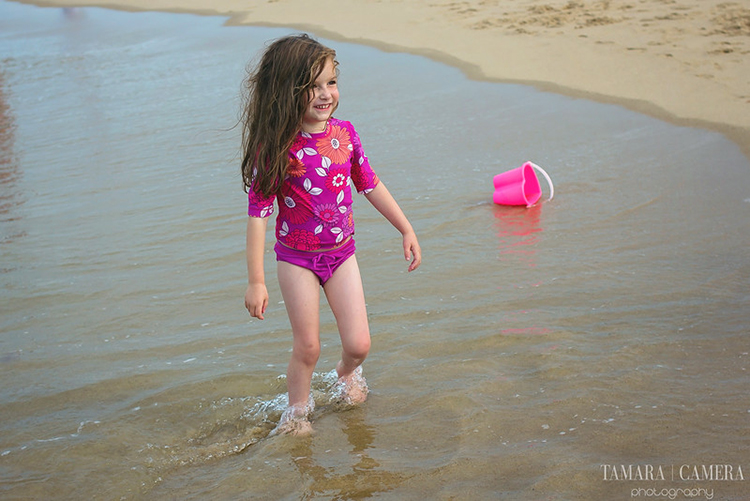 I have always used spot metering on the beach, because it seems to work best with the light when exposing for your subjects' skin. Evaluative or matrix metering might be thrown off by the bright backgrounds and reflective water. Beaches are very bright all day long, which can give you exposure problems if you're not careful. I shoot a very low ISO setting – usually 100 or 200 – and I use a narrow aperture, which I generally don't do for other portraits. I might use up to f14 or f22. This way I don't have blurred backgrounds.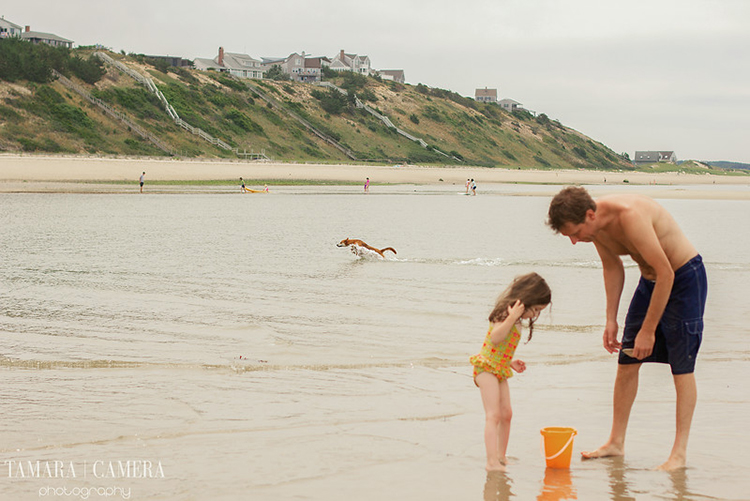 If you DO want to blur the background, which is totally fine, you will need to open up the aperture and make the shutter speed a lot faster in order to have properly exposed photos, and not overexposed ones.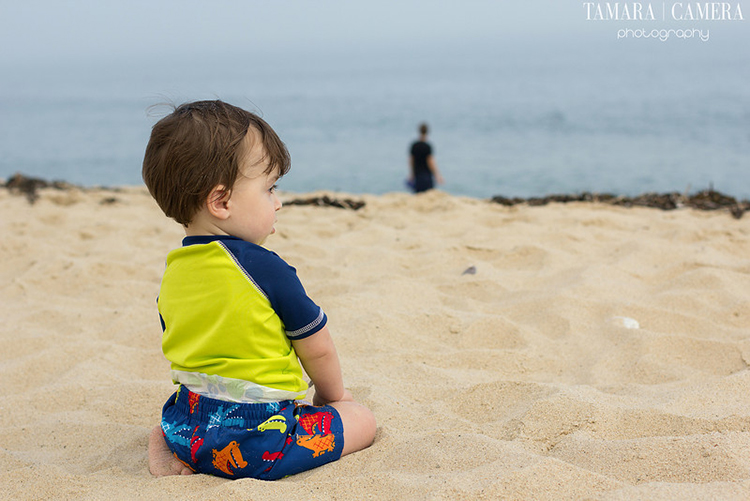 More Beach Photography Tips & Tricks
Using a polarizing filter can reduce reflections and help darken the sky for beach shots.
Watch your horizons! Not only should you make sure they aren't running through your subject's head, they may also wind up tilted. Since I shoot how I shoot, I generally fix horizon lines in post-processing.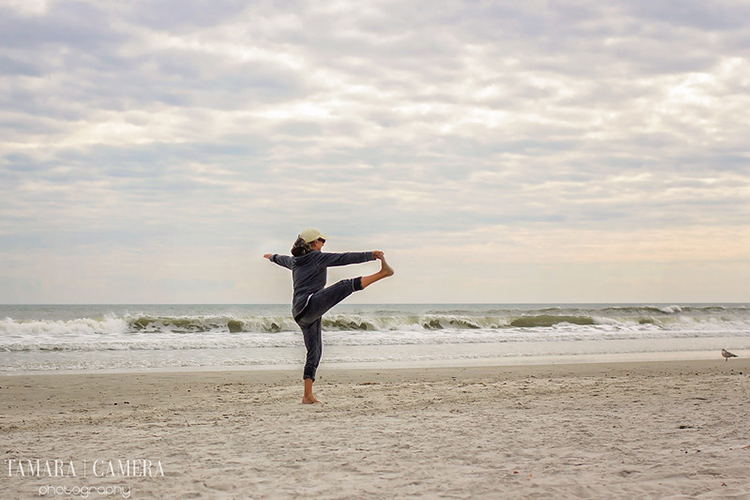 Find a helper! You don't need to find another photographer, but having a family friend or relative around as a second set of eyes is key. I like to have someone help me with corralling my subjects, especially the children. Bonus is that a helper can press the shutter button to ensure that YOU get into the photo with your family.
Focus on details. When you take away the sun, or lack of sun, the shadows, or lack of shadows, the water being too bright, the children running amok, the light being flat, the photos being back-lit, and not in a good way, sometimes you just have to focus on the smallest things. That can really show the beauty of the beach.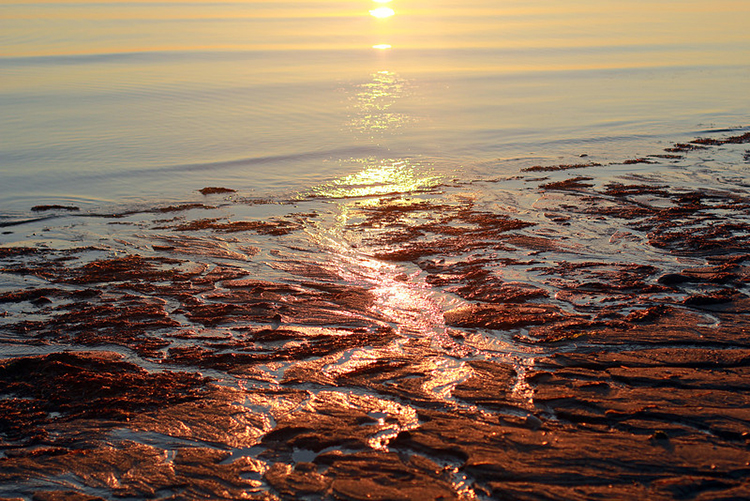 Most of all, have fun! Enjoy your day while you are taking your beach pictures, and make great memories.