This post may contain affiliate links which may give us a commission at no additional cost to you. As an Amazon Associate we earn from qualifying purchases.
As social media aficionados, I'm sure we've all seen many photos shared over the years on various platforms. The quality of photos varies, with some being so amazing that you may wonder how the photographer managed such impressive photos, especially on a smartphone. Of course the quality of smart phone cameras has improved greatly over the years, but what you may not have realized is that some of your favorite smart phone photos have been improved with the help of the best photo apps around!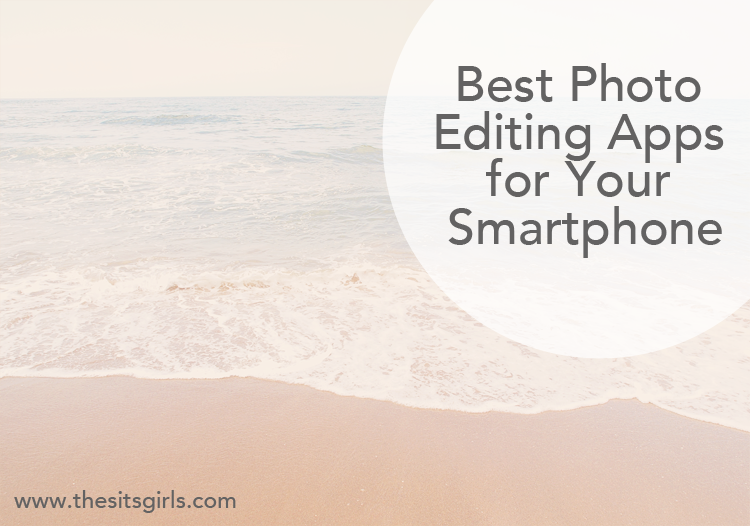 Best Photo Apps for Your Smartphone
Today we're sharing seven of the best – and as an Android user myself, I'm making sure to include apps that are available on the Android platform in addition to iPhones.
Instagram
I'm including Instagram on this list because along with being one of our favorite photo sharing apps, it includes a few photo editing tools – obviously cropping photos to a square, cool filters, and with its most recent update, several new more typical tools. So while you can use the other apps listed to edit your photos for sharing on Instagram – or elsewhere – there's a lot you can do right in Instagram!
VSCOCAM
One of the most popular photo editing apps in the iTunes App store is now available for Android too! This powerful photo editing app offers a lot of filters and tools to make your photos even more beautiful. I lovethe ability to view your photo before and after edits.
Photo Grid Collage Maker
Sometimes you want to share a quick collage on a sharing app like Instagram rather than sharing several pictures in a row. Photo Grid makes it easy to create a square collage and share it on Instagram – including options for different photo quantities and collage styles and colors.
Rhonna Designs
This awesome app allows you to make amazing graphics with your images – in addition to the traditional photo editing options, you can add text, color and stickers to really make your pictures stand out!
Pixlr Express
This fun all-in-one photo app provides so many different types of effects that there are almost endless choices – more than 2 million combinations – including filters, overlays, collages, frames, text, lighting effects, and so many more.
PicsArt
This creative app is another all-in-one photo editor that's great for all photography levels. The drawing tools truly let you create art with your photos!
Flipagram
If you've used some of these apps to turn your photos into something even more special and you are dying to share several, you can use Flipagram to easily turn your photos into a short video that you can share on Instagram, Facebook and Twitter!
We all know that new apps are available every day – these are some of our current favorites, but we always love to hear about others! What are your favorite photography apps?
Keep Reading
Looking for more posts to help you improve your photography similar to this post on best photo apps? Here are a few posts that you'll find helpful: