This post may contain affiliate links which may give us a commission at no additional cost to you. As an Amazon Associate we earn from qualifying purchases.
Whether you are a professional or a hobbyist, taking the proper steps to care for your photography equipment can increase the life of your camera gear. Here are a few factors to take into consideration!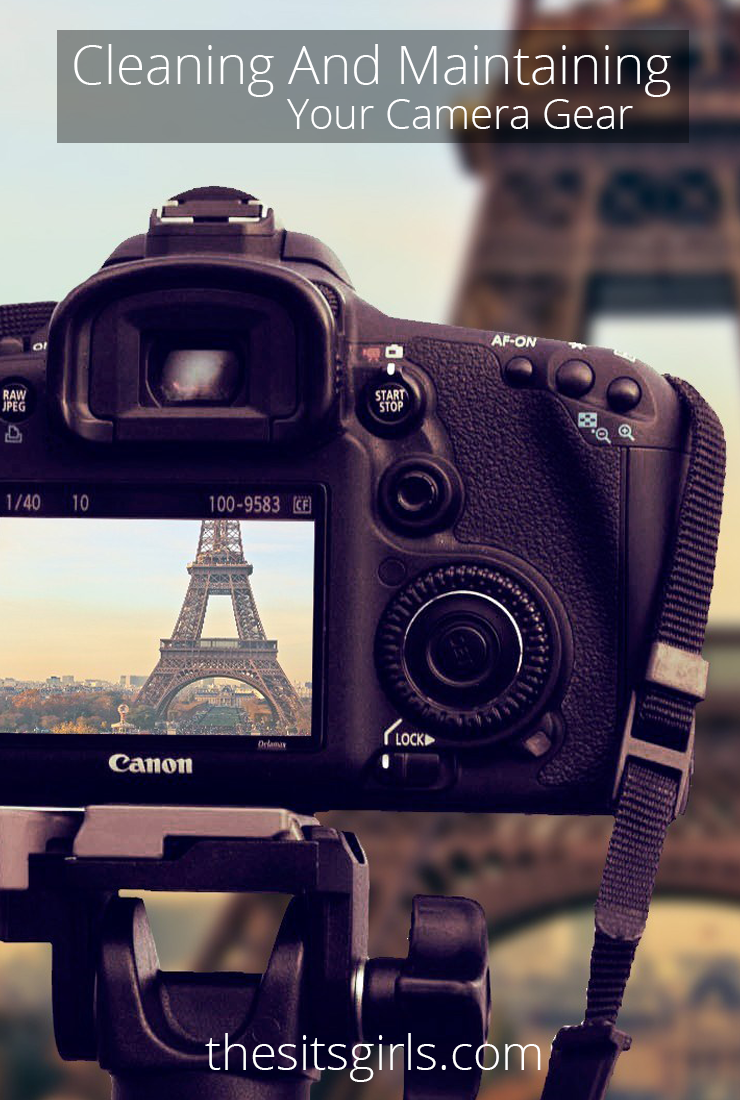 Cleaning and Maintaining Your Camera Gear
Caps and Hoods
Use caps and hoods all the time and everywhere! They should already come with your camera, so you don't have to purchase them separately. By choosing to ignore the lens or camera caps (when they are not in use), you basically invite dust to settle on your camera gear, which can affect the overall quality of your photos. The lens caps are there to protect the lenses, so make sure to use them after you end each and every session.
Avoid Extreme Temperature Oscillation
Do not leave your camera out in the sun, or even in the trunk of your car, for a long period of time. You should also be extremely careful when shooting in below freezing temperatures and then taking your camera inside, because the chances are that condensation will form. Humidity is not your camera's friend and it can do a lot of damage!
Batteries
Store your camera batteries when you are not using the camera. If you are using alkaline or lithium batteries for any of your camera gear, make sure to take them out, because they can sometimes leak. If you know that you are not going to be using your camera for a period of time, it is always best to store the batteries separately. 
Cleaning Your Camera
When cleaning your camera body or lenses, make sure to use a blower to remove any dust or lint, then use a soft cloth to gently wipe the outside. 
Cleaning and maintaining your camera gear is important! Your camera gear will last longer when it is treated respectfully. If you neglect taking care of your gear, you are literally lessening the lifespan of it. Besides, taking proper care of your equipment will result in better picture quality and that is what you ultimately want to provide your clients and yourself.
More Photography Tips
Are you looking for new camera gear? Our guide to buying a camera lens will help! Plus, you can check out all of our photography tips here.