This post may contain affiliate links which may give us a commission at no additional cost to you. As an Amazon Associate we earn from qualifying purchases.
From professional photographers, to the regular users that post their photos on social media, we all edit our images in some way or another to make them look "better" before we make them public. Some apply different filters, others use editing apps, and many use professional programs. Here are some common photo editing mistakes people make and how to fix them!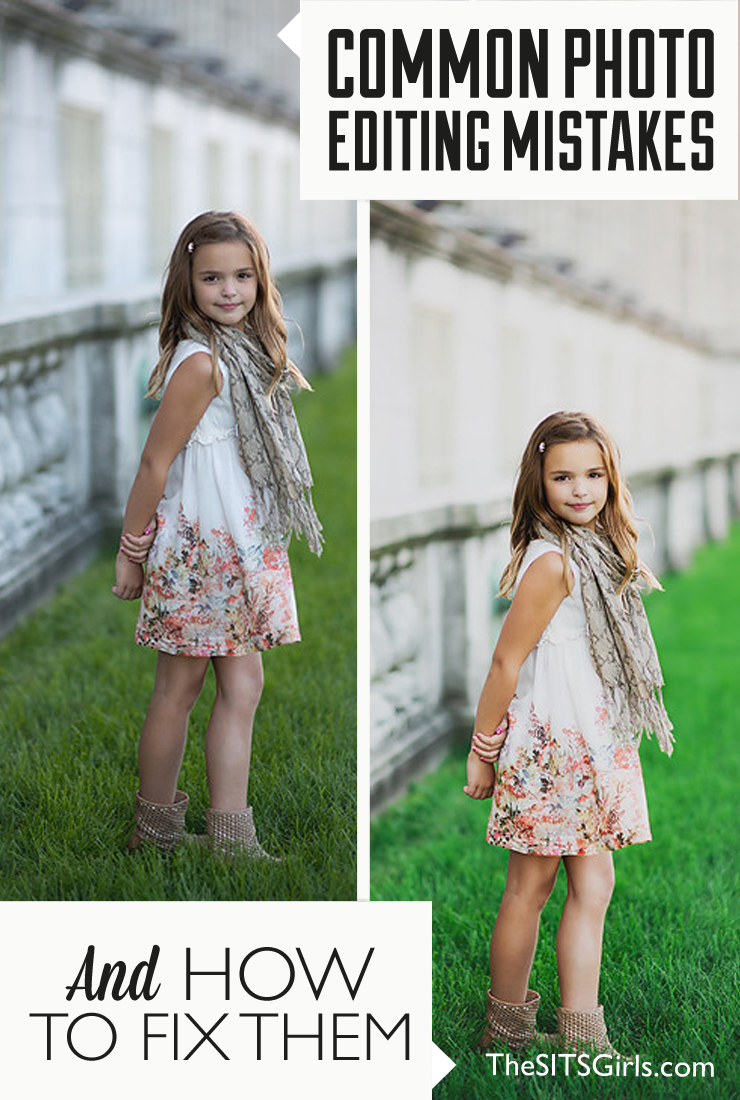 Common Photo Editing Mistakes
1. Over Saturating
In order to add more color and pop to a photo, most people raise the saturation slider too high. When doing so, the colors usually look unrealistic, especially the skin tones which tend to be too orange or yellow.
One tip to prevent this would be to use the vibrance slider instead, or use the saturation slider with moderation. If you have the option to increase the saturation of certain colors only, you can just play with those sliders so the overall look of your image will stay natural.
2. Over Vignetting
Vignetting means darkening the sides or corners of an image. Some people love this feature because they want to draw the focus to the subject of their photo, while darkening the corners of their image. By overdoing it, your image might look too dark and unrealistic.
If you want to use vignette, do so with moderation. I personally prefer bright  and airy images, and disabling the vignette option is one of the first things I do in my editing process.
3. Over Processing the Eyes
Usually the eyes are the main focus of a photo and we want them to look sharp and crisp. However, just like I mentioned above, over doing it might make your image look unrealistic.
Use your sharpening tool with precaution and make sure the eyes are consistent with the sharpening of the other features of the face. If the eyes are too sharp they will look unrealistic.
Everyone has their own process of editing that works for them. While there is no right or wrong editing style, the above photo editing mistakes are just a few things to look out for when processing your images.
Keep Reading
Check out all of our photography tips here and visit our photography Pinterest board.
Follow The SITS Girls's board Photography Tips & Tutorials on Pinterest.