This post may contain affiliate links which may give us a commission at no additional cost to you. As an Amazon Associate we earn from qualifying purchases.
Are you looking for a perfectly unique gift for Mothers Day? Well then, you've come to the right place! A set of DIY Bottle Cap Photography Magnets make a personalized gift that is not only simple, but incredibly fun, and absolutely foolproof! What a fun crafts for mothers!
You are going to have the cutest fridge on the block, and a perfect way to display all those color sheets and to-do lists.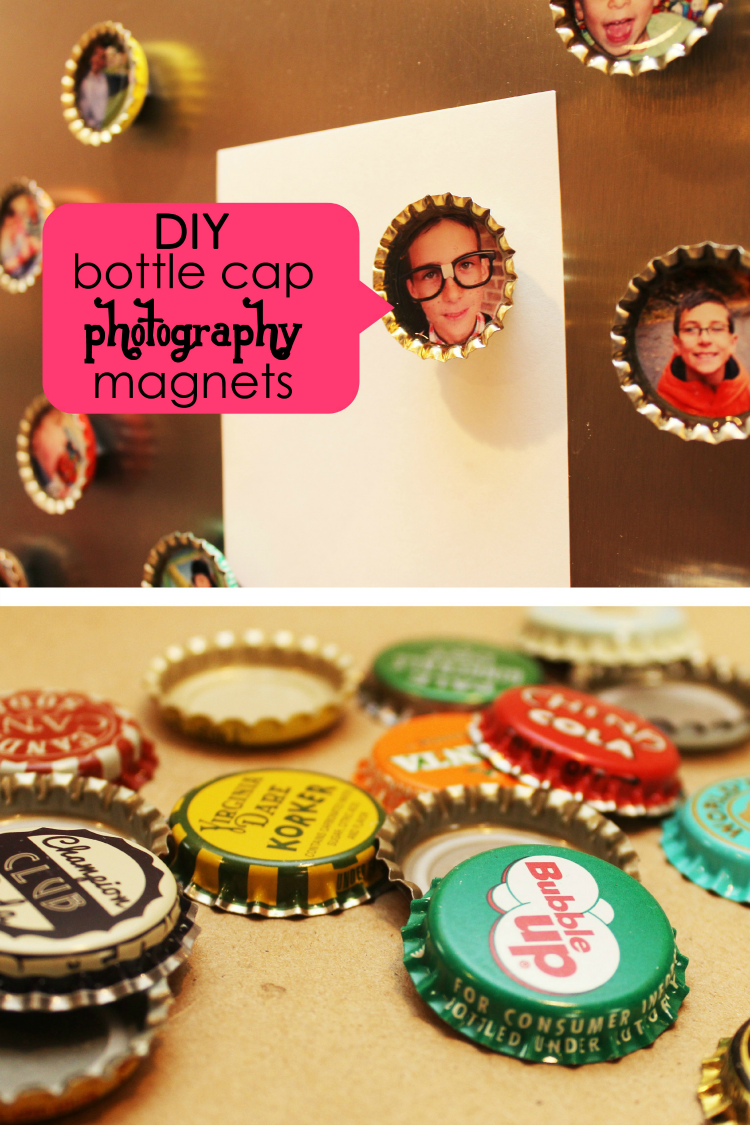 Crafts for Mother's Day!
Creating your own set of DIY Bottle Cap Photography Magnets only takes a few minutes and a bit of patience! To begin, gather these supplies: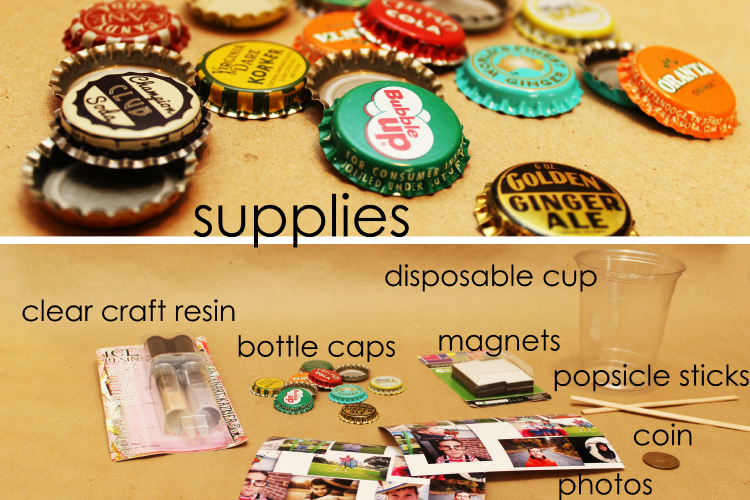 Choosing photos to create your magnets can be tricky! But, by using photo editing software you can shrink any picture down to size. I had all of my pictures printed on two 4 x 6 photos for a total of 40 cents!
To shape your photos, use a coin that is the same size as the circumference of the inside of your bottle cap. I used a car wash token, but I am pretty sure a quarter would have worked as well!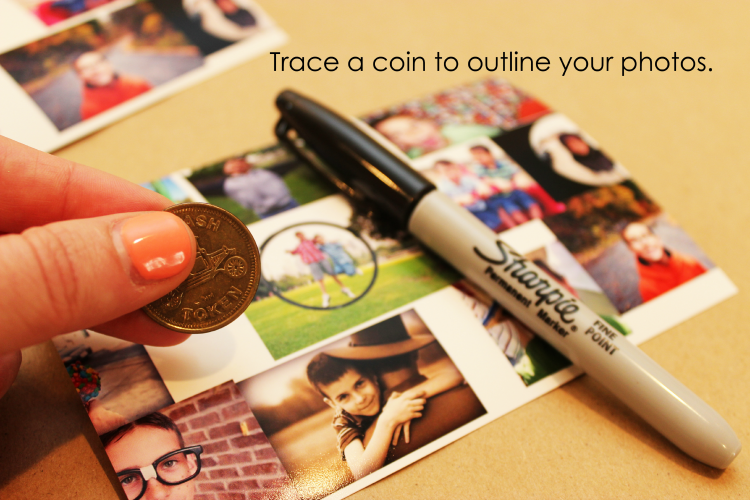 Next, using your traced circles as a guide, cut your photos. Don't get upset about small imperfections.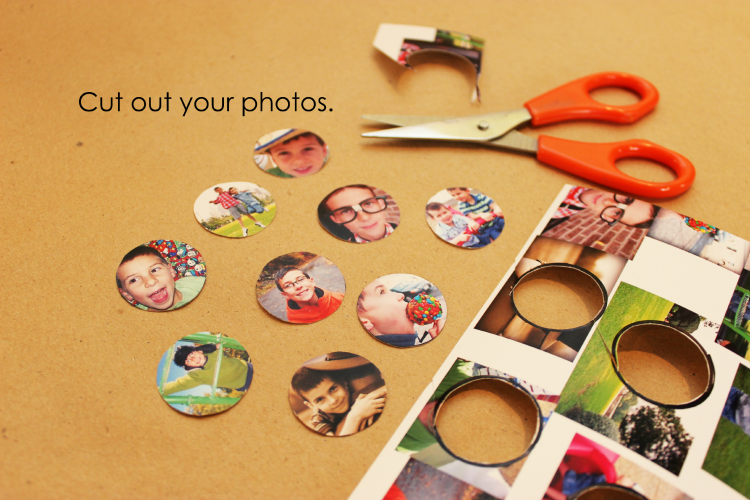 Place each circle photo into a bottle cap.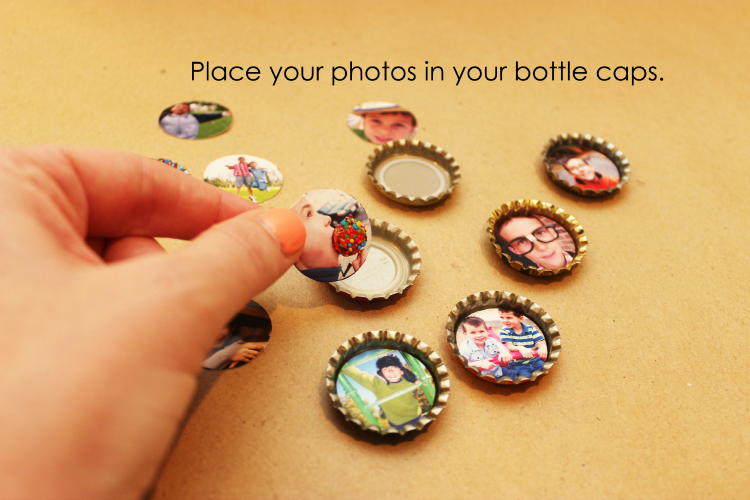 Next, mix your resin according to the package directions and then pour it onto the bottle caps. I used a plastic spoon to scoop and pour the resin so that I had more control. You could also just pour it straight from the cup.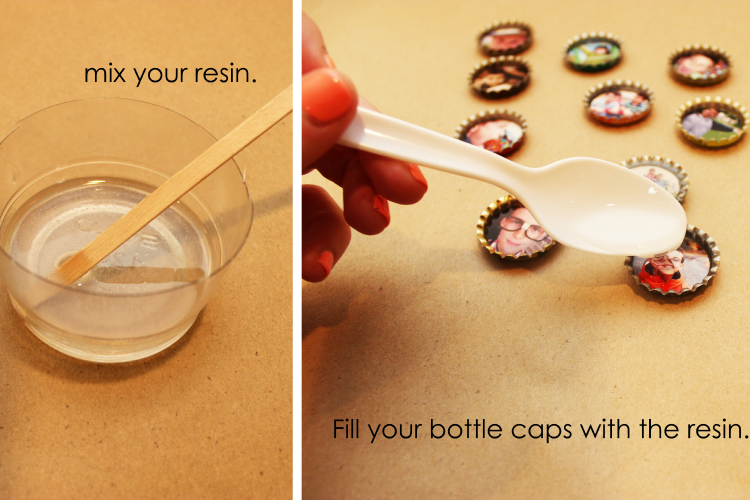 Using your popsicle stick, gently push the photos down and release the air bubbles underneath so that the photos don't float to the top of your resin. Don't worry about the bubbles that are in the resin, they will slowly move upward and pop leaving a crystal clear finish!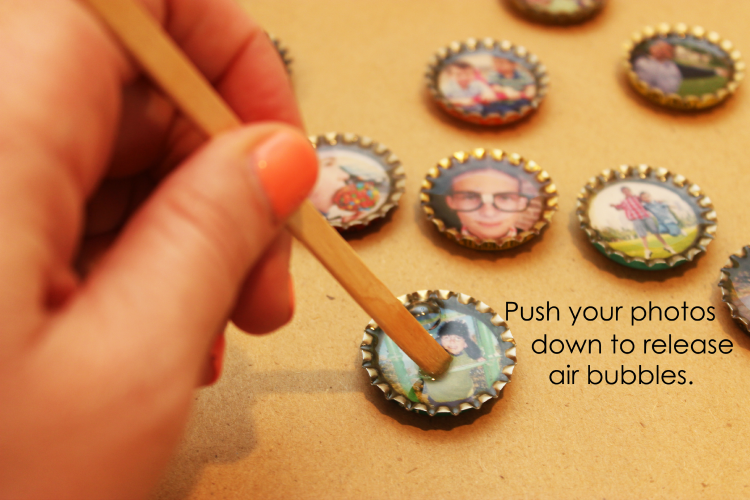 Allow enough time for the resin to set completely before moving on. Follow the directions on the package of your resin. Mine took 6 hours to completely harden.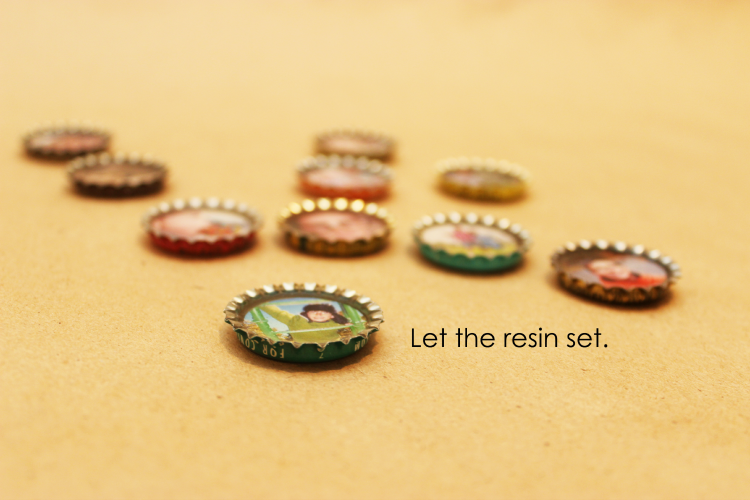 After your resin has set, adhere a magnet to the back of each bottle cap.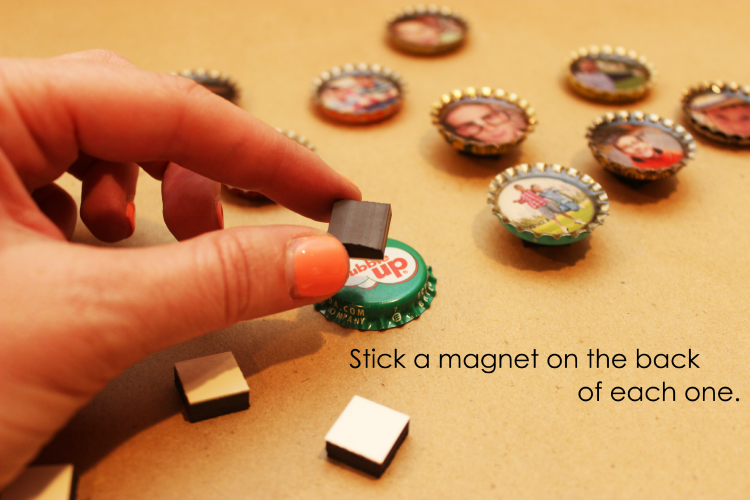 A set of DIY Bottle Cap Photography Magnets is at your fingertips! It's a great way to share memories and create a one-of-a-kind gift.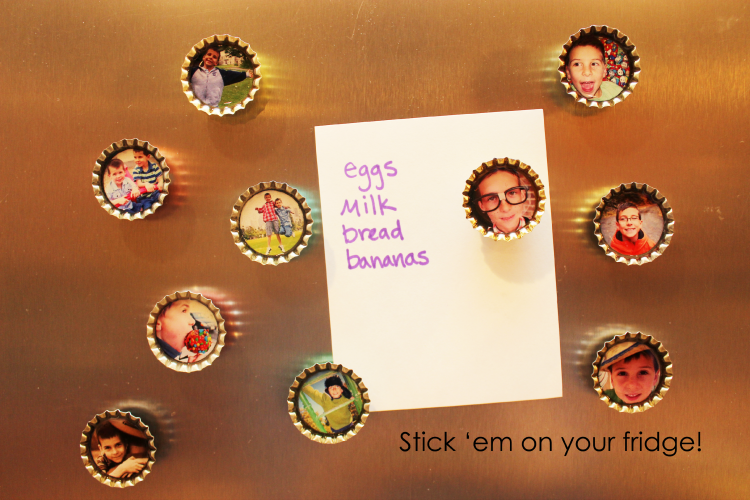 FEATURE YOUR CONTENT!
Do you have a craft, recipe, or another Pin-teresting post that you want to share? Use the below Linky to get featured! We'll be sharing our favorite posts in the coming week across our social media channels, on the blog, and in our newsletter.
SHARE THE COMMENT LOVE
Be sure to spread the comment love! If you link up, please comment on at least three posts that grab your attention. We're looking to help our community continue to grow their tribe and spread the comment support.
WHO WE LOVED FROM LAST WEEK
Here are our favorite picks from last week's link-ups. Show these ladies some love!