This post may contain affiliate links which may give us a commission at no additional cost to you. As an Amazon Associate we earn from qualifying purchases.
While it seems like a big task to document your baby's growth through monthly pictures, it really just requires a lot of persistence and determination. Keeping a photographic record of those early stages in their lives is simply invaluable. They only stay little for a short time, and capturing those precious moments with your camera will pay off in the long run.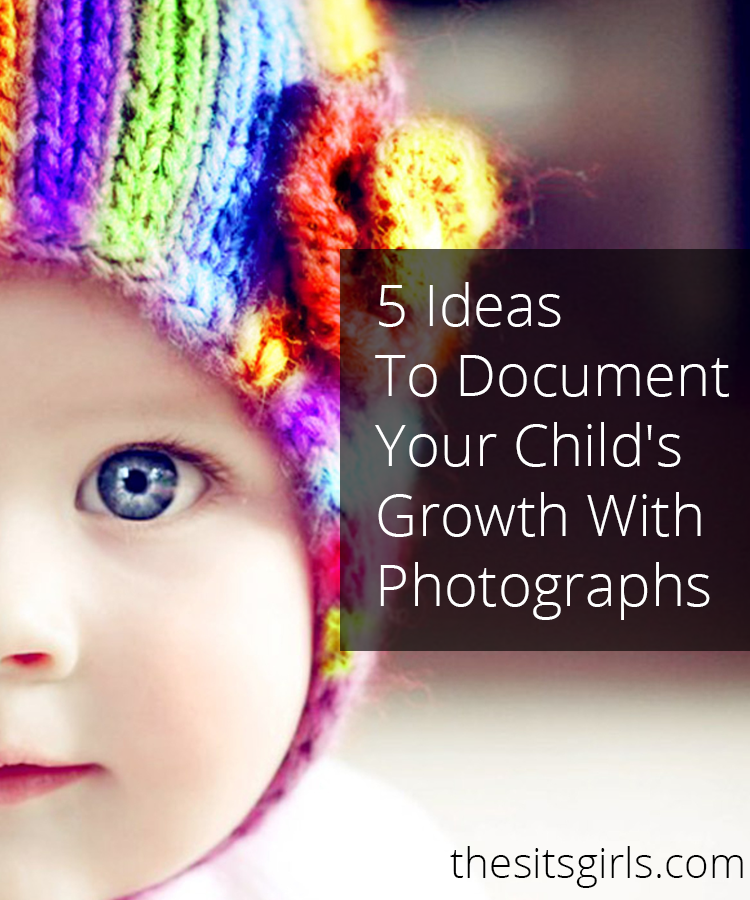 5 Ideas To Document Your Baby's Growth With Photographs
Looking back in time will take you back to memories that were almost forgotten. Here are some fun ideas to help you document your child's growth:
The easiest way to document your baby's first year is by using monthly onesie stickers. There are so many different templates out there to choose from, including different shapes and colors, that they are just so much fun to use. Stick one of these on a onesie each month and get creative.
Another unique idea is using the same setting each month to photograph your child. Whether it be on a chair, a sofa, or simply their crib, by keeping the same setting in your photos, you will be able to really see your child's transformation along the way. This is one of the best ways to see your child's growth because placing him in the same setting each month will show a distinctive comparison.
Use the same prop each month. This is a great way of seeing how much your child grows each month in comparison to the prop chosen. It could be a simple toy or stuffed animal. Grab one of your little one's cutest plush toys and place your baby next to it for each month's photo. Of course it's sweet, but it also serves as a tool in comparing your baby's growth from month to month.
Start with a bigger onesie and snap a picture of your baby wearing it each month. This will make for some really fun photos. From wearing an oversized outfit at first, to barely fitting into it a few months later, will help you visualize just how much your child changes from month to month. A great example of this would be putting your baby into the same pair of pajamas each month.
Lastly, write down your child's milestones on small cards and keep them in a safe place. A few of the things you want to be sure to document are when your baby crawls for the first time, takes the first step, says the first word and starts school. Make sure to also take pictures of your baby on these monumental days and keep them with the cards.
When it comes to documenting your child's growth, a little planning goes a long way. Be consistent, enjoy, and have fun! These memories that you document are going to last forever!
Looking for more photography tips and ideas? Check out these great posts on photographing your own kids and tips for photographing toddlers.