This post may contain affiliate links which may give us a commission at no additional cost to you. As an Amazon Associate we earn from qualifying purchases.
Looking for easy photography projects to try this summer? We've got some really fun ideas for you! Chances are that you already have everything you need to get started. You don't need expensive equipment. In fact, most of these projects can be done by simply using your phone camera. So, let's get started!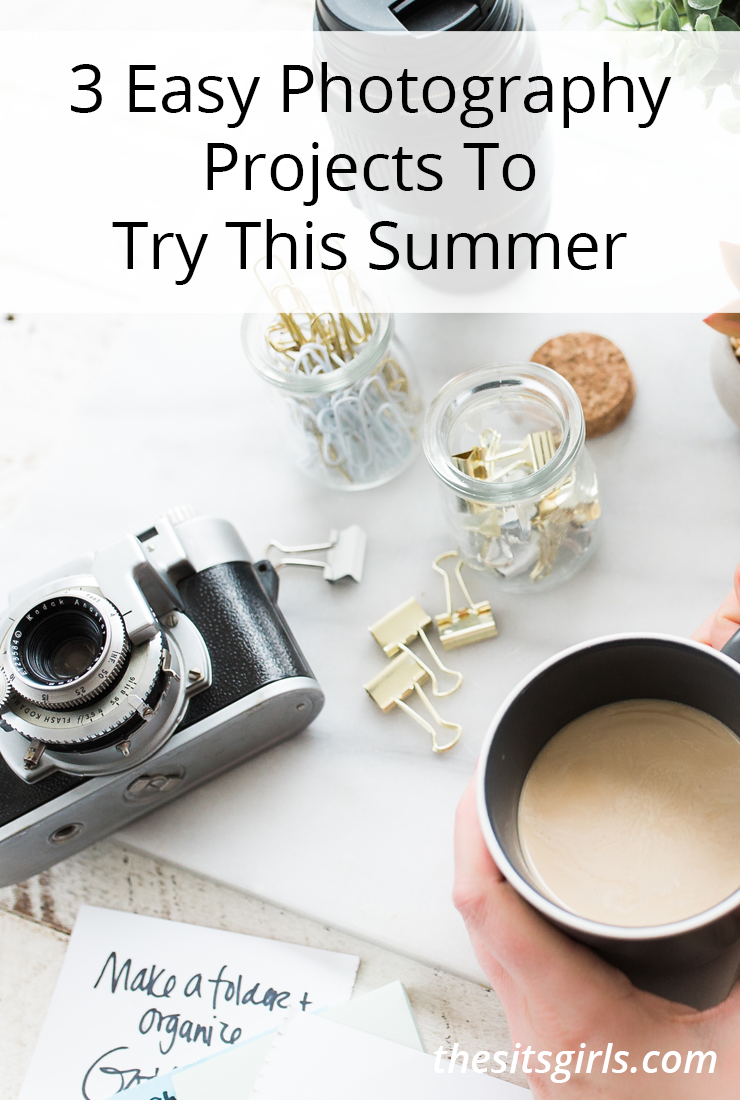 3 Easy Photography Projects to Try this Summer
Note: this post contains affiliate links which may give us a commission at no additional cost to you.
1. Summer Sunsets
There's something magical about the summer sunsets! They are extraordinary colorful and amazingly beautiful. An easy photo project that you can try this summer is to capture the sunset (or sunrise if you are a morning person) every day. These times of the day are a golden opportunity to capture breathtaking images.
2. Shoot a Full Roll of Film
The Fujifilm Instax Mini Cameras have become really popular. The great thing about these cameras is that after you take each photo, you get to watch it develop. Choose to shoot a roll of film this summer and use your printed photos to create a scrapbook. This project would be perfect to try on your summer vacation this year.
If you don't have an Instax camera, you could print the pictures you take with your phone camera using a portable photo printer that works with your phone.
3. 100 Days of Summer
If you've done the "365 Project" before, you are going to love the "100 Days of Summer" challenge! The idea behind this project is to take a picture each day for a hundred days this summer. Between vacations and summer activities, you'll be able to document those little moments in your life that you might otherwise allow to pass.
If you feel like you might not be able to complete the "100 Days of Summer" project, you might consider doing a "Day in the Life" photo project instead. Pick a day and take pictures throughout it for the entire day, from the time the sun goes up, to the time it goes down. This project challenges you to photograph every part of your usual day and document the little moments.
Have you tried any of the above photo projects before?
If not, which one are you going to try this summer?
More Photography Tips
Check out all of our photography tips here and visit our photography Pinterest board for more photography projects inspiration.
Follow The Sway's board Photography & The Blog on Pinterest.