This post may contain affiliate links which may give us a commission at no additional cost to you. As an Amazon Associate we earn from qualifying purchases.
We have been big fans of PicMonkey since it was first released in 2012. They just unveiled a new mobile app, and we are loving taking our monkey friend with us wherever we go! We've put together a simple tutorial for using the PicMonkey Mobile App, so you can have more fun editing your pictures.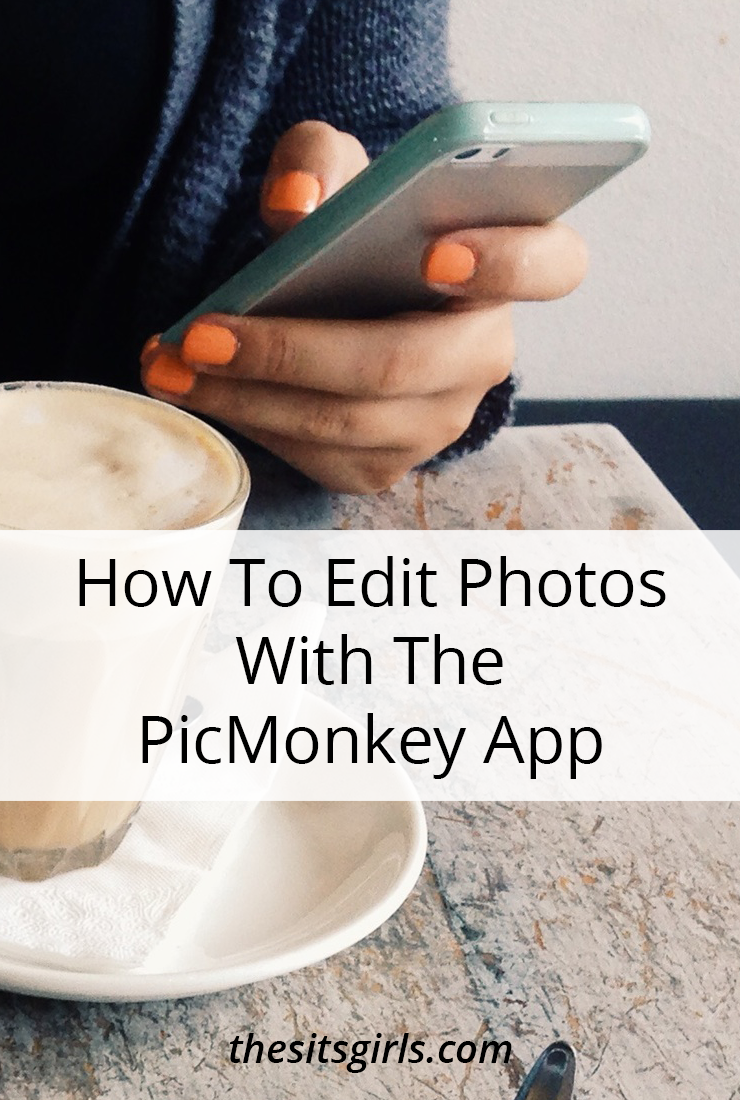 How To Edit Photos With The PicMonkey Mobile App
The first thing you need to do is download the app! It's available for iPhone and Android devices. Once you do that, you are ready to start editing your photographs.
When you first open up the app, you have three choices – recent photos from your phone's camera roll, an in-app camera, and Hub (the photo storage platform PicMonkey released this year).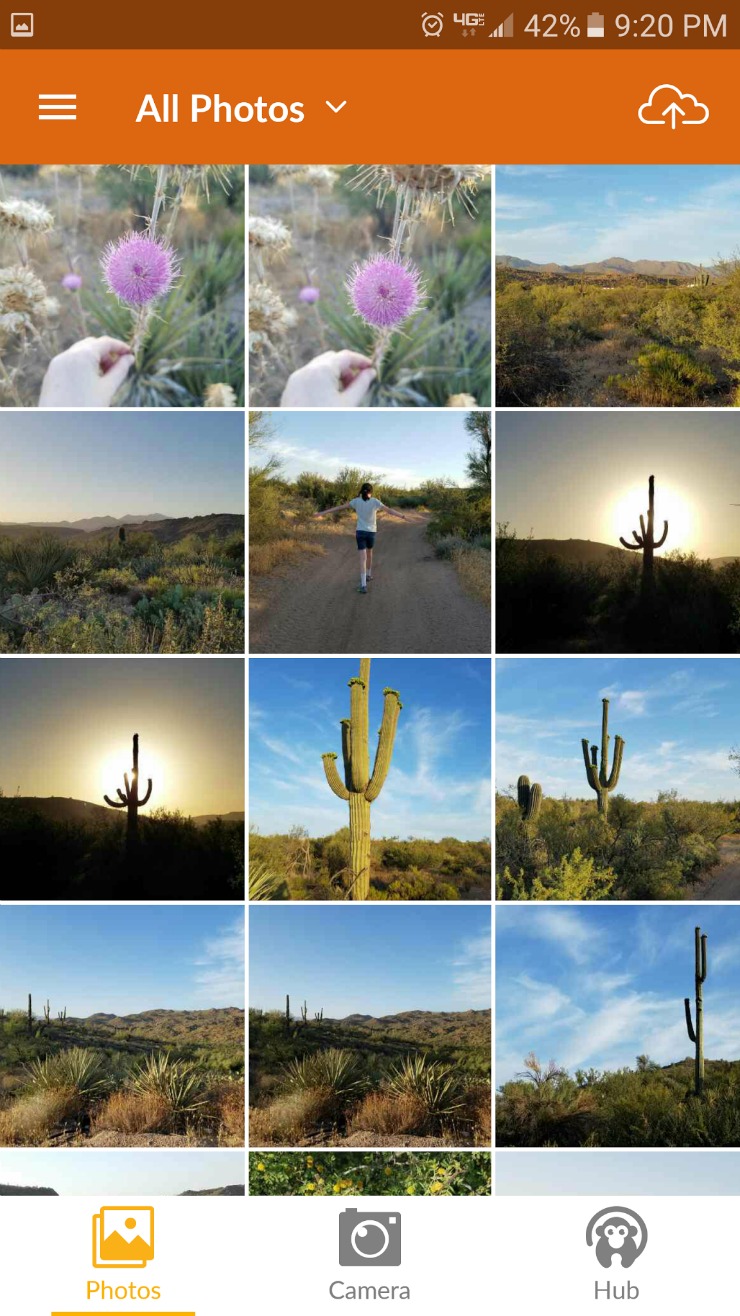 After selecting your picture, you are taken to the main editing menu. All of your choices are available at the bottom of the screen. Under crop you are able to crop, resize, and rotate your image.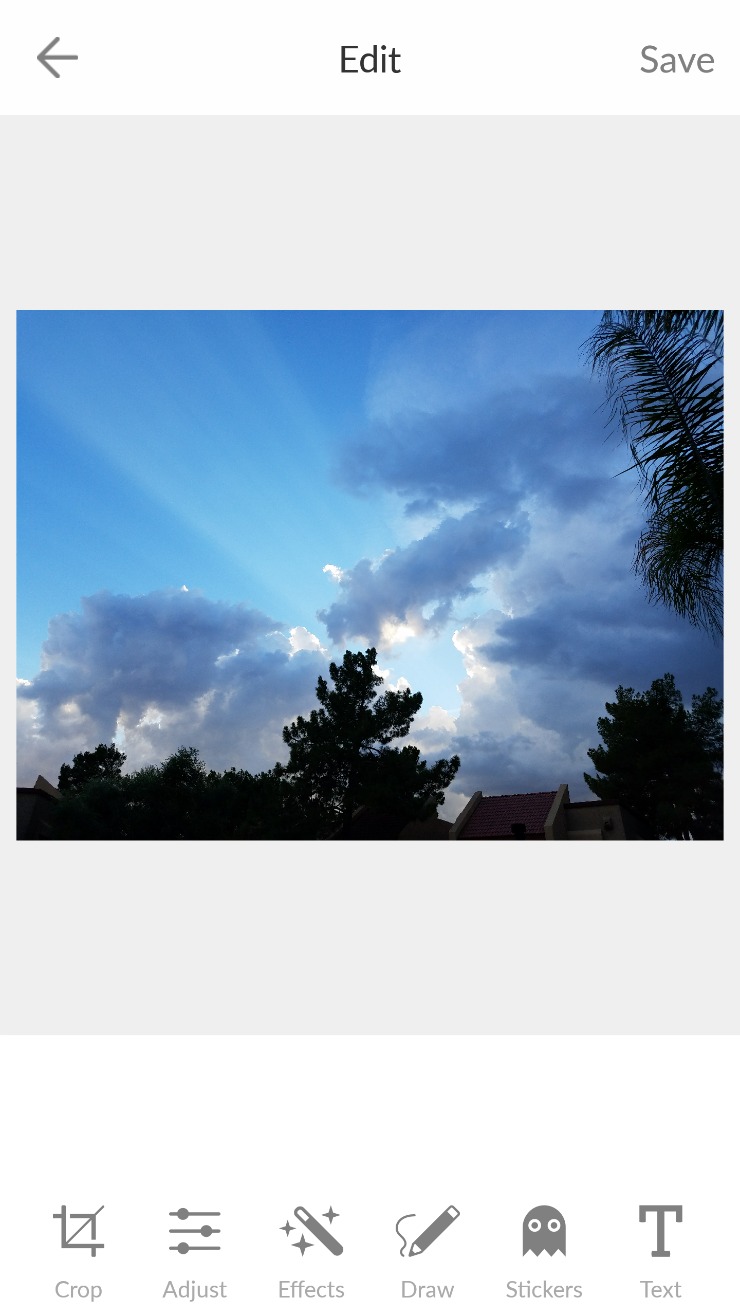 Once you have cropped your image (always think about the rule of thirds), it's time to have a little fun with your editing. My first step is always to take a look at the brightness, contrast, saturation, and temperature. These are all found under the "Adjust" section, as well as the option to set a focal blur.
As you see here, changing the temperature of a photo can really change the feel of the image.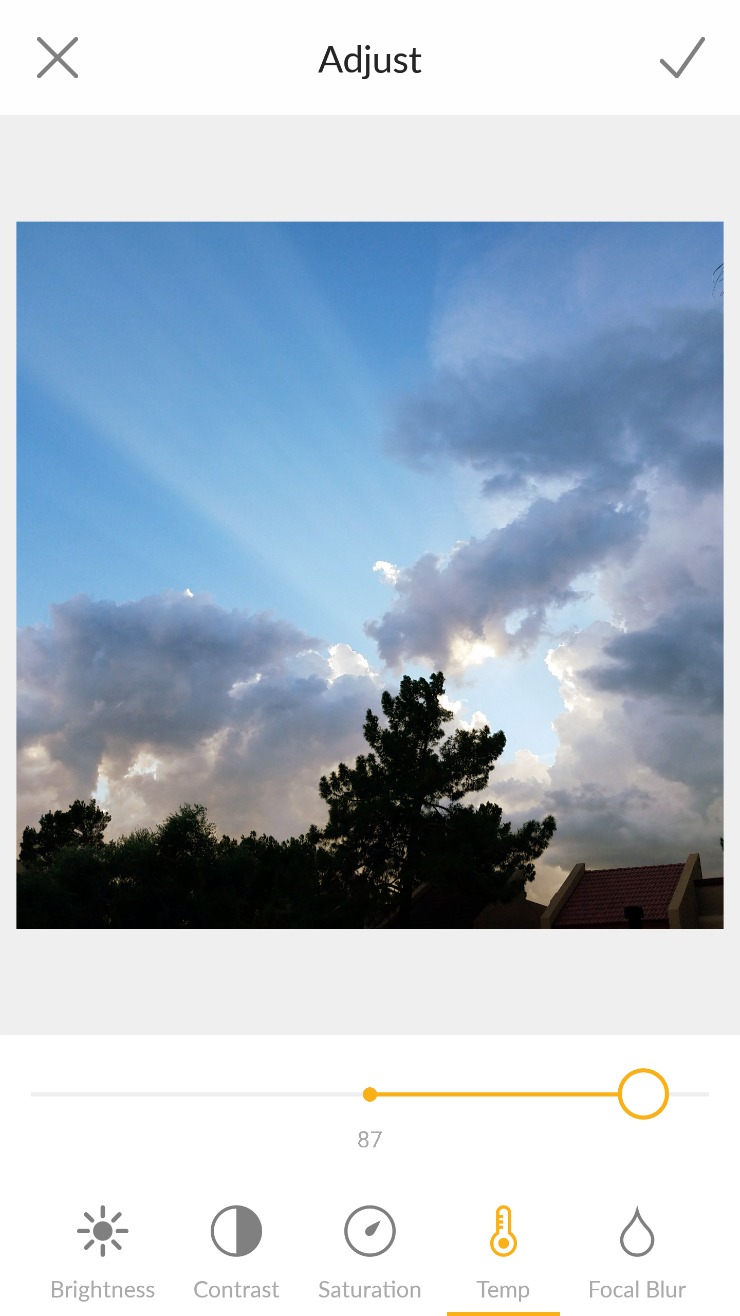 A great way to get more vibrant colors is to adjust the saturation. Here's a picture of my daughter's hedgehog playing outside in the grass (yes, he is wearing a hat). I bumped the saturation level up all the way here, so you could see it just how bright it can get. The green of the grass was a little too bright, though, so before editing it further, I took that back down to about 20.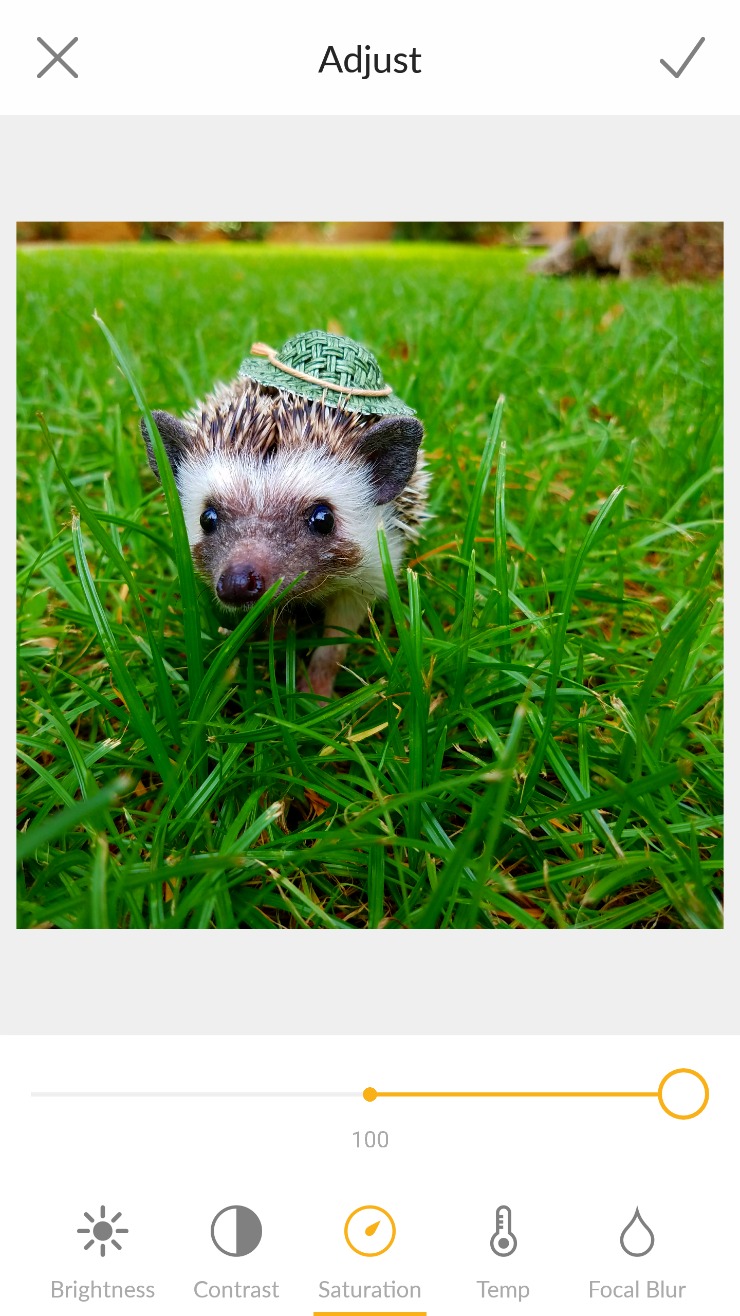 Now that the manual editing is complete, it's time to check out the filters — I love a good filter! The PicMonkey Mobile App calls these "effects," and if you use PicMonkey on your computer, you will recognize most of the ones offered on the mobile app.
The Aloha filter was fun for this sky image.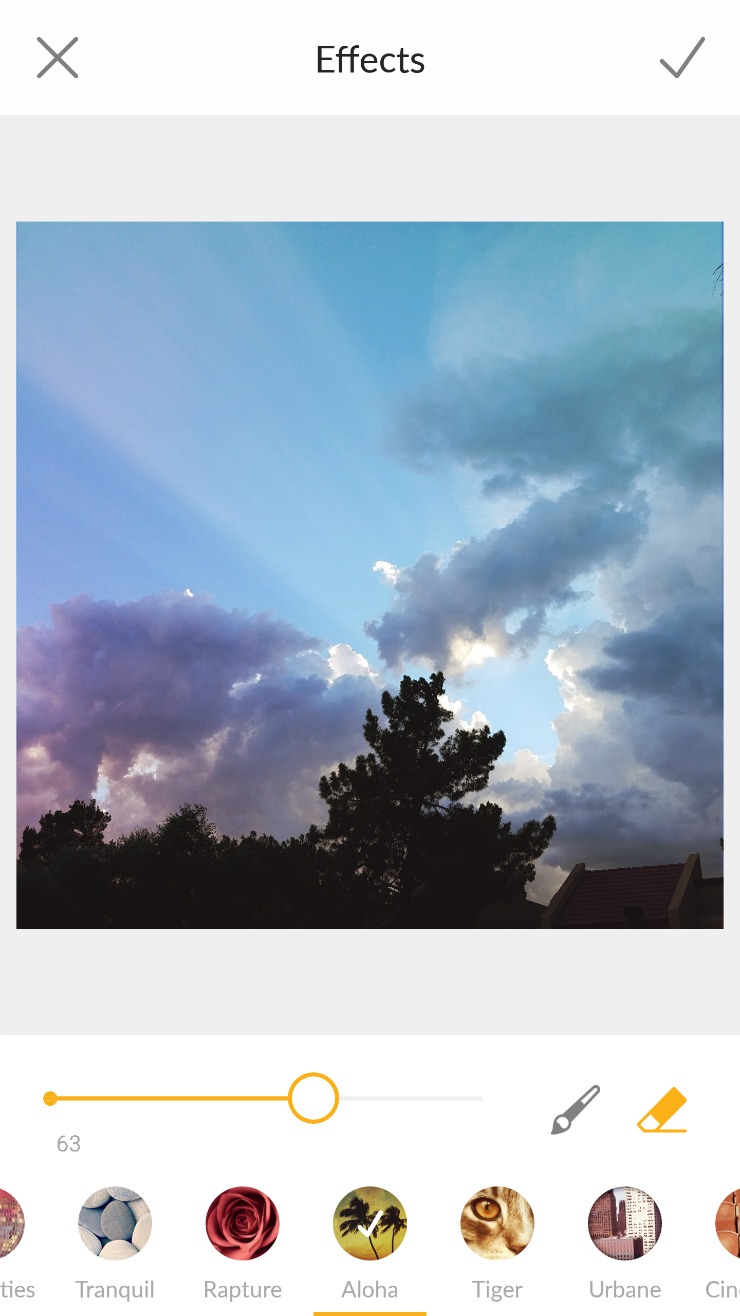 Filter Tip: I find that most filters are too strong at 100%, so always adjust the slider to see how it looks when you mute the filter a bit. This is true for Instagram filters, as well.
Tiger was a fun filter for the hedgehog. The colors matched the image much better than the rainbow effect of Aloha.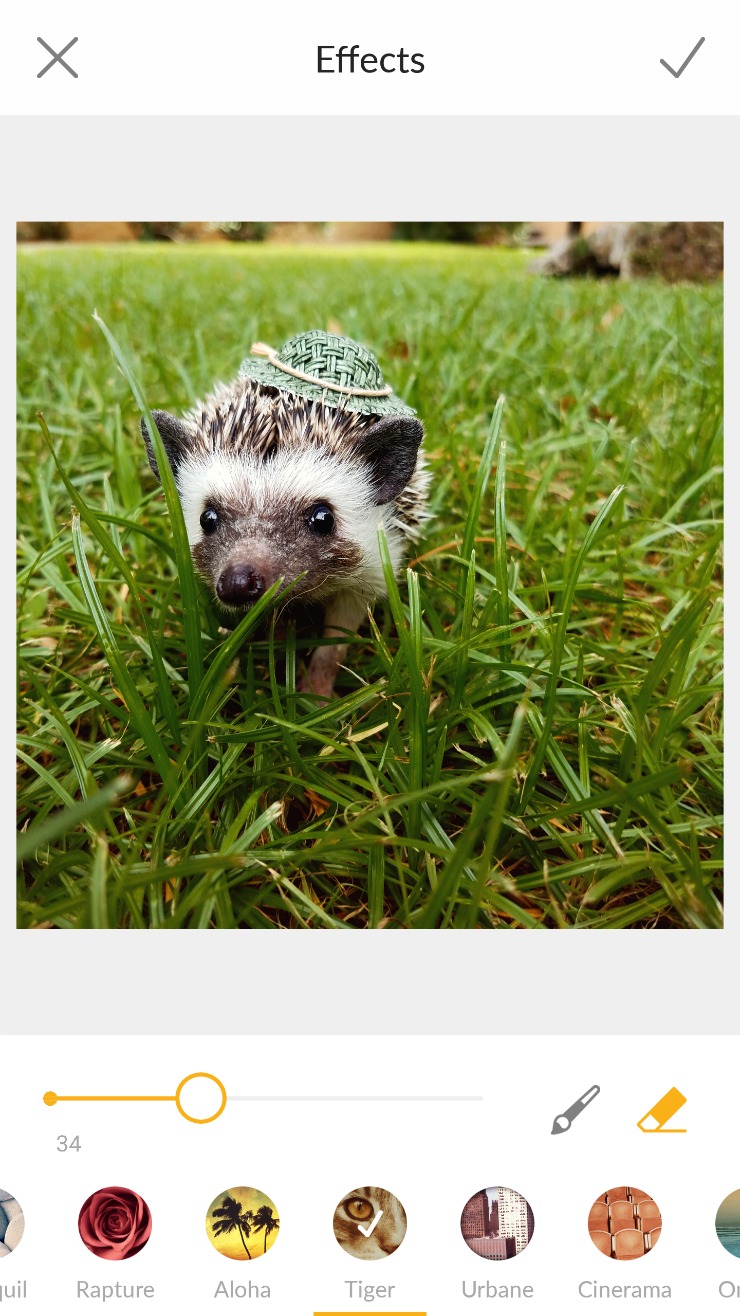 You will see on each effect that you have a paintbrush and an eraser. This helps you to apply the effect to just one portion of the image if you like. Try playing around with this. You can get really fancy with these effects as you layer them.
You can also draw directly on your image with the PicMonkey mobile app. They offer a nice range of colors, and you can set the opacity.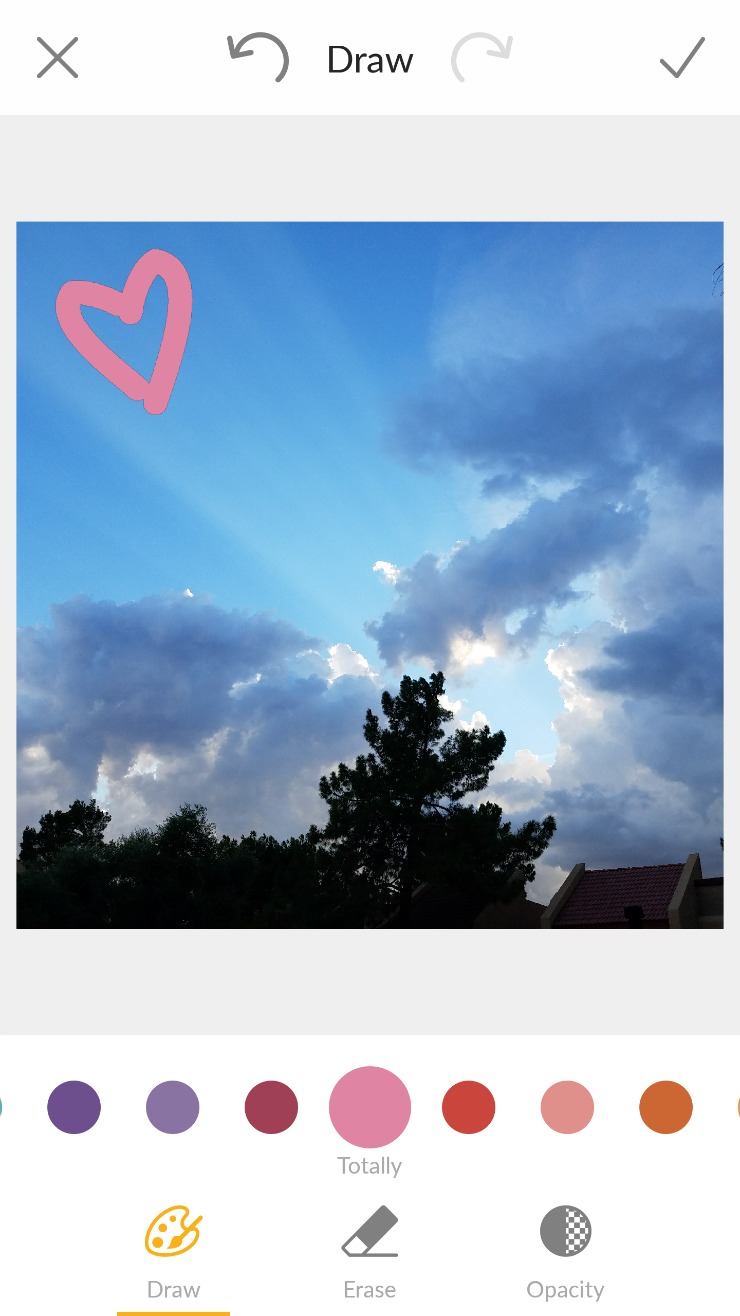 Adding text is simple! You have 17 font choices, only one of them is a script font. I liked Kalam, it has a handwritten feel. They do allow you to add a shadow to your text, as well.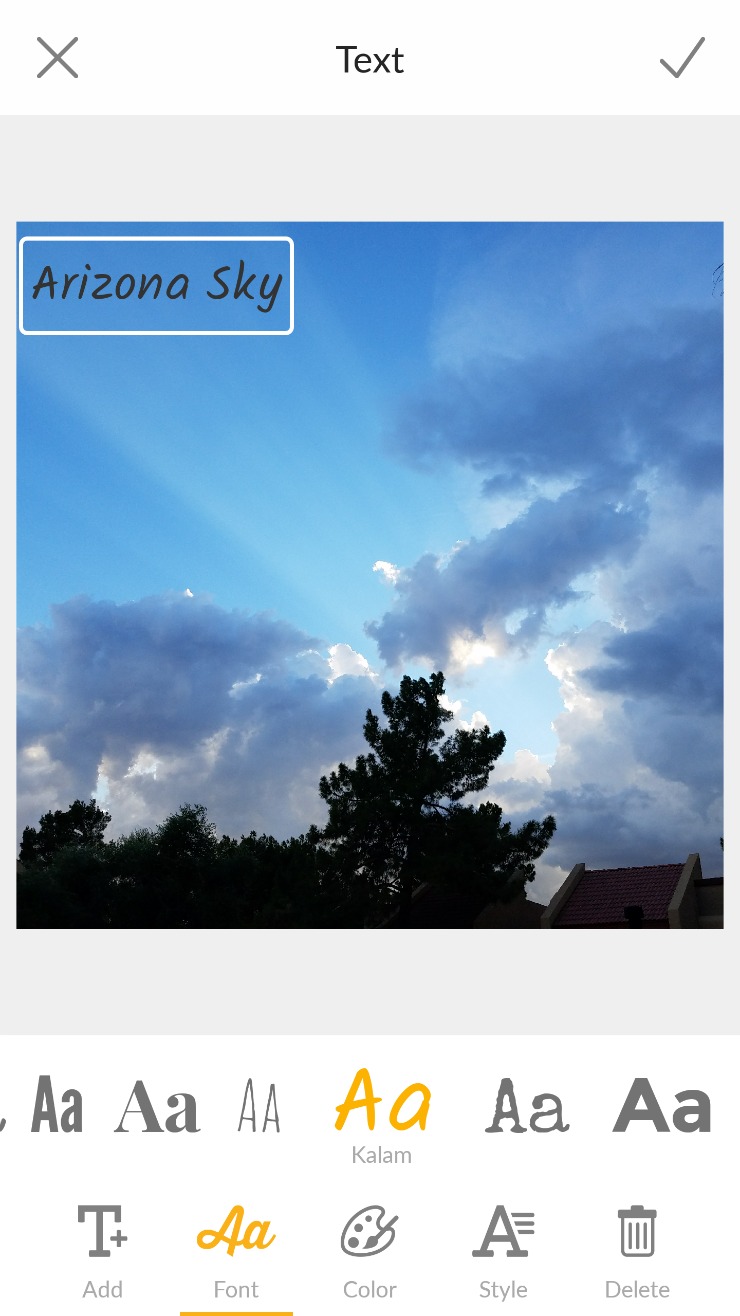 You can also change the colors of your text. You have the same choice of colors that are offered in the Draw tool. While you might not add a lot of text to your images, it is handy if you want to place a quick watermark on a photo before sharing on social media.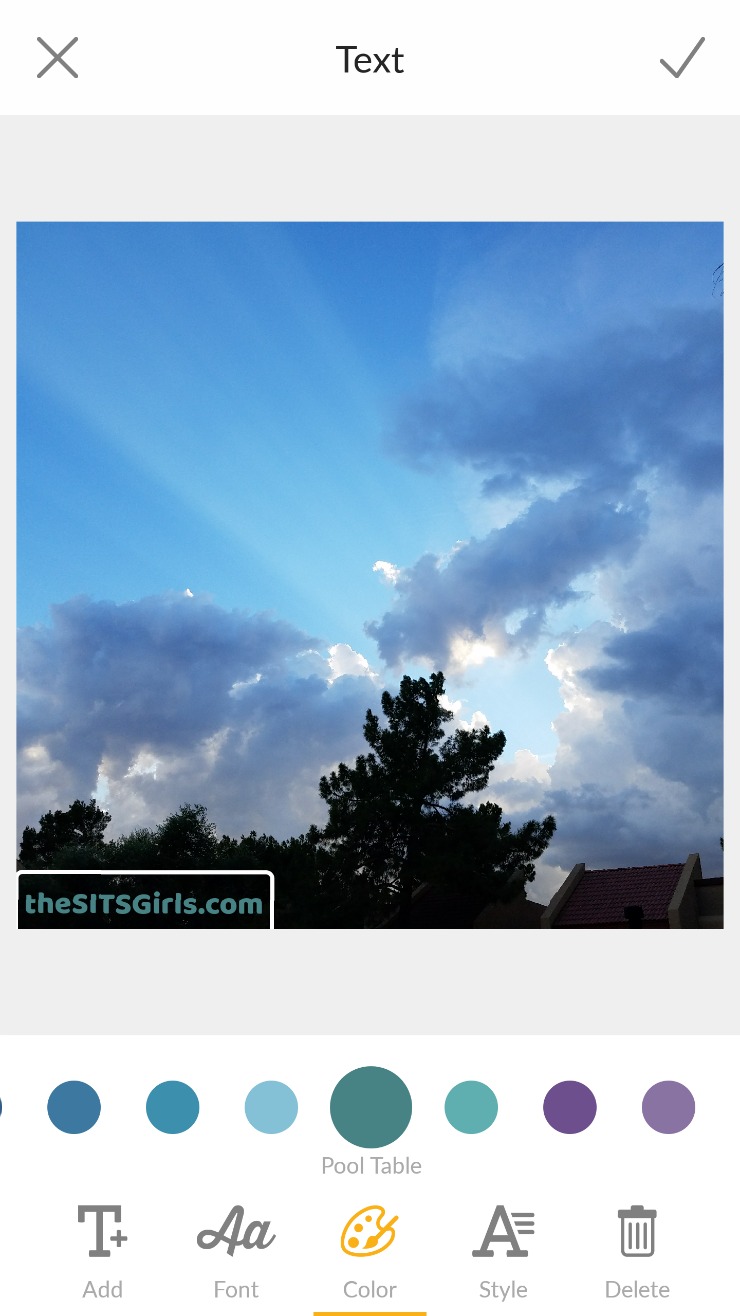 The final edit you can make to your photo is to add a sticker. They have a lot of cute options!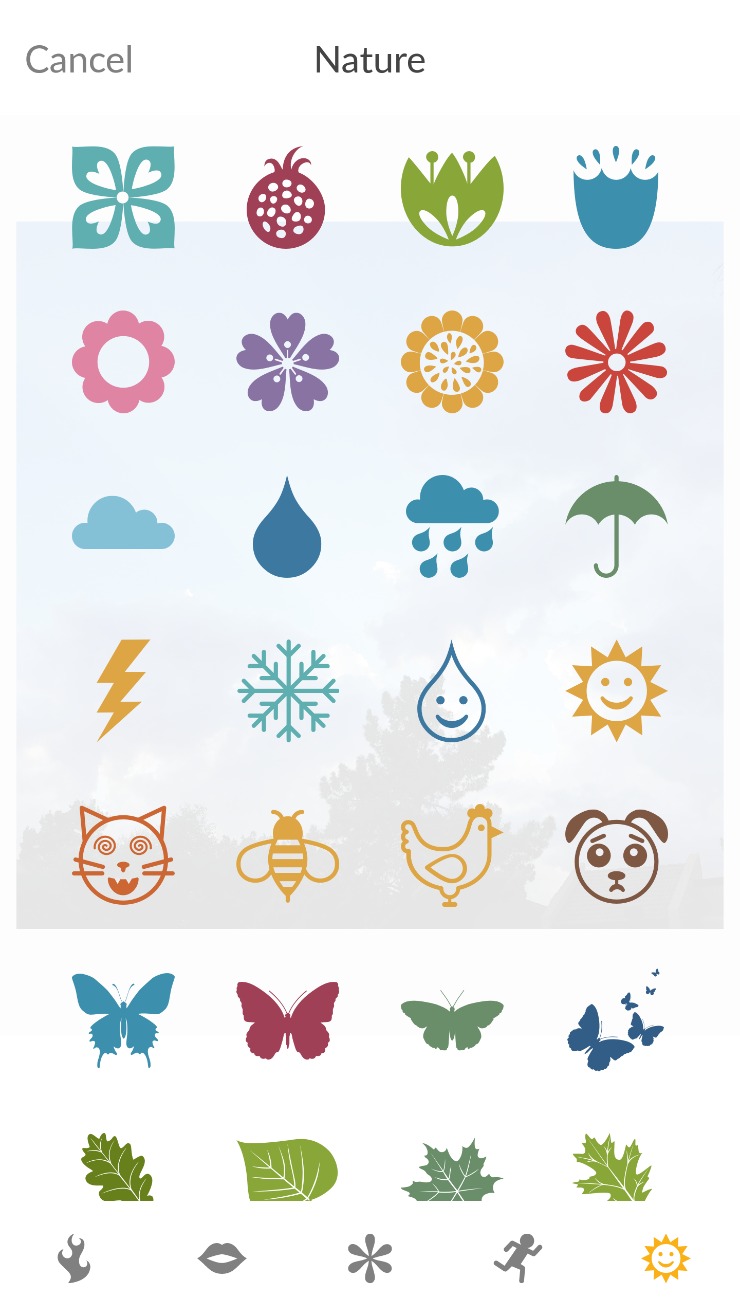 That's it! Once you have made all of your edits, you are ready to hit save.
You can save your new image to your phone, save it to Hub, or share it directly on social media.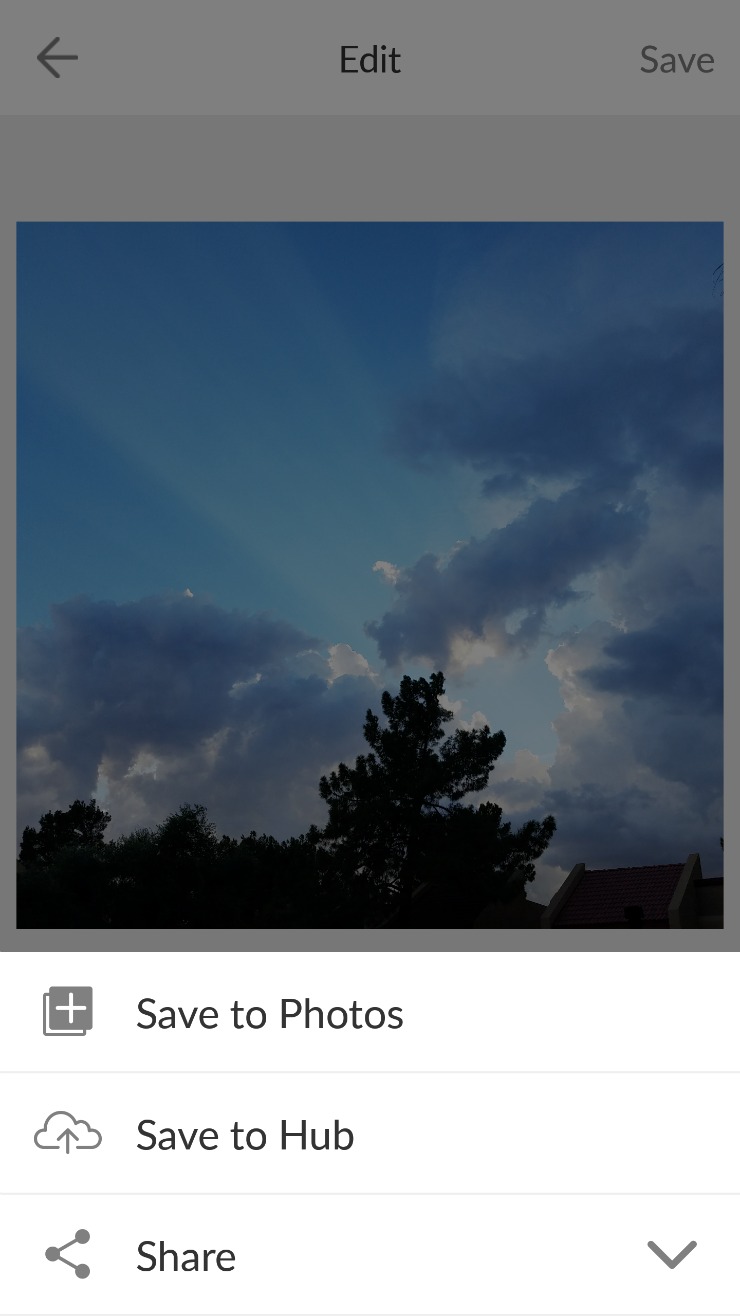 Here's the final version of my hedgehog picture!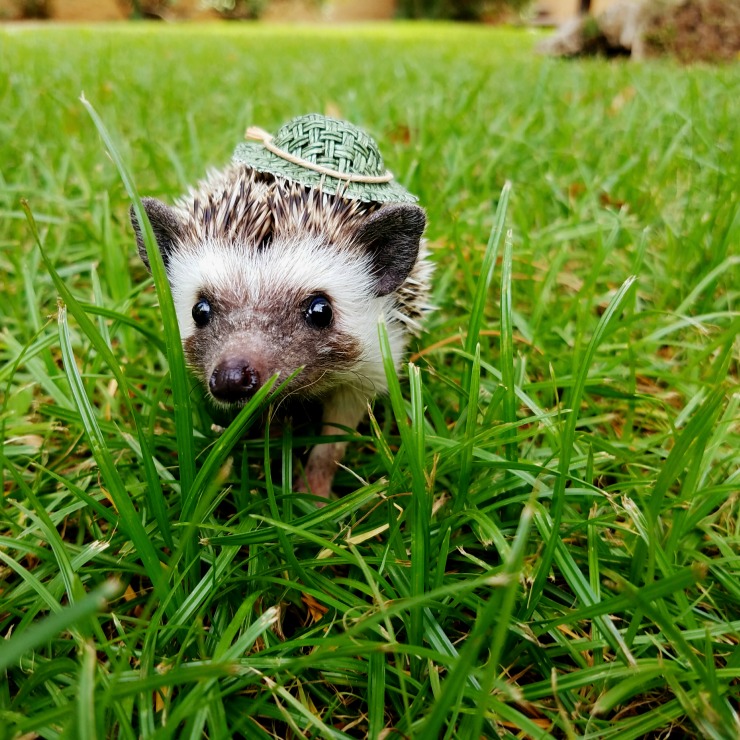 You can go as bold or as simple as you like when editing your own photos. Sometimes it's fun to go all the way with stickers and text and other stuff. But other times you just want to make simple adjustments before sharing a quick photo on social media. The PicMonkey Mobile App makes photo editing easy either way!
Keep Reading