This post may contain affiliate links which may give us a commission at no additional cost to you. As an Amazon Associate we earn from qualifying purchases.
I think bloggers around the world collectively died a little inside the day Picnik announced they were closing up shop. I'll admit it, I was pretty upset as well; I even tried all the other programs out there to edit pictures for free, but it just wasn't the same.
What we need are websites like Picnik. Stat.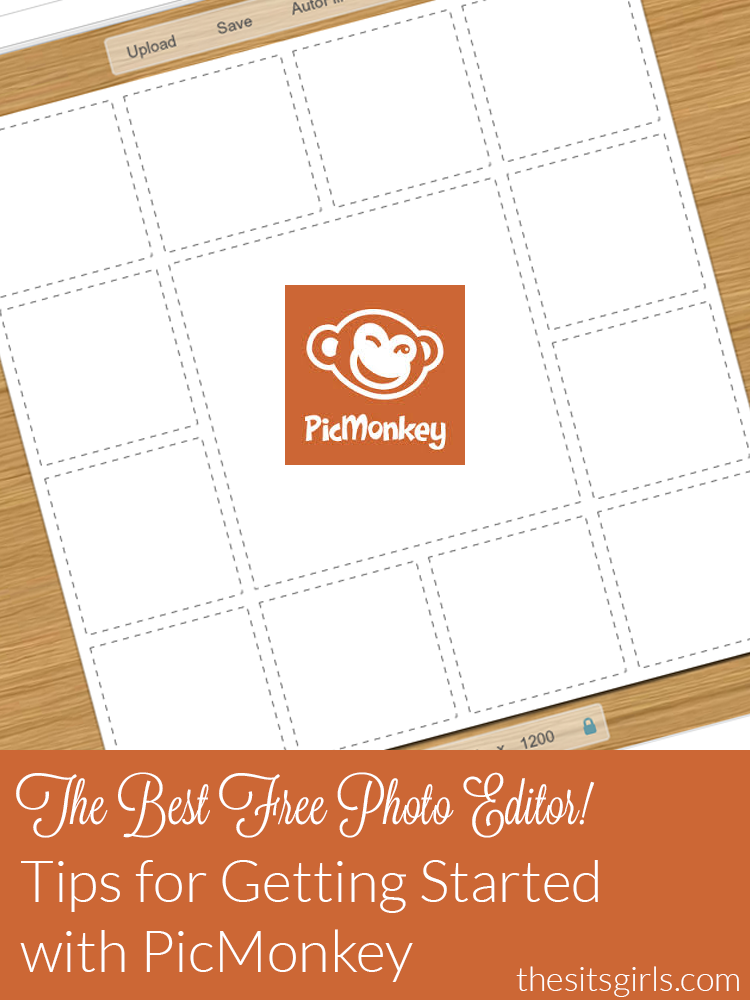 Picture Editing Online For Free with PicMonkey
Luckily, I found PicMonkey via my beloved Twitter (@PicMonkeyApp). I was hesitant to give it a whirl, but their snarky Twitter bio convinced me:

A new, free online photo editing program made by the same people who developed the cool photo effects for Picnik? I am ecstatic that I tried it out and you will be too!
Getting Started With Free Picture Editing Online
PicMonkey is extremely easy to navigate. Get started by simply clicking edit photo and selecting the photo you want to edit from the files on your computer.
Your photo will immediately open to the right with all of your editing tools on the left of your screen. There are six basic editing options each symbolized by its own emblem. Basic Edits is where you will find the go-to tools that you may need including crop, rotate, sharpen and re size. Effects is where the fun happens. If you have ever used Instagram you will love the different filters that can be added to each photo. There are over 25 different choices including the Warhol effect in honor of infamous Andy Warhol and his paintings.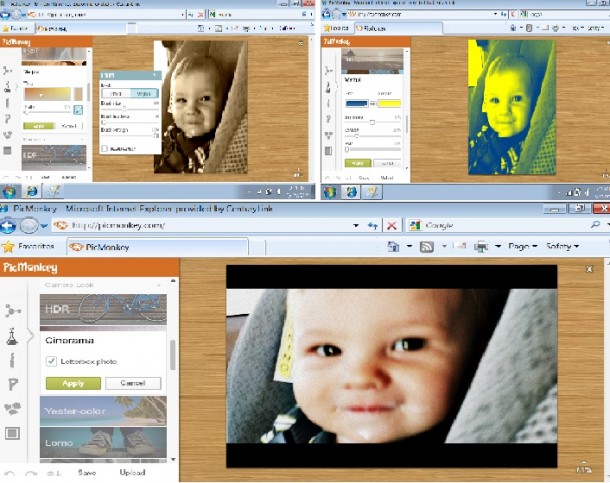 PicMonkey makes it even easier by allowing you to preview all edits and either save or discard them. There is even an undo option. Each effect is applied by scrolling Touch Up, cleverly symbolized by a tube of lipstick, is the mecca of photo corrections expanding way beyond the typical red-eye reduction. The Text option will allow every blogger to ability to quickly watermark their photos. I suggest using the fade option to make your water mark blend into the photograph for a more professional look.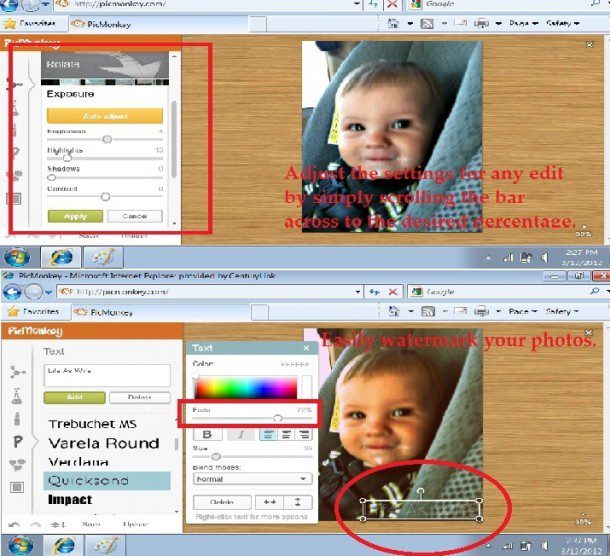 Borders and Overlays are also options available on PicMonkey.
The Pros
The program does not slow down your computer and every time I have used it I have never had to wait for it to load. The edits are easy to apply, the choices are broad enough to give you options but narrow enough not to overwhelm budding photographers and there are several different ways you can save your photo when you are done.
The Cons
PicMonkey just launched so we will have to wait a little longer for the collage feature; however, they promise much more to come.
Overall, PicMonkey easily fills the Picnik void for bloggers.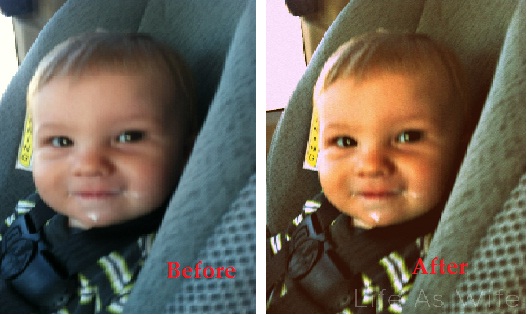 Disclosure: This post includes affiliate links.