This post may contain affiliate links which may give us a commission at no additional cost to you. As an Amazon Associate we earn from qualifying purchases.
So you want to be a food blogger, or perhaps you love to create masterpieces in the kitchen and share those delectable dishes with the masses?
Food photography is something that anyone can do. But if you want to keep the attention of your readers, you must draw them in with quality photos. Beautifully composed photographs are a "must-have" element of any food blog post.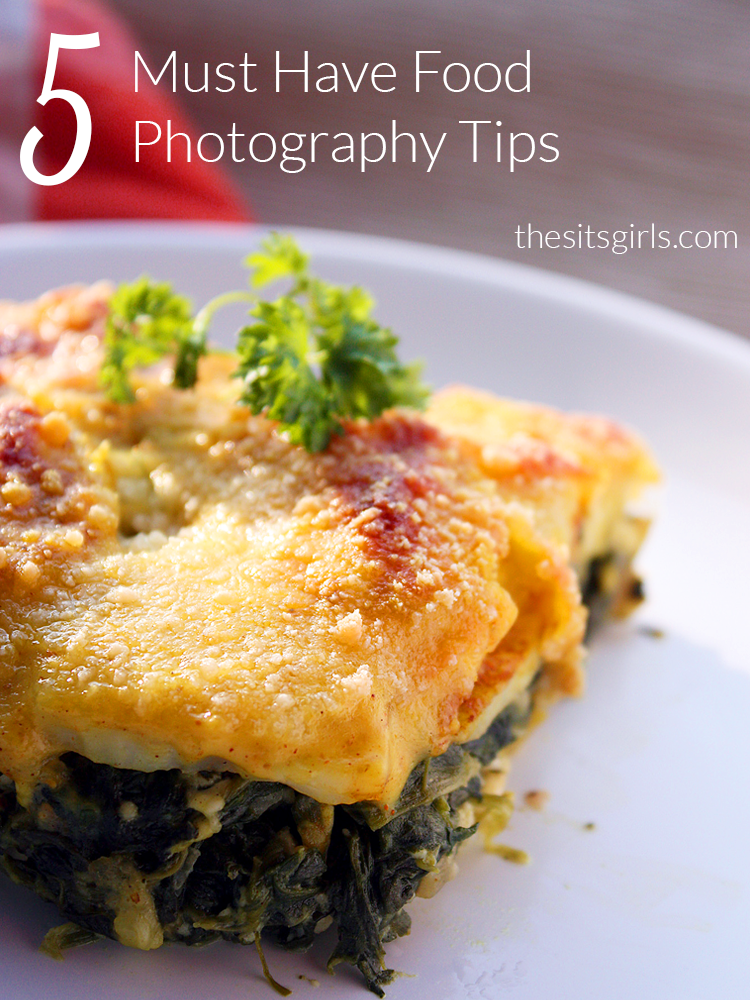 5 Tips for Composing a Fabulous Food Photo
1.) Invest In Camera Equipment
A good camera (and knowing how to use it) has been my greatest investment as a food blogger. When I got everything out of my point and shoot that I could, it was time to upgrade to something more professional. I have definitely gotten my money's worth out of it.
– Kate, Good Life Eats
We live in a visual world, and while some people may be drawn in by prose, others are hooked by the eye candy dancing in front of them.
– Shaina, Food for my Family
2.) Get Educated About Food Photos
Invest time and energy in fine-tuning your talent as a food blogger. If you are creating posts about food, you already have a passion for creating the dishes. You also probably have a discerning palette and know what makes the difference between a good meal and a fabulous one. Your next step is to round out that knowledge base with photography expertise. Educate yourself on best practices for photography. If you want to be taken seriously, then you need to read articles, books and blogs. There are many food bloggers open and willing to share their talents with you. Make a little time each day to read and apply the lessons you learn.
Here are some great places to start:
3.) Be A Food Fashionista
Styling and staging your food is just as important as the quality of your photograph. Think ahead about accessories that can be used to add to the visual appeal of your dish. Choose colorful and interesting pottery, fabrics and cutlery to compliment your dish. Top off your dish with colorful garnishes. Foods that are bland in color can be made more beautiful by placing them on a visually interesting platter and adding a colorful garnish.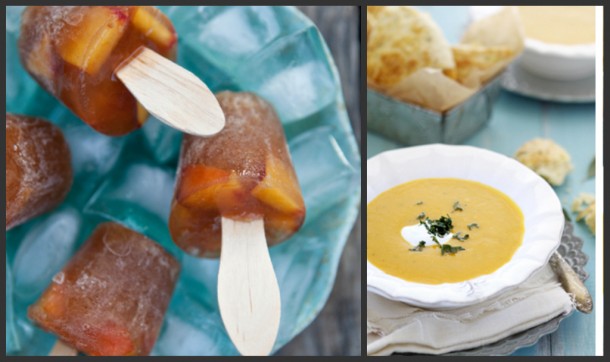 Sylvie from Gourmande in the Kitchen has a fabulous
interview with a food stylist
that breaks down the basics of food styling. One important point the food stylist Tami Hardeman makes about food styling is that there isn't a set "style" for food bloggers. She encourages you to get your hands dirty and figure out what works for you. Each food blog will have it's own distinct visual voice to go with its written voice. Think about what you have on hand for styling, look around your home and you'll likely see a pattern in style. Infuse those items with your food styling because it will be what comes natural to you.
And if you only have a few extra minutes, check out these 10 quick and dirty styling tips from Learn Food Photography. It is a quick read over morning coffee before you rush out to work.
4.) Spice Up Your Food Photographs
Taking a varied approach to your photography help you to keep your readers' interest.
Experiment with lighting, depth of field, and staging. That's right! You can invoke emotion through food photos. If you're putting together a seasonal dish, consider composing the photo in such a way that it brings the emotion of that season through your staging, lighting and backdrop. When readers come to your blog, they may be looking for a good recipe, but if you also give them an experience, they will remember and continue to return.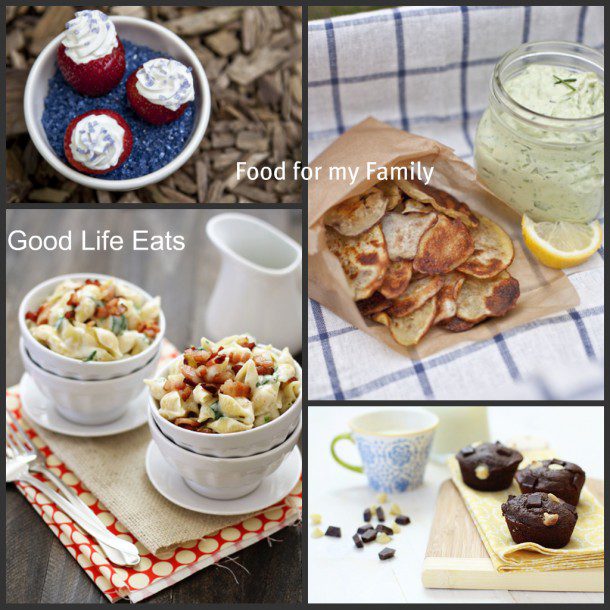 5.) Create A Food Photography Tool Kit
Create a kit of materials that you will use for each and every food photo creation. By putting all of your materials together, you will be efficient and your photos will be consistent in composition.
Your tool kit could include the following:
Tripod, extra lenses, speed light
Styling tools like q-tips, paint brushes, tweezers, oil to make food glisten, small spritzers and squeeze bottles (source: Gourmande Kitchen)
Clippings of food styling you admire
Books with quick reference tips on lighting, ISO, aperture etc.. especially if you are a novice.
Laptop with Photo editing software at the ready. Also, consider using a free and easy photo editing program that is great for beginners.
Get the Food Blog You Want
Food blogging is something that one must be passionate about to do well. Use the above tips, as well as those in our previous Food Blog Niche posts to get you on the right track: