Flat lay photography is one my favorite things to post on Instagram. It's a simple, fun, yet classic way to show off a few of your favorite things. But there is an art to it! So today I'm going to share with you a few tips on how to take the perfect flay lay image.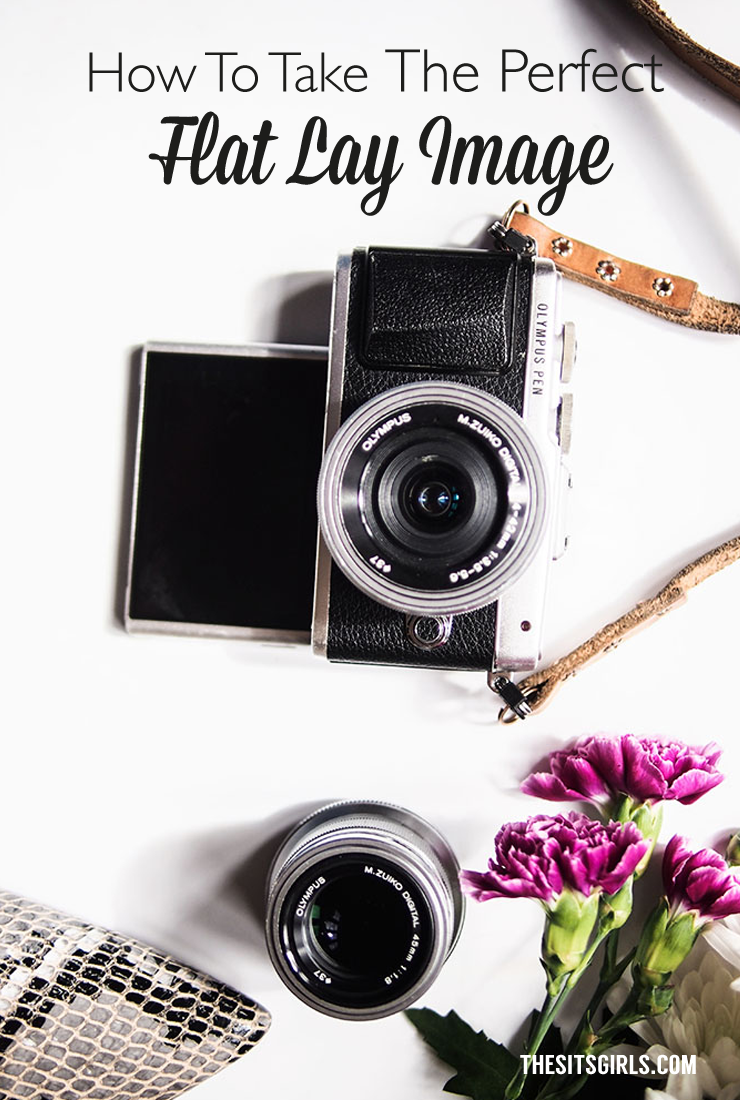 How To Take The Perfect Flat Lay Image
1. Create a theme
Choose one item that is the subject of your flat lay and use all other items to build a story around it. What are you trying to say? What scene are you trying to show? Use complimentary colors and items that go together. Tell a story.
2. Give your subjects room to breathe
Don't over complicate or overcrowd your photo. Use negative space or white space to your advantage. Arrange your items so that they have breathing room and don't look cluttered. The trick with a good flay lay is to make it look like organized chaos or like you just came upon the scene in your home.
3. Shoot on a clean background
A simple white or wood background are the perfect backgrounds for a flat lay photo because they are simple and versatile at the same time. If you are out and about, find a plain table in a café, at home, wooden floor in your house. My favorite thing to use is a white foam board from a craft store.
4. Shoot from a birds eye view
The birds eye view is wildly popular when it comes to Instagram photos. The trick is to be directly over your scene. If you are at home, you may have to stand on a step stool or place your entire flat lay on the floor. If you are in a restaurant or café, stand up, or if you are really bold, stand on a chair! The whole point is to get up high!
5. Shoot in Natural Light
Find a window in your house, ask for a window seat in a restaurant, take your photo outside. Natural light will give you the best color and photo.
And there you have it. Five great easy tips to show how to take the perfect flat lay image.
So go ahead, give it a shot!
More Photography Tips
Check out all of our photography tips here and visit our photography Pinterest board.
Follow The Sway's board Photography & The Blog on Pinterest.