This post may contain affiliate links which may give us a commission at no additional cost to you. As an Amazon Associate we earn from qualifying purchases.
Does the thought of editing photos make you cringe? If your answer is yes, you are not alone. In fact a lot of bloggers will tell you that editing photos is their least favorite blogging task. The problem is having beautiful pictures on your blog is a must have. Today's blog tip is going to tell you how to use free photo editing software in 2 minutes or less!
I don't know about you but 2 minutes or less sounds good to me!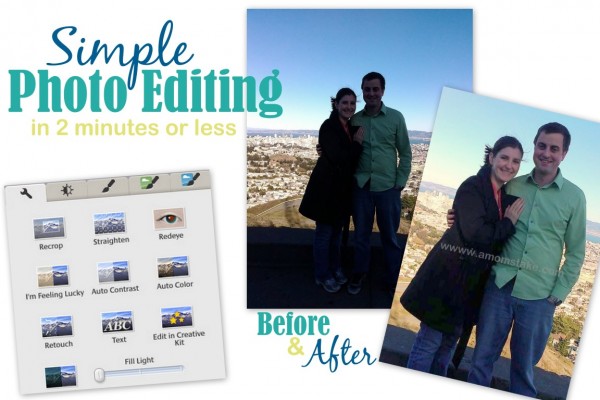 How to Edit Photos for Free & Quickly
Picasa is a completely free editing software that gives you the ability to make simple, and more complex edits to your photos with little effort. I use Picasa nearly daily to edit my photos both for personal use and for adjusting pictures I use on my blog. Come see how the eight built-in tools can help you improve your photos!
Read the Full Post Here: Simple Photo Editing in 2 Minutes or Less