Ah, the holiday season. With Thanksgiving, Hanukkah, and Christmas coming up a LOT sooner than I expected, I find myself getting my camera ready for what's coming. With lights, colors, love, and most of all – awe and magic – I put a different emphasis on holiday photos than I would for photos I take the rest of the year.
Why?
The light is different, for one. It's darker outside much earlier, but we are better lit by candles, twinkly lights, and Menorahs. The sky is the limit!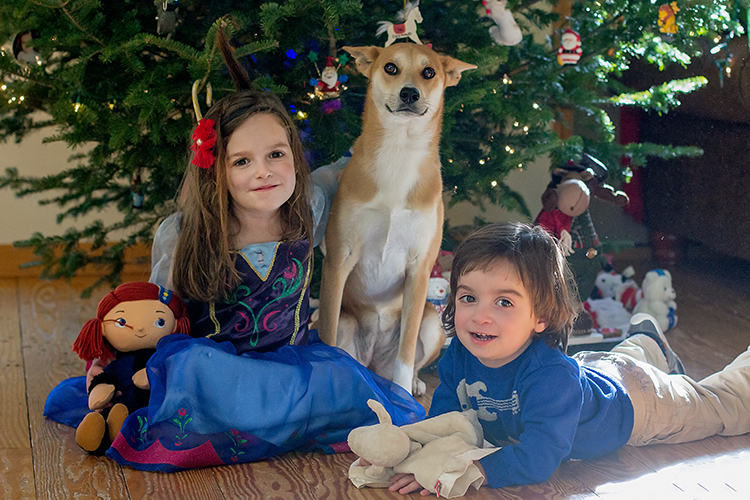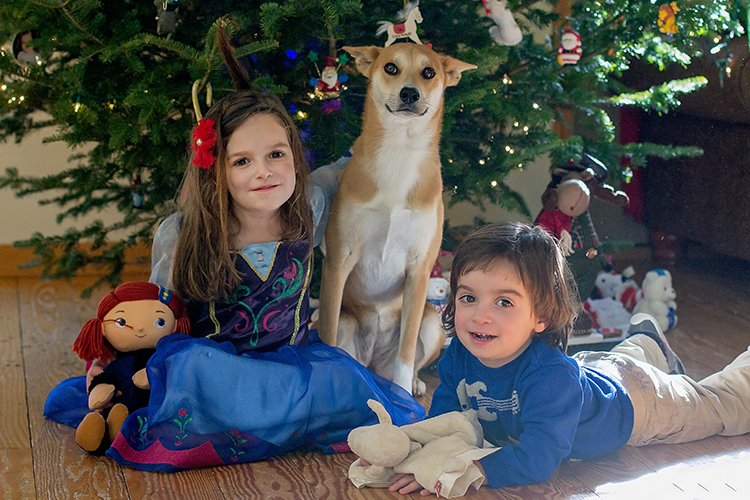 For another thing, photos are more posed this time of year. As much as I thrive on candids, and will certainly write about them below, the audience is different for the holidays. Maybe you're taking holiday photos, and posing is better? Maybe you're blogging a holiday gift guide or any kind of holiday posts? Whatever you're photographing, you're probably finding moments that you want captured together.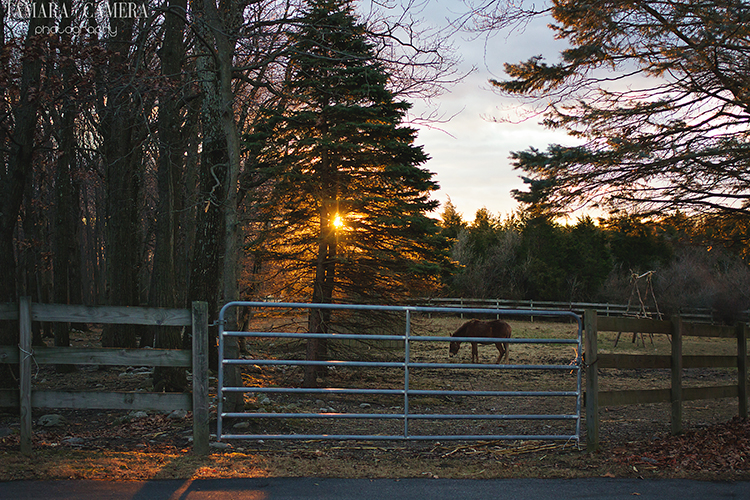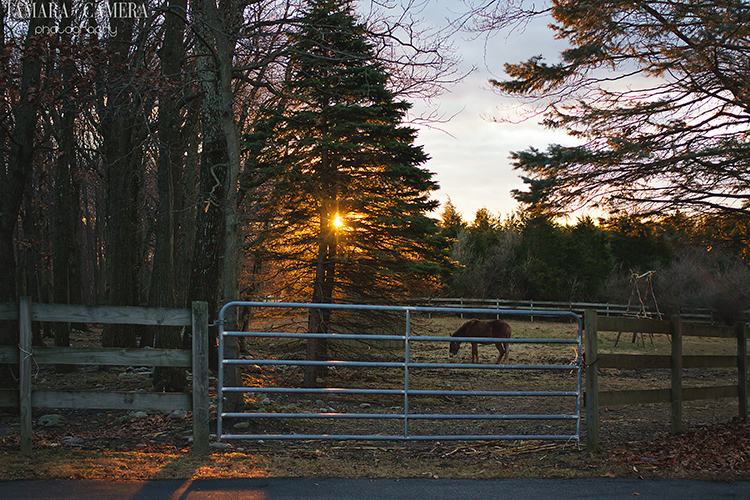 For me, it's my dad carving a perfectly roasted Thanksgiving turkey. It's my daughter and her grandmother singing a Hanukkah song. It's our 12-foot Christmas tree, purchased the day BEFORE Thanksgiving, and decorated after. The holidays are ultimately a time to be together with your loved ones. Here are tips to take perfect holiday photos of these memorable times together.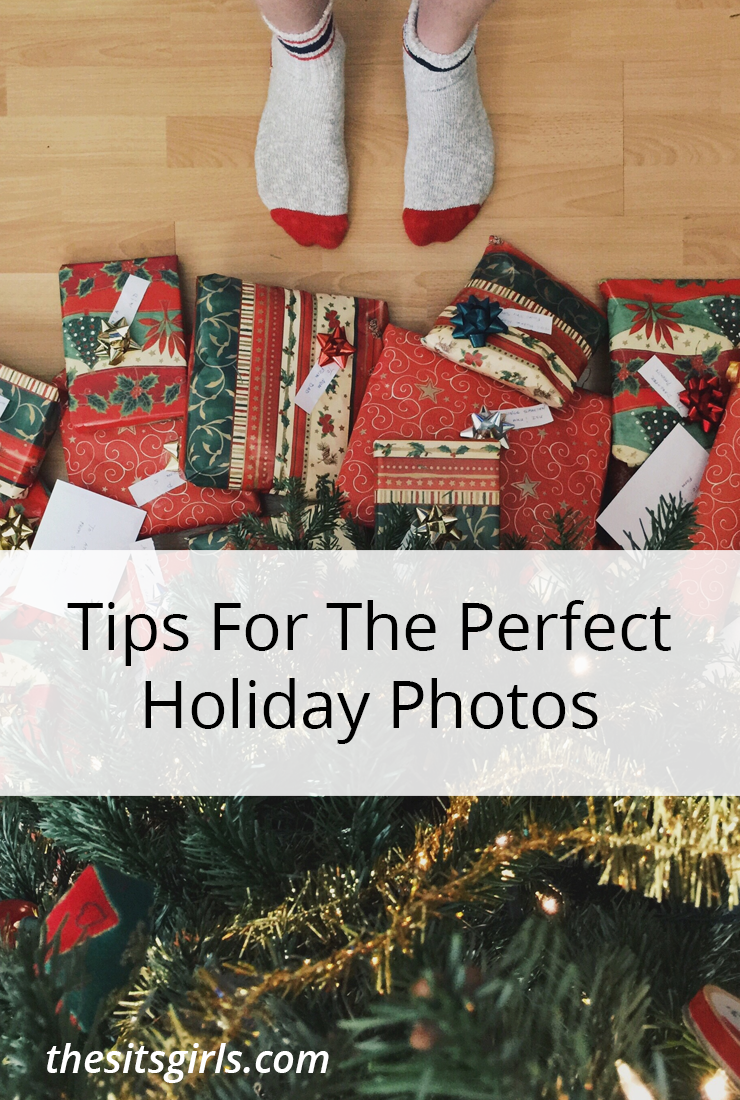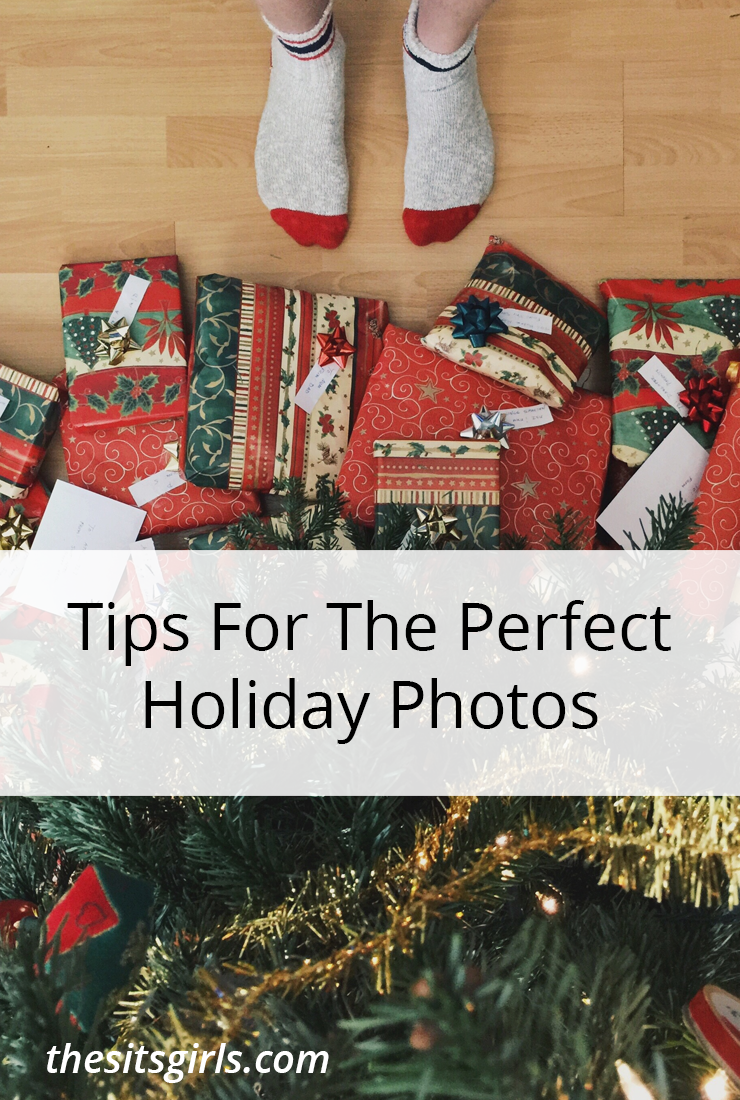 How To Take The Perfect Holiday Photos
1. Whenever possible, turn OFF the flash. I think it's generally the best idea for ALL photography, but with holiday photos, you want to create even, ambient light, OR, depend on the lights around you, like Christmas lights. If there is still daylight, photograph your subjects facing and standing near a window or door. Be in between your subject and the source of light – facing your subject. If it's night or dark, flood the room with as much light as you can. For extra light, I have an external flash unit, as well as an inexpensive light scoop. For best results, though, I like to have my subjects put on sweaters, coats, hats, etc. and go outside for pictures! Whenever possible!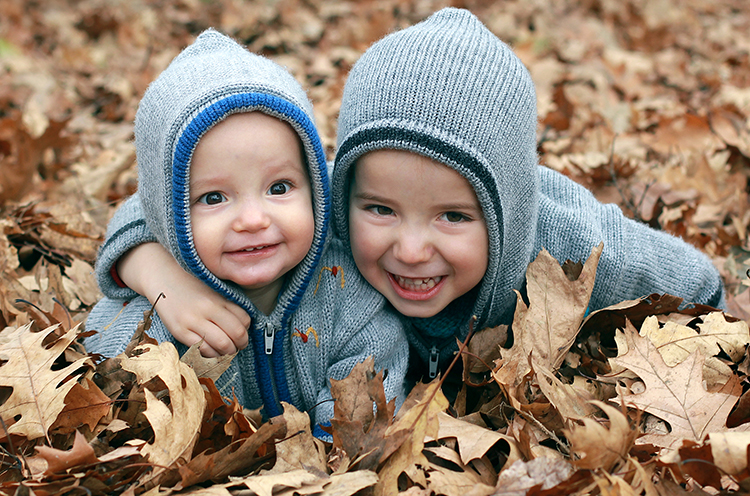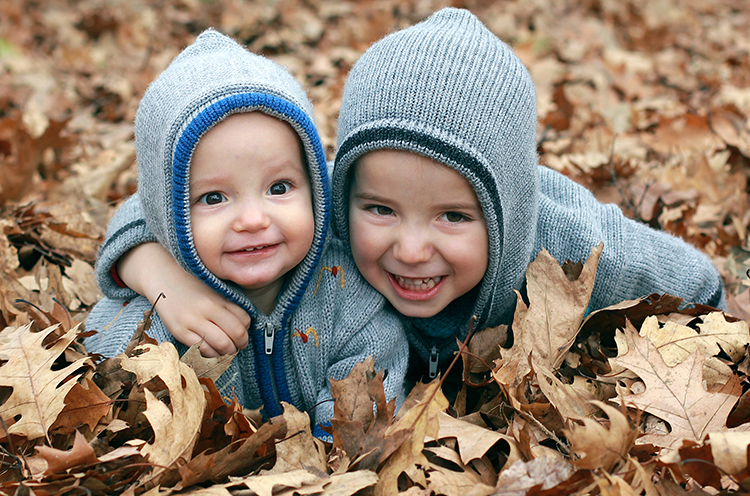 2. Find the details and find the composition. I use a macro lens but if you don't have that, or a much less inexpensive macro lens attachment, you can still use your composition to tell a story. Consider close-ups, different angles, the rule of thirds, NOT using the rule of thirds, and how to shoot your subjects to tell the holiday story.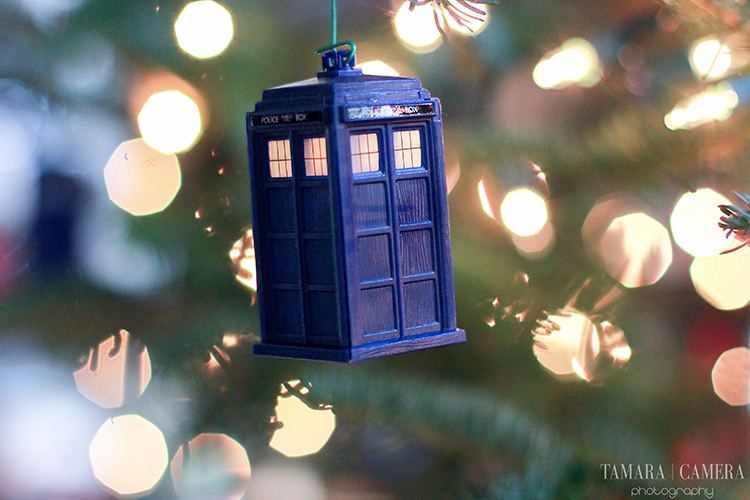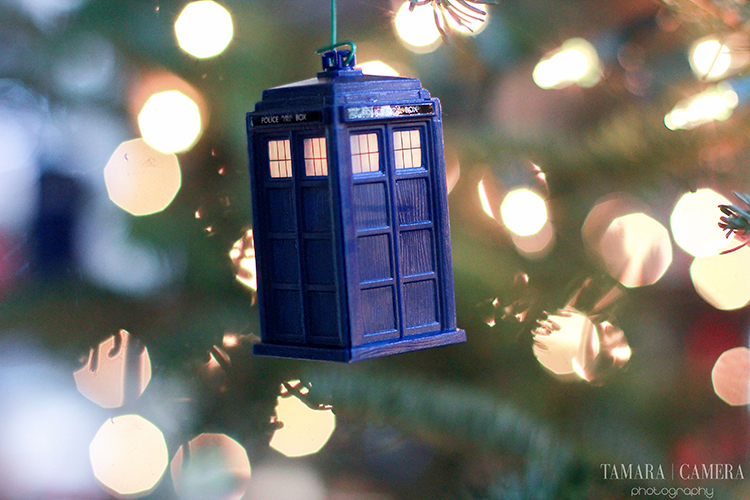 3. Consider moments and emotions, rather than poses. Trust me – I use poses. For every posed photo, though, I do a candid photo. I constantly talk to my subjects and try to evoke emotion when they know I'm taking their picture. When they don't know? That's even better! Instead of barking out orders, a better option is to be as discreet as possible to choose moments and what people are doing in any given moment. They may be eating, talking, laughing, opening presents, etc. These are often the moments that make better memories. Capture them! This picture shows my daughter's face after she got a letter from "Santa" with Disney World tickets.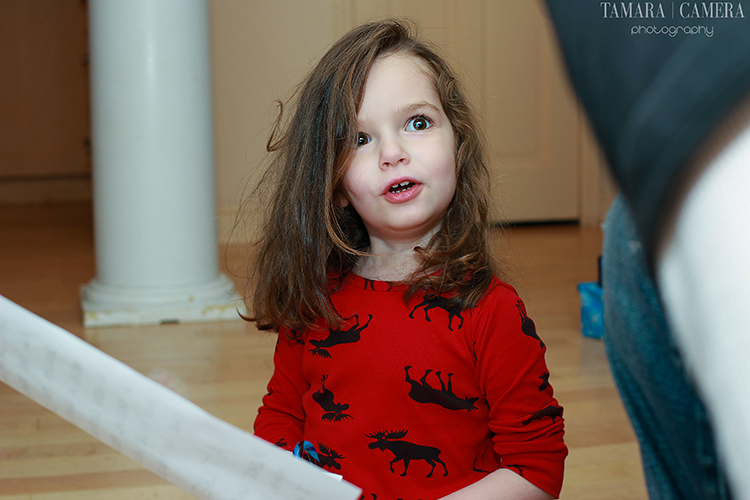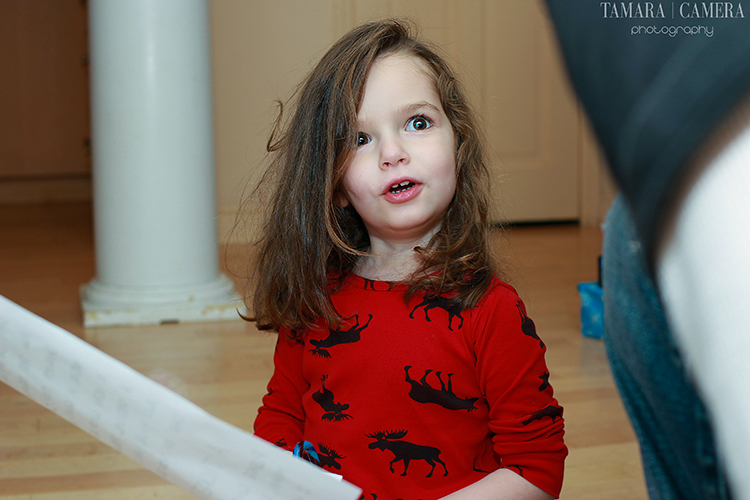 4. Take pictures of events. The holiday season is full of such interesting moments to capture, right? Santa trains, Santa breakfasts. Parades, trains, and automobiles! Light shows, light spectaculars, and carolers. Whatever it is, catch it!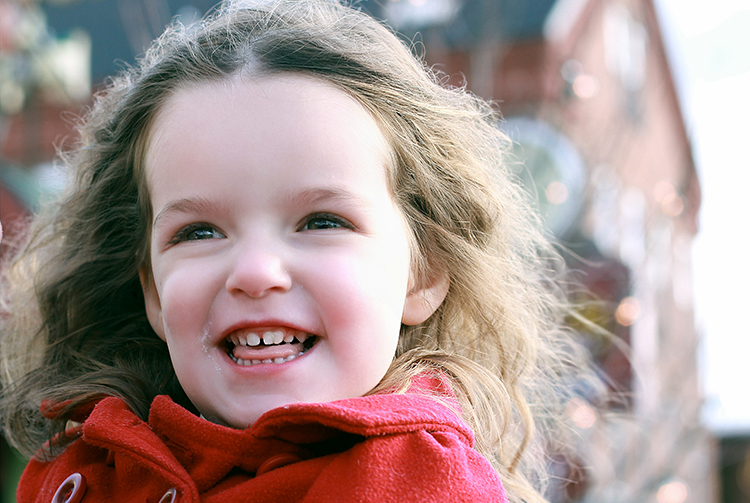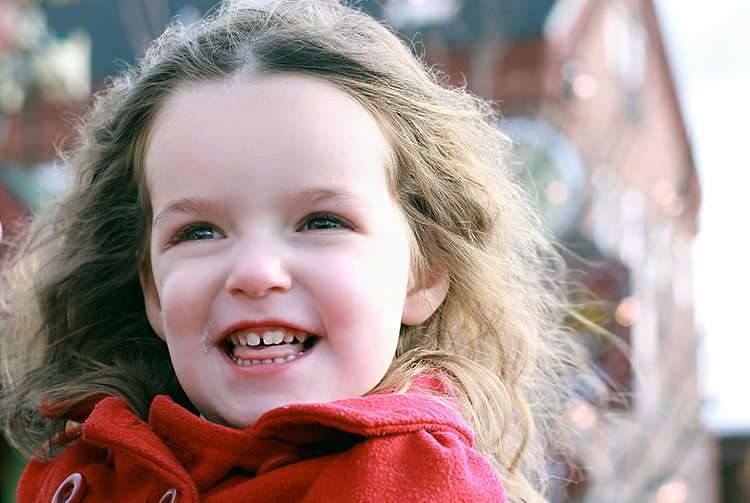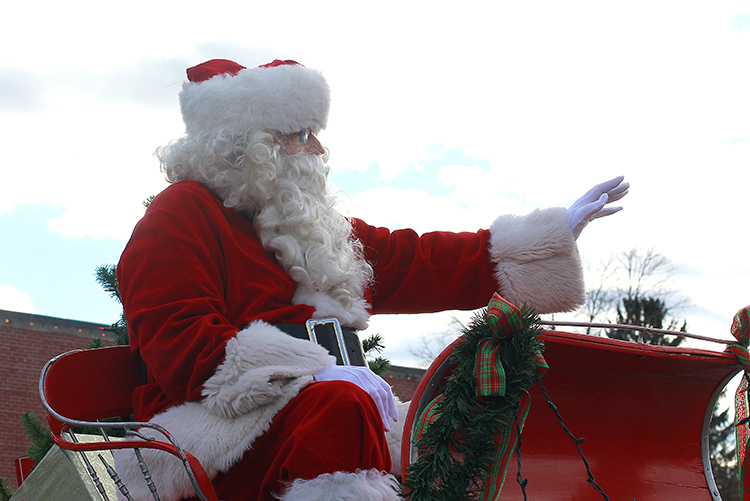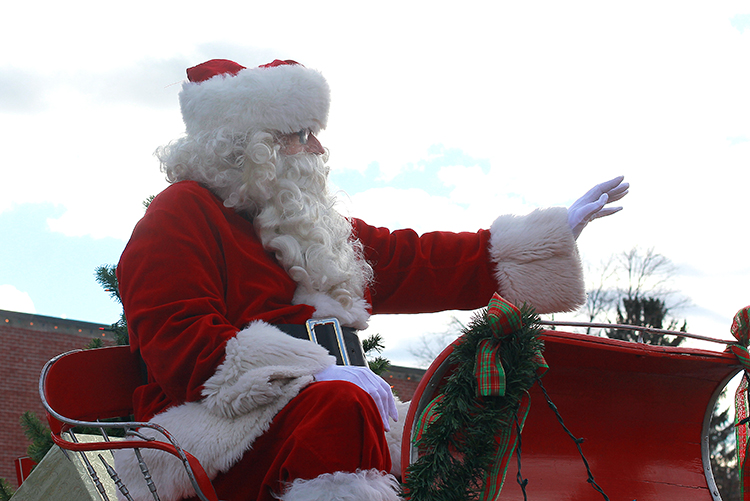 5. Include ALL members of your family, and that includes your pet(s)!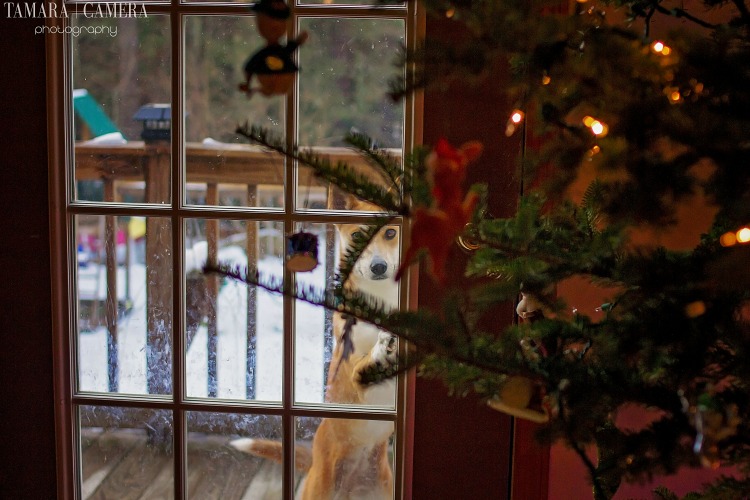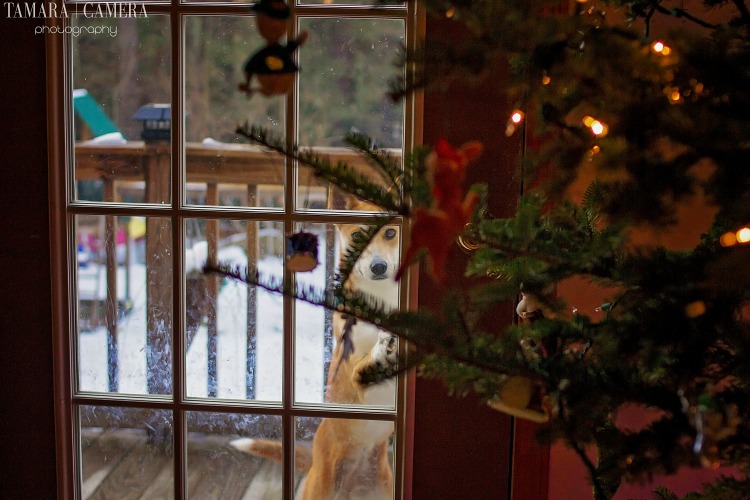 6. Get in it the photos whenever you can, and however you can! For years I would forget to do that and then I'd be sad to see myself missing from photos. Ultimately I can't wait for my kids to one day read my blog and go through photos, but I shudder to think of them wondering where I am in all of these. So that said, get in there! Use a self-timer and jump in. Hand your camera over to a friend or neighbor, or do variations of family photos in which you get in them, too. Also, be sure to take photographs of relatives or friends who don't see each other often.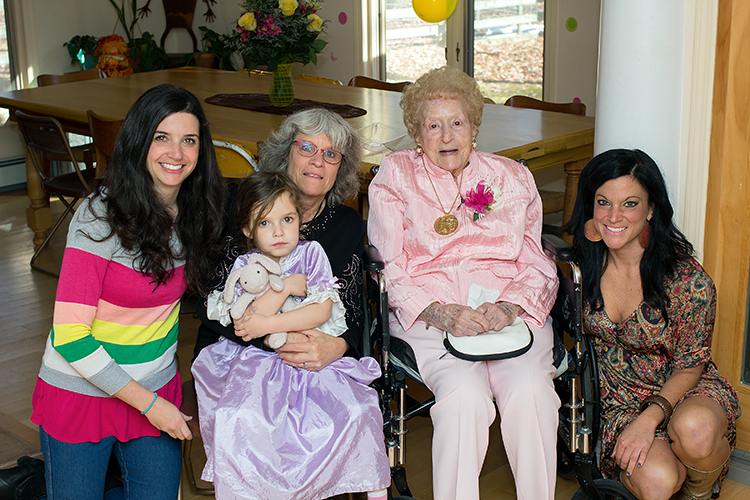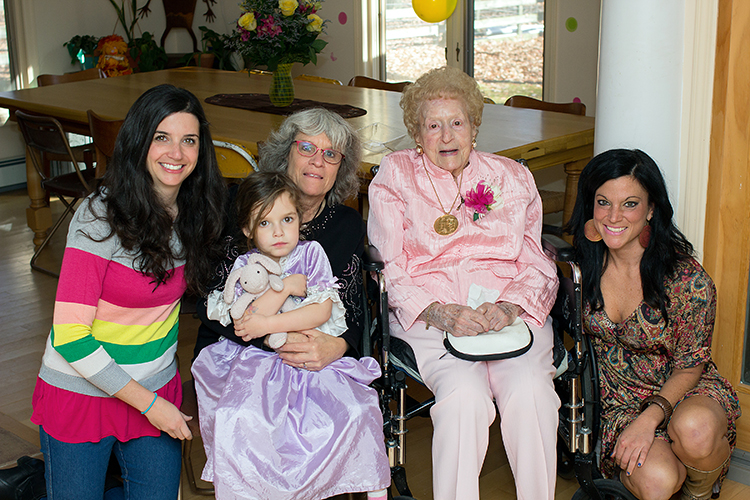 7. Be prepared. Not only should you charge your batteries, have film if needed (although that's rare these days), and have the right equipment, you should also know how to use it before the holiday photos. It's important to know the ins and outs of the camera you are using. The quote is, "The best camera is the one you know how to use." I personally have a pro camera, a high-end consumer level Canon 60D, and an iPhone. And I sure do use all three! An iPhone itself might not allow you a lot of control over your photos, but you can download free or cheap apps such as Instagram or Camera+. And does your iPhone have panoramic capability? That can make for some interesting group photos or if you have a particularly steady hand, you can use your iPhone camera to pan over a whole holiday scene! I even use a Pocket Light Meter app on my iPhone to then manage the settings on my DSLR camera. And if you are using a DSLR, use a shutter speed of at least double the focal length you're shooting at, and use a minimum of 1/250th of a second if you're photographing children.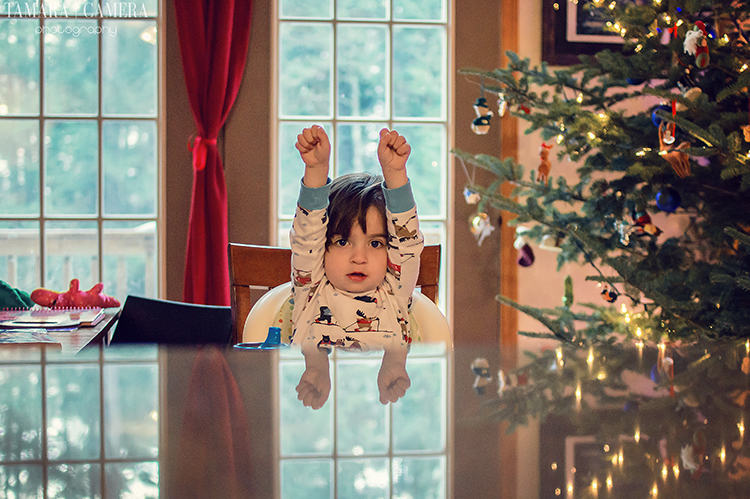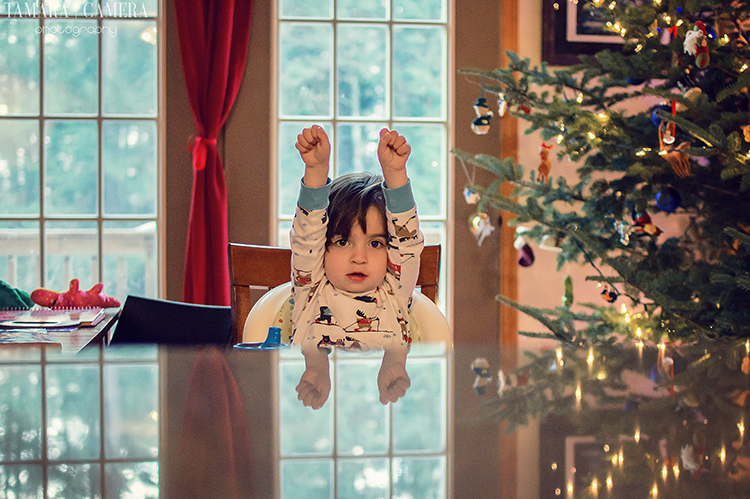 8. Be creative with your angles. You never know what you'll see. In terms of Christmas trees, go up or down, so that your loved ones will be able to see the scope and size of your tree!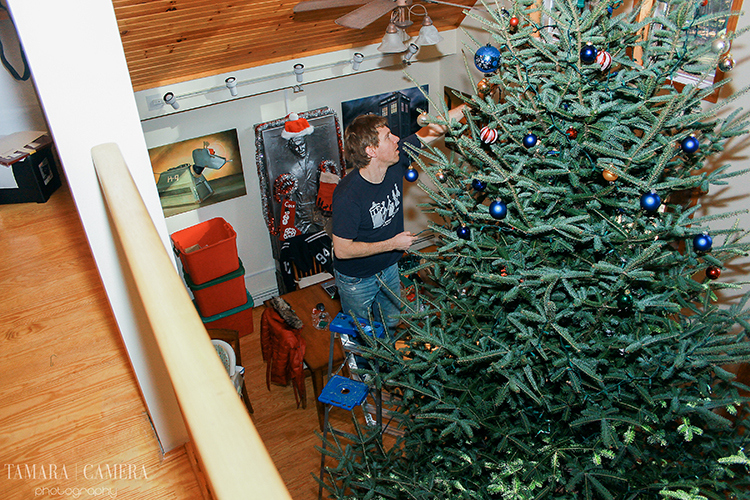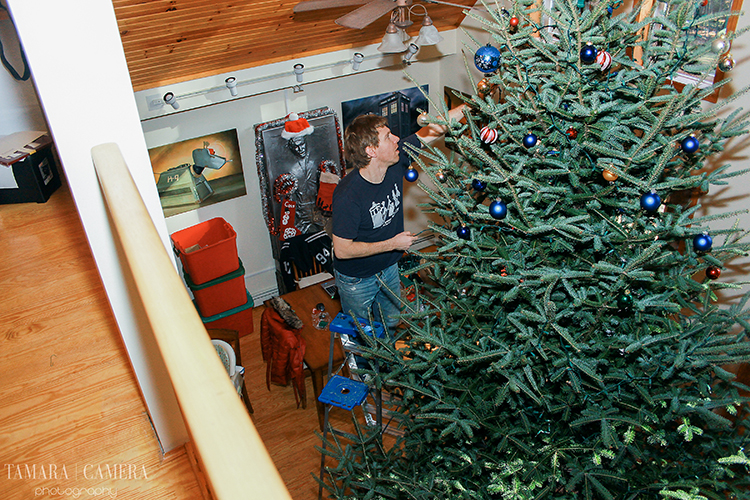 9. Get down to eye level with kids. It offers a more interesting view of THEIR world, and how they are seeing the holiday season.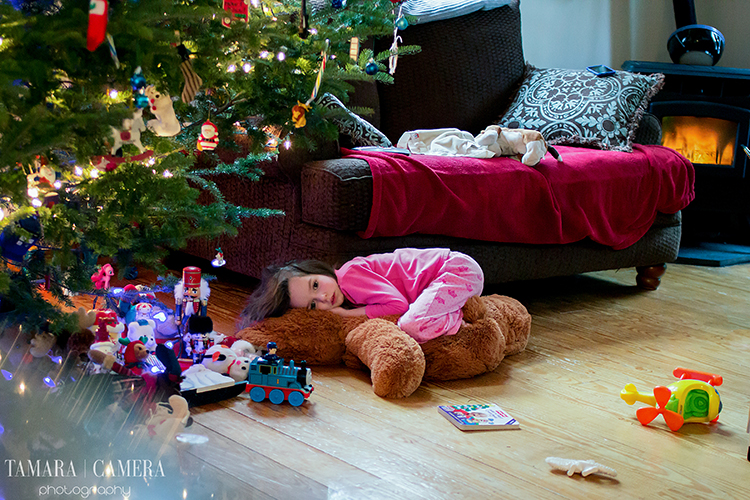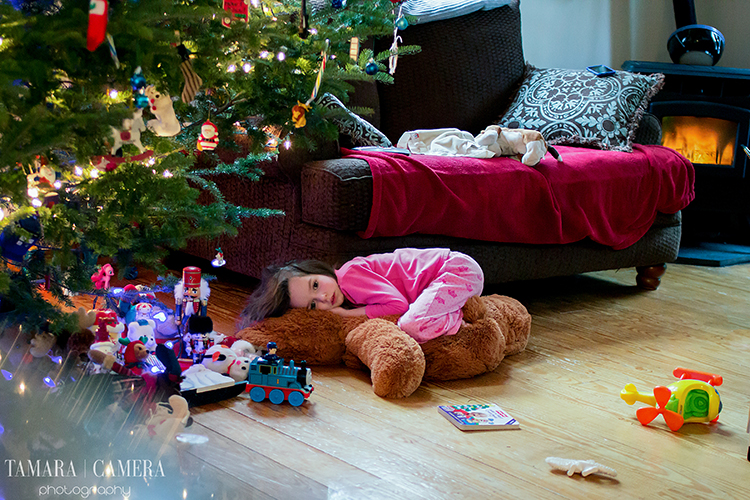 10. Play with lights! Safety first, so I never wrap lights around my children or any children, but I do love to blur, swirl and zoom Christmas lights. Set your camera to a slow shutter speed (experiment with speeds) then purposefully move the camera while taking the picture. Controlled camera movement and a slow shutter speed are meant for lights pictures! Use a tripod to play.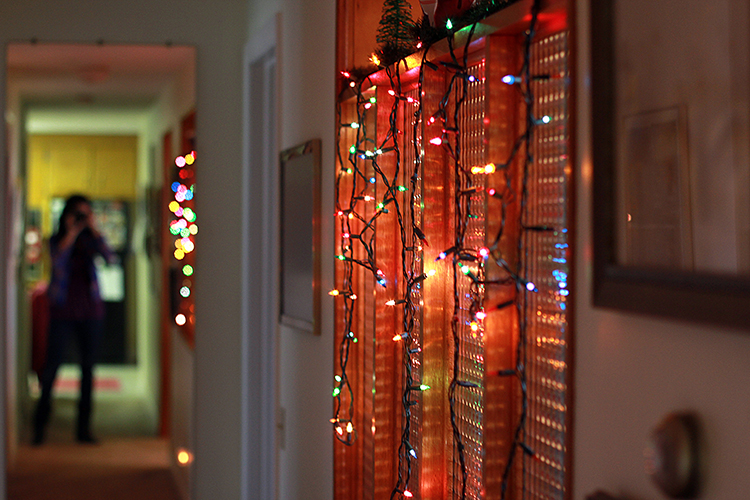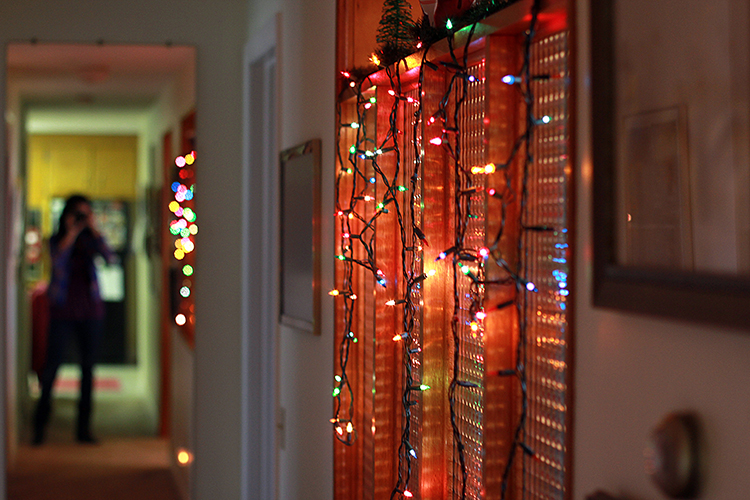 And lastly, don't stop! Use continuous shooting or burst. This is your time to capture photos of traditions and unexpected moments. Capture excitement! Take candid action photos of kids ripping into gifts and then playing with new toys. Get on their level and get silly. Take photos of presents piles, carolers, and cookies and pies on cooling racks and ornaments. Expect the unexpected and don't forget to take photos of all of the aspects that make your holidays so special.
Keep Reading
For more help taking the perfect holiday photos, check out our 7 tips for photographing Christmas morning and low light photography tips for the holidays.