This post may contain affiliate links which may give us a commission at no additional cost to you. As an Amazon Associate we earn from qualifying purchases.
Do you get overwhelmed at the thought of editing photos? I am a professional photographer and I had a near-crippling fear of photo editing years ago. With practice and some tips and tricks, I was able to learn the basics of photo editing pretty easily. I use Photoshop and Lightroom these days, but did you know that PicMonkey is easy to use and wonderful for blog photo editing?
I'm here to tell you that you don't need to be a professional photographer to know how to edit pictures in a way that will make your post pop, and to create something interesting to look at on your blog.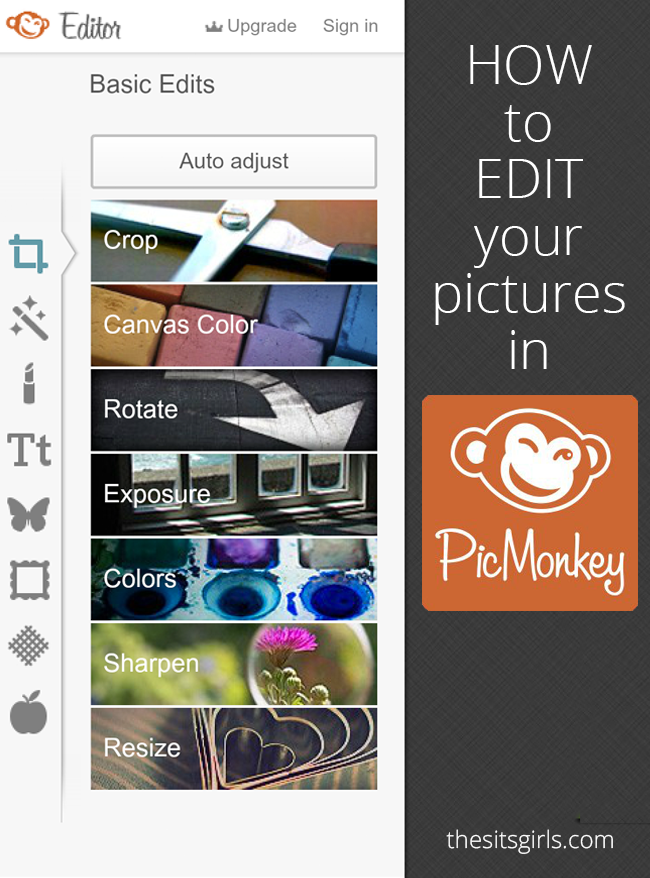 How To Edit Pictures With PicMonkey
I own a few cameras – from a professional Canon, to a consumer-level Canon, to an iPhone camera. You can edit photos from ANY kind of camera to make them pop more – you don't need an expensive dSLR. A point & shoot or smartphone camera will do fine. Here's an example of a snapshot I took years ago: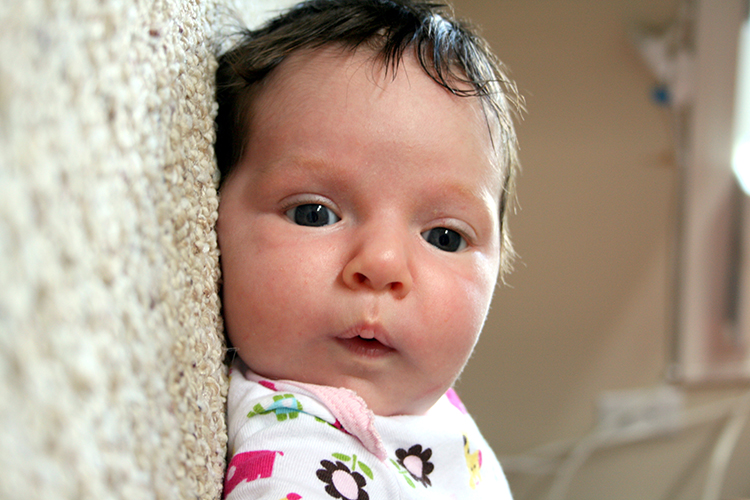 It's a cute photo of my daughter, but it's a bit flat and dull for my taste. The colors need to be brightened, and her eyes need to be sharpened. I went to PicMonkey and hit the "Edit" button, and then opened the photo.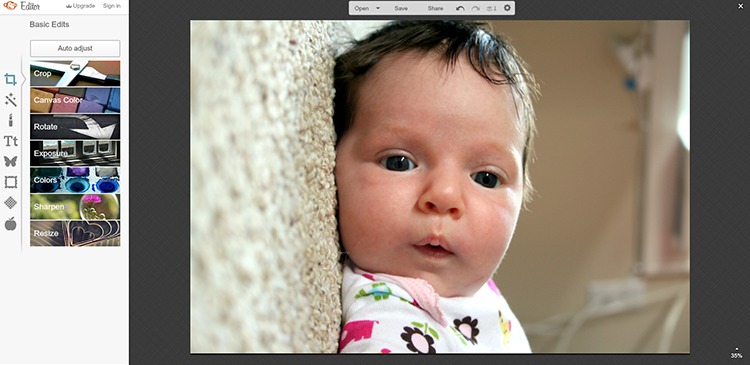 I hit the Crop button first, and cut away the distracting right side of the image. Then I hit the Exposure button, and lightened my photo just a bit. Remember that proper exposure means that your subject looks as it does in real life. If it's too washed out or too dark, it's not properly exposed.
Then I went to the Colors button and made the photo black and white. I shoot both in color and black and white. Black and white photos are eye-catching and can stimulate emotion from the viewer of the photo, or reader of your blog.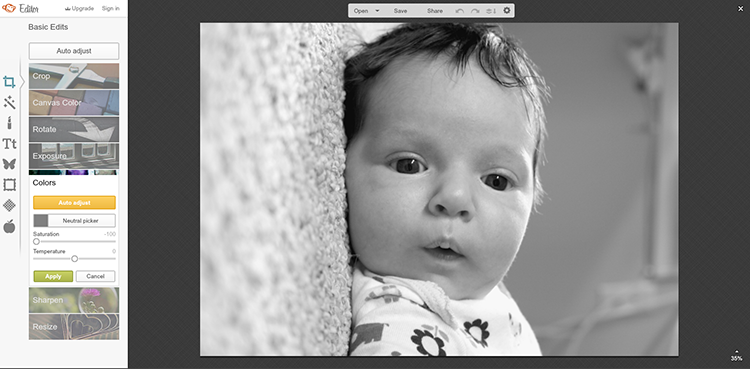 And yet many other photos, especially of children, do very well in color.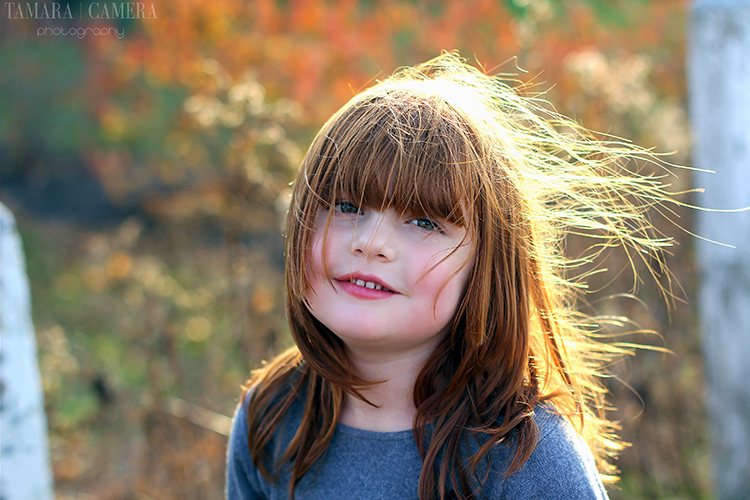 A very cool thing about PicMonkey is that if you don't like a change you made, you can hit the back arrow and erase the change. There are quite a few basic edits you can make. Then if you hit the magic wand button, there are quite a few effects – like "Blemish Fix", "Spray Tan", "Eye Brighten" and more!
Here is my fun with Eye Brighten. Please note that some features and effects are for Royale customers, and aren't free. These features have a small crown on them, and when you try them out on your photo, the Monkey will appear to let you know that you are previewing a paid feature.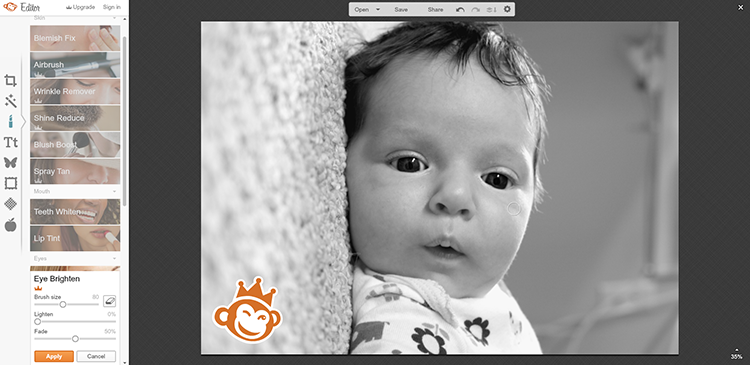 You can also add text, overlays, frames, textures, and themes.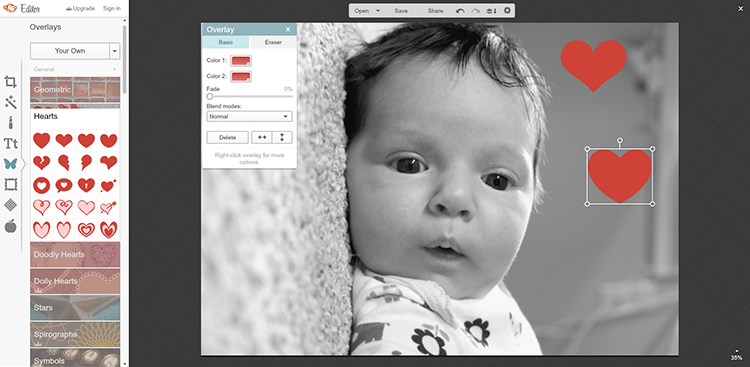 It's a lot of fun choosing how to customize your photos and make them more interesting to your blog readers. Is the above photo perfect? Of course not! BUT…I took a photo that wasn't memorable in the slightest and turned it into something memorable AND more interesting to look at.
Drab to fab took me less than five minutes!
How do YOU edit your photos?
Disclosure: This post contains affiliate links