This post may contain affiliate links which may give us a commission at no additional cost to you. As an Amazon Associate we earn from qualifying purchases.
There are a few secrets to optimizing your photos for Pinterest that all bloggers should know.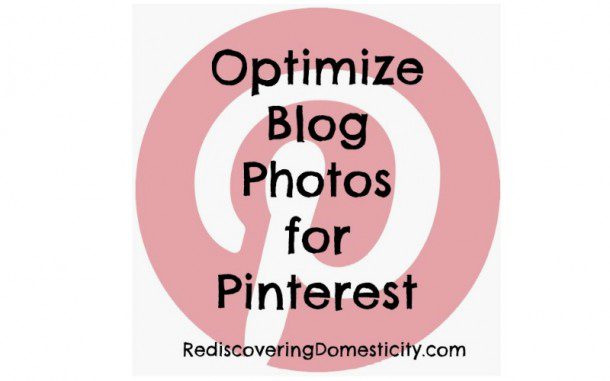 How To Make Your Photos Pinterest-Friendly
Pinterest is huge and it's growing like crazy. It is a great way to have fun and grow your blog at the same time.
In order to make sure the photos you are publishing to your blog are pinnable, there are four steps you must follow, including: (1) use high quality images, (2) edit the images, (3) add a text description, and (4) use good alt tags.
Read the Full Post Here: How to Optimize Blog Photos for Pinterest