This post may contain affiliate links which may give us a commission at no additional cost to you. As an Amazon Associate we earn from qualifying purchases.
Let's talk about Lightroom Presets, shall we? Until recently, I had only used Photoshop actions on my desktop computer with the pictures I captured on my dSLR. I had never used presets on my desktop computer, much less on my phone. That's right – on my phone! It's easy to use the Adobe photo editor app and presets to make your pictures really pop. Today, I'm going to show you how to use Lightroom Presets, and most importantly, how they'll enhance your already pretty pictures!

Using Lightroom Presets To Make Your Pictures POP!
Lightroom Presets are one-click photo editing tools. They'll improve your workflow and give all your photos a cohesive, professional look.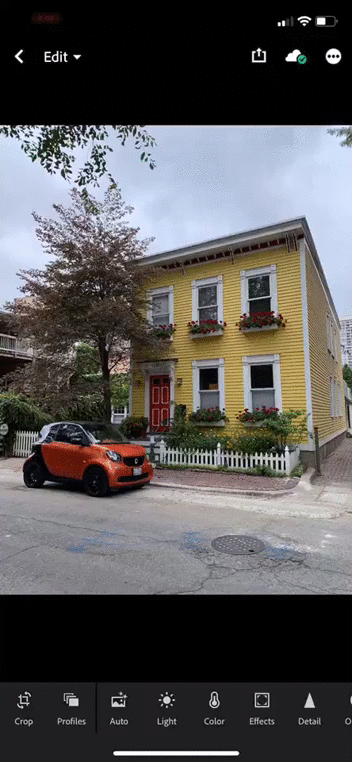 Maybe you're like me and have been intimidated by editing programs, or maybe you're just looking for an easy and fun way to make your pictures look bright and beautiful? Whatever the reasons, presets are here to help by allowing you to edit photos like a pro right on your phone!
Why use Presets?
Like I said, they'll speed up your workflow!
They will give your photos a professional and cohesive look.
As a professional photographer, I can tell you that using Adobe Lightroom on a desktop computer can be time-consuming and challenging. Presets on the phone are a different story!
Lightroom Presets are often offered in collections, which means you will have a set different filters for your photos that go together and complement each other. You will have a cohesive look for the images you upload to Instagram, without being limited to using just one filter.
Creating a cohesive and professional aesthetic will attract more engagement for your photos.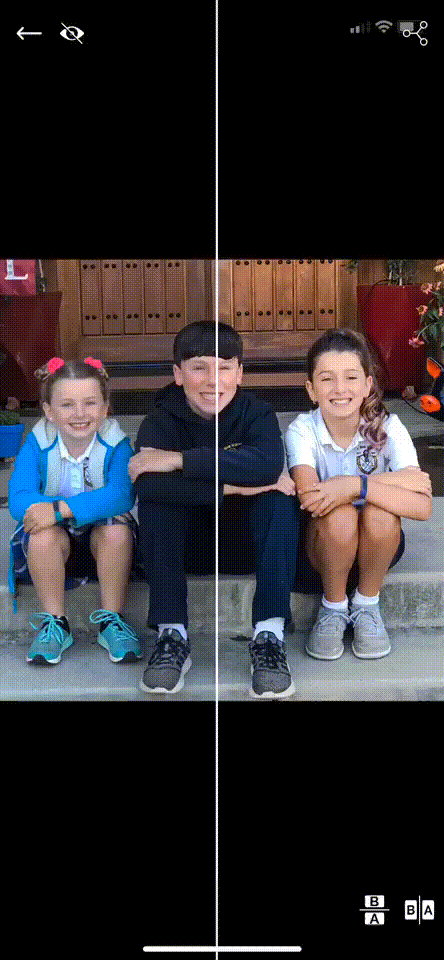 How do I use Lightroom Presets?
I'm glad you asked! It's super easy to edit photos with presets!
How to Upload Presets to Lightroom
Download the free Lightroom CC App for iOS or Android. You will need an Adobe ID, if you don't already have one.
Find presets you want to install (the files end in .dng), and click the download button. Your presets will show up in a new window.
Click "Open image in Lightroom" and then click the three dots in the top right.
Click "Create preset." You can keep the name or rename it whatever you'd like.
You can leave your Lightroom Presets in User Presets, or you can make folders to organize your presets if you are working with multiple sets.
How to Edit Photos with Lightroom Presets
Select the photo you'd like to edit – once you've selected it, hit "edit" from the dropdown menu.
Then, tap the preset button to open your list of presets and click on your preset of choice!
Remember, if you're not happy with the look, you can hit the "undo" arrow and choose a new one.
To apply Lightroom Presets to your photo, click the "✓" button.
Finally, click "Export" to save your photo.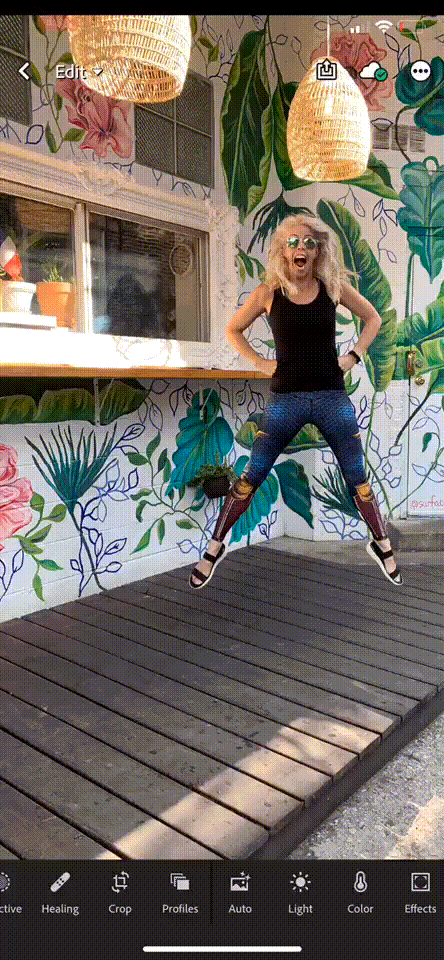 Lightroom Presets We Love
Our graphic designer, Cynthia, created a wonderful collection of four Lightroom Presets. Each one is named after a doughnut topping, which is super fun, but I really love how they edit my pictures. You can see an example of all four presets here: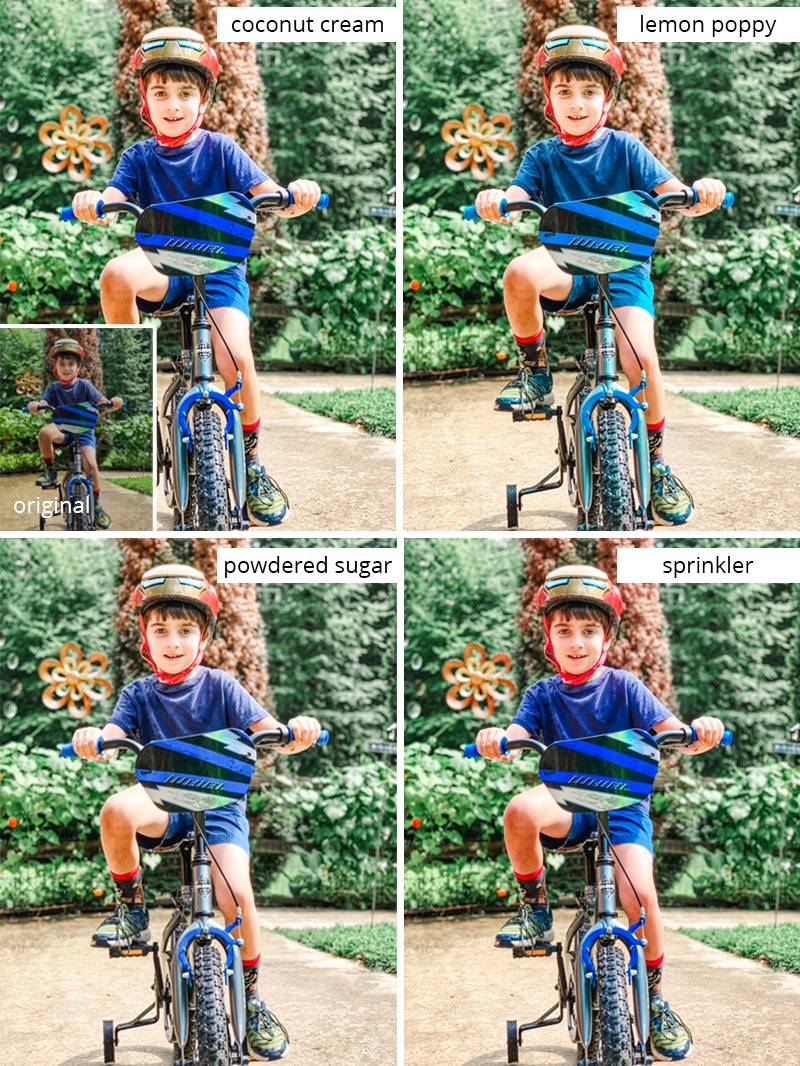 I really appreciate how they brighten up my original picture and make the colors pop without drastically changing the colors or making the image look overly filtered. You can get Cynthia's presets here, and start editing your photos today!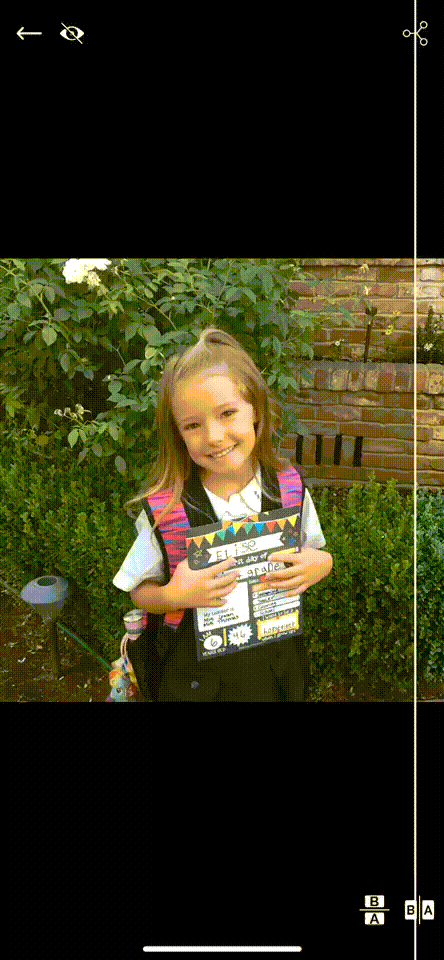 Looking for more photo editing inspiration? Check out Photography Tips From a Pro Blogger!