This post may contain affiliate links which may give us a commission at no additional cost to you. As an Amazon Associate we earn from qualifying purchases.
I love VSCO Cam! It is my absolute favorite photo editing app for my Instagram photos. It's simple, it's fast, and it's powerful. The photo editor has convenient one-tap editing options, and its film like filters are beautiful. Most apps like this are either very overwhelming or result in over-edited photos, but VSCO Cam is so much better. You can download it for free from the App Store or Google Play right from your phone.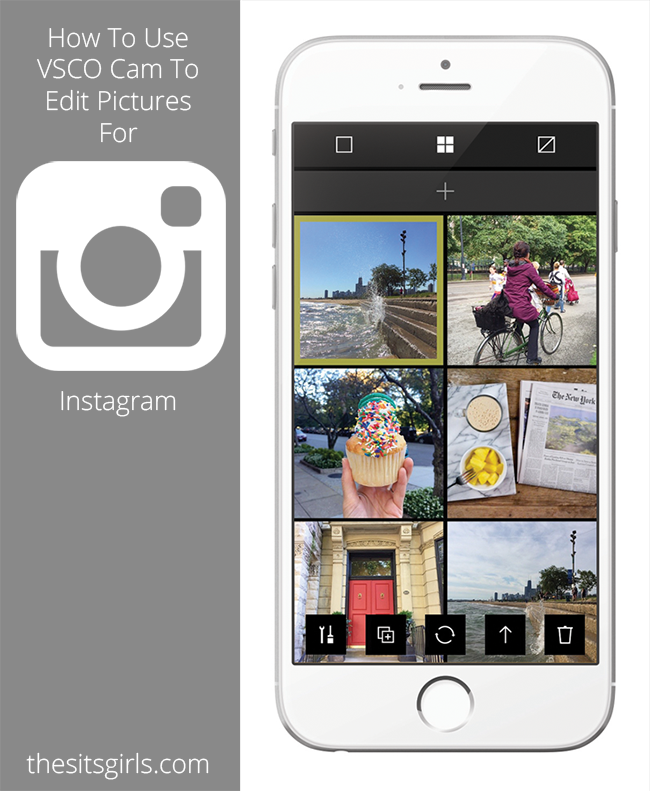 How To Use VSCO Cam To Edit Your Photos For Instagram
There are a lot of filters to choose from when editing photos in VSCO. I always suggest you pick a few favorites, because the sheer amount of filters can be overwhelming. I tend to stick with one, with about 3 backups, and 3 black and white options that I always use. Once you start to use VSCO Cam regularly, you will know which of your favorite filters will fit which photos.
To edit a photo in VSCO Cam, you first need to open up the library.
Here lies all of the photos already in your VSCO library and it is also where you can add more photos. I love looking at my VSCO library because it helps me to see that all my photos are consistently edited. It's like a Instagram feed preview.
Tap on the PLUS button in the top center of the page to add a photo from your phone to your library.
Let's start with this photo….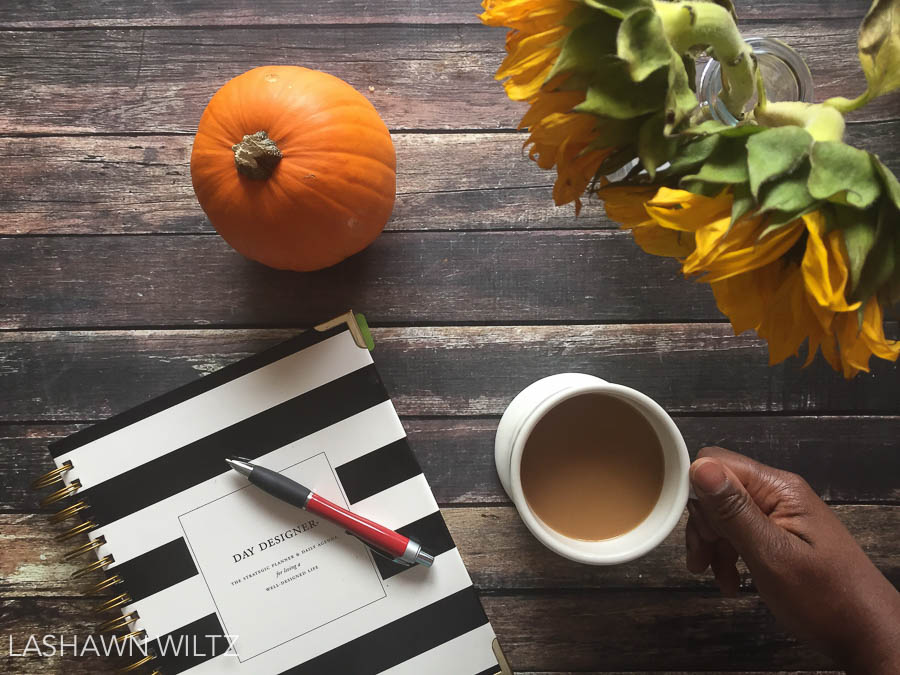 After you select the photo, hit the checkmark at the bottom of the page and import into VSCO Cam.
Click on your photo in the library to open it up and to begin editing…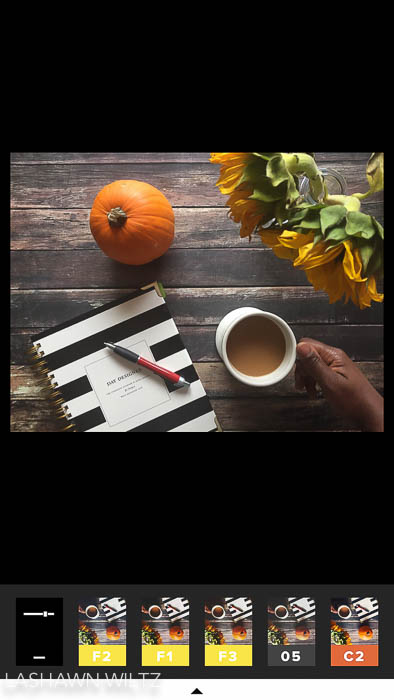 When you open up VSCOcam, your row of filters are presented in the bottom. You can arrange your favorite presets first so that you don't have to go searching for them by:
From the main VSCO screen, slide your finger to the right to reveal the main panel.
In the bottom right hand corner, hit the little circle icon which will take you to the setting screen
From there, hit preferences
At the bottom, under editing, hit preset order
On an iphone, drag to change the order of your presets. For Android, hold & drag the arrow icon on the right hand side of the preset or tool name to move it the it to the location you'd like.
So, my 5 favorite presets are always first, and I know that 99%of my photos will use one of these presets.
As a creature of habit, I click on F2 and apply that preset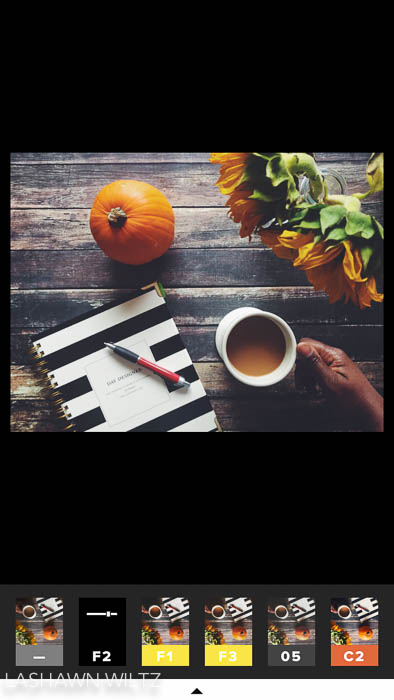 Just applying the preset alone makes my photo look beautiful. But I like to be slightly different, and to make this photo my own, I do a few other things…
The first thing I do is to add contrast to make the photo pop just a little more and to bring more depth to the photo…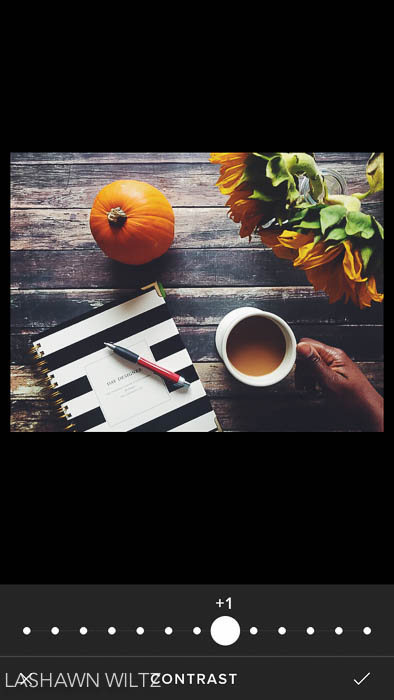 And finally I add sharpening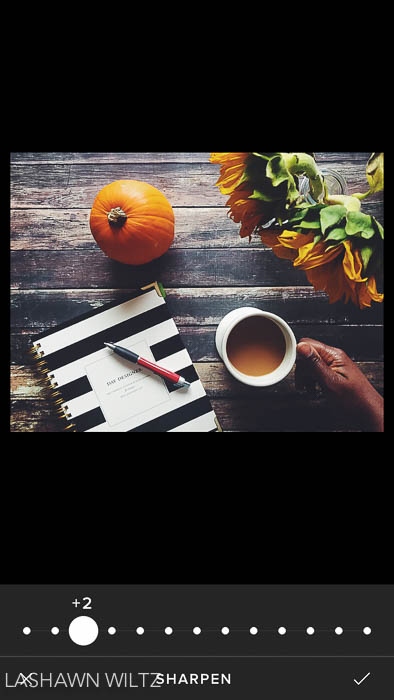 I'm done. Three simple steps and I export this photo: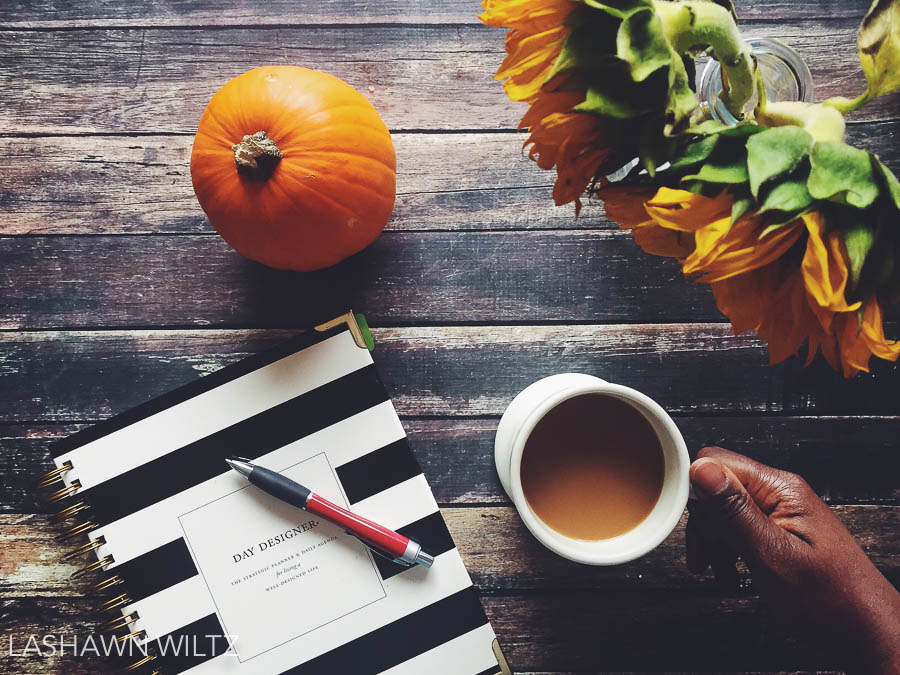 And upload it directly to Instagram.
Tip: Instagram did an update, so now your photos don't have to be square!
Easy peasy. Like I said before, the beauty of VSCO Cam is that it's powerful and easy to use at the same time. A few clicks and your ordinary photo can become instagram gold.
Do you use VSCO cam? What's your favorite filter?
GROW YOUR INSTAGRAM TODAY
If you are looking to grow your Instagram with a strong following (note: this is an affiliate link, and we receive a commission at no extra cost to you), we love the step-by-step Instagram advice in LaShawn's Instagram Better course. She teaches you how to build an authentic community with a focus on engagement that will keep your profile strong as you grow.
More Photo Editing Tips
Check out our 7 favorite photo editing apps and our tips for getting creative with low light photography.