This post may contain affiliate links which may give us a commission at no additional cost to you. As an Amazon Associate we earn from qualifying purchases.
Taking photos and creating your own images takes a lot of time. You spend hours editing and creating the perfect image for your blog posts, so protecting your image should be a priority. That's why we put together this video tutorial on how to watermark photos… all accomplished using the free PicMonkey tool.
Adding a watermark to your photos is an easy way to protect all of your images. It also helps people refer back to your site, should they come across your image while online.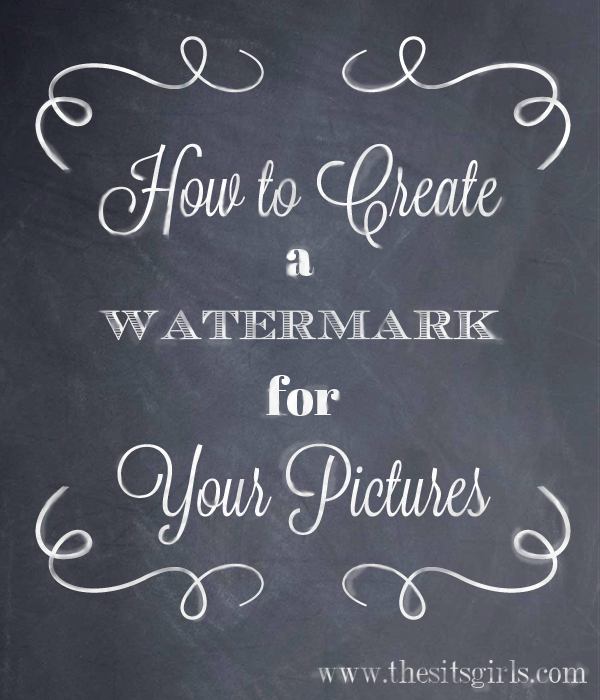 How to Watermark Photos Video Tutorial
Often times readers will see a great image on Pinterest, but the link to the blog post is broken. If you have a watermark on the image that was pinned, the Pinterest user can quickly find your blog. Having a watermark is a great branding tool as well, since your watermark will be the same on every photo you put on the Internet.
Watermark For Photos
Figuring out how to watermark photos is easy to do with PicMonkey. You don't need to hire a designer to create a custom watermark, in fact in under 5 minutes you can create your own.
Once you have created your watermark, you will want to ensure you use it on every image you put on the web. Using your watermark on your images will protect your photos and will help you in building up your brand.
Watch this video tutorial on how to create a watermark for your photos. This video tutorial will show you step by step how to create your own watermark.
Looking for More Tips?
Did you enjoy this video tutorial on how to watermark photos? If so, then keep reading!