This post may contain affiliate links which may give us a commission at no additional cost to you. As an Amazon Associate we earn from qualifying purchases.
Growing up in a military family, we moved and traveled often, so I was used to posing regularly for photos. But it wasn't until one fateful day at the Colosseum in Rome, where my family stood side-by-side for one more boring, staged, half-smile photo that I decided enough was enough. I was tired of all of our amazing adventures being documented with one reluctant family pose after another. I wanted meaningful family photographs.
Great adventure photos are really the icing on the cake from any family trip, but it is often difficult to know what you should be photographing in order to create an engaging story from the images. A vacation, day trip to the beach, or the adventure of getting everyone out to a baseball game can be great opportunities to practice.
How to Take Meaningful Family Photographs
Follow these tips on how to get the most out of your family adventure photographs and learn to tell a story through the lens.
Shoot the Before and After
In order to tell a story, you want to show a progression from beginning to end. A great way to do this is by showing the initial excitement and anticipation at the beginning of the day and the weary exhaustion at the end. When you're taking a plane for the first time, all smiles before getting in the car or singing on the way, try to snap a shot of the pure joy that comes with going on an adventure. There is also opportunity at the end of a fun-filled day to snap a photo or two of sleepy kiddos resting their eyes after such an adventure! This is a great way to end your sequence on an adorable, heartwarming note.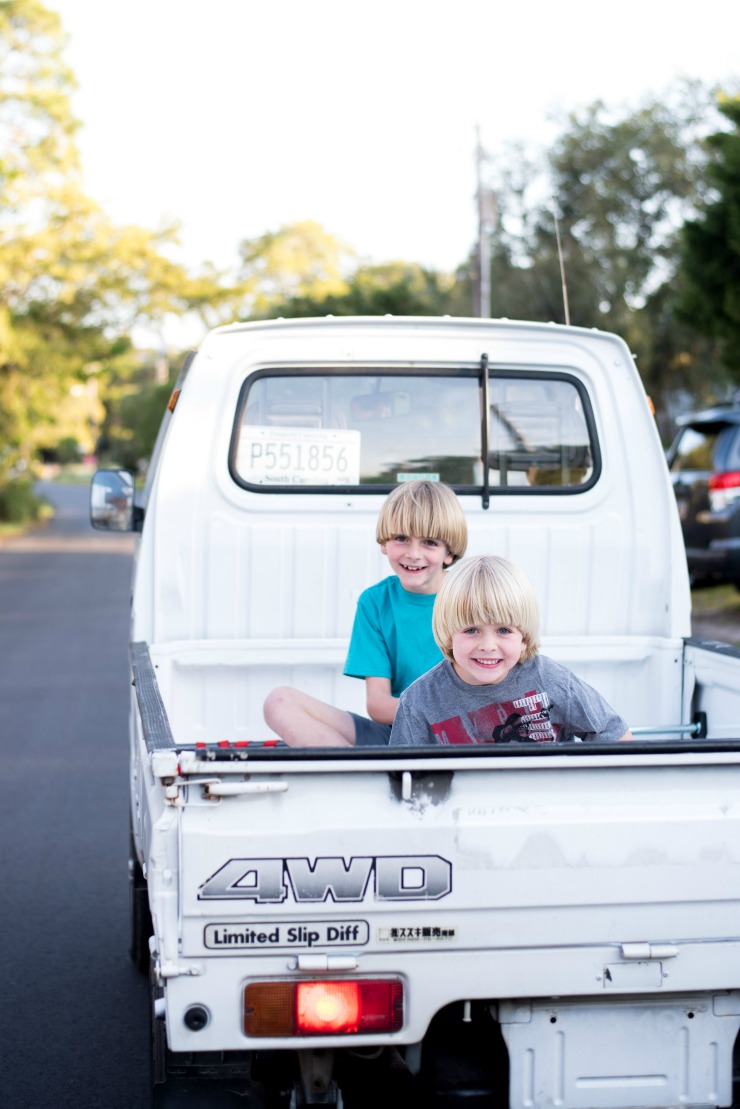 Think About Specific Details
The details are always what makes every event special and unique. These photos are often a little more challenging since it takes some time to really consider what is important. Think about specific details that make each adventure something to remember: event tickets, a tasty treat, souvenirs, a favorite beach toy or beach treasures like shells and shark teeth. Photograph elements that you want to remember or are important to you and your family.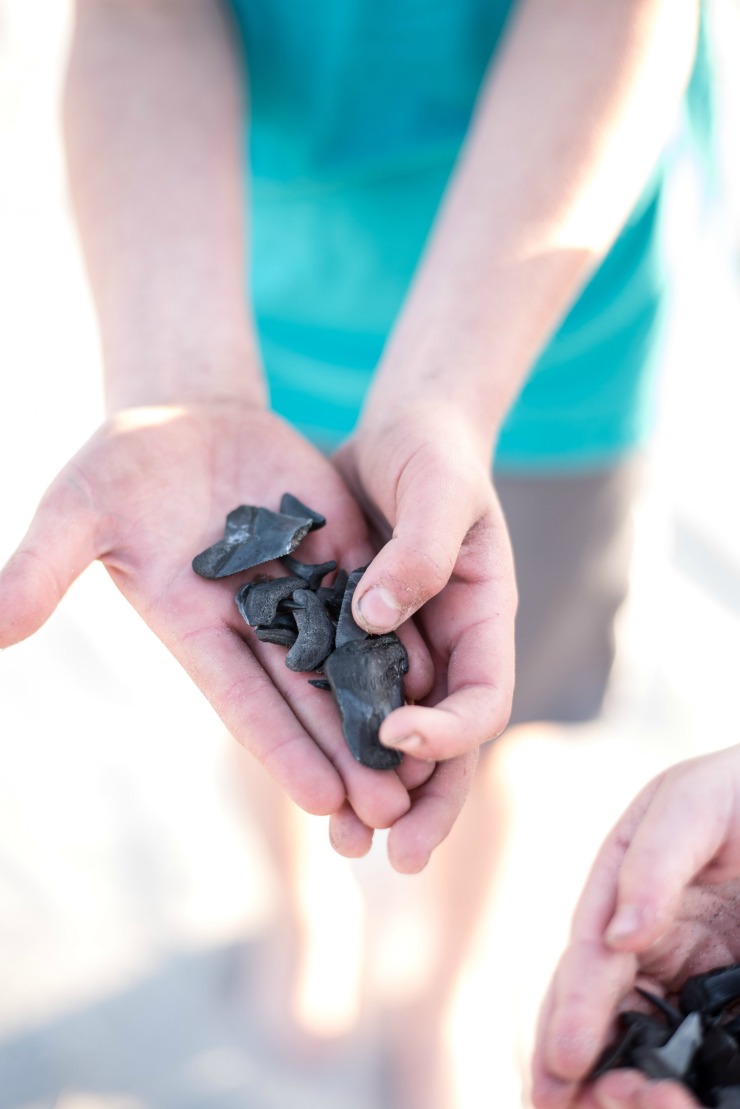 Get Moving
Running, jumping, twirling, cheering—anything to add movement to your photos. Capture the energetic feel for the day and let loose. Photos with movement can be dynamic and engaging and are great for getting some energy out. I've never had a child turn me down when I asked them to run circles around me, or in this case jump out of the back of the truck!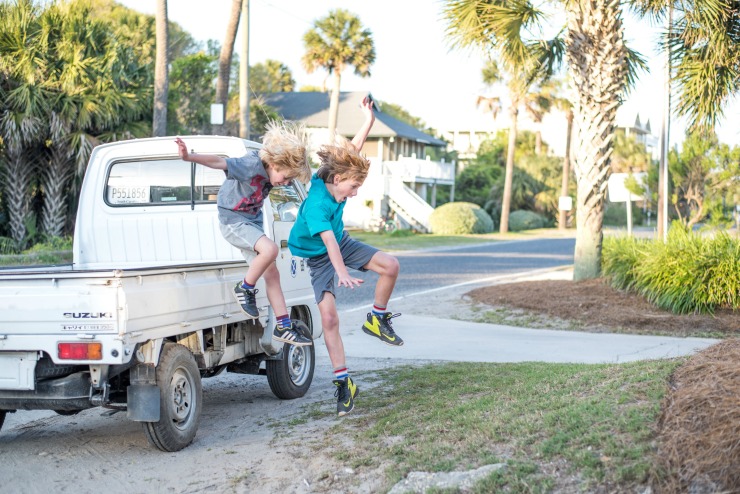 Get In On the Action
Playing photographer can be a rewarding way to spend time with your family, and the amazing photos you take can be well worth the effort; however, don't let the adventure happen without getting yourself into the action. Looking back on my family travel photos, it becomes quickly apparent who was the photographer as the majority of the places we went have no record of my father ever being present. Don't let this happen to you.
Be sure to take a few photos with yourself included!
I like to set my camera on a ledge or a bench and put it on a self-timer. The self-timer on my Nikon D750 allows me to control the self-timer delay (which allows me to press the shutter and get into position), number of shots taken (up to nine on my Nikon) and the time interval between shots. These do not have to be static poses. Laugh at each other, make funny faces or do a little dance with your loved ones.
Have fun capturing all of your special adventures with meaningful family photographs.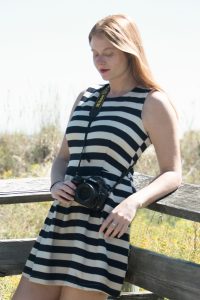 Author Bio: Lindsey Leigh Graham
Lindsey Leigh Graham is a Charleston-based professional photographer and owner of Flyway Photography. She loves sharing her passion with her family by taking pictures of their action packed adventures, especially when they are at her home away from home on Folly Beach, S.C. Lindsey is also a photography writer for eBay where you can find an assortment of self-timing cameras so that you can get in on the action of your own family adventures.
More Photography Tips
Check out all of our photography tips here and visit our photography Pinterest board.
Follow The SITS Girls's board Photography Tips & Tutorials on Pinterest.