This post may contain affiliate links which may give us a commission at no additional cost to you. As an Amazon Associate we earn from qualifying purchases.
There are a few fundamental photo tips you need in your arsenal, ranging from the rule of thirds, to how to straighten photos, to natural light photography. Today, we are turning our attention to outdoor photography and how to take advantage of the golden hour.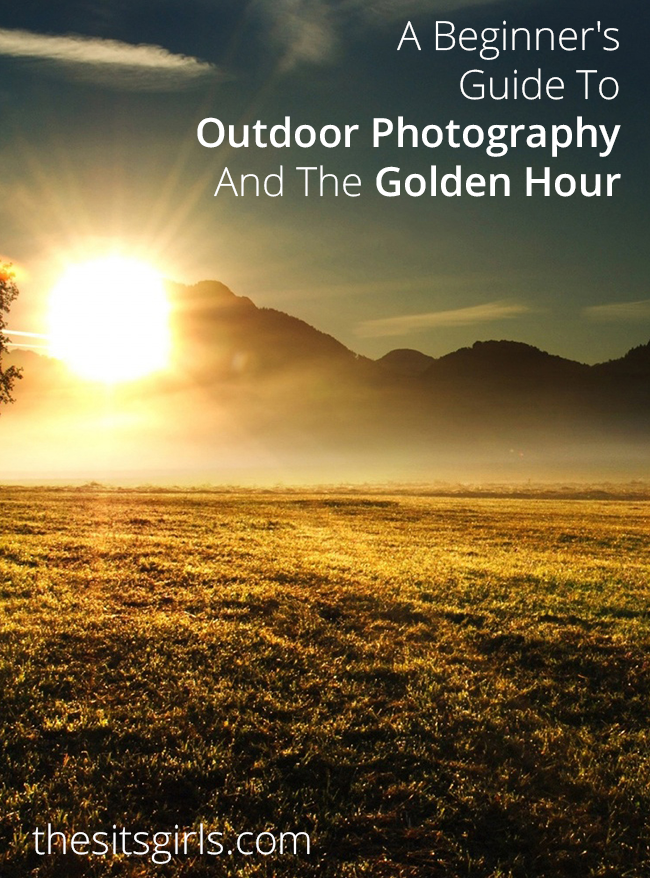 OUTDOOR PHOTOGRAPHY TIPS
GOLDEN HOUR
"Golden hour (sometimes known as magic hour, especially in cinematography) is the first and last hour of sunlight during the day, when a specific photographic effect is achieved due to the quality of the light." – Wikipedia
This is a favorite among photographers as it can create that warm haze look in your image. Plus, the light is soft, which can help you capture catchlights in your subjects' eyes and nice shadows.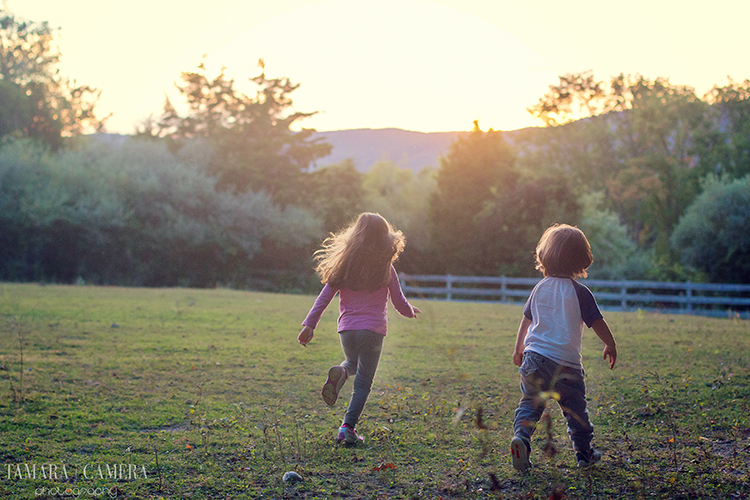 There is actually a website that can help you figure out the golden hour where you live! I often set photo shoots around that time in the spring, summer & fall.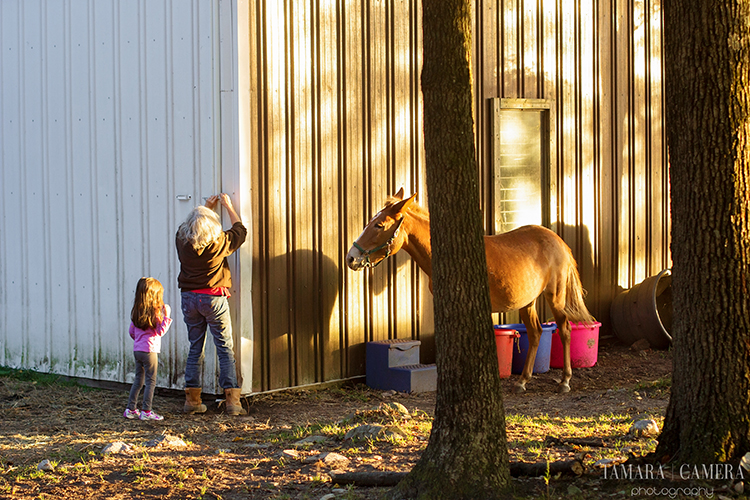 TAKING PICTURES IN THE SUN
If you are like me, then you may want to take outdoors photos at all times of the day, and not just be limited by the golden hour. Don't worry – you can still take good photos, even during the harshest times of the day, if you think about your lighting.
Try to avoid shooting in full sun. This is when the sun is high in the sky normally between 11:00 am and 2:00 pm. It causes harsh shadows on your subject. They are normally squinting their eyes when facing you and it can cause your image to have blown highlights.
With a natural back light, however, you can underexpose the skin just slightly, shoot in RAW, and still achieve a dreamy quality in your photos.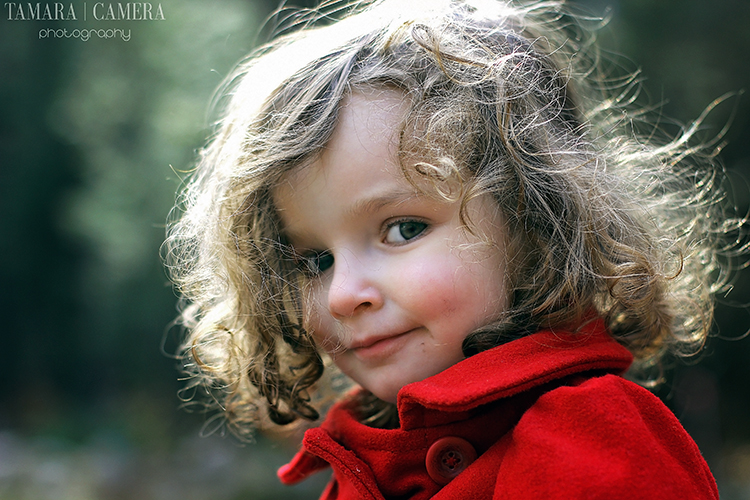 OVEREXPOSED PHOTOS
Clipping occurs when your image is overexposed and details are lost in important parts of the picture, like the skin of your subject. In the silly example below, you can see where his skin is clipped on his right cheek, hair, and arm.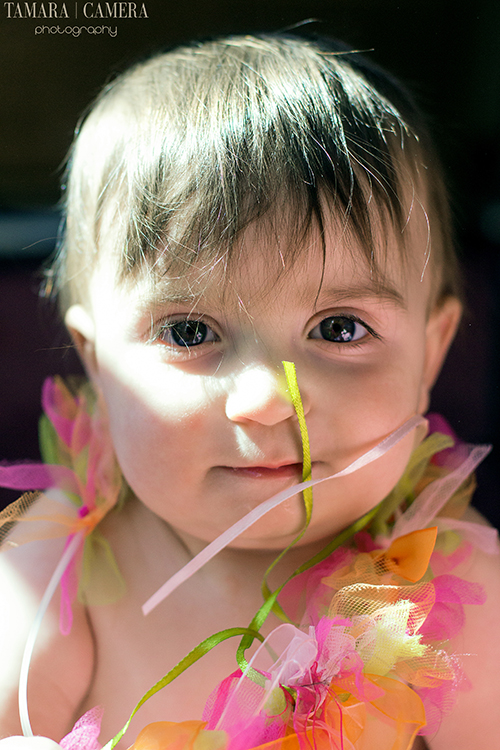 I highlighted the same picture using Lightroom to make it easier for you to see. The red spots are where the image has blown-out highlights.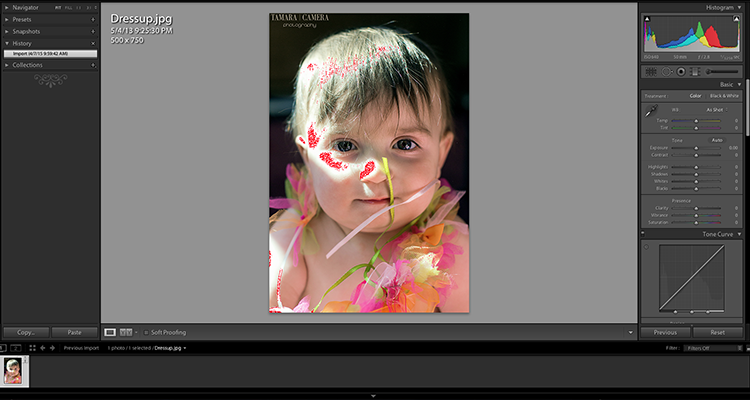 A fun way to take photos in full sun without harsh shadows or blown highlights is to take photos of your subject wearing a hat or sunglasses, or looking away from the camera. You can be creative!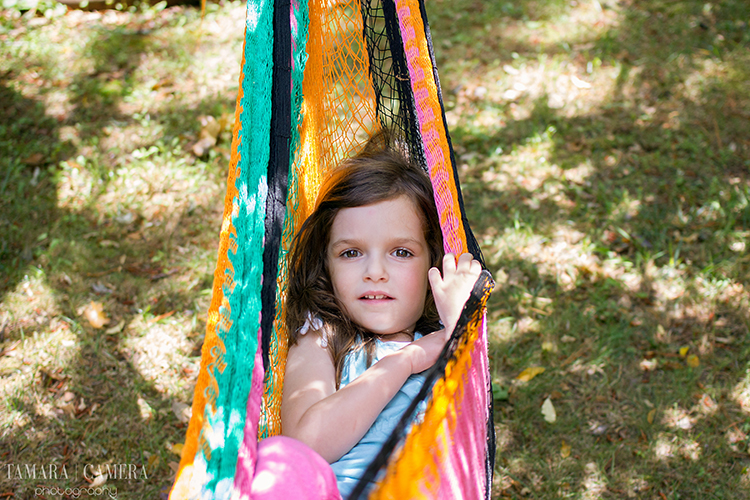 If you find yourself out during full sun, but still want to take great pictures, I encourage you to find open shade.
OPEN SHADE
Open shade is when your subject is in the shade of a building or under a tree. Make sure your subject's eyes are facing towards the light so they are able to take advantage of catchlights.
The image below was taken at 12:30 pm on a sunny day.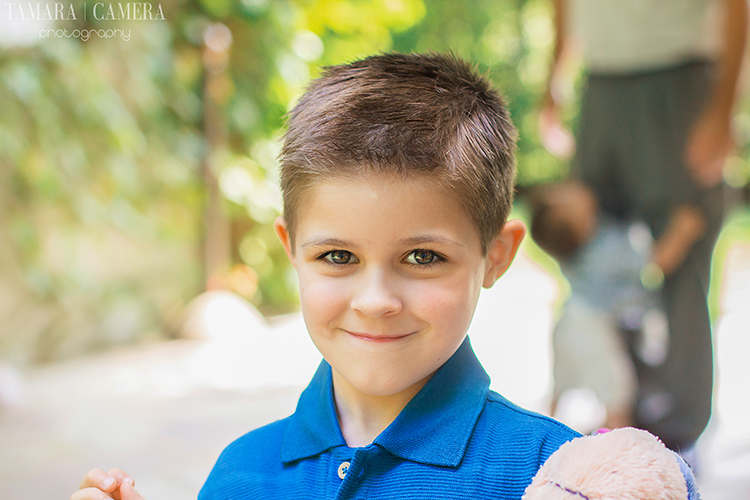 This photo was taken in full sun and you can see that it is very bright. I asked him to move 5 feet under an awning where he was in open shade. What a difference! The skin is not clipped, but some of the background is, which isn't a big deal. You just want to make sure that your subject's skin isn't clipped.
If your subjects – mainly children – are outside playing in full sun, you can encourage them to play in open shade. It's like how we discussed in the post on natural lighting photography – just as you should encourage your kids to move closer to a window to take advantage of the light, you'll want to do the same outside. Place a toy, bubbles, sidewalk chalk or whatever in the shade and get them to play in a place with better light.