This post may contain affiliate links which may give us a commission at no additional cost to you. As an Amazon Associate we earn from qualifying purchases.
Christmas morning can be so busy, so chaotic, and so much fun! You want to capture good memories of that time, but you end up with a bunch of blurry or blown out snapshots. Help is here! Today, I want to share with you tips to photograph Christmas morning.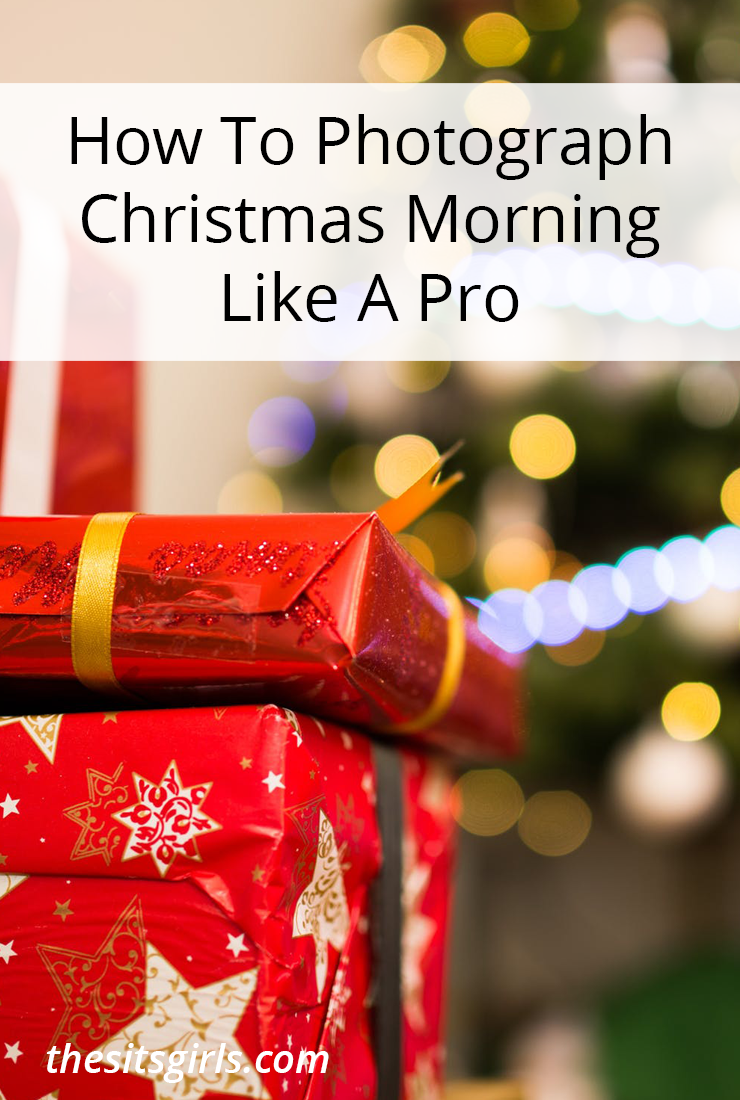 Photograph Christmas Morning Like A Pro
1. Prepare To Photograph Christmas Morning
On a morning before Christmas, make sure you observe where you are going to take your Christmas morning photos. What is the light like? Is there clutter? Do you need to move furniture out of the way? Think about what shots your want to get and if possible, make yourself a list of photos that you have to have. Also, the night before, make sure your battery is charged
2. Check Your Camera Settings
Set your white balance BEFORE you start shooting. This is where step one can come into play: you can practice a few mornings before to make sure you will get it right. Use Kelvin, a grey card or an expodisc to get it right IN camera and save yourself time later. Also, remember to crank up that ISO to let in as much light as possible and make sure your shutter speed is at least 1/125.
3. Use Natural Light
Speaking of light, open up all the blinds and the shades so you can use that natural light as much as possible and keep your flash off.
Bonus Tip: If there are windows by your tree, and you shoot directly at the windows, your photos will come out dark. Change up your angle, such as moving to the side to find a better spot to take your photos.
4. Tell A Story
The story for your kids might begin the night before with cookies for Santa. Position yourself so that you can capture them coming around the corner to see the presents under the tree. Document family, expressions, and what Christmas morning means to your family.
5. Get Down Low
Get on a child's level to capture the morning from their perspective, especially when opening gifts.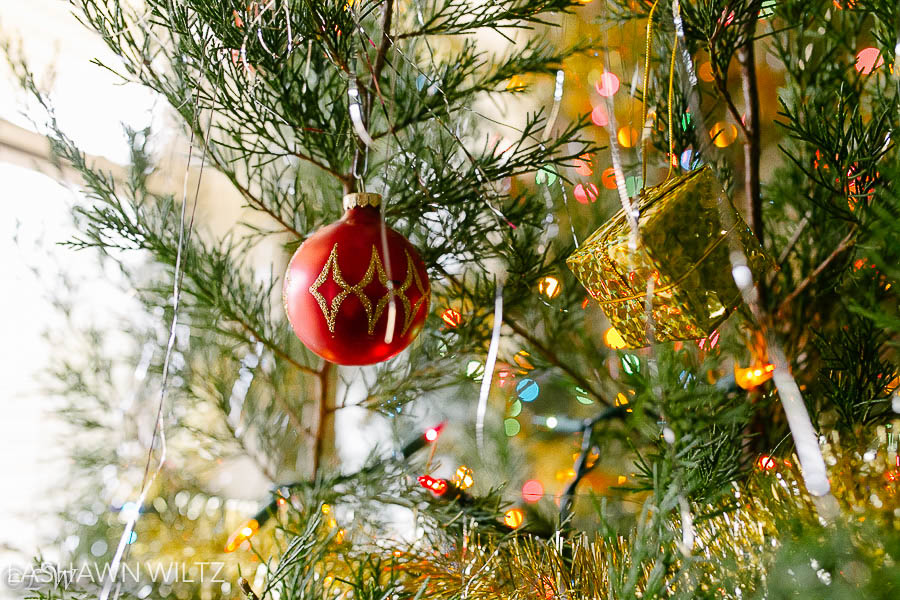 6. Capture The Details
Don't forget the little things like ornaments, discarded wrapping paper, lights on a tree, and little hands opening gifts.
7. Put Down Your Camera
After you have captured the photos you need (thanks to preparation and that shot list), put down your camera and enjoy your family. It's Christmas after all!
Hopefully these 7 tips to photograph Christmas morning help you capture all the details and joy that come with that special day! Have fun!
More Photography Tips
Check out these tips for taking great holiday photos to capture beautiful photographs all season!