This post may contain affiliate links which may give us a commission at no additional cost to you. As an Amazon Associate we earn from qualifying purchases.
If you've been wondering how to quickly and easily make a photo collage, then let us show you how simple it is to make a Picasa photo collage!
Picasa is a free photo editor and picture organizing software that is available from Google. You can easily sort your pictures, tag your friends and view pictures grouped by faces, make simple edits with your photos and so much more.
Picasa is a really powerful tool great to use to create pictures for your blog.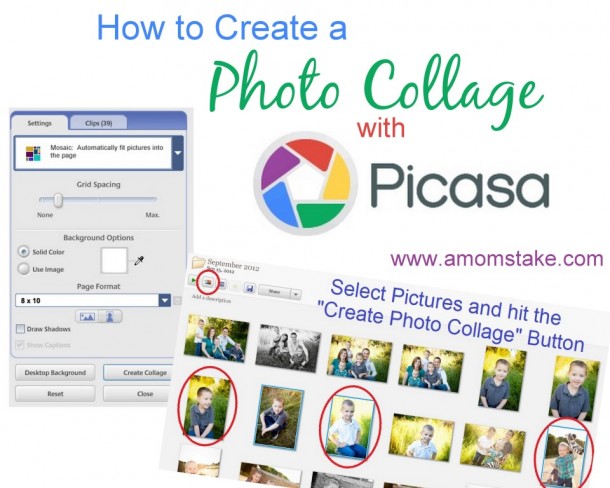 How to Make a Picasa Photo Collage
This step by step guide will show you how to make your own custom Picasa photo collage using Google's FREE editing software. It is easy to use photo collages in nearly all of your posts. Photo collages are great for showcasing a few pictures without having to actually upload three pictures and try to figure out spacing.
A Picasa photo collage is also helpful for creating pinable pictures and images for your round-up features.
Read Full Post Here: How to Make a Photo Collage with Picasa