This post may contain affiliate links which may give us a commission at no additional cost to you. As an Amazon Associate we earn from qualifying purchases.
Two months ago we were pretty disappointed to find out that our favorite photo editing site Picnik was going away.  I began what can only be described as a man hunt for the perfect "next best" site.
Enter PicMonkey.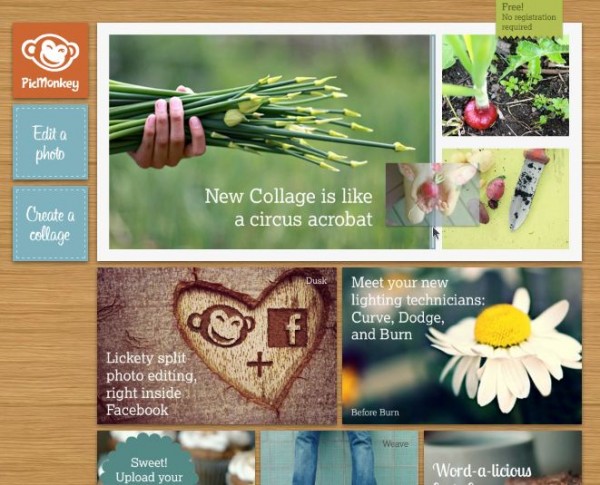 At first glance the site seemed promising. It had all of the basic edits, many of our favorite photo filters, and most of the touch up tools and stickers we'd grown to love. Best of all, the site was PRETTY and easy to use!
But it was missing one fundamental quality that to us, made Picnik so valuable.
Photo Collages
So much of blogging is about the visual presentation of a post and we were using collages on nearly a daily basis. PicMonkey promised they were coming and my friends?
They've delivered.
PicMonkey has released collages and in so doing has become our number one, without a doubt, most favorite photo editing site online.
PicMonkey's collages incorporate everything we loved about Picnik's collages and took them a step further to completely blow Picnik out of the water. You can choose a collage from a list of templates, create your own from scratch, and even move the borders within the collage by dragging them where you'd like them to go. There is so much freedom to create the perfect collage every time!
Here's the quick of it:
1.) Upload your photos
PicMonkey also provides some stock photos to play with.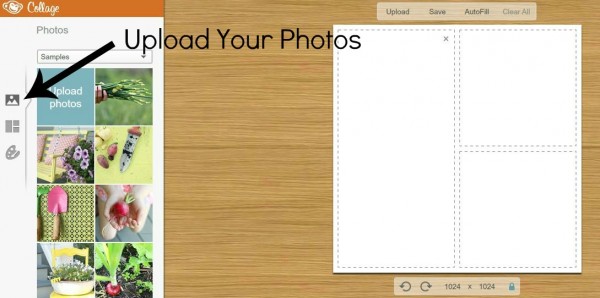 2.) Choose a collage layout (or create your own)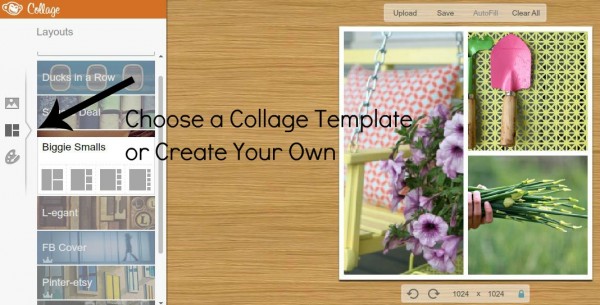 3.) Adjust the border
You can fiddle with spacing, round corners, and use the eyedropper tool to match a color in a photo exactly.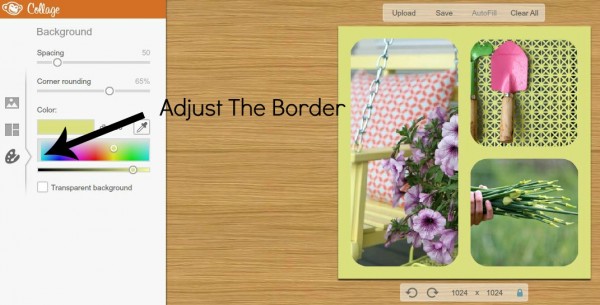 We also love the addition of the "transparent" border that allows you to keep the overall layout of the collage, but removes any visibility of a border.
See: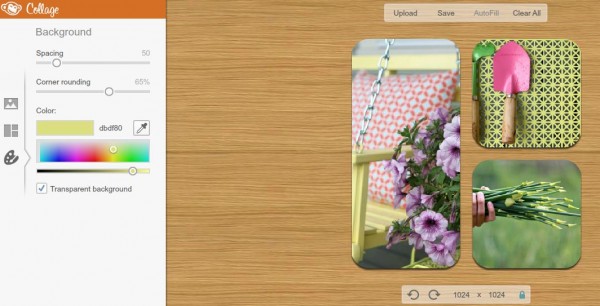 After you've selected your pictures, layout, and adjusted your borders you simply save to your computer and you're free to go!
Other favorite PicMonkey additions?
The new Facebook Cover option! It seems PicMonkey has been working directly with Facebook because not only do they have a Facebook App available that allows you to edit any of your Facebook photos right there ON Facebook, but this new Facebook Cover Collage option makes it a million times easier to create and update your Facebook pages.
No more worrying about dimensions, you can just pull your pictures into the spaces provided OR, just like with the other collage layouts, drag the borders around to create the perfect cover photo for your page!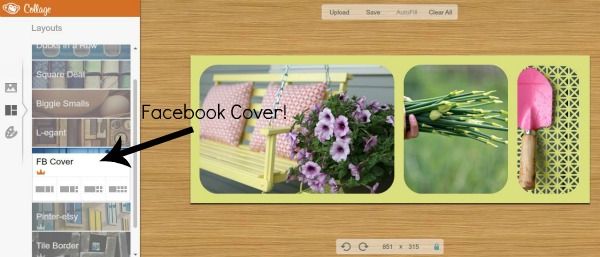 Have you used PicMonkey for your photo editing yet? We'd love to hear what you think of it as a photo editing resource!
Disclosure: This post includes affiliate links.