This post may contain affiliate links which may give us a commission at no additional cost to you. As an Amazon Associate we earn from qualifying purchases.
We love beautiful photography on blogs and social media. LOVE it.
Photography is another way you can share your stories and express your creativity. It is also a great way to illustrate your blog posts. No matter what kind of images you are sharing (pictures of your kids, close-ups of products you are reviewing, beautiful pictures with text added, step by step recipe illustrations, nature photos, or any other kind of picture you can imagine), we want to see you taking the best pictures possible.
You can find a lot of photography tips here — we've been talking about photography at The SITS Girls for a long time — but this month we are going to spend two weeks really digging into the art of taking great photos during our summer photography challenge. Some of our favorite photographers are going to share their tips and insight as they challenge you to flex your photography muscles and try new things.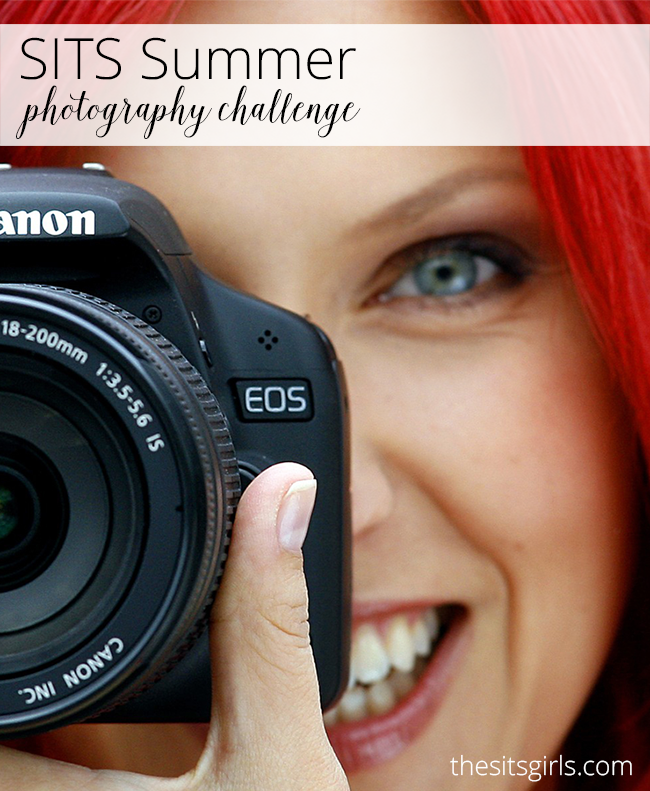 SITS Summer Photography Challenge: July 13 – 24
Don't have a fancy camera? No problem! This is the challenge for you. Have a fancy camera…but aren't quite sure if you are using it to its full potential? This is the challenge for you, too! Mostly using your cell phone camera? Bring on those pictures!
There is a saying that the best camera is the one in your hand. We are going to embrace that sentiment for this challenge, and you will be able to pick up new techniques and inspiration that fit with the equipment you already have.
Summer Photography Challenge Topics
We are going to cover a lot of photography tips and techniques, including:
Photo Composition
Low Light Photography
Motion and Action
Cell Phone Photography
The Perfect Photo Walk
Macro Pictures
Black & White Photography
Food Photography
Taking Pictures Of People You Love
Each day there will be challenges (we could call it homework, but that doesn't sound nearly as fun), and we will have a linky for you to share your blog posts, instagram images, or other photo links. We will also be using the hashtag #SITSBlogging across social media so you can see the amazing pictures from other participants and get feedback on your own images.
Interested? Sign up here!
Use the below form to sign up, and we'll keep you up to date on everything that is happening with our Summer Photography Challenge. Then come back next Monday, July 13th, to get your first assignment and link up your pictures or blog post.