This post may contain affiliate links which may give us a commission at no additional cost to you. As an Amazon Associate we earn from qualifying purchases.
Like clockwork, nearly every time I photograph a family with a toddler or two in the mix, the parents turn to me at the end and ask, "Was this the hardest photo session you've ever had? Were our kids the worst behaved you've ever seen?" Photographing toddlers can be difficult, but the answer is always no.
Perhaps at some point in my history of photography, there was one photo shoot that was the most challenging, but I'm likely to believe it involved adults or inanimate objects, and certainly not children. I don't really think in terms of behavior with photography. Every photo shoot is a challenge in its own right, and it's up to me to seek beauty and sincerity. Toddlers are just amazing at doing what they want, and what they want generally doesn't involve sitting still for a photo just because you told them to do so. Sometimes you have to think outside the box, and outside the sitting when you are photographing toddlers.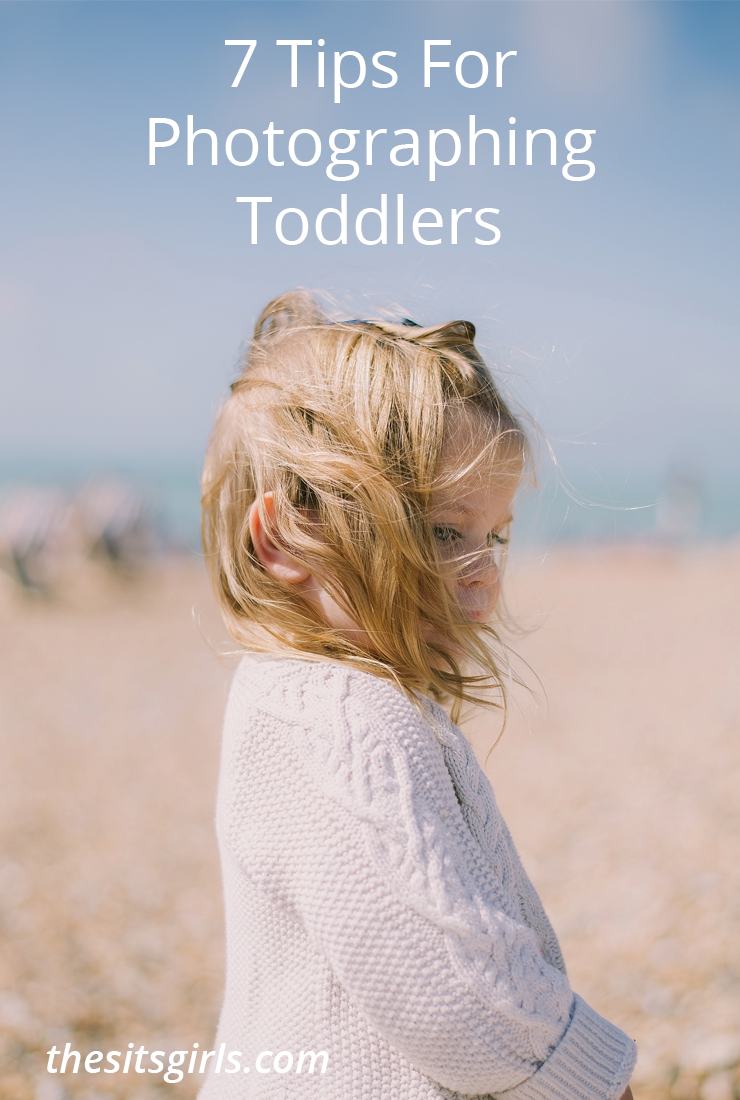 Tips For Photographing Toddlers
The reason I have more successes than failures with photographing toddlers is mainly because I have toddlers! Professionally, it's because I'm always technically prepared while being open to the fact that there's no true way to be emotionally prepared. You have to keep an open mind and see what develops.
Which brings us to our first tip..
1) Be prepared.
As I write that out, I have the "Be Prepared" song from Lion King in my head, which is an ominous song, but you really must heed its warning in photography! Not to go against what I said above about never really knowing how a shoot will go until you get to one, there are simple ways to prepare yourself even if you're not a professional who has to pack a camera bag the night before.
Toddler moments are very "blink and you'll miss it" so whether you want to spontaneously do candid shots, or set up a session with your toddler, there are some basic tips to follow.
Keep your camera charged and in a safe place (away from toddler hands).
Make sure your camera's settings are somewhat how you want them to be. If you shoot RAW, for example, or in auto mode, or if you shoot manually and always want a fast shutter speed, keep these things in mind. If you're fiddling with dials too much during the shoot, the children can lose interest.
Keep your location free of background clutter, or if you're outside, find a spot in open shade unless you are very skilled with light.
Make sure your toddler is happily fed and dressed for weather and comfort. The more you prepare your session with location, equipment, food, water, and light, the more relaxed you will be.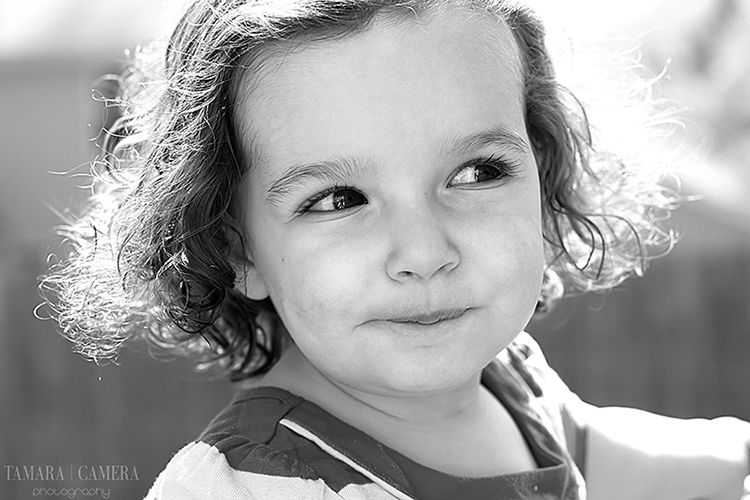 2) See what comes naturally.
I never have preconceived ideas about how I want to pose toddlers. In fact, I never have them say "cheese", preferring to say something funny and random instead. I will sometimes do anything to get their attention – I have been known to shout, tell jokes, and even sing. Loudly. Sometimes it helps to shake a rattle or brightly colored object. If you do this, make sure you do it behind the camera so the child looks in the right direction. Beloved toys and stuffed animals also help. I have a Shutter Buddy on my camera, which is basically a stuffed animal that fits around your lens or phone and entertains babies and toddlers.
Sometimes I like to have toddlers count with me to three, and then I tell them to give a big smile after the count of three. And you know what I do instead, right? I take a photo at the first second, the second, the third, and after the count of three too. I love the ranges of emotions.
Toddlers cannot be easily molded or bended into uncomfortable positions, at least with any kind of easy or natural end result. I like to wait to see what they will do first – climb a tree, giggle, sit, point to the sky, etc. I often pretend I'm just doing test shots, but really I'm snapping away. I may gently ask them to move an arm or a leg and I may guide them into a certain position, but you can bet they were there or on their way there to begin with!
Have fun. Let them play. Let them be themselves. Get on their level. It's ok if they have their favorite toy or blanket in the shot, because the point is that you're letting them be themselves, and it's great for memory value. Capture what makes them happy and you'll get a fantastic shot. It never hurts a photo to be genuine.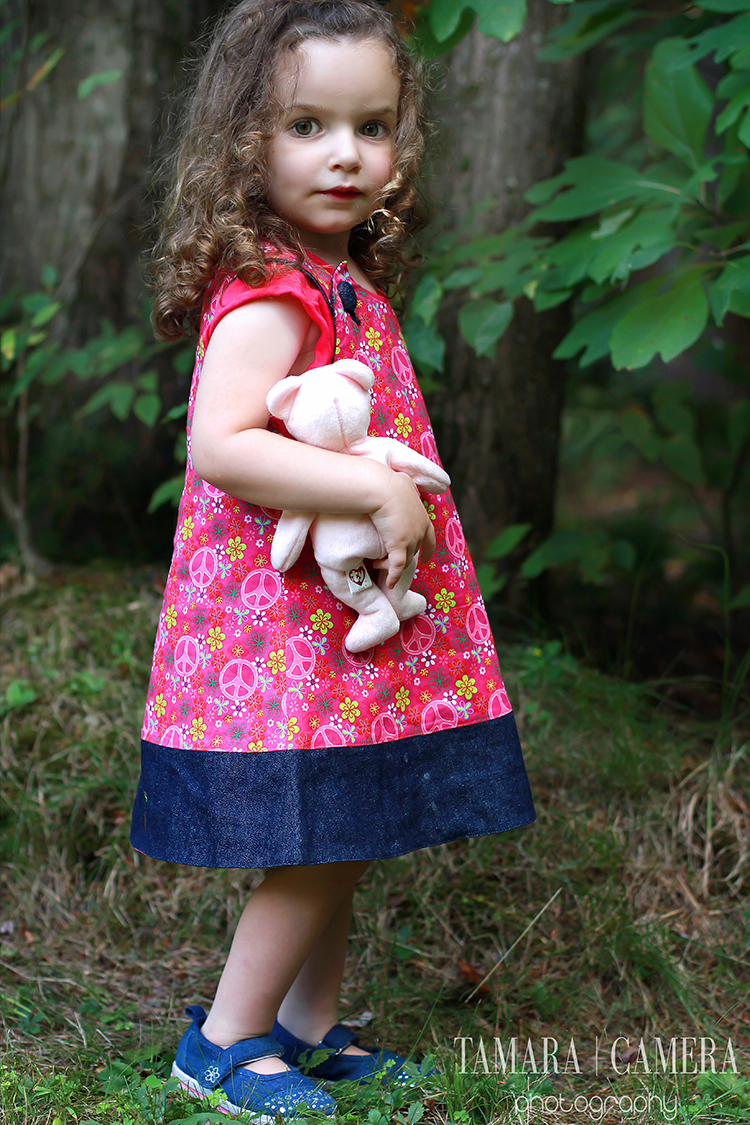 3) Get technical.
Whether you are using a smartphone, a point and shoot, or a DSLR, the best camera you have is the one you have on you. But it is also the one you have on you that you know how to use well!
I always recommend that people learn to shoot in manual mode, which doesn't mean manual focus, by the way! With manual shooting, you will have a lot of control over the exposure and focus of your photos.
With toddlers, I set my camera to shoot in continuous shooting mode, which is rapid bursts of photos. I use a shutter speed of at least 1/250 to avoid blur. As for aperture, I usually use 2.2 as the absolute widest I will go, although I'm usually more around f/3.5 or f/4. A wider aperture will allow more light in, and will also blur the background and isolate your subject more.
Toddlers move fast, and all of the movements might make focusing more challenging if you have a shallow depth of field. Another way to get consistently sharp images is to learn back button focusing. Then you just find your moments, and shoot, shoot away.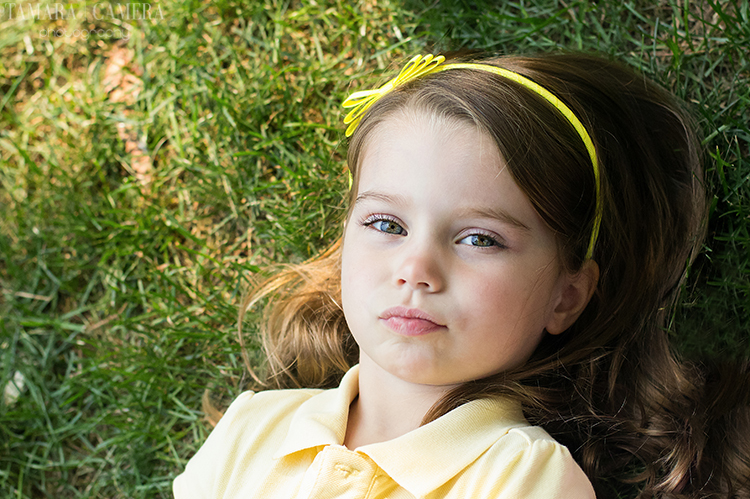 4) Get close.
Find those flattering angles. Generally when you shoot from too low, you can get unflattering "up the nose" shots.
I primarily use a 35 or 50mm lens with toddlers, saving my macro lens for newborn babies. When you're close to your subject, talk to them. Ask them questions. Keep shooting while you do this.
A technical tip that I only sometimes follow is to use a longer lens so that I can put some distance between the camera and the child's face. For some sensitive toddlers, this can be an extra layer of courtesy and respect. Don't forget the details. These toddlers grow up too fast and their expressions changes so rapidly. Make it a habit to capture those changes because you're going to want to remember those details.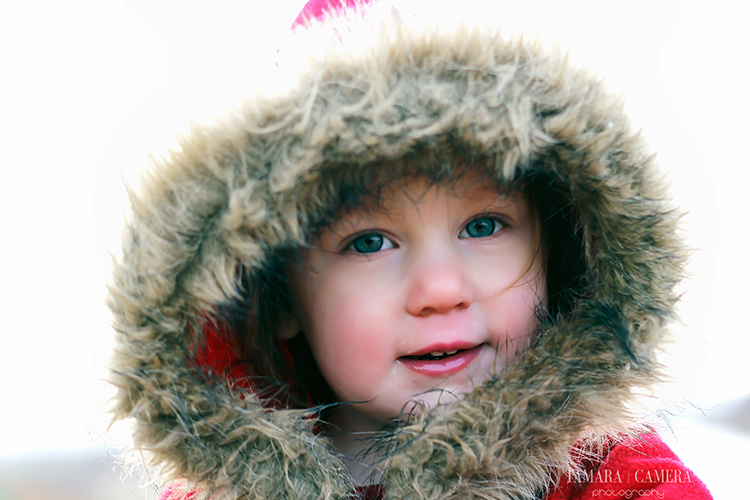 5. Have a helper.
I did a toddler shoot once in which the adorable little girl would not look at me no matter what I did. Then her older cousin had the most brilliant idea to take the toddler's favorite musical toy and play it right behind my head. I got the most adorable smiles ever after that. In every photo, she is laughing and glowing and clapping her hands. Sometimes I can't entertain and focus on my camera at the same time, especially if the subject requires me to dance and make faces. The camera usually hides my face when I'm concentrating on shooting. Having a relative or friend or parent as an assistant is wonderful. I also confess that I'm not above bribery for a good shot! This mostly applies to my own kids, though.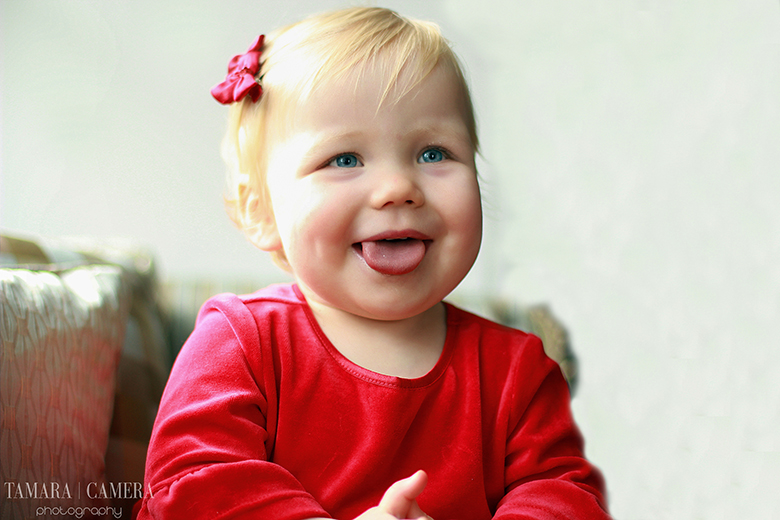 6) Use your light.
Natural light is always my first choice – there is nothing like it. You can utilize it best indoors by photographing toddlers when they're nearby or facing windows. This will help add catch-lights to their eyes.
If it is dark out, or the natural light isn't strong, I usually turn on as many lights as I can indoors, and I crank up my camera's ISO. I never use the camera's pop-up flash.
An alternative to natural light is an external flash or softbox or portable lighting setup, if you don't happen to have an indoor studio. I also purchased an affordable lightscoop for my camera that works great.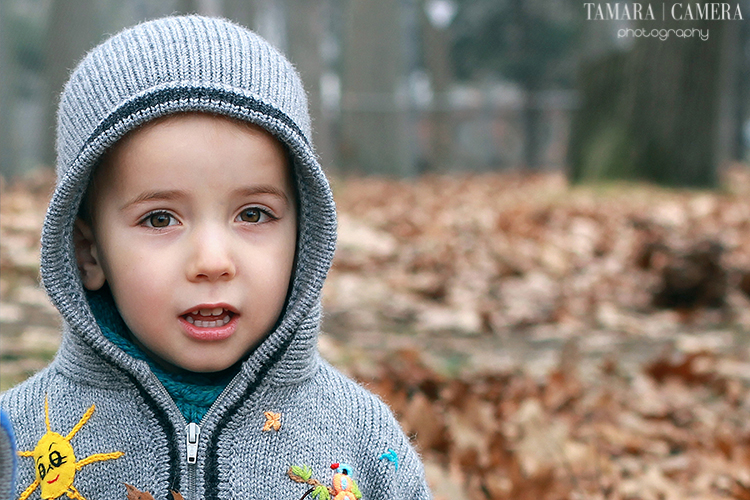 7) Know when to use shortcuts, especially with toddlers.
I know I preach the power of manual mode, because I think it's important, but I have used "P" (Program) mode during necessary times. Sometimes you're in situations in which the light changes constantly, such as a parade on one of those days in which the sun ducks in and out of clouds every minute. In those cases, "P" mode allows me to choose the ISO, flash, and white balance options while letting the camera choose the aperture and shutter speed. Not all of the pictures worked out, but many did.
There is a fully automatic setting (usually a green rectangle) on the dial that I have never used and never will. Program mode is what I would call semi-automatic, and it goes with Aperture (A) mode and Shutter Priority (Tv) mode as being a dial setting in which you control some things, and let the camera choose the rest.
Shortcuts are there for a reason, and you CAN use them.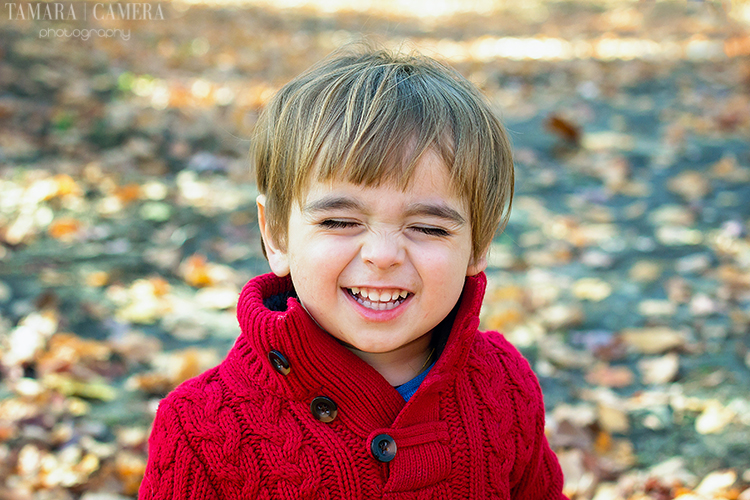 Above all else, have fun! Be patient. Enjoy those toddler moments and photos!
Keep Reading
Looking for more photography tips? Here are a few posts you'll find helpful: