This post may contain affiliate links which may give us a commission at no additional cost to you. As an Amazon Associate we earn from qualifying purchases.
Lately I've been letting my nine-year-old use my old DSLR and we've been shooting together. Every day there's a lesson more interesting than the last, and the weather challenges can make it more complex, and fun. Winter and cold weather can put a damper on photography, but in teaching my daughter about shooting both in the snow of New England and on sunny Florida beaches without open shade – both in the same month – we have much to share with you!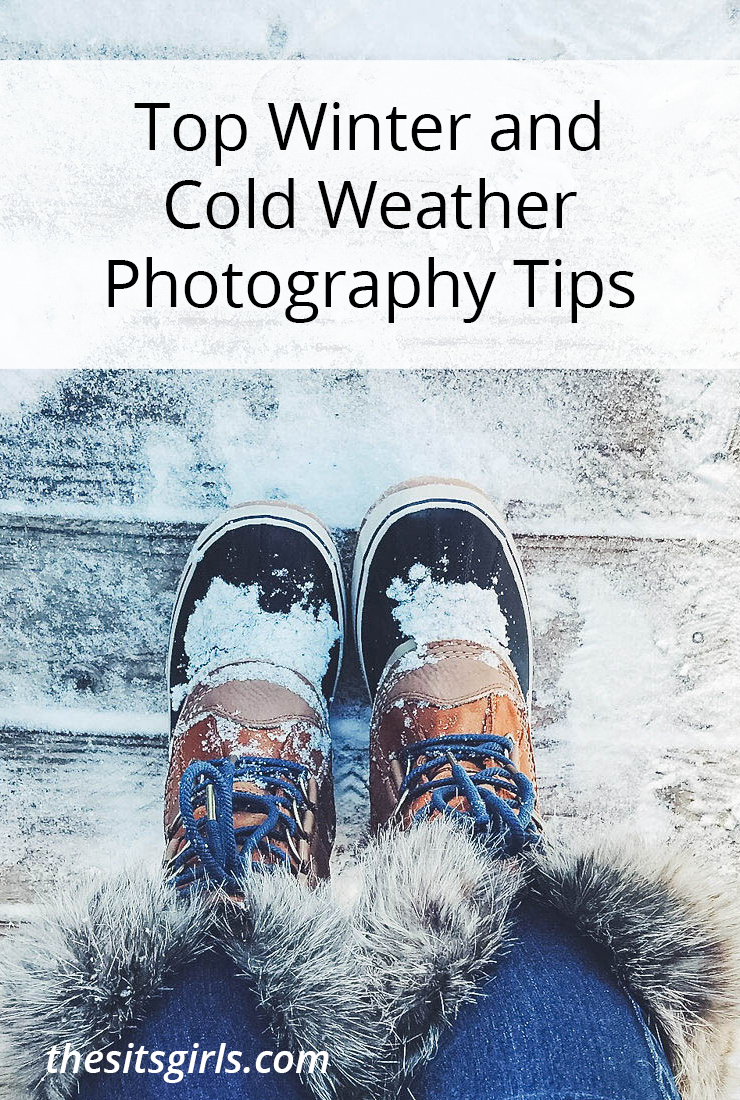 I'm excited that many awesome results are coming out of these lessons. 1. She's learning WAY faster than I did as a self-taught business owner after a photography apprenticeship. 2. You know what's cool? I'm learning too! I'm learning that I'm not half bad at teaching, and I'm learning my way out of my photography rut. Every now and then we need to be reminded that our visions our within us, and they're not going anywhere. Sometimes that means I get up an hour earlier to catch the sunrise, or to get outside at different times to catch sunsets.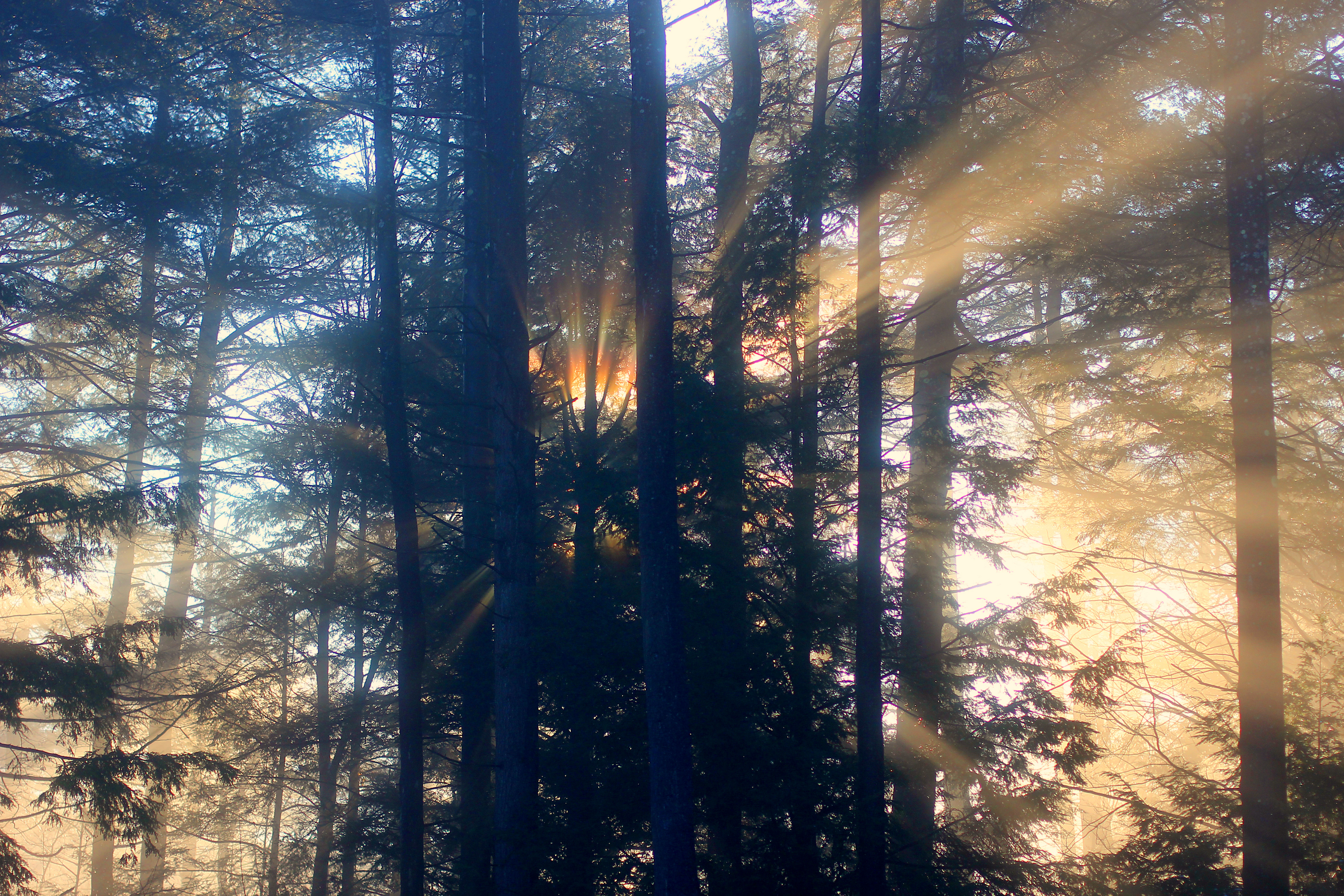 And sometimes that means to build a light box, or in my case, to have my husband surprise me with a handmade light box for our fifth anniversary (one of five gifts). Indoor photography is a whole other story, though, and a good one! It's getting out there and shooting in snow, sleet, ice, wind or other cold weather that can give pause to even the most experienced photographers. (or maybe especially so)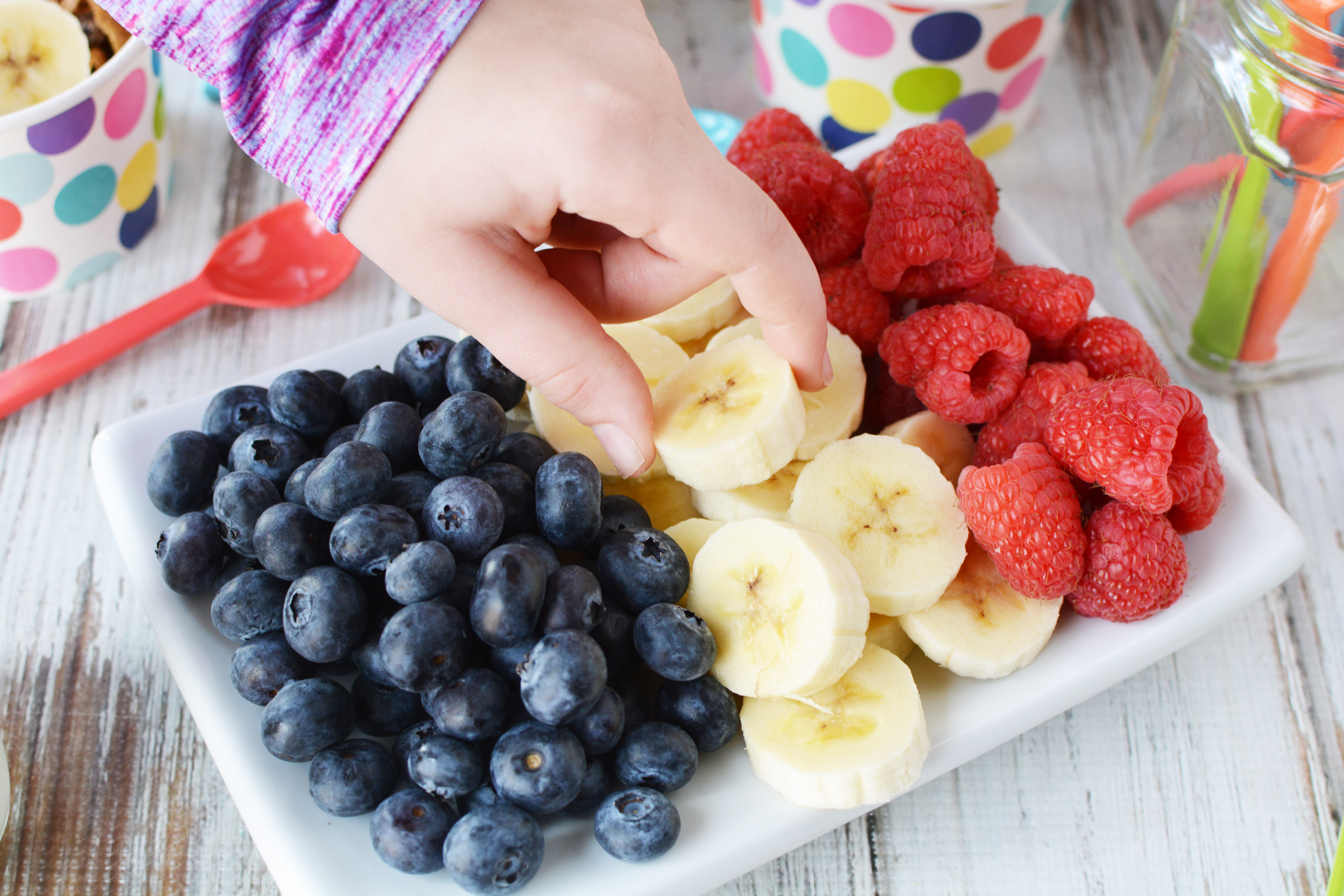 Note: This post contains affiliate links.
Top Winter and Cold Weather Photography Tips:
1. Protect Your Gear and Yourself:
This one is so important that I've seen entire articles about cold weather photography dedicated solely to this. I'll make it all in one tip, but I want you to know it's crucial! What does this mean? It means to pack a resealable plastic bag, like a freezer bag, to protect your camera from the moisture that comes with temperature changes – from indoors to outdoors and back. Also take spare batteries because cold weather kills batteries and drains them faster. Wear good gloves and never freeze your nose to your camera. (this happens!) Consider heat packs for your hands and/or feet. Make sure you have good winter clothing on, and a good camera bag for your camera. Think of it as a camera snowsuit!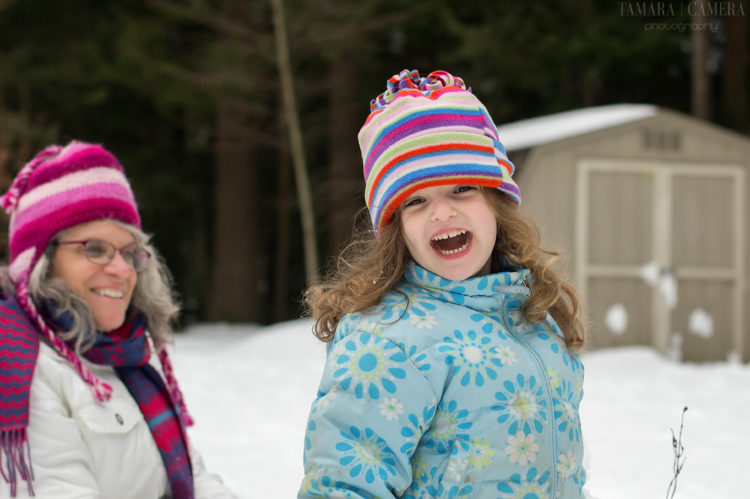 2. It's All in the Settings, Isn't it?
Just like with any new light situation, as you're beginning photography, you'll find that you need to pay special attention to the settings. As I teach my daughter about photography, she gets frustrated that a lot of her photos are underexposed (darker than the eye sees) and that the snow can be bright white. Snow confuses cameras! You have to tell your camera that you're shooting bright white by increasing the camera's exposure by 1 or even 2 stops so that your snow doesn't look gray instead of white. Try this out and see how it looks. Compare all the photos.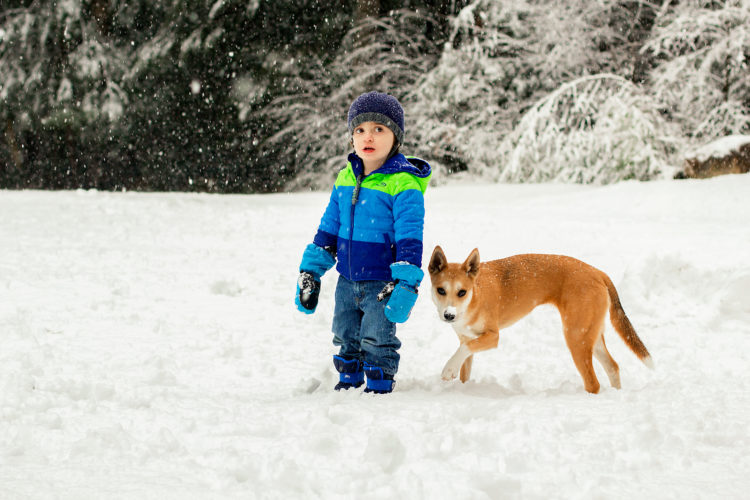 3. Consider Black and White Photography to Set a Mood.
Winter can seem dark and stormy, right? It can also seem bright and white and sunshiney against the snow. The best part about photography is that you're in the driver's seat and you can set the mood based on your feelings. That's why it's art! You can either shoot in black and white in camera, or use post-processing. I advise to not use easy actions to turn a photo black and white in your photo editing software. I have created several black and white actions but they're all different from one another, and I use them for different photos.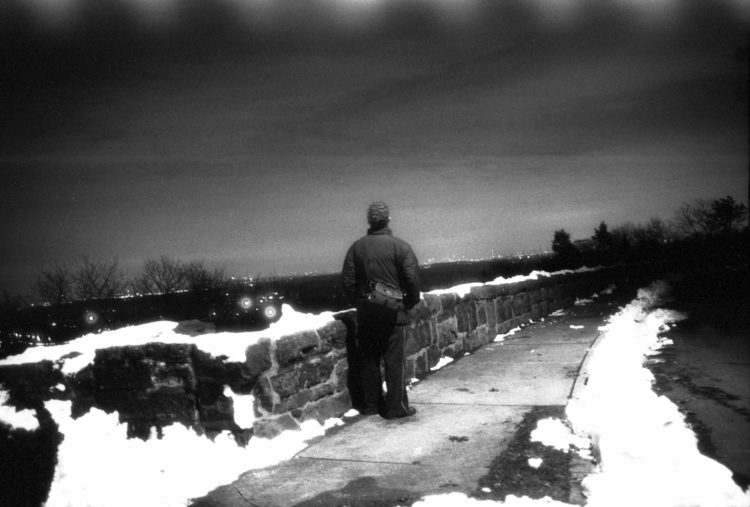 4. Capture the Snow Falling.
And really, what's more magical than that? Consider renting, borrowing or buying a telephoto lens – like one with a focal length of 70mm and up. Shoot at a less wide aperture, like f4 – 6.3 and make sure you have a fast shutter speed. For photos of kids, I usually shoot at 1/250 of a second or faster, but you can go faster for this for snow! You want to play with special effects using depth of field to capture falling and swirling snow.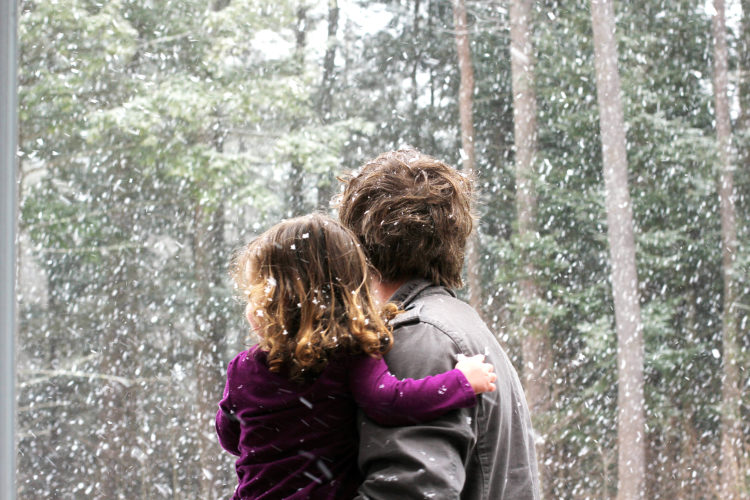 5. Be Aware of Your Surroundings.
This can be true of all photography but there's something about winter, isn't there? For example, have you ever considered that you should watch where you walk? With both beach photos and winter photos, you don't want to put your footprints in landscapes that you might want to later shoot as pure and not walked through. In terms of landscapes, sunrises and sunsets are especially beautiful in the winter and cold weather. And never delete images while you're still outside. Sometimes the light can play with your eyes and not look good as a thumbnail. I've found that photos I've almost deleted wound up being among my favorites, or in the least – among my clients' favorites!
As always, I advise to shoot in RAW. This gives you the best flexibility with post-processing. And make sure you have spare memory cards or buy the largest sized one your camera can handle so that you won't run out of room from the large RAW files. Winter gives some awesome opportunities to advance your skills and have a lot of fun doing so too!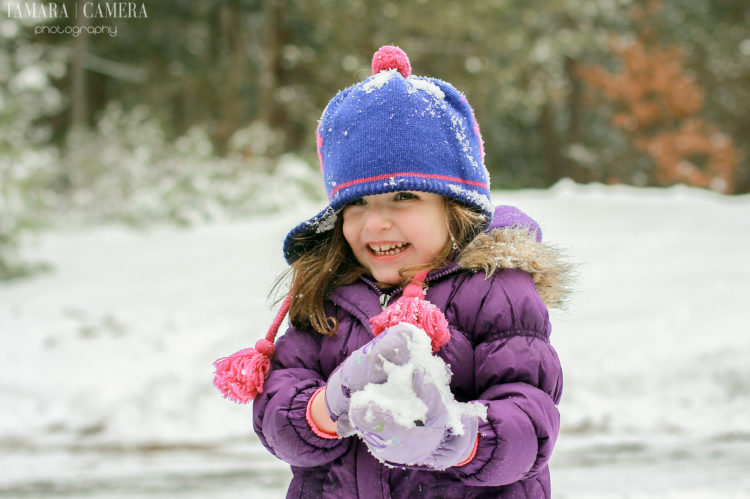 Is Cold Weather Photography For You?
I always wish I did more winter and cold weather photography shoots, and I realize that has to start with me. I've been hired specifically for outdoor photography sessions, but those were almost always at the request of clients, and weren't initiated by me. I believe if you put yourself out there with cold weather photography, you'll be rewarded. If you're a hobbyist, you'll learn a ton and have fun doing it as well. You'll feel more ready for other photography situations. And if you're a professional who has mastered cold weather photography, you're at an advantage over many others in your field.
Looking for more tips on winter photography? Check out these 3 Tips For Winter Photography as well as our photography Pinterest board!