This post may contain affiliate links which may give us a commission at no additional cost to you. As an Amazon Associate we earn from qualifying purchases.
Making your blog posts more Pinterest-friendly is an essential skill for any blogger. We have previously published helpful posts about adding text to images and resizing photos, which help bloggers learn how to effectively use photos in posts.
Let's now take that process to a new level by ensuring your images are protected, and they help people to find your site – especially if a link is broken. It all revolves around learning how to watermark images for your blog.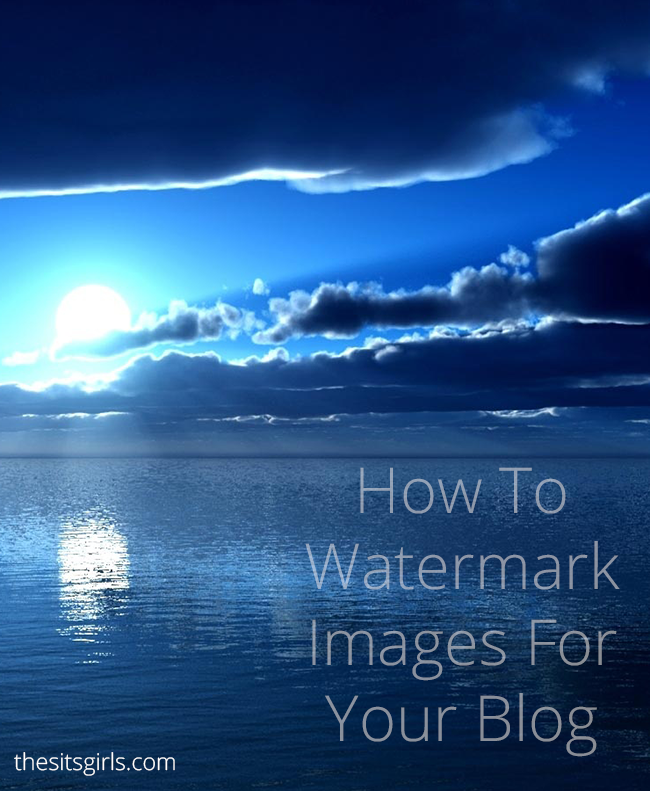 Watermarking Pictures For Your Blog
Why Watermark Your Images on the Internet?
I have friends who are leery to watermark photos for fear of trying too much to look like a "professional" photographer. As a professional photographer, I do use watermarks, but I would be using them for my blog even if I didn't have my photography career.
By watermarking images you are simply saying, "This is my photo." There are so many ways for people to grab photos off of your blog and use them as their own. If you add a watermark, you may deter people from taking your precious images.
Picture Find
If you want to see if any of your images have been used on the web without your permission, you can check out the website: TinEye. TinEye is a reverse image search engine. It's like a Google image search, except it uses pictures instead of text.
How to Watermark Images
In the world of Pinterest, people will pin one of your photos that will hopefully include your blog or business name. This will allow people to find your blog, even if the URL in the Pinterest bookmark is no longer working.
Remember: You want to make it as easy as possible for people to find your blog on the Internet.
I've had a few watermarks since starting my blog and photography business. It has evolved into one that uses the font from my logo, but not the image.
I must admit when I first started my blog, I didn't have a watermark. It seemed like an overwhelming task and I was fortunate enough to have a web designer who helped me learn how to create one.
To add my watermark to my photos, I use Adobe Lightroom software, which has an easy option to export and watermark your image upon exiting the software. If you don't have Lightroom or Creative Suites, PicMonkey is a great way to watermark.
Open your photo in PicMonkey. Click the "Overlays" icon and click "Open your own" to place your logo on top of your photo. This works if you ALREADY have a logo on hand.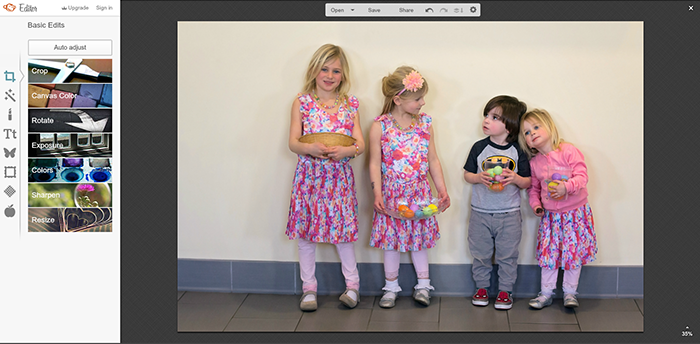 In the Overlay palette, you can adjust the "Fade" slider. You can also drag the image to where you want it in the photo, and adjust the color.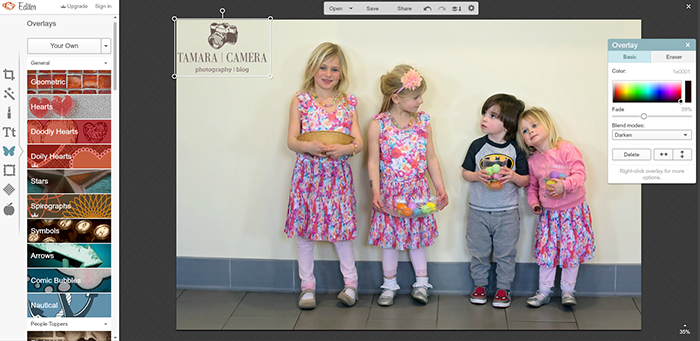 An important skill is to learn to create a logo in the Editor of PicMonkey if you don't already have one, the way I conveniently had one in the overlays step above. Go to PicMonkey and open your photo that needs a watermark. Click the "T" button for text and write your blog name or business name in the font of your choosing. Choose a color and a size as well – you can always reduce the size later. You will also be able to add themes, design elements and fun overlays to images when using PicMonkey.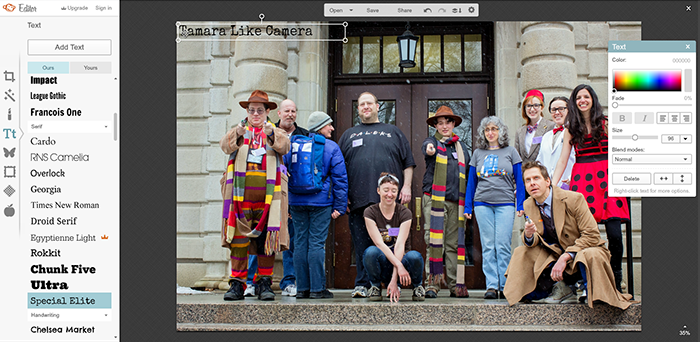 What Types of Photos Should You Watermark for Pinterest?
In the long run and despite your high hopes (and mine), not every post is something that is going to make it on Pinterest. Even if you pin your own site, it may not be repinned.
That's why you want to put your time and effort into posts that you know have a chance at making it big. If you're wondering what types of posts are popular on Pinterest, here is a quick list:
Lists
DIY
How to's
Recipes
Free downloads
From my own experience I have found that certain posts are a lot more popular than others. I often write about my personal life on my blog, instead of a heavy focus on tips and tutorials. When I do focus more on spreading useful and universal information, I am repined more. These are all posts that I have not pinned myself, but that others are pinning.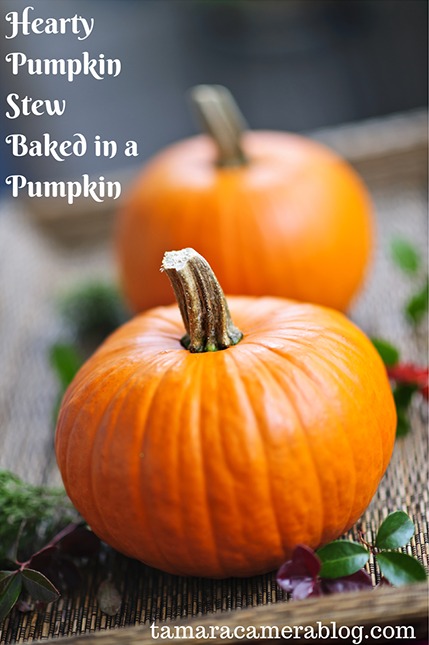 My post A Pumpkin Stew Recipe To Blow Your Mind was very unlike my usual personal posts, but it was fun to watch it travel throughout Pinterest. I created the image in Canva and I was so happy to have my watermark there, so people would know where to find me!
Watermarks add a unique and personal touch to all of your blog post photos. Enjoy!