This post may contain affiliate links which may give us a commission at no additional cost to you. As an Amazon Associate we earn from qualifying purchases.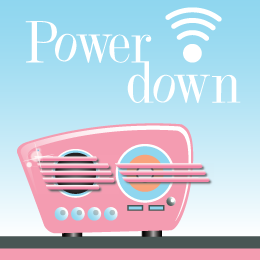 Some time ago we added Power Down, an inspiring reminder to us all that we have to take breaks from social media in order to be good at any endeavor we take on in the online space. It began with a podcast, but we ran into a few technical difficulties and wanted to give you the best experience we could, so….
*drum roll please*
Power Down is coming back and YOU can take part LIVE!
We're working on creating a show that you can witness, watch and listen to, AND even ask questions or make comments as we go!
Cool, huh?
We'll be doing a Google Hangout that you can join and we'll be live-streaming it through our Facebook page! Our first guest will be Stephanie Precourt, along with Tiffany Romero and Heather King.
Come and hear her story as we begin our Power Down journey again on Thursday, September 19 at 11:00 AM PST / 2:00 PM EST.
How to Join Us for Power Down
Our friends over at MomSmack introduced us to this new application called 22 Social. We will be talking more about this application in the coming weeks as it will play a huge role in Power Down!
On Thursday, head on over to our Facebook page and in the tab boxes you will see the application to join our Power Down chat. You will simply watch the Power Down broadcast on our Facebook Page. You also have the option of watching the Power Down chat on our Google+ page.
We look forward to having you join us this Thursday, September 19 at 11:00 AM PST / 2:00 PM EST!