This post may contain affiliate links which may give us a commission at no additional cost to you. As an Amazon Associate we earn from qualifying purchases.
We know you have a lot of to-do lists this season. Santa understands. He is the original list maker (and he always checks it twice). Are you ready for his visit? Using our Dear Santa printables, now available in the Marketplace, will help to enhance your kids' Santa experience this year without you having to do a lot of extra work.
A quick download and print, and you are ready to bring the magic of Santa to your home.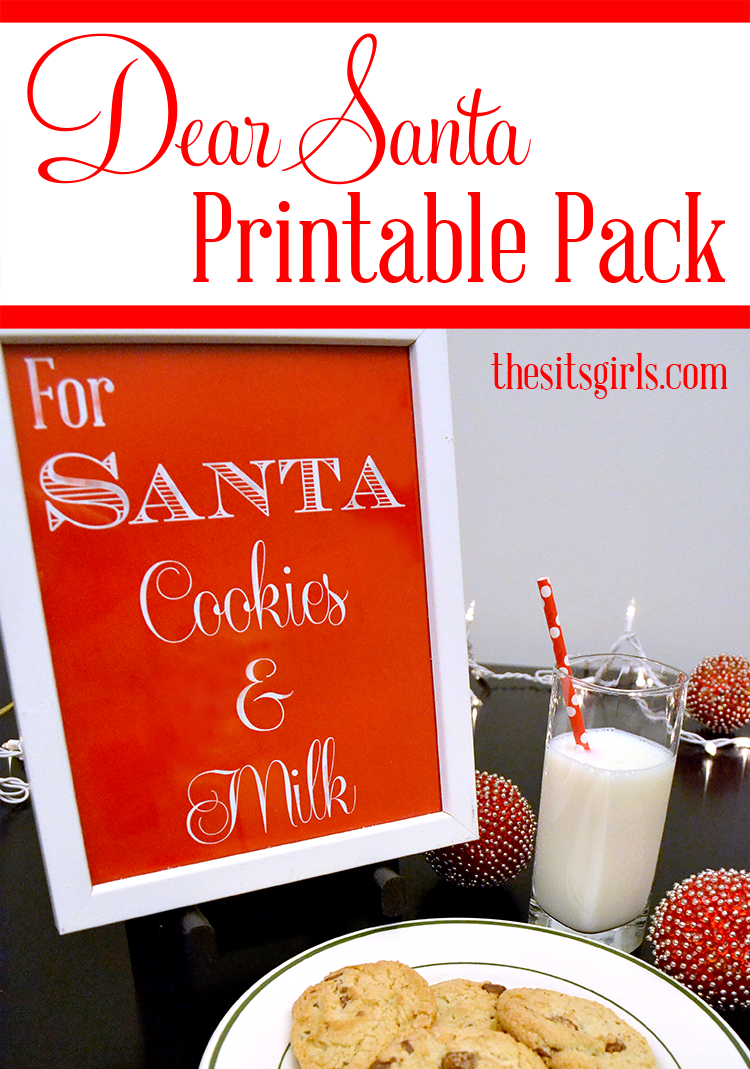 Dear Santa Printables
The Dear Santa printable pack adds extra fun to your Christmas traditions. We have everything you need to make Santa's visit magical.
Start your Santa celebration with the Dear Santa Letter. The fill-in-the-blank template is perfect for kids of all ages. Once they write their wish list, it will be easy for you Santa to know exactly what they hope to find under the tree this year.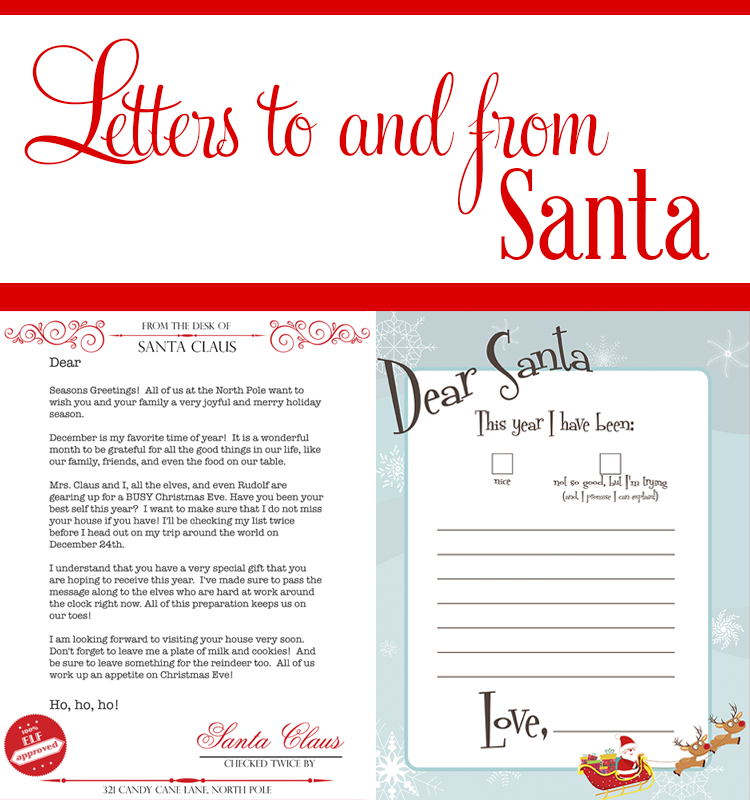 "Did Santa really get that letter we sent?" Your kids will be delighted to receive this response letter from Santa. It is a cute way to reinforce that he is checking that list twice, and is hard at work getting ready for Christmas.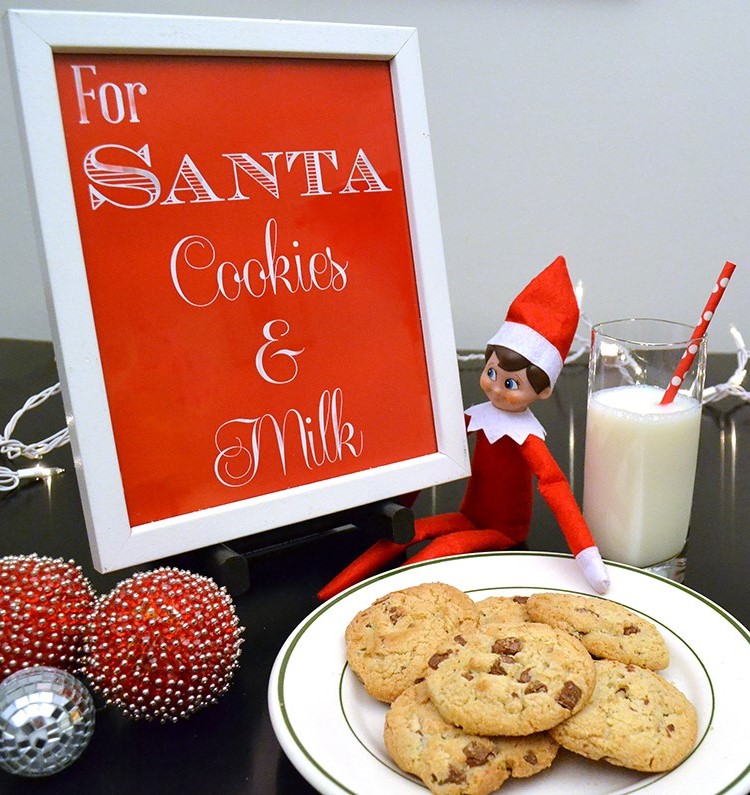 On Christmas Eve, the magic will be real when you print out this Cookies and Milk sign. You can help your kids place it in a picture frame, so Santa can easily find his cookies.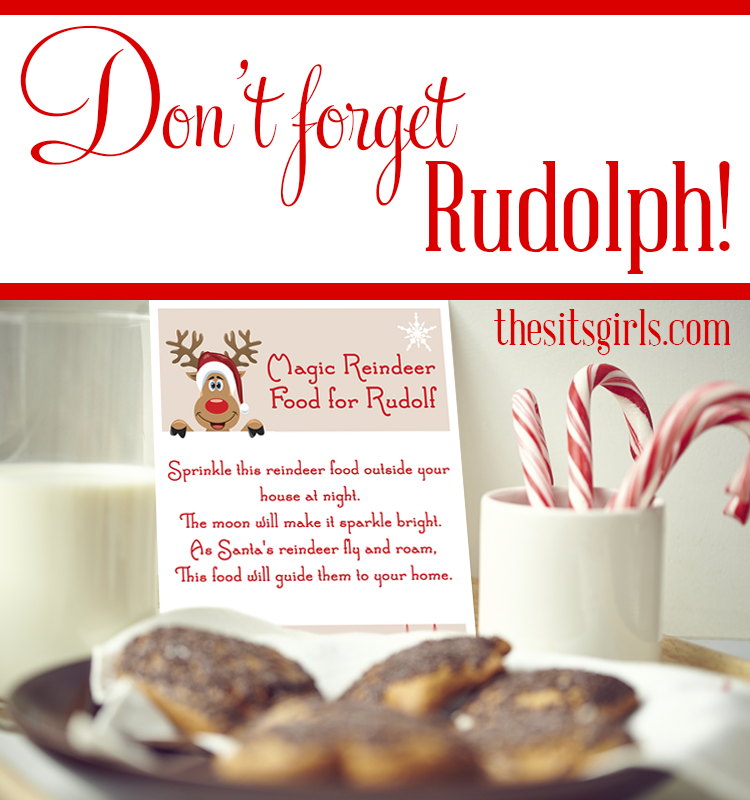 Don't forget to feed the reindeer! It is hard work carrying Santa's sleigh full of gifts around the world in one night. With our fun sign, poem, and bonus recipe for magic food, the reindeer will be able to follow a glittery path straight to your home.
Bonus: Pin The Hat On The Snowman Game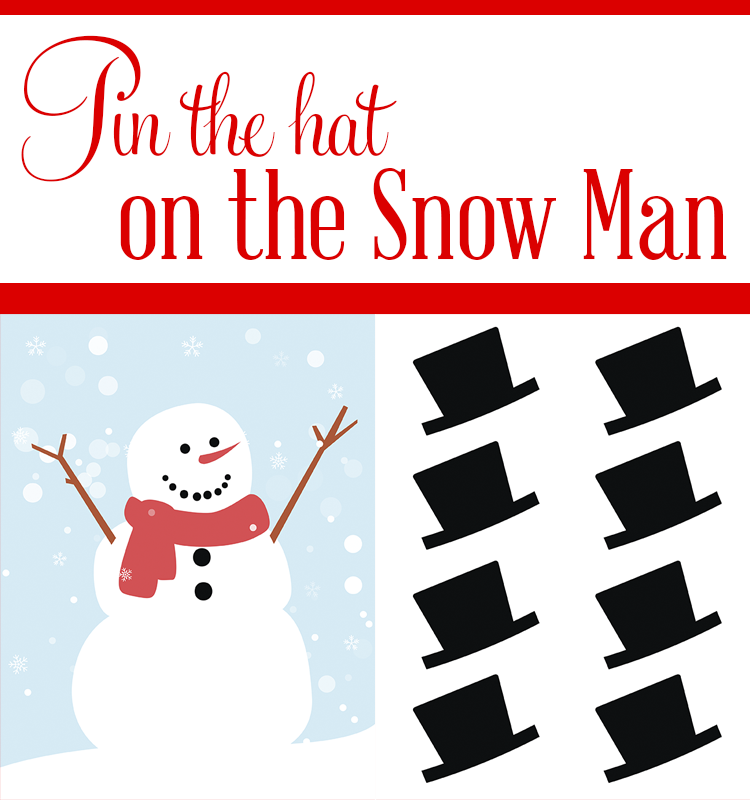 Similar to Pin The Tail On The Donkey, this game will have the whole family laughing. It can be a fun Christmas afternoon activity, or Santa could send it with his letter as an early gift.
You can find the Dear Santa Printable Pack in our Marketplace, along with other cute Christmas printables you don't want to miss.