This post may contain affiliate links which may give us a commission at no additional cost to you. As an Amazon Associate we earn from qualifying purchases.
Every so often a movie comes around that captures the hearts of kids and adults. For our family it was The Greatest Showman. The music, the message, and every character captured our hearts, and we were quickly circus obsessed. My daughter was enthralled with the magic of the circus show, and then became obsessed with one of the main characters, named Annie. The Greatest Showman Circus Costumes are perfect for any carnival loving kid, and their parents too!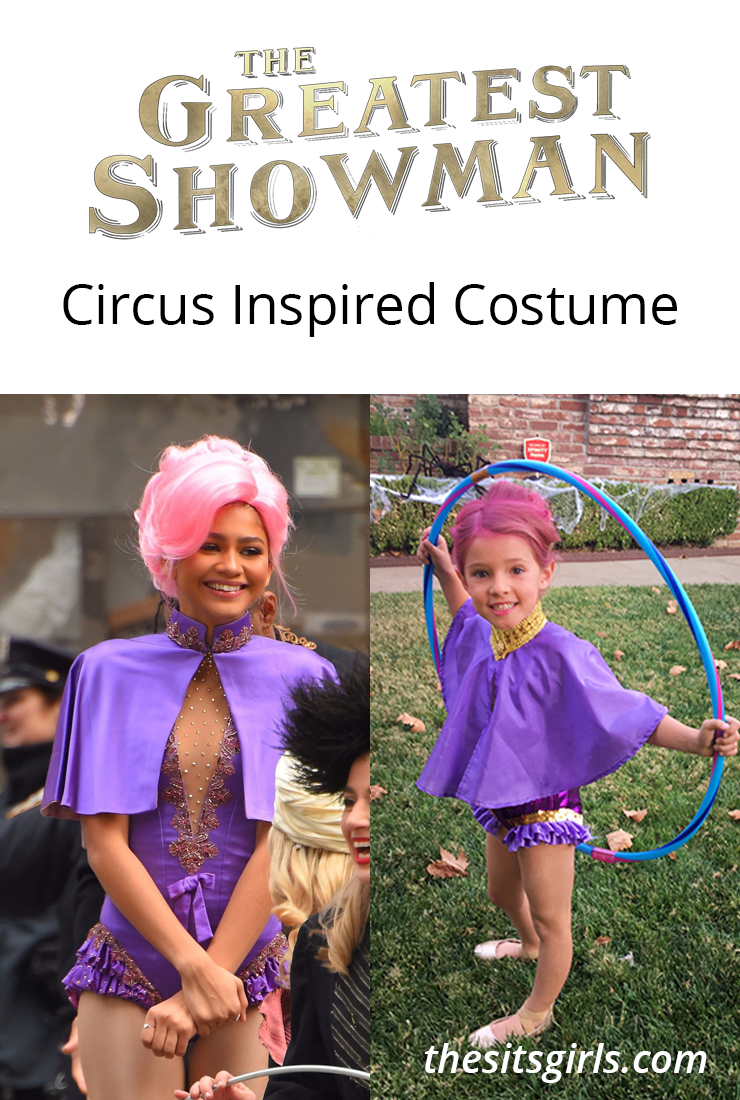 The Greatest Showman Circus Inspired Costumes
In the movie, Annie is the beautiful trapeze artist that steals the heart of all. She glides through the air with pink hair and a purple costume. It was quite an issue to find a costume that was similar to her actual outfit. We ended up having to piece different elements together, but we love the effect!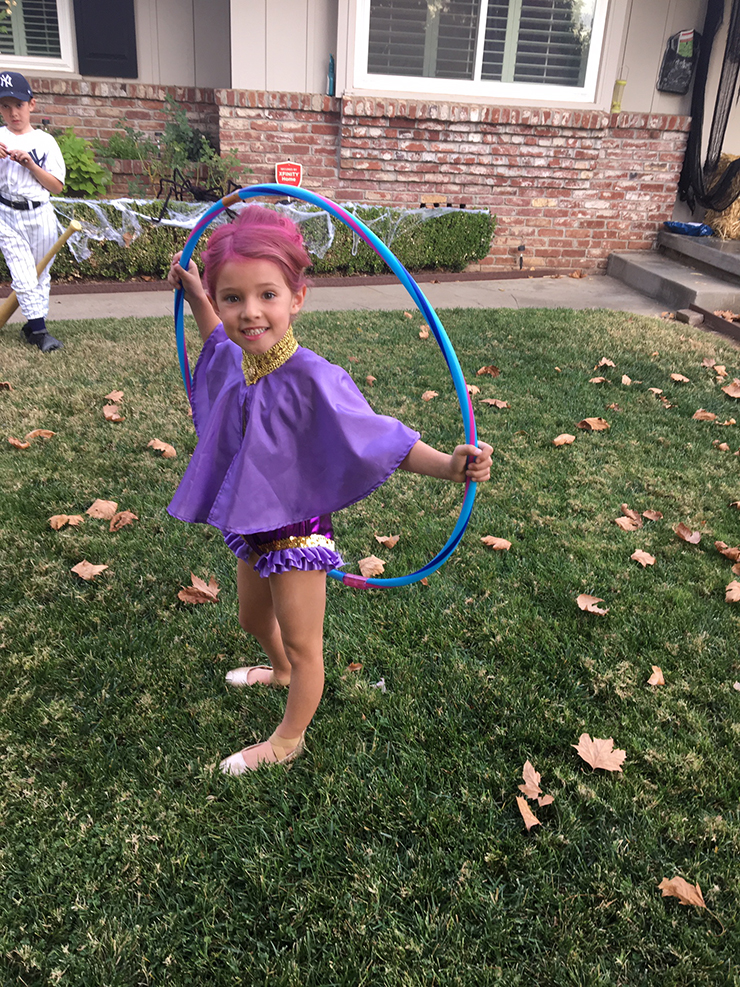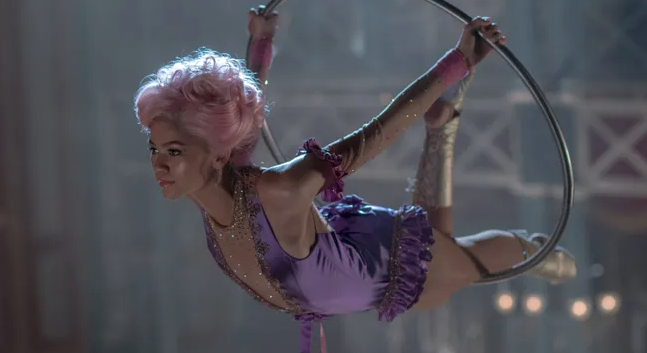 For the base of the costume we found an awesome purple leotard on Amazon. I added some purple ruffle trim around the leg openings to match her costume. And if you look closely, you can see that there is some gold trim above the ruffles. The gold trim served as a perfect "cover up" for the blending of the ruffle and the sequin.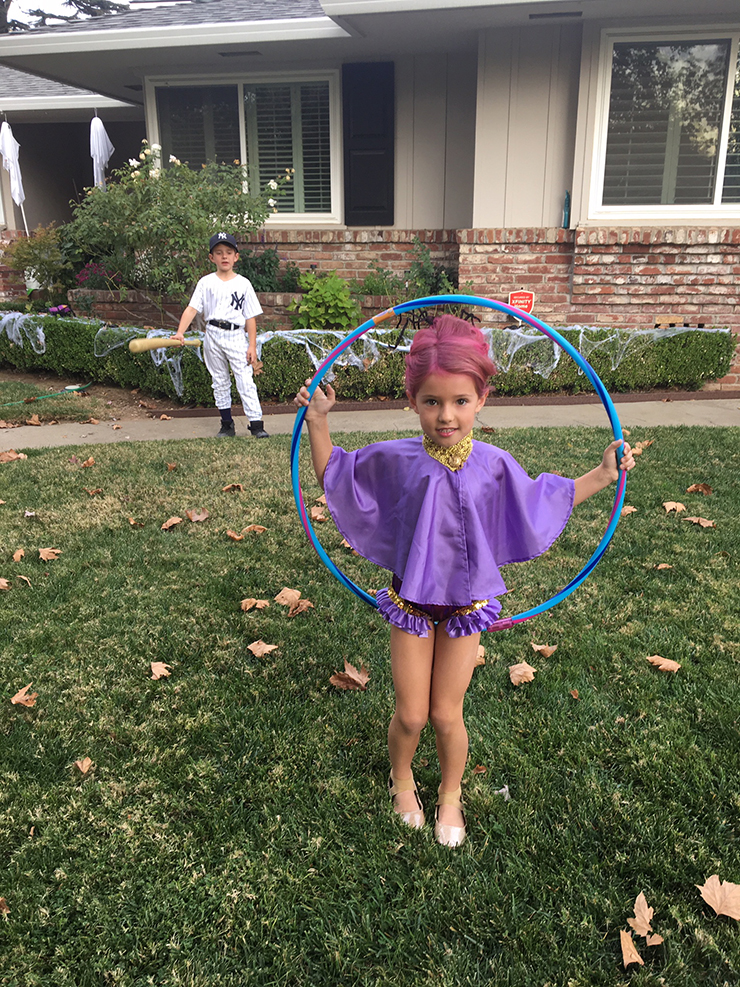 We made a simple purple cape because, before she performs in the movie, she wears a cape. And it's also because it can get a tad chilly in October! The final step was recreating the hair. The pink wig she wears in the movie is pretty much her signature look. At first we were going to go with a wig, but then decided that pink hair spray would actually work better, and be far more comfortable!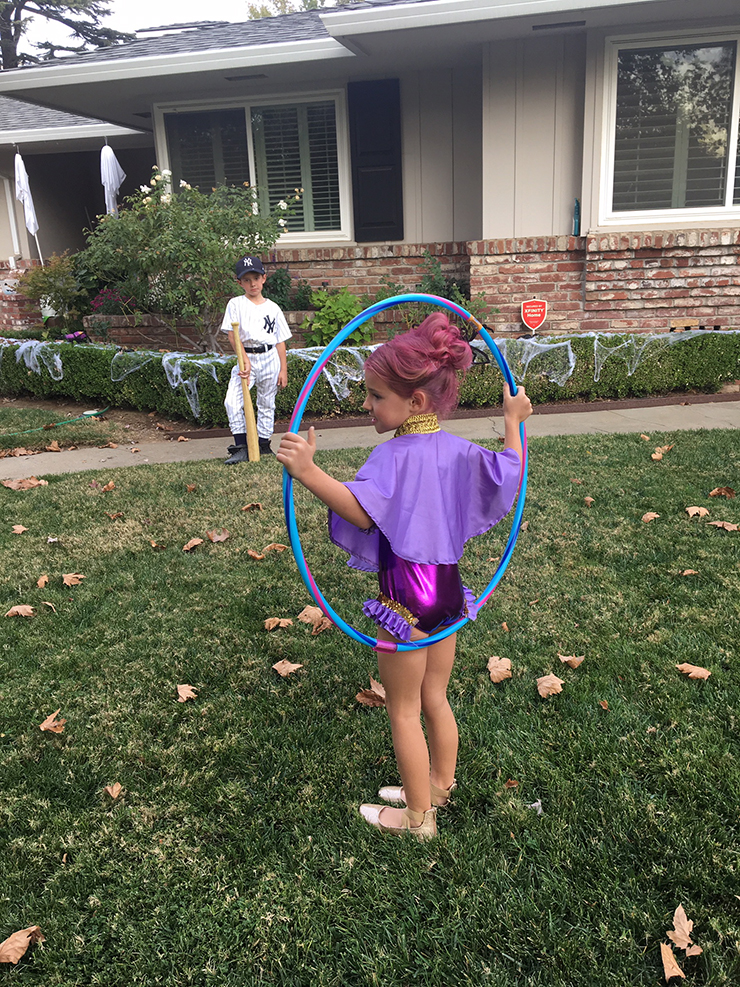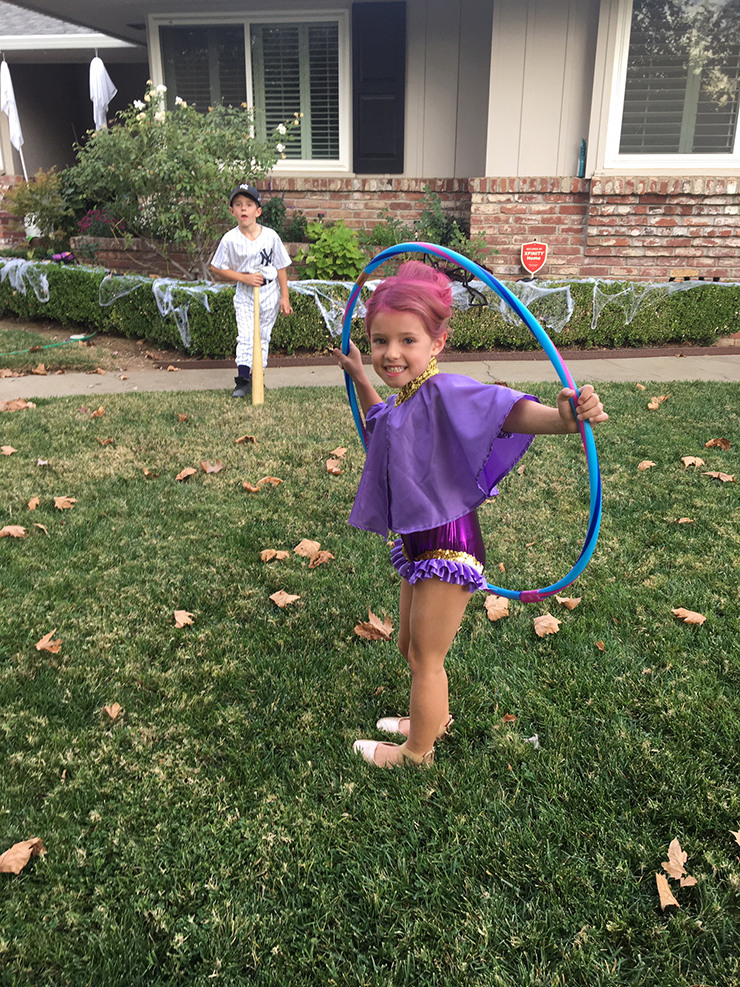 The hula hoop was the final touch for a photo op! We got tons of compliments, and my daughter felt like a true star! If you have no time to make a costume, you can always snag one here! Whatever you do, don't forget to add your ring leader!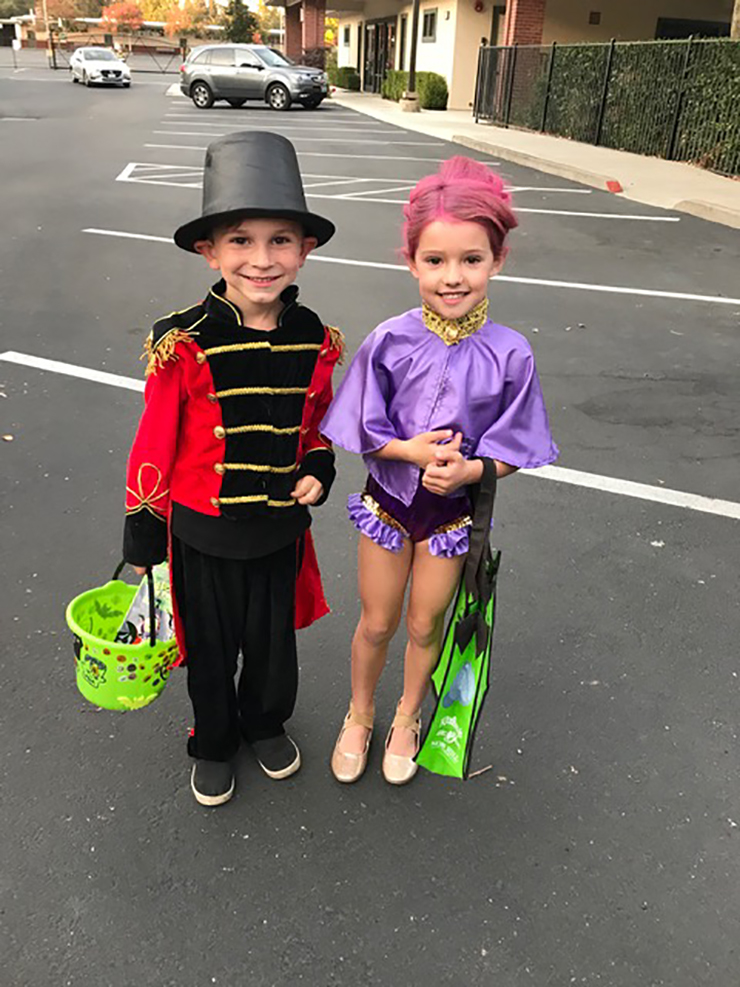 Check out these other fun Halloween costumes: