This post may contain affiliate links which may give us a commission at no additional cost to you. As an Amazon Associate we earn from qualifying purchases.
I love the idea of decorating sugar cookies, but I've never been very good at the baking part. Luckily you can substitute rice krispie treats in place of the cookies and decorate until your heart's content. These Valentine's Day Rice Krispy Treat Pops are so easy and fun to make that you can get the whole family involved!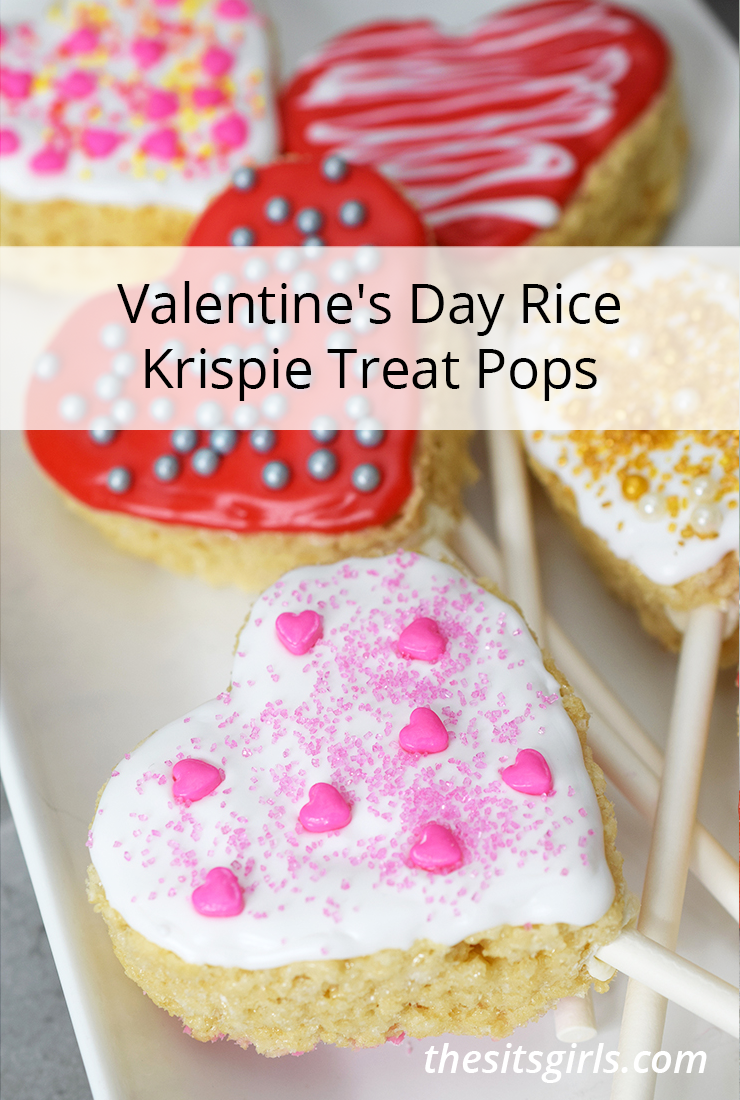 Valentine's Day Rice Krispie Treat Pops
Supplies you will need for your Valentine's Day Pops:
How To Make Rice Krispie Treat Pops for Valentine's Day
You can make your own rice krispie treats, or you can do like I did and start with a pre-made sheet.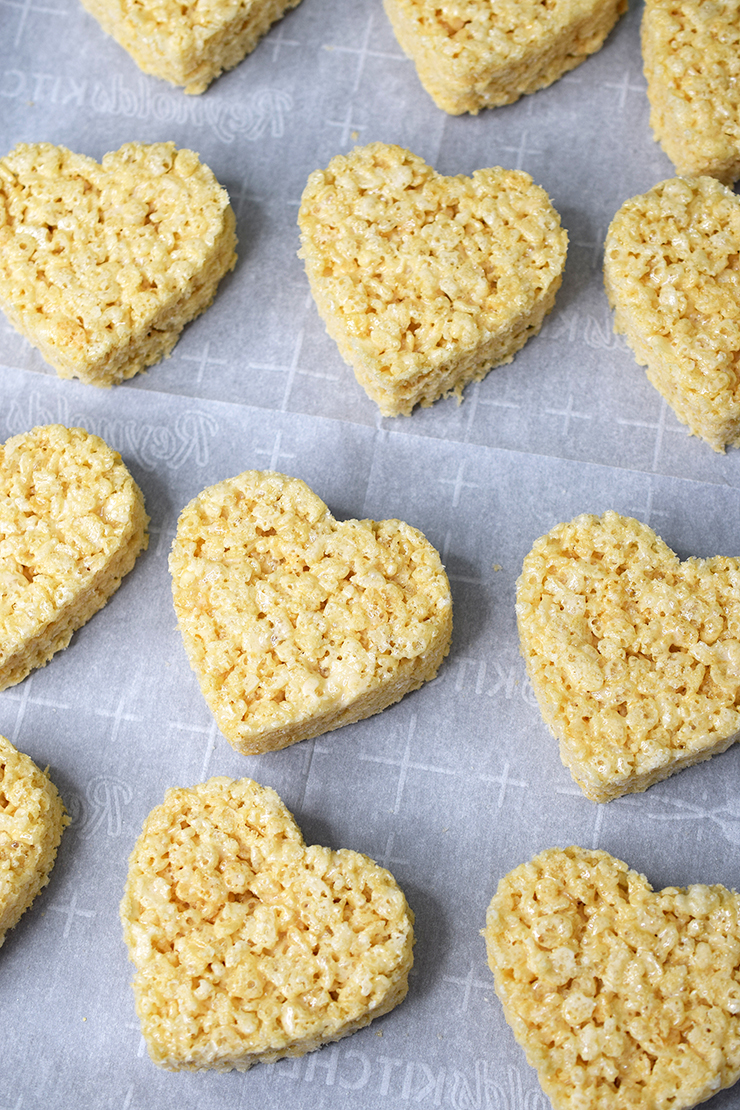 Use your cookie cutter to cut out your heart-shaped rice krispie treats. It's helpful to have something on hand like a small plate to push down on the cookie cutter since the treats will require a fair amount of pressure to cut.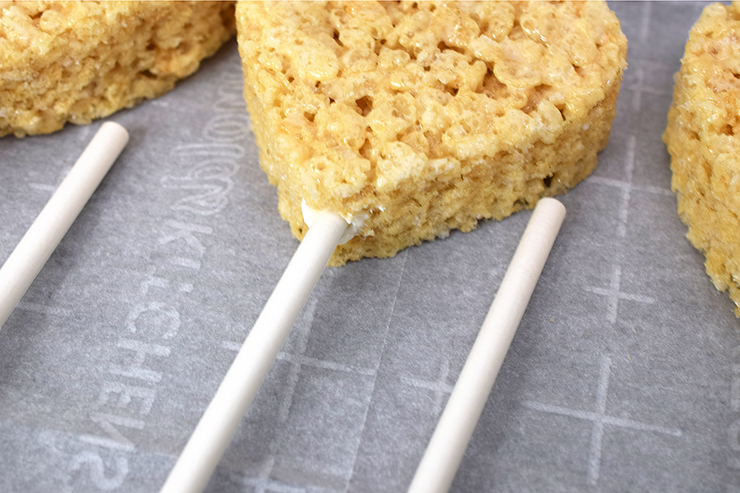 Use a cookie pop stick to poke a hole in the bottom of each heart. Dip your sticks in cookie icing or melted candy melts and press it into the hole you pre-poked in the bottom of the heart. If you use cookie icing be aware that it takes a few hours to harden, so you'll want to leave your rice krispie treat pops alone until the icing has set up so that your stick will stay securely in place.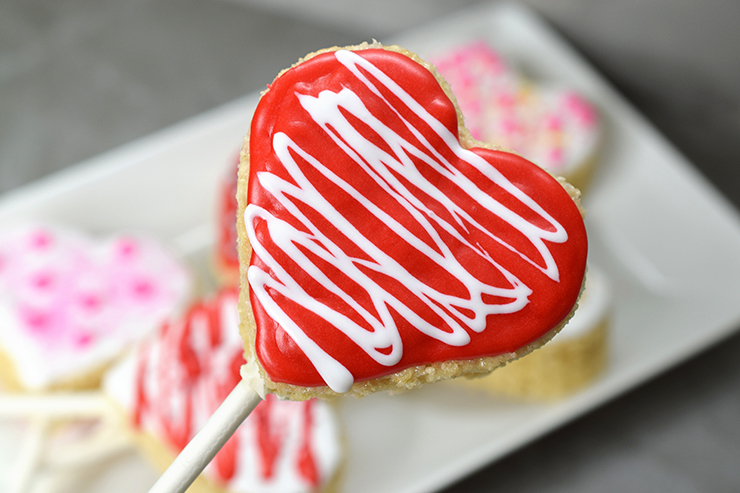 The next step is decorating!
Trace around the outer edges of your hearts with the cookie icing, then fill everything in.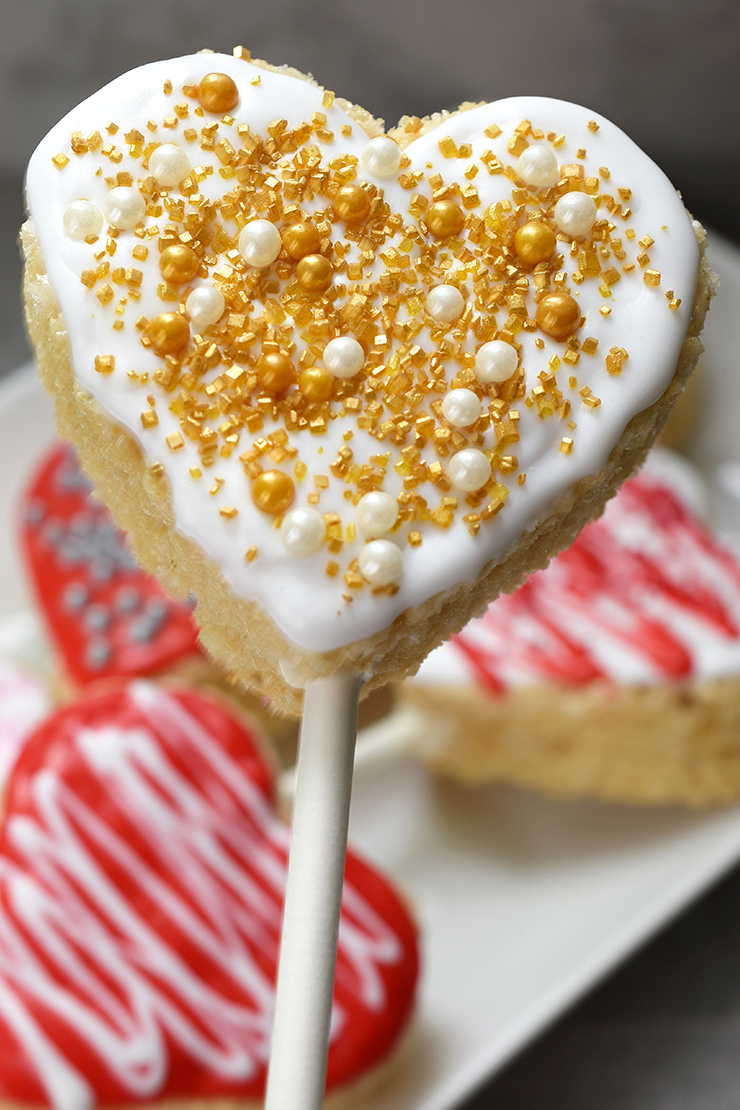 Drizzle with more icing in a different color, add sugar sprinkles, candy pearls-whatever you can dream up!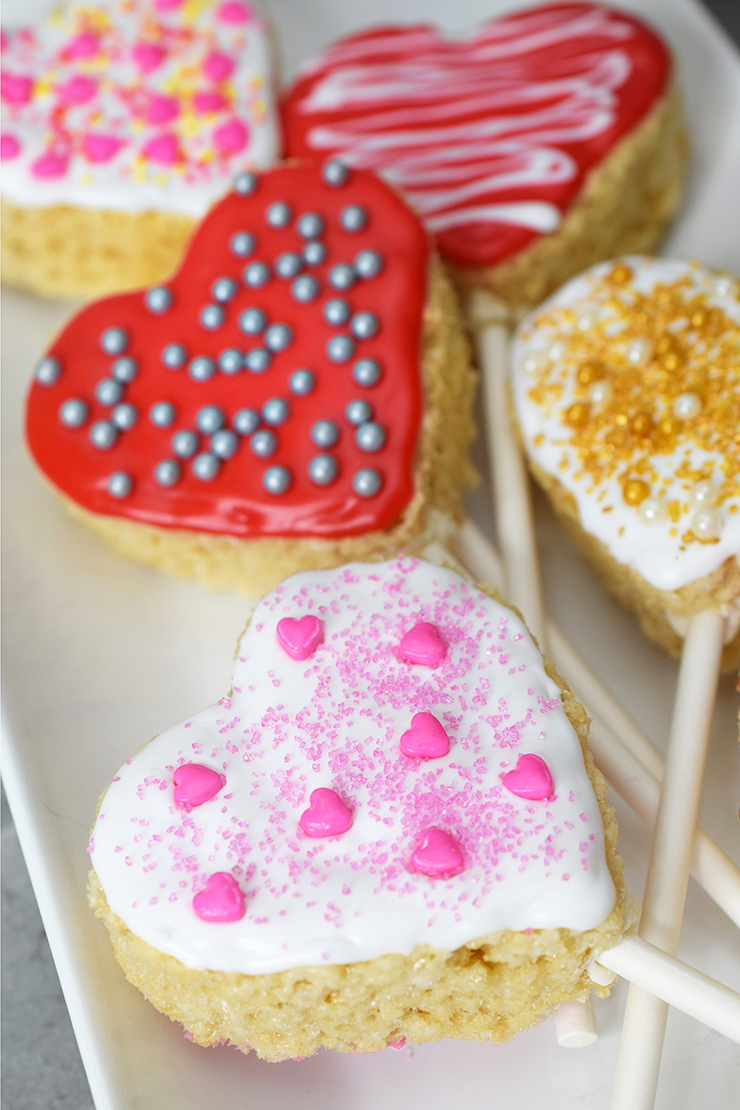 Allow the cookie icing to fully set up before stacking them for storage or placing them into treat bags.
Keep Reading: Want to make more treats for Valentine's Day? Try these Chocolate Kiss Flowers!