This post may contain affiliate links which may give us a commission at no additional cost to you. As an Amazon Associate we earn from qualifying purchases.
There's so much talk about SEO (Search Engine Optimization), it's impossible to keep up.
Maybe you've read posts on writing copy that is "search engine" friendly, but you are not really sure what it means, or more importantly, how to do it.
Never fear! This post gives you 12 tips to make SEO for you as easy as possible. We're covering everything from keywords to Google Analytics to Google sitemaps.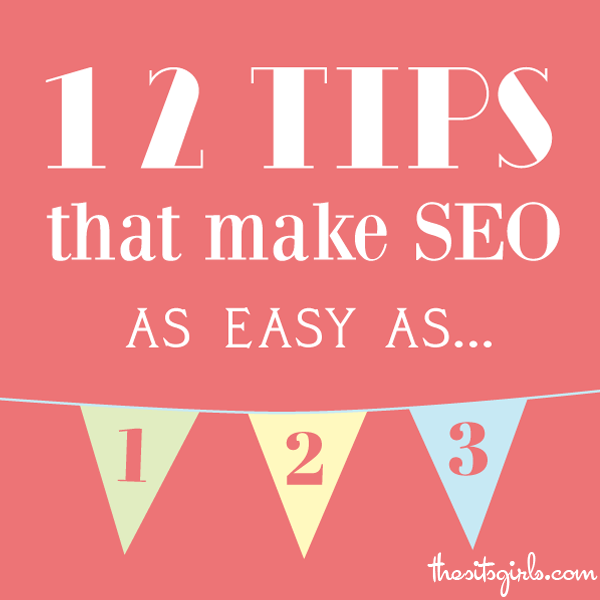 12 Tips for Making SEO For You Easy As 1-2-3
We're here to help make SEO work for you. These are the secrets all bloggers need to know!
Understanding Keywords and Phrases
Keyword usage is confusing to many bloggers. You want to optimize your blog and get some Google juice, but you're not sure what keywords to use, where to put them, or how often to use them.
Here are some basic tips:
How to Use SEO to Increase Traffic To Your Blog
The importance of search engine optimization cannot be denied. We've seen firsthand how paying attention to things like backlinks and domain names and keywords can result in big changes in the organic traffic Google directs to a blog.
Create a Domain Name for Your Blog:
Rather than being under the umbrella of a "blogspot" address and giving your good SEO to another company (like Blogger), strike out in the world and register your own domain name.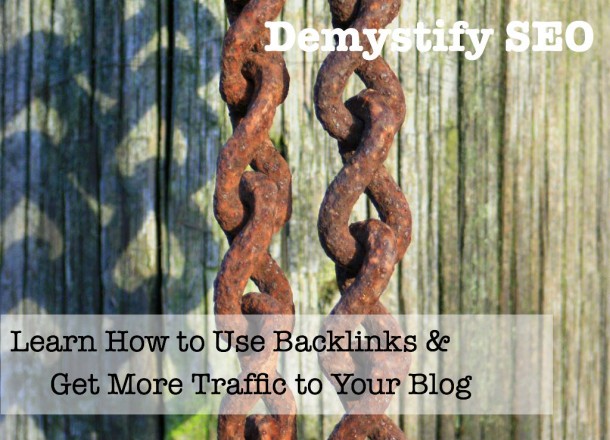 How to Increase Traffic to Your Blog Using Blekko:
Backlinks are important to every blogger. They contribute to our Page Rank and where our blogs show up in the search engines for keywords we are targeting.
SEO Browser:
Search engines like Google send software (often called "bots") to crawl around your blog and pick up information they can store in their engine and report back to those who search. If you understand how search bots see your blog, you can more easily see where your most important content should be.
Google Plus and SEO
Google+ is the latest social media / SEO craze these days.
What makes Google Plus unique is that it integrates social and SEO with your identity into the Search Engine Results page. If you do not have a Google+ account, you need one.
How To Set Up a Google Plus page For Your Blog:
Take time to explore and familiarize yourself with this tool for your blog-branding toolkit! Setting up a basic page for your blog takes about 10 minutes.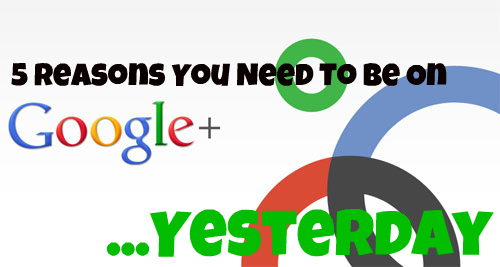 Why You Need to Be On Google Plus Yesterday: Get the skinny on why your relationships to other Google Plus users play a role in determine your Google ranking.
How Google Plus Events Are Redefining Social Media:
What sets Google Plus Events apart is the Party Mode function where guests can contribute their own pictures during and after the event. Invitees can also add their comments. All of this extra functionality creates a new dimension to a typical "get together."
Google Analytics and Other Tools
You spend a lot of time crafting excellent content for your blog. However, it's important to understand how to interpret the results from your SEO efforts and ensure that Google and other search engines can find your blog on the web.
Easy Guide to Understanding Google Analytics:
Maybe you're like other bloggers and know about this great tool, but have no idea how to interpret the information you receive, or find it overwhelming and confusing. This post makes it easy for you use Google Analytics.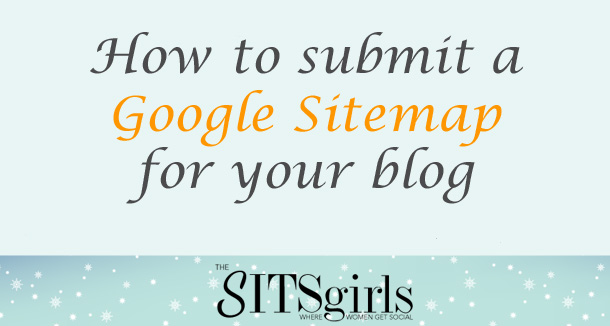 How to Submit a Google Sitemap:
There is a quick process required to submit a Google sitemap. While Google regularly crawls content, submitting a sitemap ensures that your content is not missed, or even crawled a bit sooner.
Get the Yoast Plugin:
If you are on WordPress, the easiest way you can work on SEO and improve traffic is with the Yoast plugin. It quickly allows you how effectively you are utilizing keywords in your posts and ensures that your site is Google friendly.
Let's Talk SEO
Do you have a post on SEO to recommend? We'd love to hear about it! Head over to our Facebook fanpage and let's discuss. You can also leave a link here in the comments. If you post has a pinnable image, we'll get it linked up on our SEO Pinterest Board.