This post may contain affiliate links which may give us a commission at no additional cost to you. As an Amazon Associate we earn from qualifying purchases.
Do you have a strategic plan for your blog? If not you might want to start thinking about creating one. Having a strategic plan for your blog can not only help you grow your blog but help keep you on track.
It can be easy to lose focus of what your blogging goals are. Having a plan will help you achieve your goals and get you to your end game plan!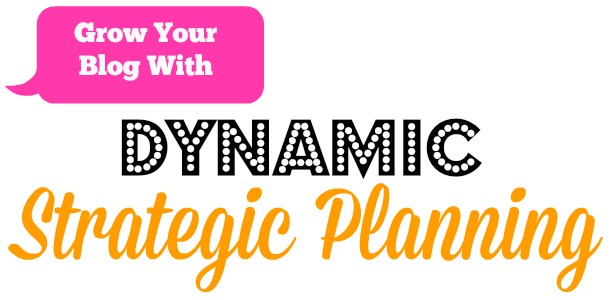 Meeting Your Blogging Goals with Strategic Planning
Do you want to grow your blog? What plans do you have for your blog? What is your blog's purpose?
Pretty much every person who is successful in business will assert that you need to develop a strategic plan. Come see how I applied the concept of strategic planning to my blog and download your own FREE blog strategic planning template!
Read the Full Post Here: Grow Your Blog With Dynamic Strategic Planning