This post may contain affiliate links which may give us a commission at no additional cost to you. As an Amazon Associate we earn from qualifying purchases.
Content is king. Along with the great words you write, knowing how to strategically use links in your posts, and what kind of links to use, is super important. I'm going to give you an overview of the different kinds of links for our blogging tips and tutorials series, and share with you some of the ways I use links in my blog to drive more pageviews and build authority in my niche.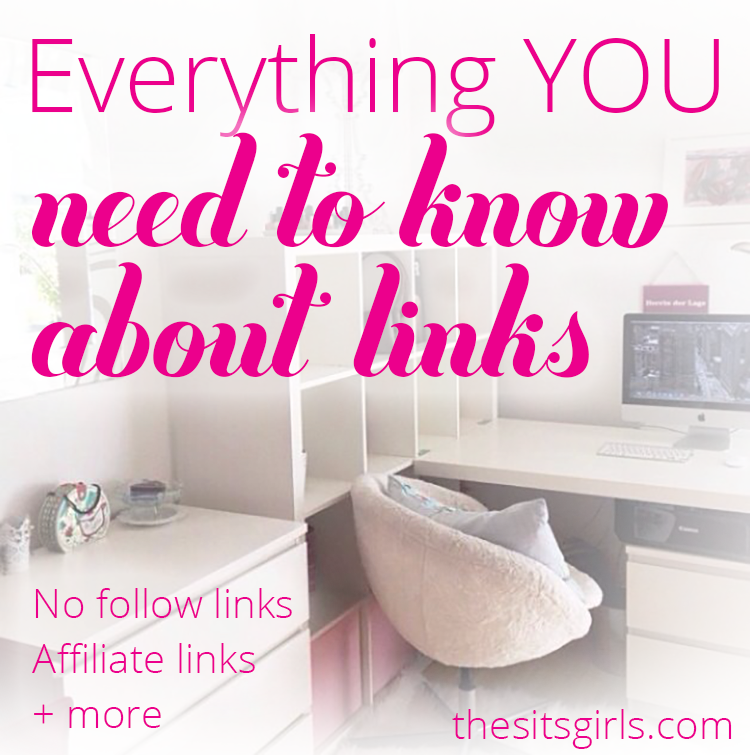 Everything You Need To Know About Links For Your Blog
An internal link is a link to another post or page on your own blog. An outbound link sends your readers to another site. It is good to have a mix of the two on your blog. Being able to provide useful information on your own site is great, but it is also important to show that you know where to go to find related information from other experts.
An internal link to a related post on my blog goes in the first paragraph of each new post I publish. Not just any old link is used. I try to link to a post that has done well, and will give this new post link juice. Links above the fold of a post are weighed more heavily by search engines.
Affiliate links are used when I share fun learning tools and craft products on my blog. They are a great way to easily bring in extra income from my blog. It is super important to place a warning before the link stating that it is an affiliate link. I place the disclaimer right before the paragraph that shares that link.
NoFollow links must be used for sponsored posts. I also use them for links I share that are not my own. There are pros and cons when you NoFollow outbound links. I tend to lean toward the pros.
Linking to a category and not a similar post can cause analysis paralysis. There may be too much to look at. Again there are pros and cons. I have read articles about people that think it is a must and others that say, "Don't do it!" You have to decide which link is offering the best information.
My posts always end with a call to action link. Readers are invited to leave a comment below the post or to stop by my Facebook page and share their thoughts and ideas related to the post. I have an outbound link that directs readers to my Facebook page. You could easily invite your readers to check out your related Pinterest board or Instagram pictures if that is where you focus your social media time. Then provide your readers with the link you want them to follow.
Here are some great resources for linking tips:
I love Penelope Trunk's post on 9 Ways to Think about Linking in a Blog Post. She walks you through how she decides what to link to. Everything from true love links and hat tip links to respect gains respect links.
Using Outbound Links to Improve Your Blog from Vandelay Designs is another resource. It walks you through the hows and why of sharing links. This post is short, sweet, and filled with great tips.
Finally, a post right here on the SITS Girls: How to Find and Fix Broken Links is super important to read. Once you decide how you want to use links, you want to make sure they are all pointing to working sites. If you have moved from one platform to another, you will want to go back and make sure that all your internal links are still working properly.