This post may contain affiliate links which may give us a commission at no additional cost to you. As an Amazon Associate we earn from qualifying purchases.
You spend a lot of time crafting excellent content for your blog. However, it's important to ensure that Google and other search engines read your site. Does Google know your content is there?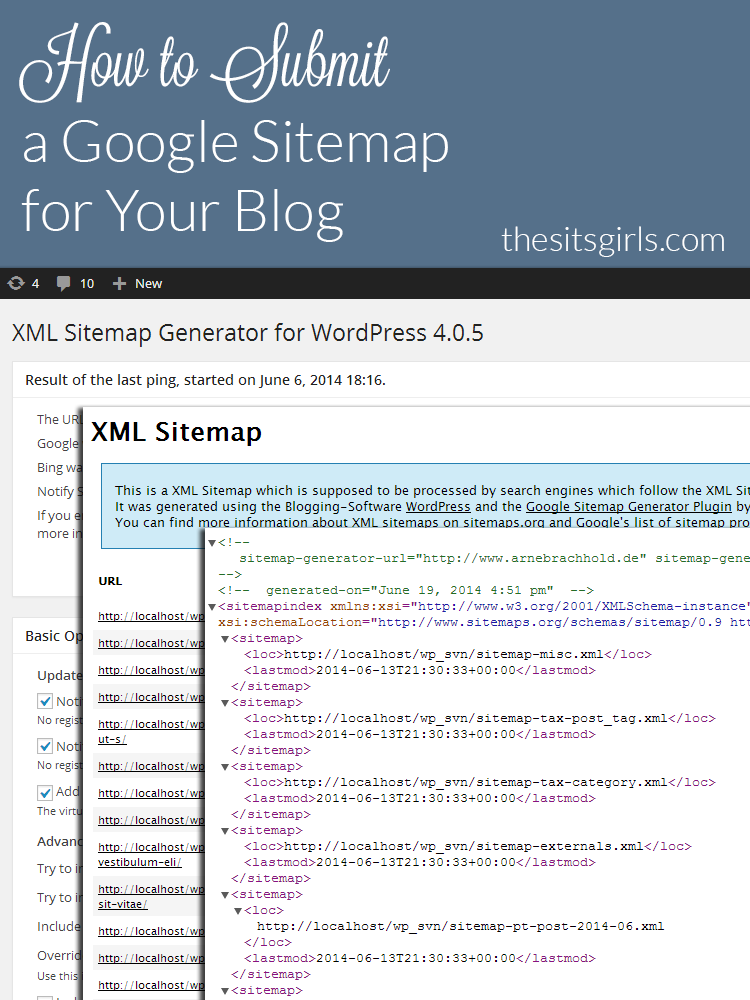 How to submit a Google Sitemap
This is where Sitemaps come in to play, and luckily, there is a quick process required to submit yours to search engines- especially Google.  Essentially a list of pages on your site, Google explains, "sitemaps are a way to tell Google about pages on your site we might not otherwise discover." While Google regularly crawls content, submitting a sitemap ensures that your content is not missed, or even crawled a bit sooner.
So how do you create a sitemap? Google gives you the format, that is also used for Yahoo and Bing, among other search engines, in their Creating Sitemaps help. Or, you can try an online generator like this one found here to create a specific one for you. Are you on WordPress? (Brownie points if you are!) There are several plugins that will generate sitemaps for you, like the Google XML Sitemaps plugin.
Once you create your sitemap in the manner that is comfortable to you, go to Google's Webmaster Tools to submit it. Or, follow the alternate instructions from Google here. Just be sure to submit according to the guidelines- Google's attention can determine whether everyone and their mother is reading your site— or if it is just your mother reading the site.
Have you submitted your sitemap yet?