This post may contain affiliate links which may give us a commission at no additional cost to you. As an Amazon Associate we earn from qualifying purchases.
Have you ever came across the dreaded 404 Not Found Error on your blog or another blog? Did you know that this means a link on your blog is broken? Broken web links are not good for a number of reasons. Thankfully, fixing broken links is pretty simple to do. There is even a plugin that can help you out with this.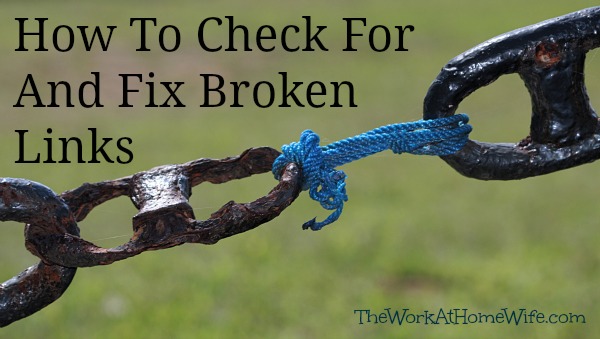 How to Fix Broken Web Links
If you own a website or blog, sooner or later you are going to start accumulating broken links. Also called "link rot," broken links happen for a number of reasons. Web pages get deleted. Websites get abandoned. Affiliate promotions change. No need to panic. You can handle this!
Read the Full Post Here: How to Check & Fix Broken Links