This post may contain affiliate links which may give us a commission at no additional cost to you. As an Amazon Associate we earn from qualifying purchases.
If you use Blogger to run your blog, you can follow this easy tutorial to learn how to create a domain name right from your settings panel. It is extremely simple and you'll quickly wonder why you didn't do this sooner!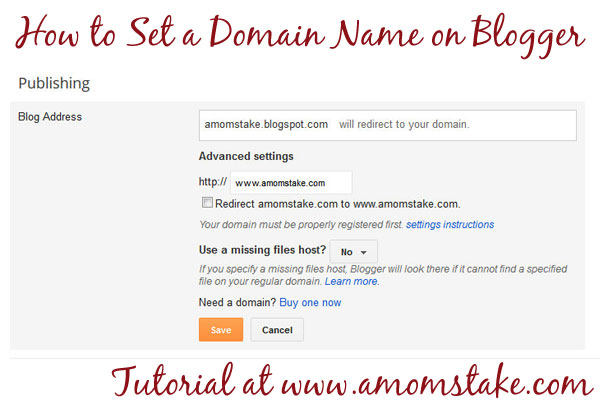 How to Create a Domain Name For Blogger Blog
If you are serious about blogging and looking for ways to improve your blog one of the most important things you can do is learn how to create a domain name for your Blogger blog. You can easily set up your domain name right inside of the Blogger platform and you won't loose any of your posts or data.
This easy tutorial will show you what to do!
Read Full Post Here: Blogging Tip: How to Set a Domain Name in Blogger