This post may contain affiliate links which may give us a commission at no additional cost to you. As an Amazon Associate we earn from qualifying purchases.
Are you writing sponsored content? Or just interested in learning about what a no follow link is?
If yes, then you are in the right place!
The below video tutorial will show you how to create a no follow link and explain when you should use one.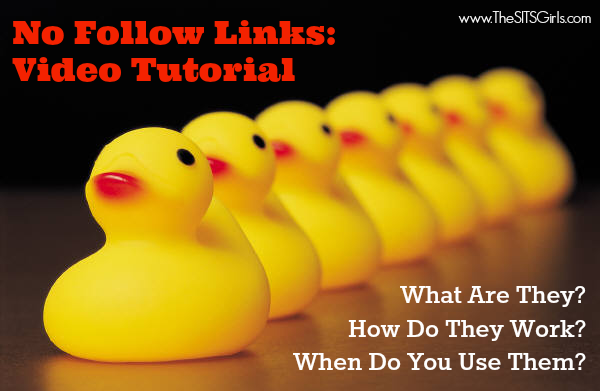 How to Create a No Follow Link
If you are working with brands whether in terms of sponsored posts or sponsored reviews, then you need to know how to create a no follow link. Using no follow links are very important to not only protect your page rank, but also to ensure that you AND the brand are complying with FTC Guidelines.
Watch this video tutorial to get all the info you need in under 2 minutes! Not only do we address the how's and why's of no follow links, but we also show you how to construct one using HTML.
For more great SEO tips, be sure to check out our Pinterest board on SEO Made Easy.
Looking for More Tips?
Did you enjoy our video on no follow links? If so, then keep reading!