This post may contain affiliate links which may give us a commission at no additional cost to you. As an Amazon Associate we earn from qualifying purchases.
There are a lot of websites out there geared toward gathering traffic and search stats for your website. However, if you're not using Google Analytics, then you're missing out! Google Analytics is far more accurate tool, and more trusted by advertising companies. It's one thing to have Google Analytics installed, embedded, and tracking your website, but another to actually use it. Once you learn how to use Google Analytics, you're best off throwing away other third party stat counters.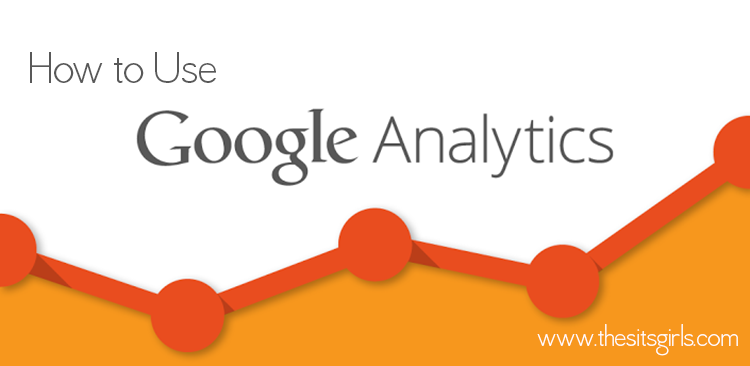 How to Use Google Analytics
Your first step is creating a Google Analytics account. If you already have a Google account, you can simply sign up, and your Google Analytics account will automatically sync with your Google account.
Add your website to Google Analytics.
Simply go to add account, or under the Admin tab, you can also add a new account. Once you add your website, you will be given a tracking ID.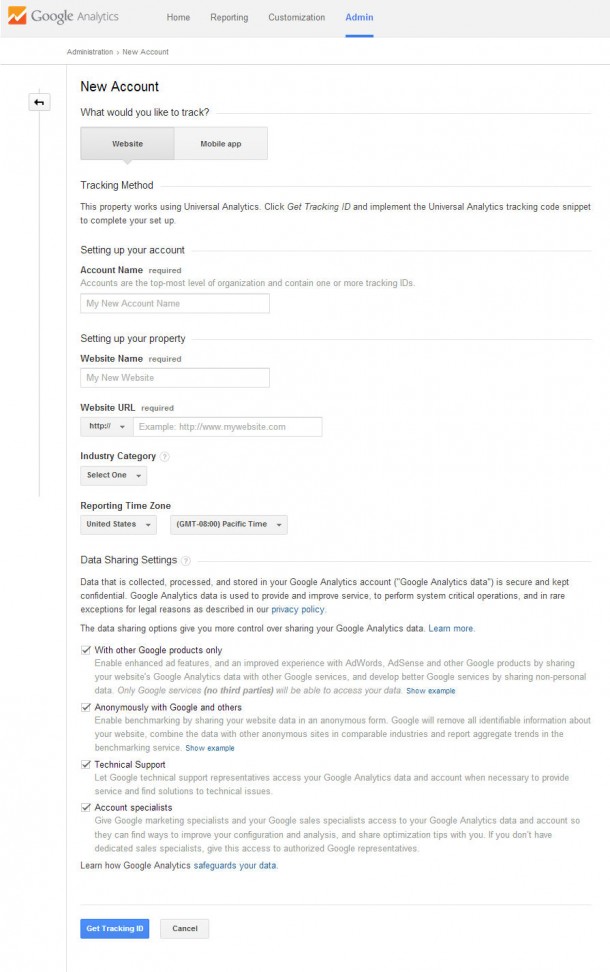 Sync your website with Google Analytics.
In the case of anyone using WordPress, you can simply install the plugin called Google Analytics for WordPress, and sync it with your Google Analytics account. In order to sync it, it will ask you to log into your Google Analytics account. The plugin just mentioned even has a good guide on how to hook your WordPress site with Google Analytics.
Once you have hooked up the plugin, and synced your website, you should go through your Google Analytics dashboard and familiarize yourself. For those not using WordPress, you may need to verify your site by embedding the Google Analytics javascript tracking code into the header of your website's markup.
Get familiar with Google Analytics.
In order to use Google Analytics, you must understand what kind of tracking tools are available to you. Google Analytics tracks:
Amount of unique visitors
Amount of Returning visitors
In-bound and outbound traffic
How long a visitor stays on your website
Search terms
Any special campaigns you set up
Demographics of each visitor like age, language, and what browser they are surfing your site with
Real time stats
Once you've understood what Google Analytics can do for you, you need to start planning your marketing campaign. The campaign should be one you plan on your website, whether a special series of posts, an event like a giveaway or webinar, or a landing page for a product. In making a plan, your traffic stats will change and allow you to see whether whatever plan you put together worked or not. In the case that a campaign does work, the stats also allow you to see if the marketing plan needs any adjustment. As a matter of fact, for each blog post or page you add to your site, you are adding more potential for collecting traffic data from your visitors.
For example, you might want to start selling a product and create a special landing page. With this product, you've been wanting to target a specific audience on Twitter without using the ad network that Twitter uses. In order to find out how well your product campaign is doing, you can set up a Goal under the Conversions section in Google Analytics. Google Analytics has a good guide on setting up goals.
Your Traffic Numbers
For those who don't want to get into setting up goals, the areas you want to focus on for your website are in your traffic numbers (both returning and unique visitors), your bounce rate, where the traffic is coming from, and the demographics of your visitors.
Your traffic numbers and demographics are very important pieces of information that you will usually share with potential advertisers. If a specific brand is geared toward a specific gender, culture, or age group, and your website matches, you could acquire more relevant advertisers on your site.
As for your bounce rate, the lower the percentage is, the more likely that people are actually interested in viewing more of your website other than just the front page. Even if you're not selling a product or service for money, you are still selling yourself. You're asking them to read your articles and maybe subscribe to your newsletter, share your posts on social network websites, or comment on your blog. The bounce rate can be an eye opener on whether your blog is attracting anyone, and exactly what they like to see on your website
The great thing about Google Analytics is that it is free to use. There are a lot of other third party statistic softwares, but even compared to many of the premium traffic statistic tools available out there, Google Analytics is a great starting point for bootstrapping bloggers and small business owners.
Have you hooked your website up with Google Analytics?
What stats do you like to look at the most?
Have you ever tried setting up a goal for a new social media marketing campaign for a giveaway or for your products?
Keep Reading
Are you looking for information about using Google Analytics to grow your blog? Here are a few posts you'll find helpful: