This post may contain affiliate links which may give us a commission at no additional cost to you. As an Amazon Associate we earn from qualifying purchases.
If you wanted to just write things for yourself, you could buy a journal. But you want your words to be widely read. To make that happen, you need to increase traffic and pageviews on your blog.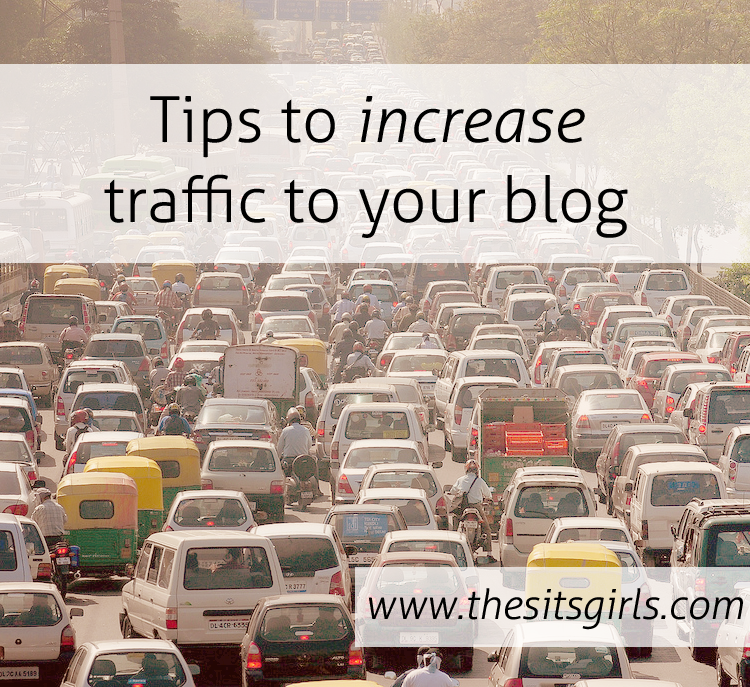 Tips To Help You Increase Traffic To Your Blog
Get Involved In The Blogging Community
Visit other blogs. While you are there, leave a comment. And after you leave a comment, share the post on social media. As you support and build up other bloggers, you will see visits, shares, and traffic come back to you. Especially focus on commenting and sharing content from blogs that are in your niche. Make sure your comments are valuable. Don't just write "Nice post," think about what kind of comments you want to receive on your own blog, and let that be your commenting guide.
Set Up Google Authorship
Google authorship will make your picture show up next to your content when it comes up in google searches. People are more likely to click on a link with a picture of the author next to it.
SEO
You can't talk about google searches without mentioning SEO – search engine optimization. SEO can be very confusing, so it helps to start simple.
Keywords: Think about the keywords for your blog as a whole and each individual post you write. Use those keywords in titles, categories, and blog posts.
Google+: One of the benefits of Google+ comes from SEO. Every update and link you share there is indexed by google, so make sure you are sharing and interacting.
Submit A Sitemap: A sitemap helps Google, and other search engines, to find and index your content.
Guest Post
Guest posts, posts you write for someone else's site, are great for introducing you to new readers. It will also help you to build your writing portfolio. There more you can get your blog's name out there, the better.
Host A Link Up
A link up is when a host blog invites other blogs to link up a post, with the purpose of giving the linker and host, additional blog traffic and comment love. You can either host the linky by yourself, or partner up with other bloggers to give it (and you) more exposure.
Be Active On Social Media
Social Media is great for driving traffic to your blog. It gives you an opportunity to share you links, and also to connect and network with your readers and other bloggers. Pinterest is especially awesome for driving traffic, and you should try to include a pin-worthy picture in every post.
Write From Your Heart
People can tell when you are passionate about the subject of your blog posts. Write from your heart. When readers see that passion, they will want to come back to read more.
Keep Reading
Want to read more posts about increasing your blog traffic? These links are a great place to get started: