This post may contain affiliate links which may give us a commission at no additional cost to you. As an Amazon Associate we earn from qualifying purchases.
Welcome to the weekly blogging tip and Saturday Sharefest comment game! This week I'm talking about how search engines view your blog.
Ever wonder how a search engine sees your blog?
Search engines like Google send software (often called "bots") to crawl around your blog and pick up information they can store in their engine and report back to those who search. If you understand how search bots see your site, you can more easily see where your most important content should be. One tool to help you with this is the SEO browser.  It is a free software tool that crawls your website to report what might be missing or could be improved upon from a search engine perspective.
Enter your web address and click on "Parse URL, " and you'll see how search bots see your site.
More specifically Seo-browser.com will check the following on your site:
Your page titles
If your post titles are descriptive and effective
If your images have "alt text" that use the keyword phrases you are targeting
Now, let's play a game! Here are the rules for the SITS Saturday Sharefest:
Leave a comment here with a link to one of your best blog posts (or just your main URL if you prefer).
After you leave your comment, visit the link of the person who commented BEFORE you.
Comment on their post and be sure to say "Happy SITS Saturday Sharefest" in your comment.
Now, go leave some comments! And please visit my blog, Mom Improvement.
And, as always, when you see this: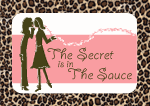 LEAVE A COMMENT.