This post may contain affiliate links which may give us a commission at no additional cost to you. As an Amazon Associate we earn from qualifying purchases.
We all know how important SEO (Search Engine Optimization) is but trying to figure out how SEO works isn't always the easiest task. You have probably heard over and over again how important it is to use SEO in blog posts. But what does that really mean? Today's post gives you 2 great SEO tips.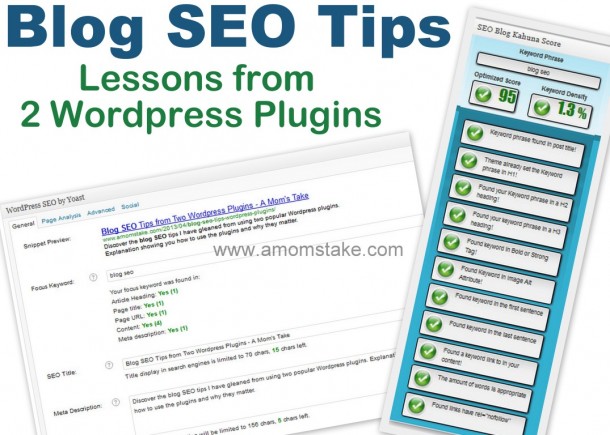 Two WordPress Plugins for Search Engine Optimization
If there's one thing as a blogger we are always hearing about, it's how we need to focus our efforts on learning blog SEO implementation. There are SEO tips available out there but it can be hard to find a place to start and what to do first. I have been reading tons of articles and trying to figure it all out for my own blog SEO and hoped that by sharing what I've been able to learn over the past month or so can help you, too, jump in to optimizing your site for hopeful better search rankings. I've used two main SEO WordPress plugins to help me learn the basics so I am going to start by sharing the lessons learned from these two plugins.
Read The Full Post Here: Blog SEO Lessons Learned From Two WordPress Plugins