This post may contain affiliate links which may give us a commission at no additional cost to you. As an Amazon Associate we earn from qualifying purchases.
No one ever said reading and understanding Google Analytics was easy!
How the heck do you read the results? And how do you apply the information to your blog?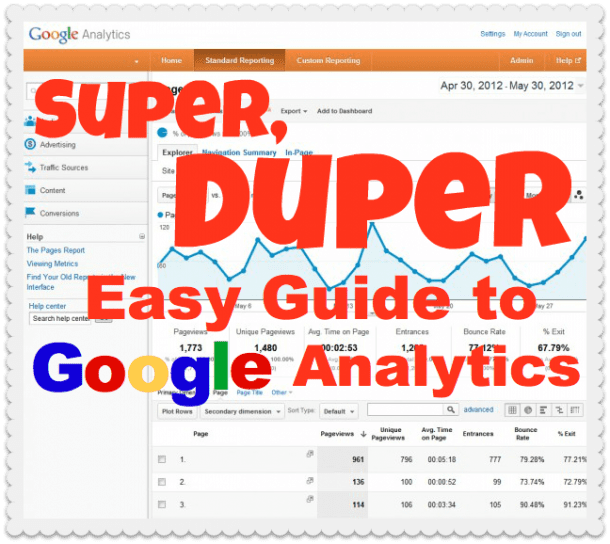 What Are Google Analytics and How Do You Use Them?
Maybe you're like other bloggers and know about this great tool, but have no idea how to interpret the information you receive, or find it overwhelming and confusing. Well, today is your lucky day, because I'm going to try to make it as easy as possible for you to get some use out of Google Analytics and discover the goldmine it is to your online world.
Read the Full Tip Here: Super Easy Google Analytics How To