This post may contain affiliate links which may give us a commission at no additional cost to you. As an Amazon Associate we earn from qualifying purchases.
Happy Friday, everyone!
Boy, it was a beautiful week! I haven't even told my kids this yet, but I'm telling you! We might be getting a new puppy soon. It's now all I can think about. I took my dog to the dog park today and kept seeing cute puppies. And it reminded me of a topic often on my mind. We talk about the work/life balance quite a bit as bloggers and influencers. I struggle with the work/exercise balance. I realize that fits right into the life category, but it's specific. I have little ones and more than one job. Yet, my dog needs exercise and so do I. I think the new puppy will cause me to think of new ways to fit exercise into my life. What about you? Do you have a good balance/routine?
If you need some fun recipes or crafts for this weekend, head on over to our SITS Facebook page and check out the most recent Facebook live videos and tutorials. You won't want to miss the fun stuff we're sharing!
We hope you all enjoy the weekend and can't wait to read what you link up!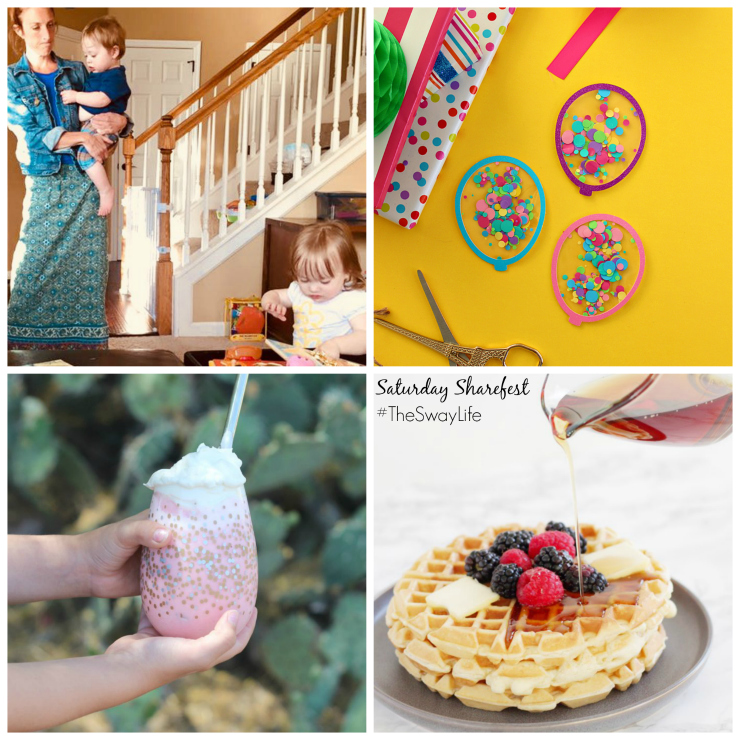 WHO WE LOVED FROM LAST WEEK'S SHAREFEST:
FEATURE YOUR CONTENT!
Ready to share your best post from the week? Then use the below Linky to get featured! We'll be sharing our favorite posts in the coming week across our social media channels, on the blog, and in our newsletter.
SHARE THE COMMENT LUV
Be sure to spread the comment love! Comment on at least three posts that grab your attention and tell them why. We're looking to help our community continue to grow their tribe and spread the comment support.
Our Twitter Chat is taking a spring and summer break!
Our Sharefest Twitter Party is taking a break for the spring and summer. We will be back in the fall with more Twitter party fun!